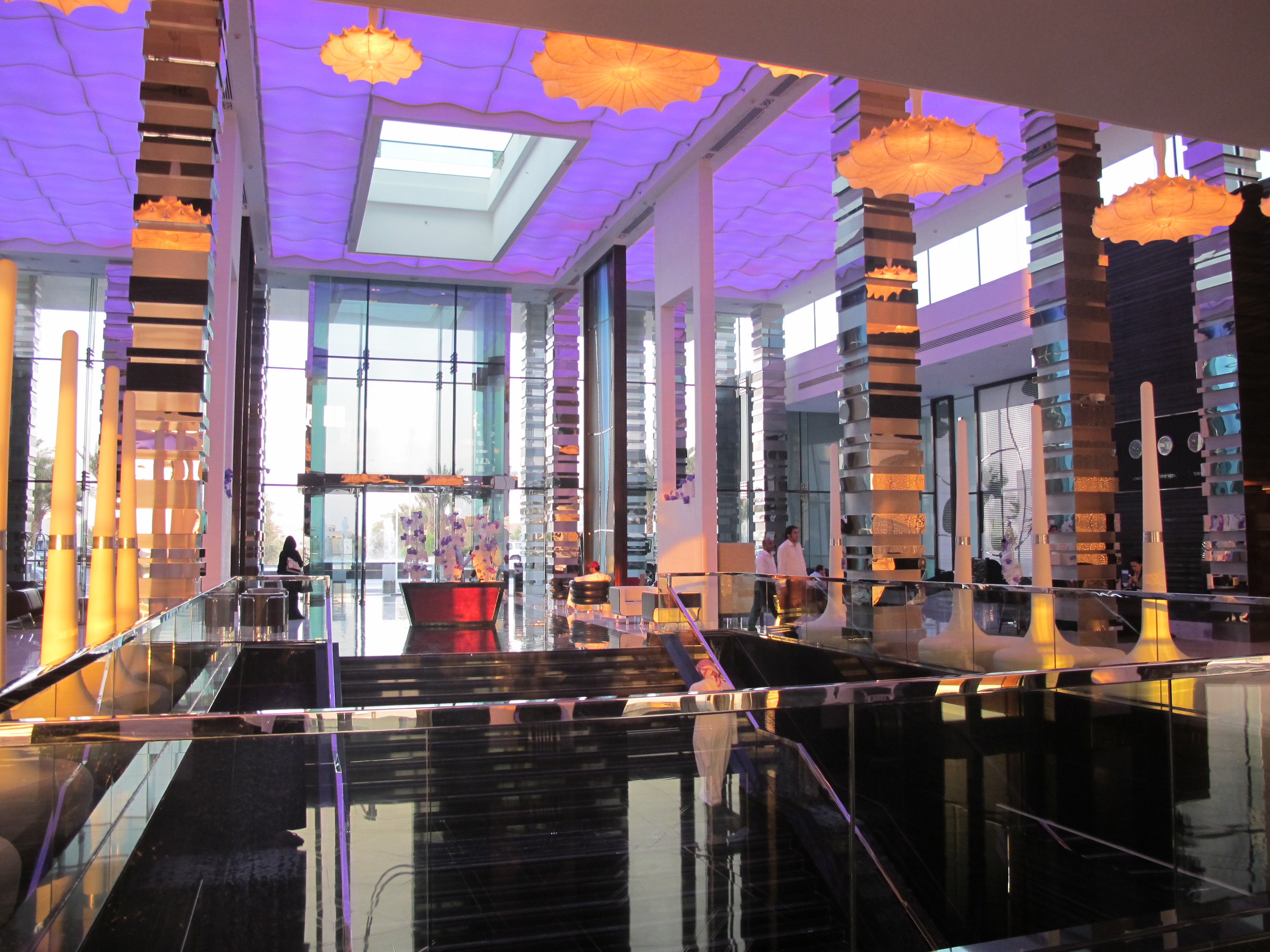 Hello Abu Dhabi !!! I loved the Idea of staying at many hotels on the same trip I mean like in the same destination ! After having that amazing getaway vacation in Sir Bani Yas Island at Desert  Islands Resort and Spa ! it was time to get some of the city ! So before I traveled I started to look around for a hotel in the city ! ma safart bil 9aif o knt abi shay ghair style ghair ! style emawet 😛 specially that I'm getting my own room ! I need to have that big space to jump and dance around 😛 and for the Location I guess it was perfect too it right there the blue circle is our Hotel ….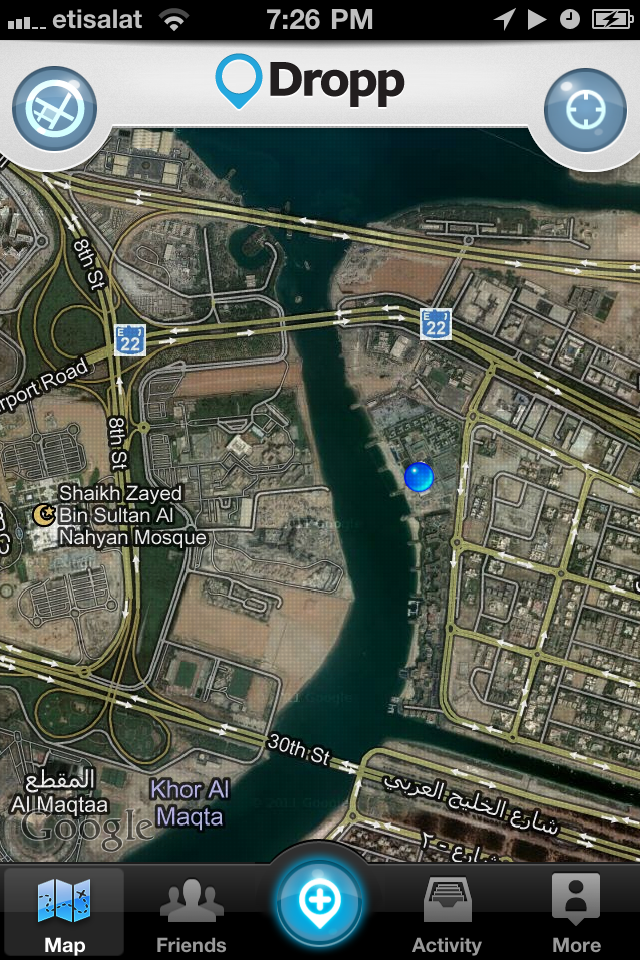 anyways so there it was on Booking.com …Loved it from the first look ! Fairmont Bab Albahr  Abu Dhabi ….its really different than the one in Dubai I mean the structure itself …loved it its like Luxury modern  ! I went with the  Fairmont view room loved the  contemporary decor with and  unique lighting fixtures ! actually you will notice from the photos I took below how the whole hotel has this unique lighting indoors and outdoors.  and the view was amazing ! ma ynsheb3 minha rw3a nahaar o lail  !! the view was over looking  the Abu Dhabi Creek and the Sheikh Zayed Grand Mosque ! day and night I left the curtains open 😛
Check in went smoothly ! The lobby look marvelous ! high class ! Luxury 😛 o ana emdar3ema blebsi yaya min resort 😛  business men was all around the place ! busy hotel with alot of conferences going on ! loved the atmosphere ! what I really didn't like is the idea of paying for the wireless internet for our rooms 😛 I mean most of the hotels now provide it you for free right ! what do you think ?
I booked the Fairmont view room for 85KD  a night from my Barcode  ! for that room I think its reasonable and sometimes you just need that luxury 😉 when it comes to the location I guess its ok ! we're talking about little citt like Abu Dhabi ..  no Let's take that tour 😉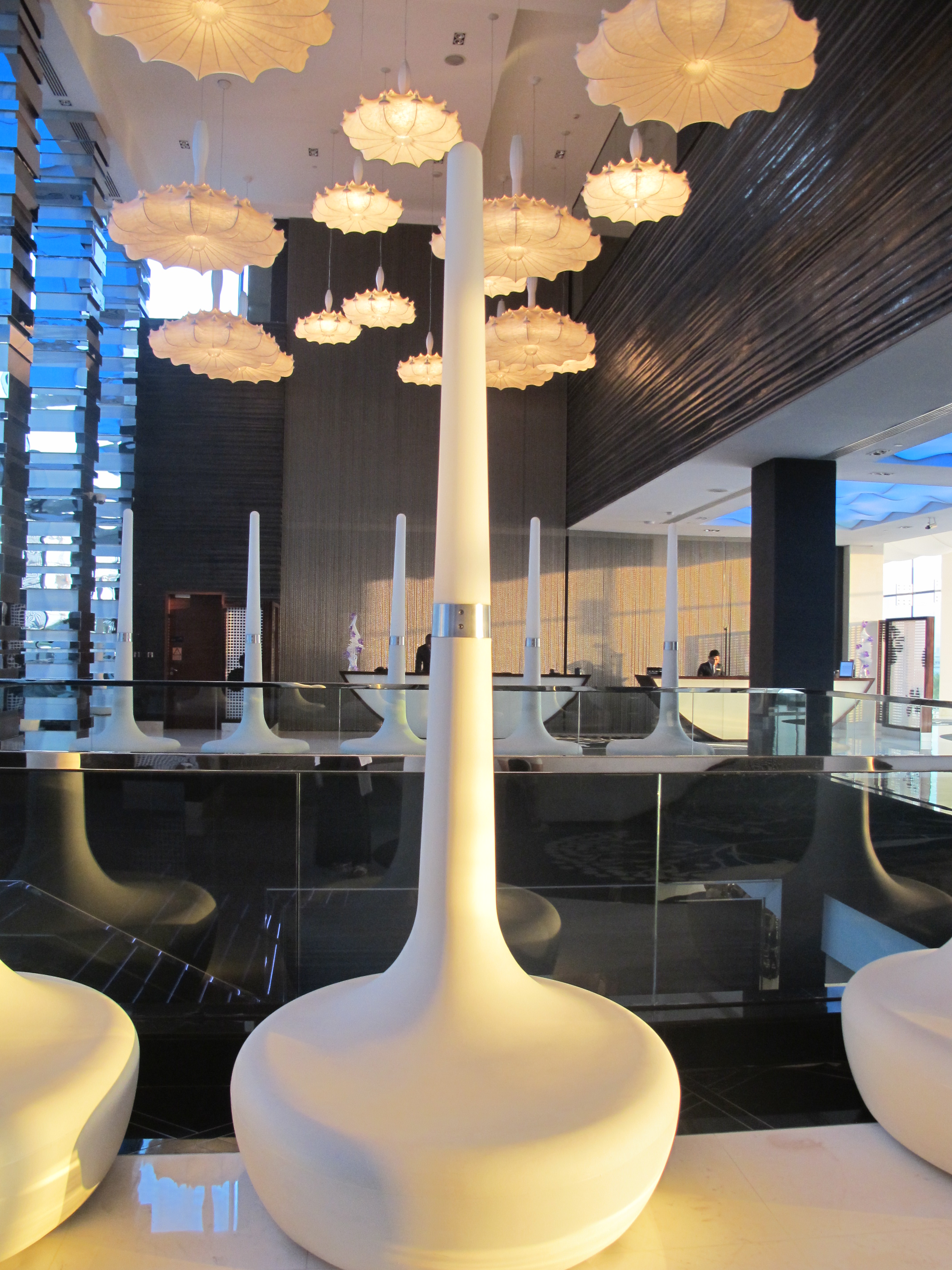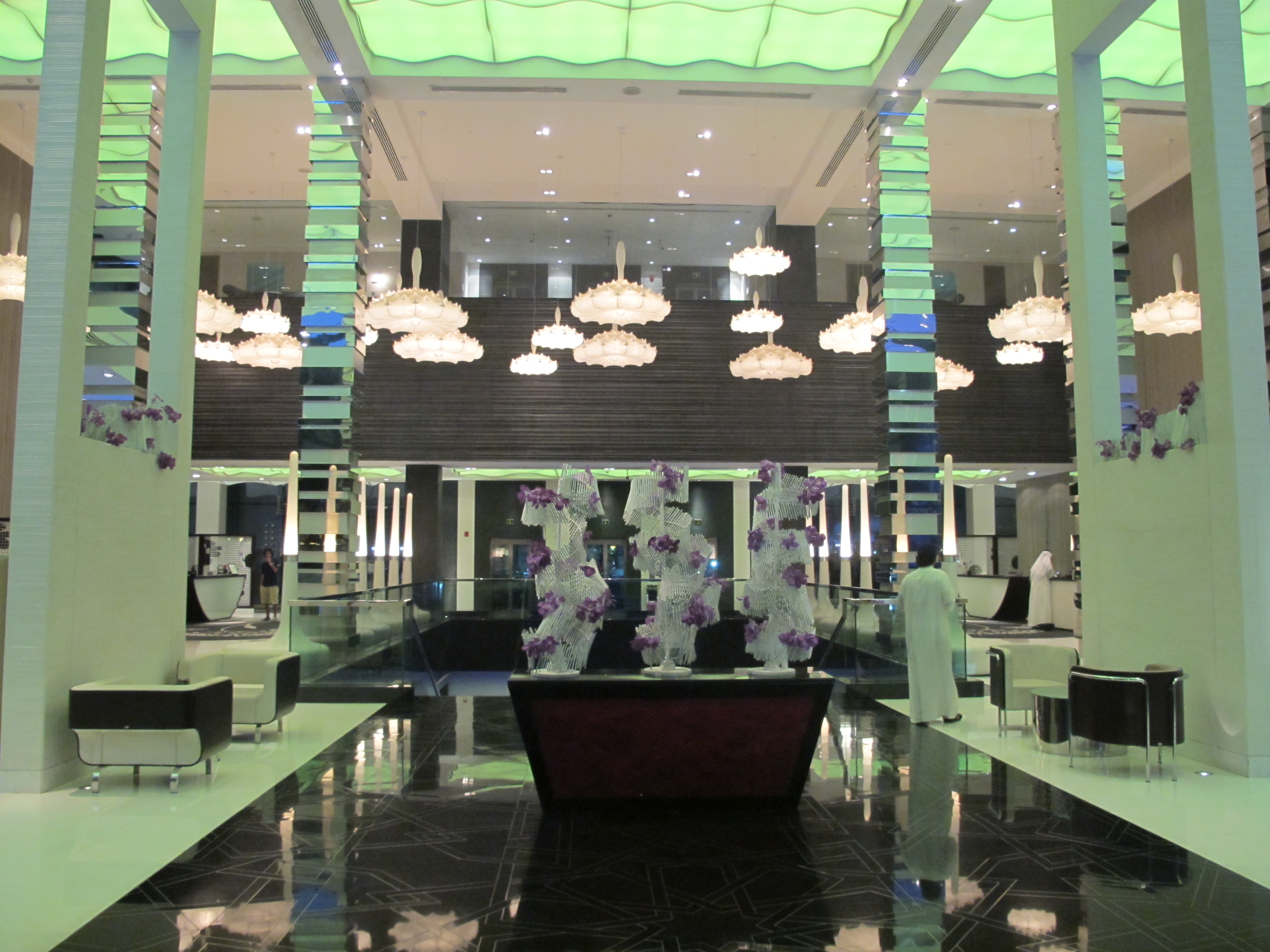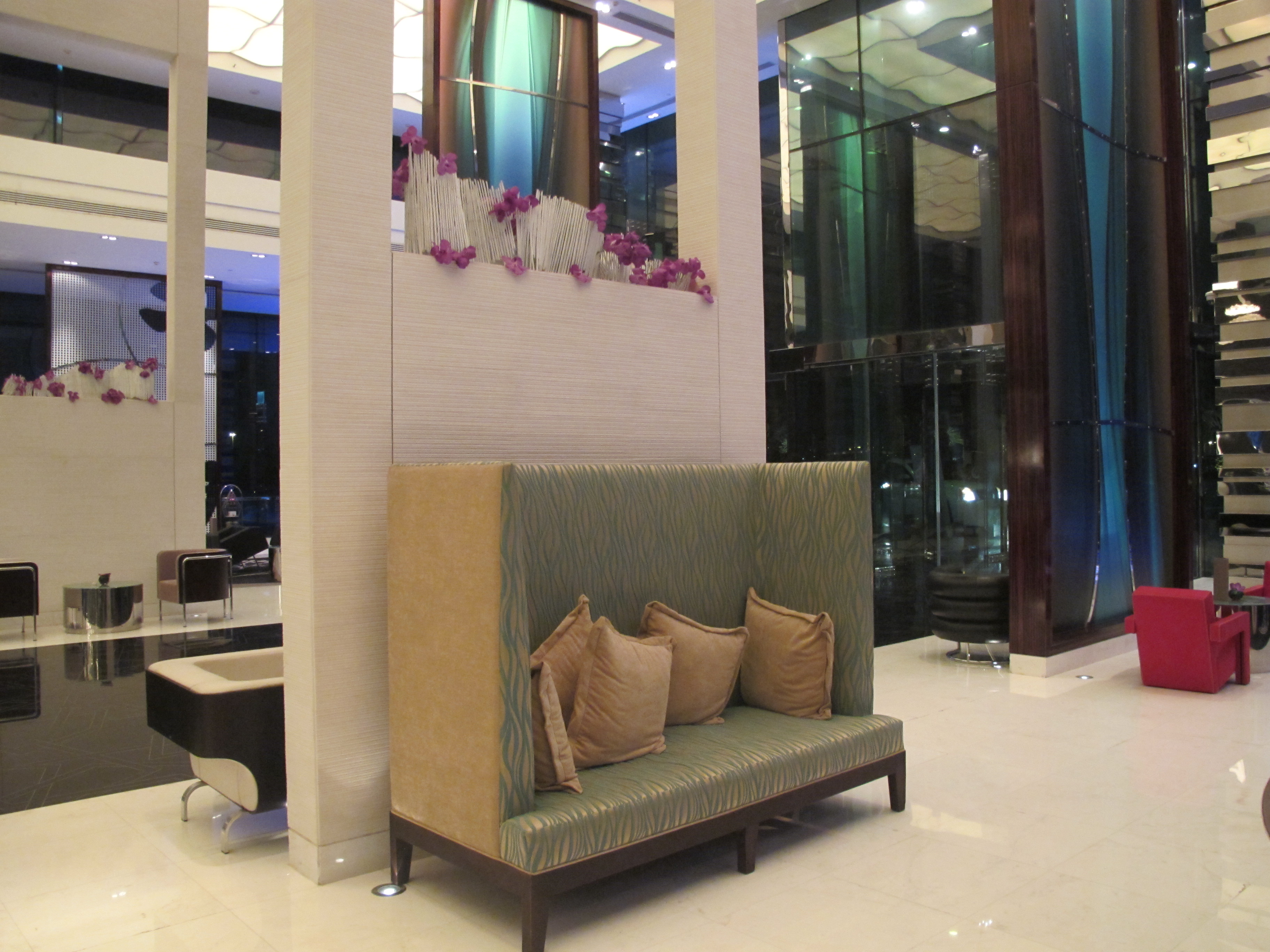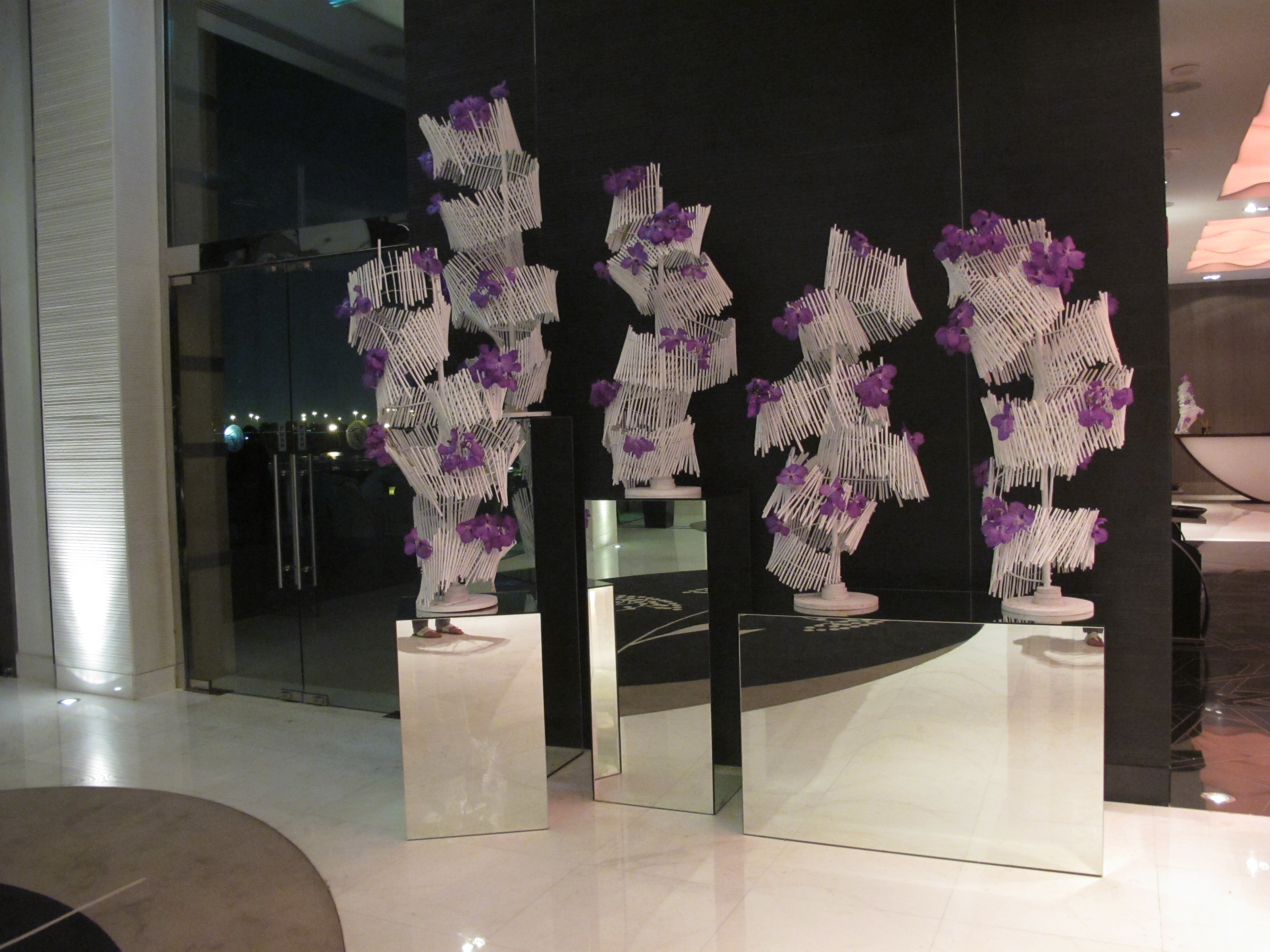 Loved The Lobby ! its different than many hotels that I've been too ! and I looooooooooooooved the flowers display all around the hotel ! with the lightening ! its like if I'm in another world 😉
well that was the side of the hotel that over looks Abu Dhabi creek ! I always like to take the first tour around the hotels or resorts upon arrival ! and some other times during my stay too ! luckly I didn't miss the sunset 😉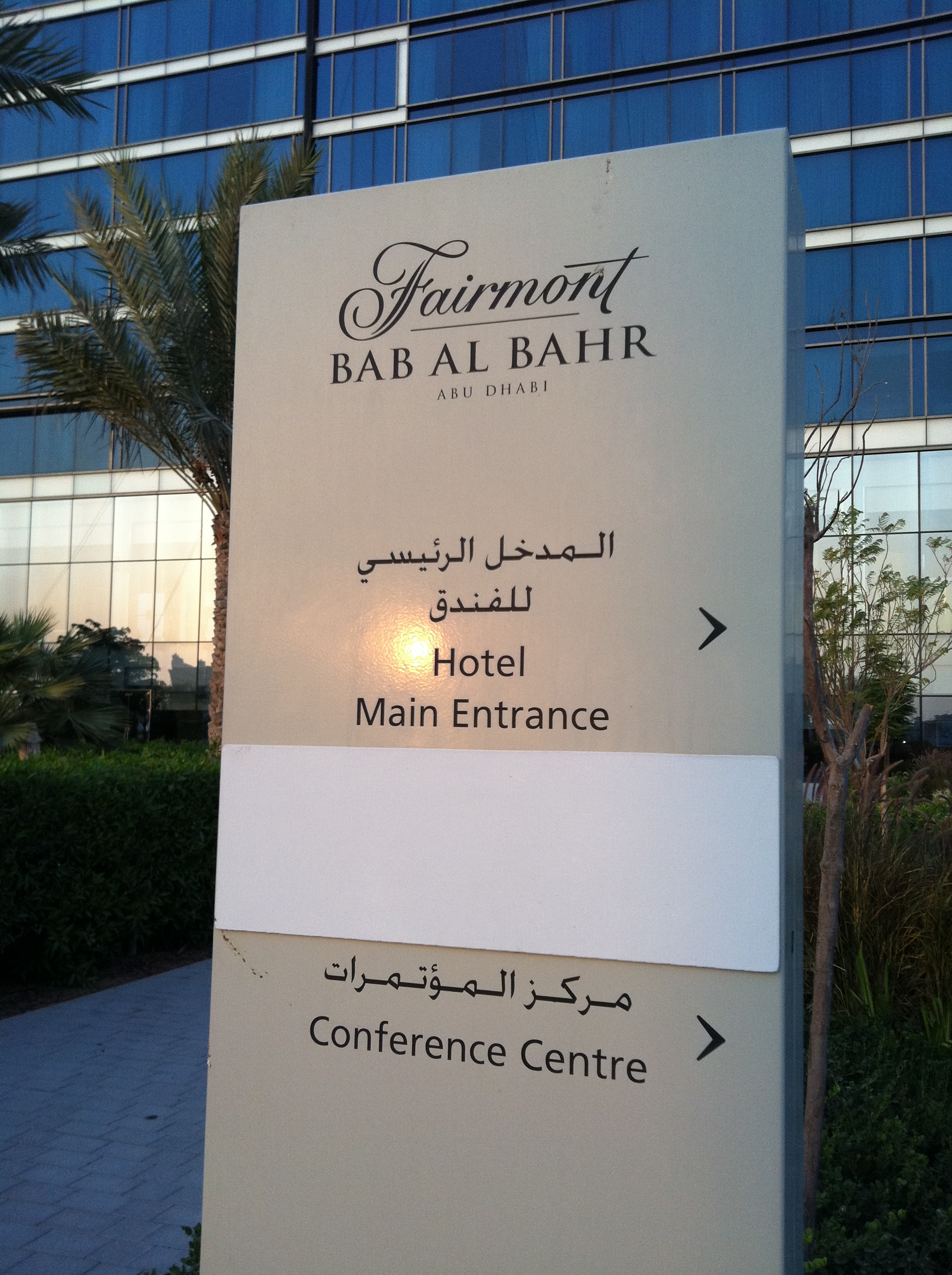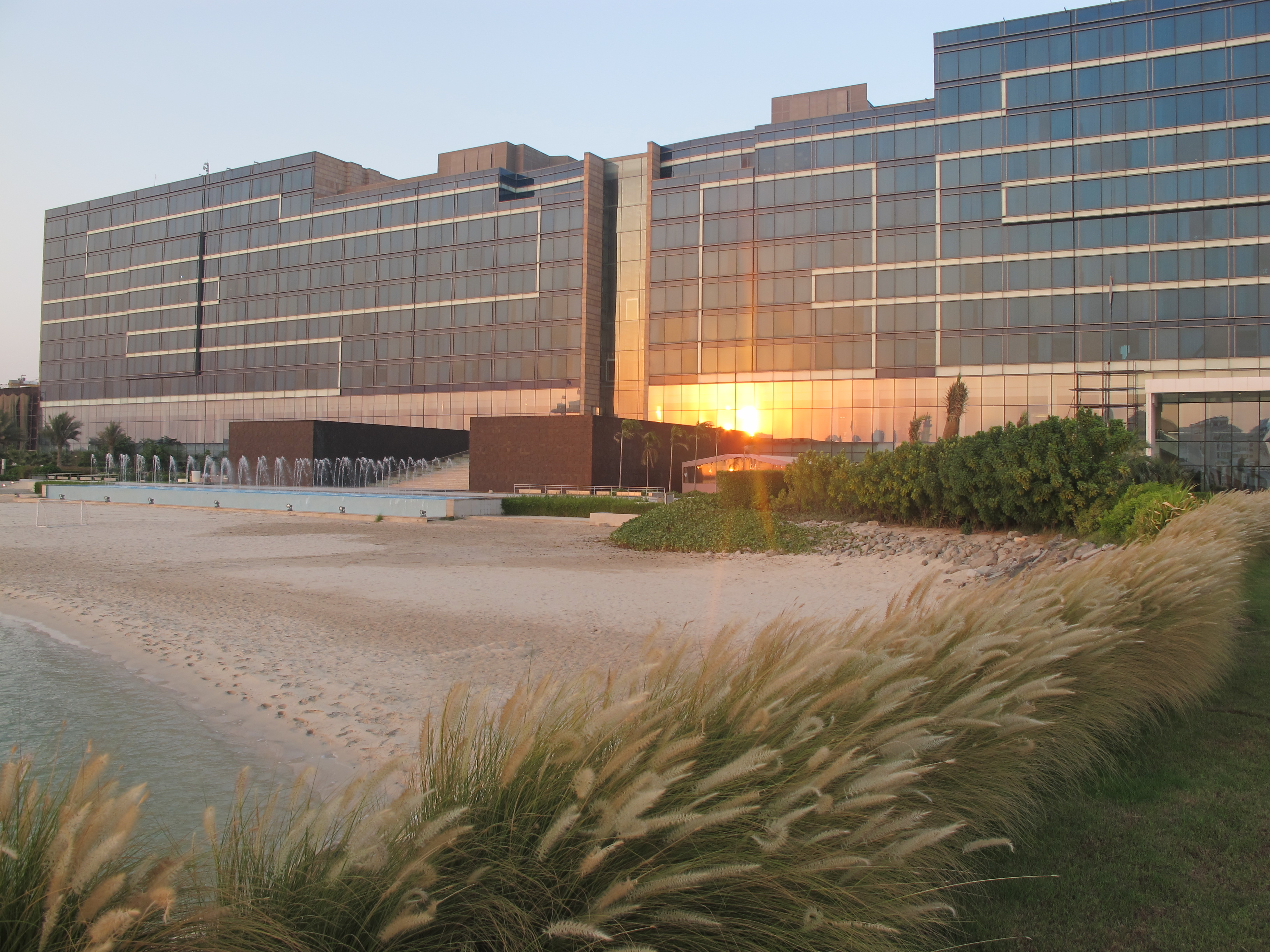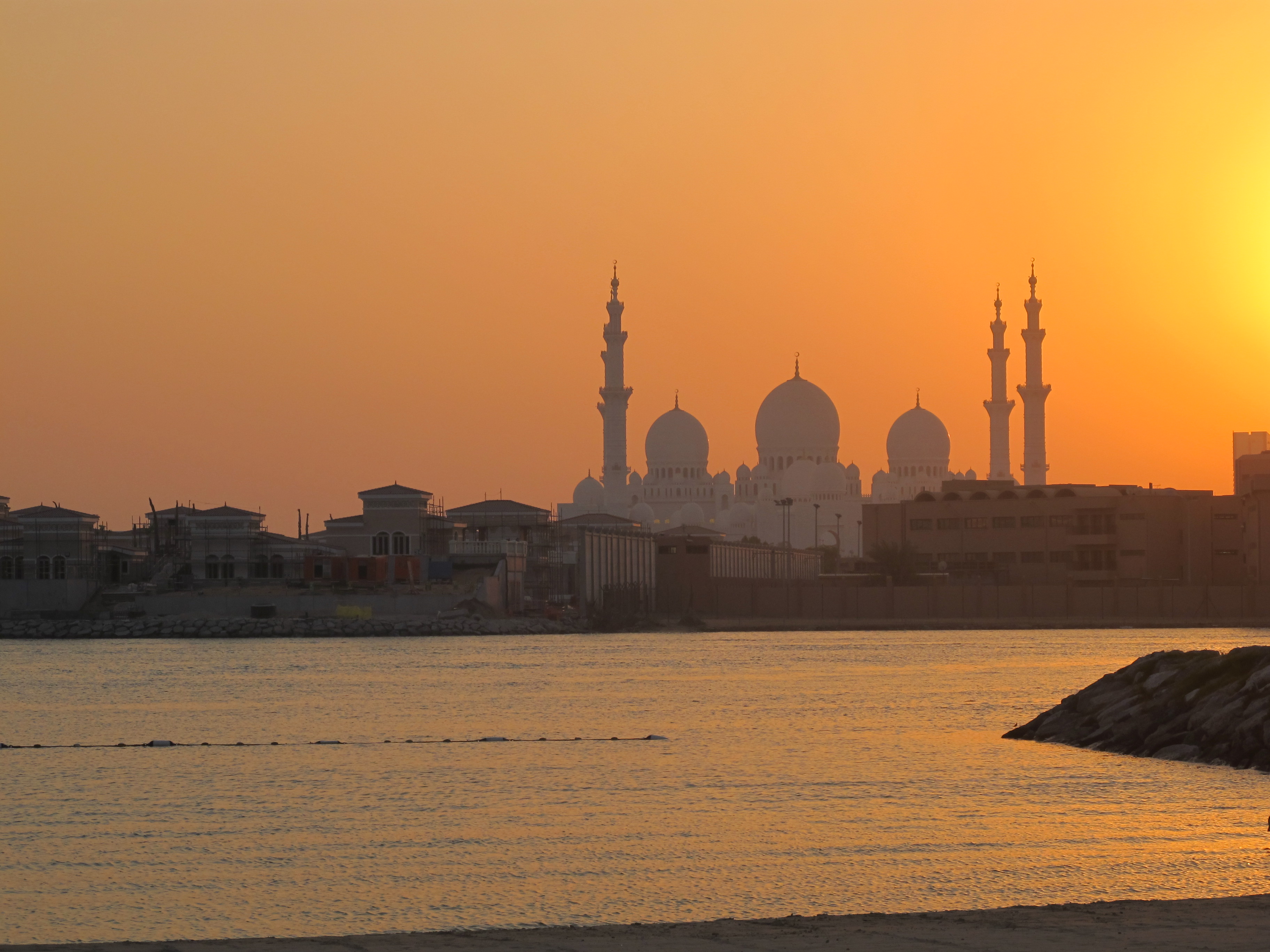 Just beautiful !!! never knew that such beauty can be found in Abu Dhabi ! Now let's move to our rooms …. The rooms are so cozy ! simple but luxury and elegant !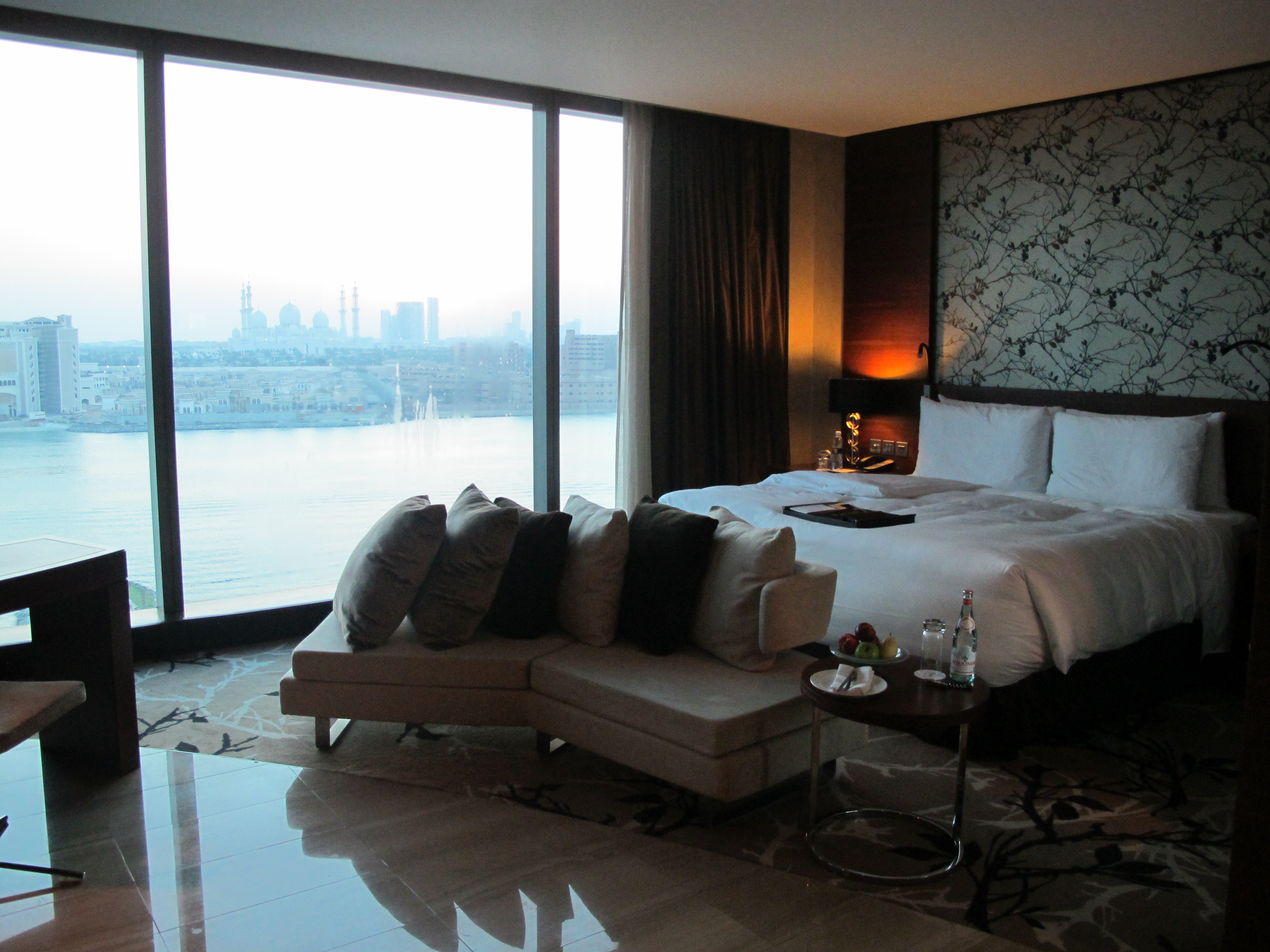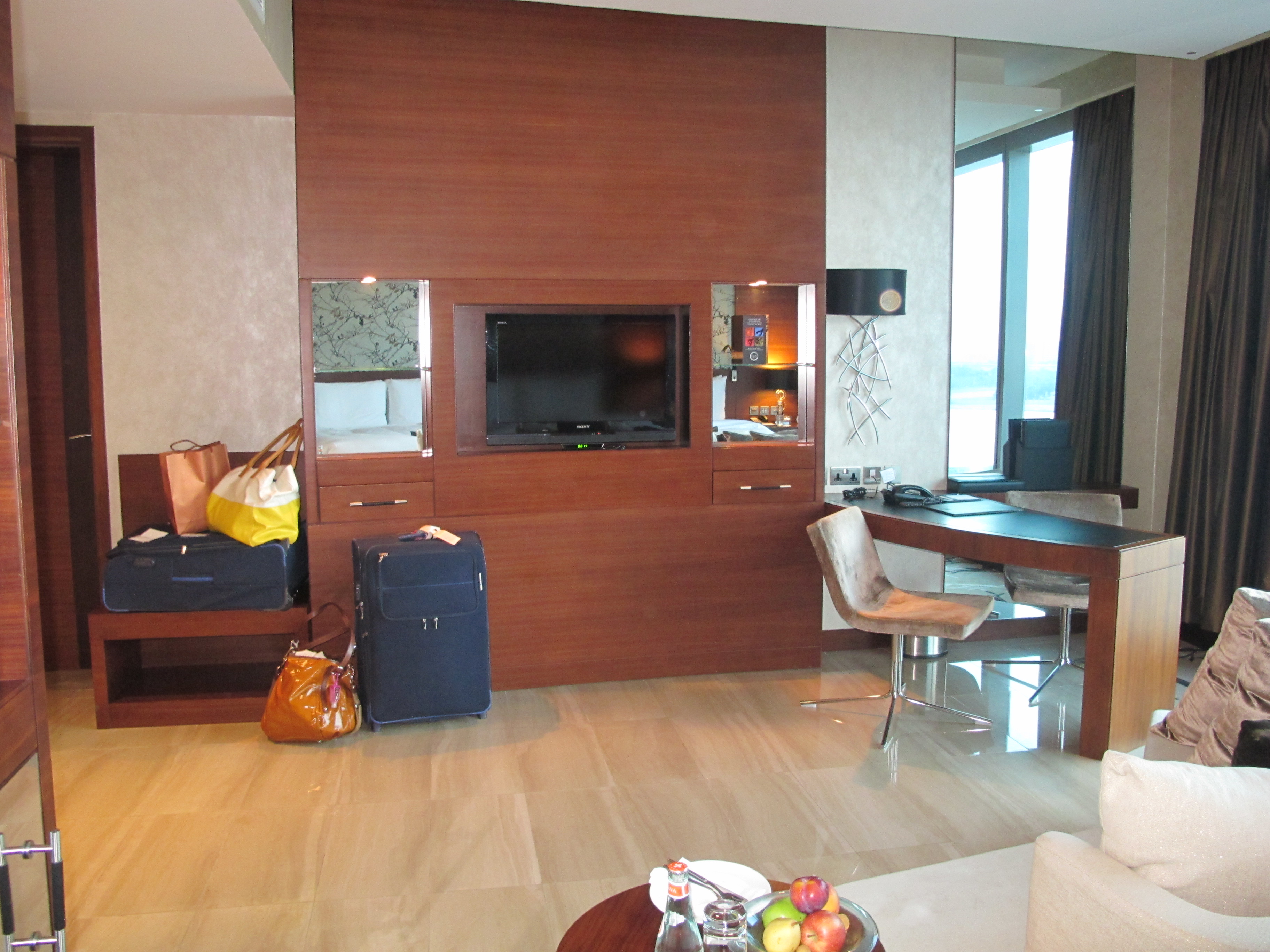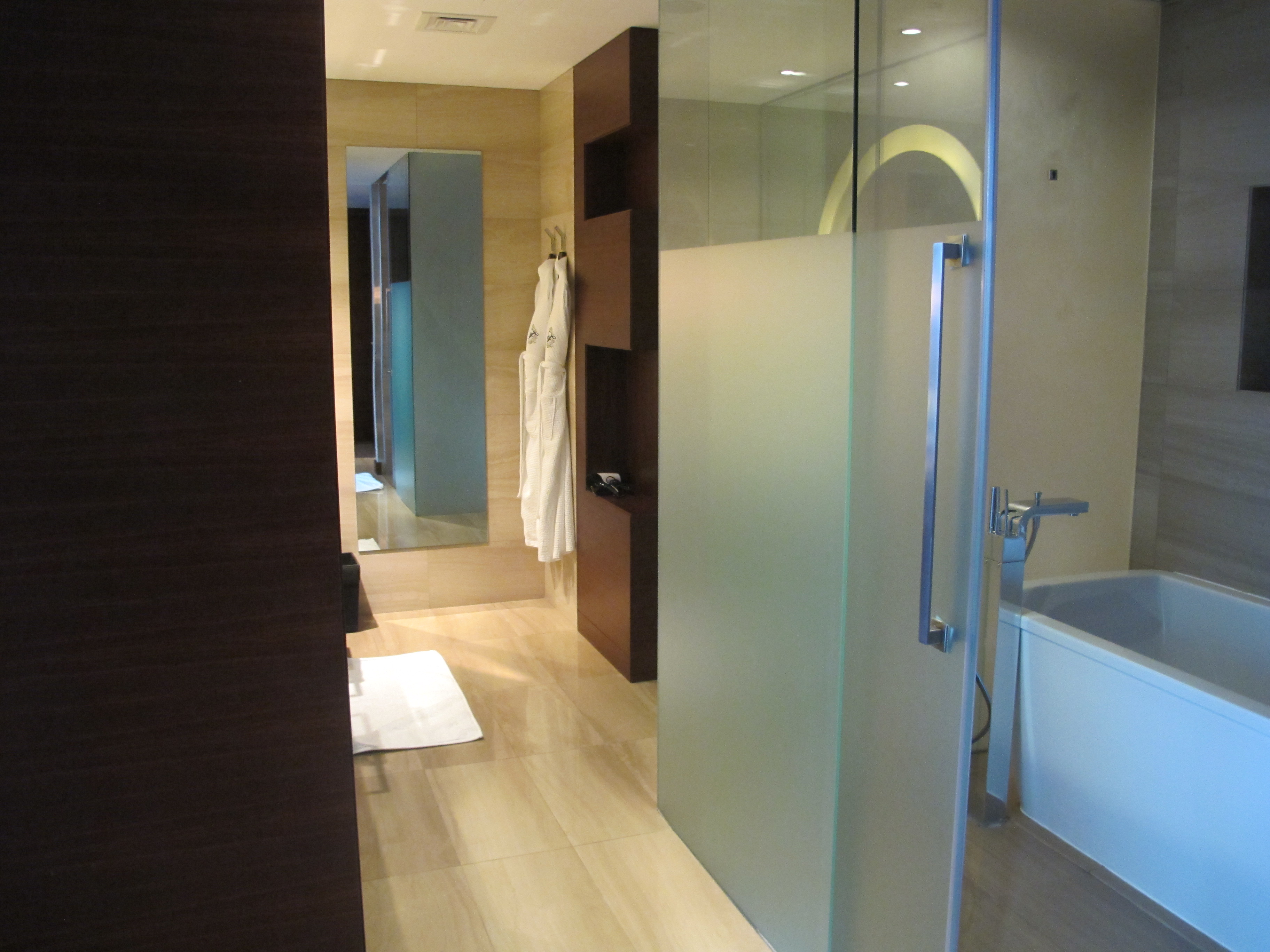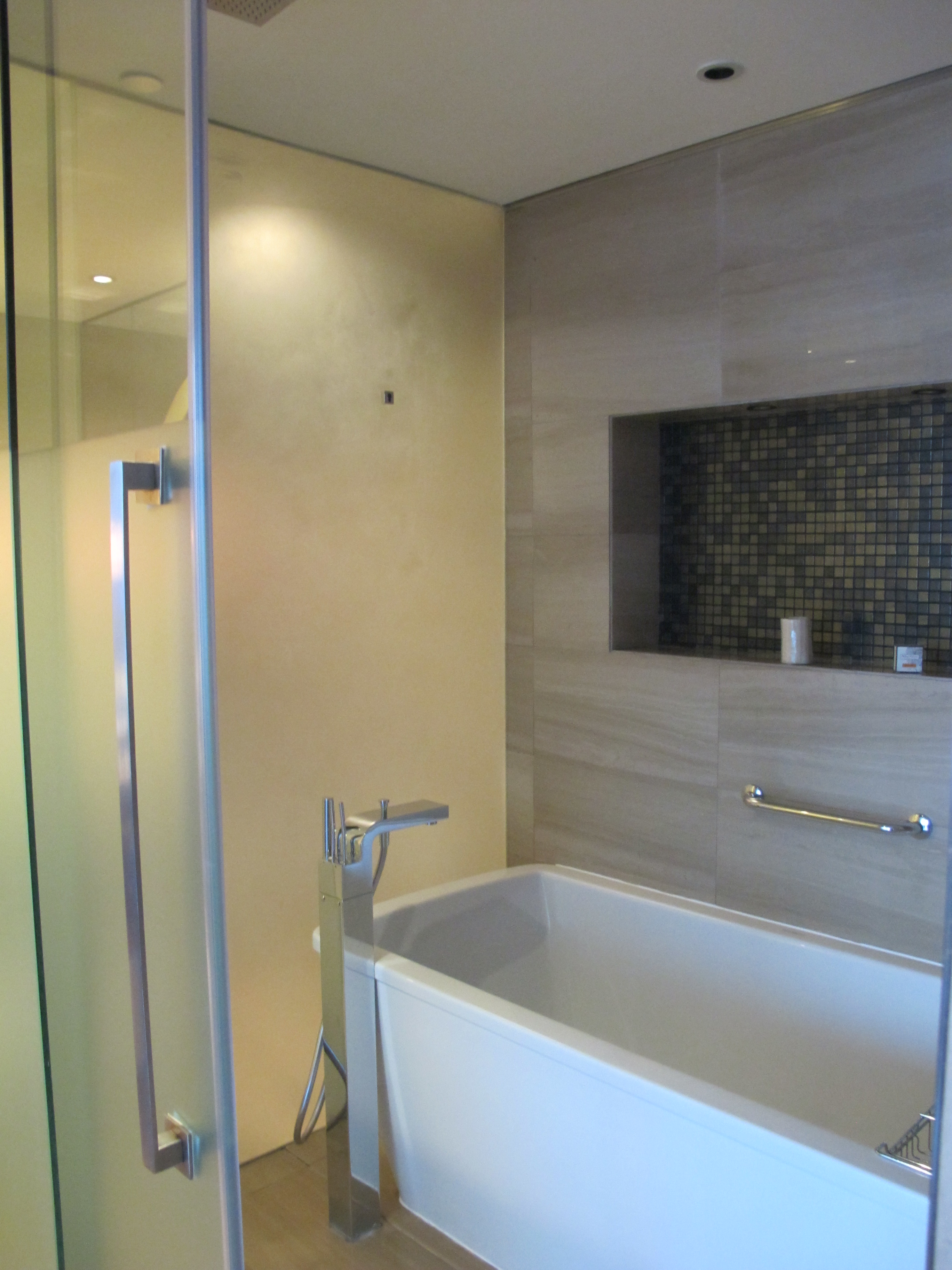 3jeeeeeeeb el bath tub  ! I loved it ! witht the right music you will be taking the right bath 😉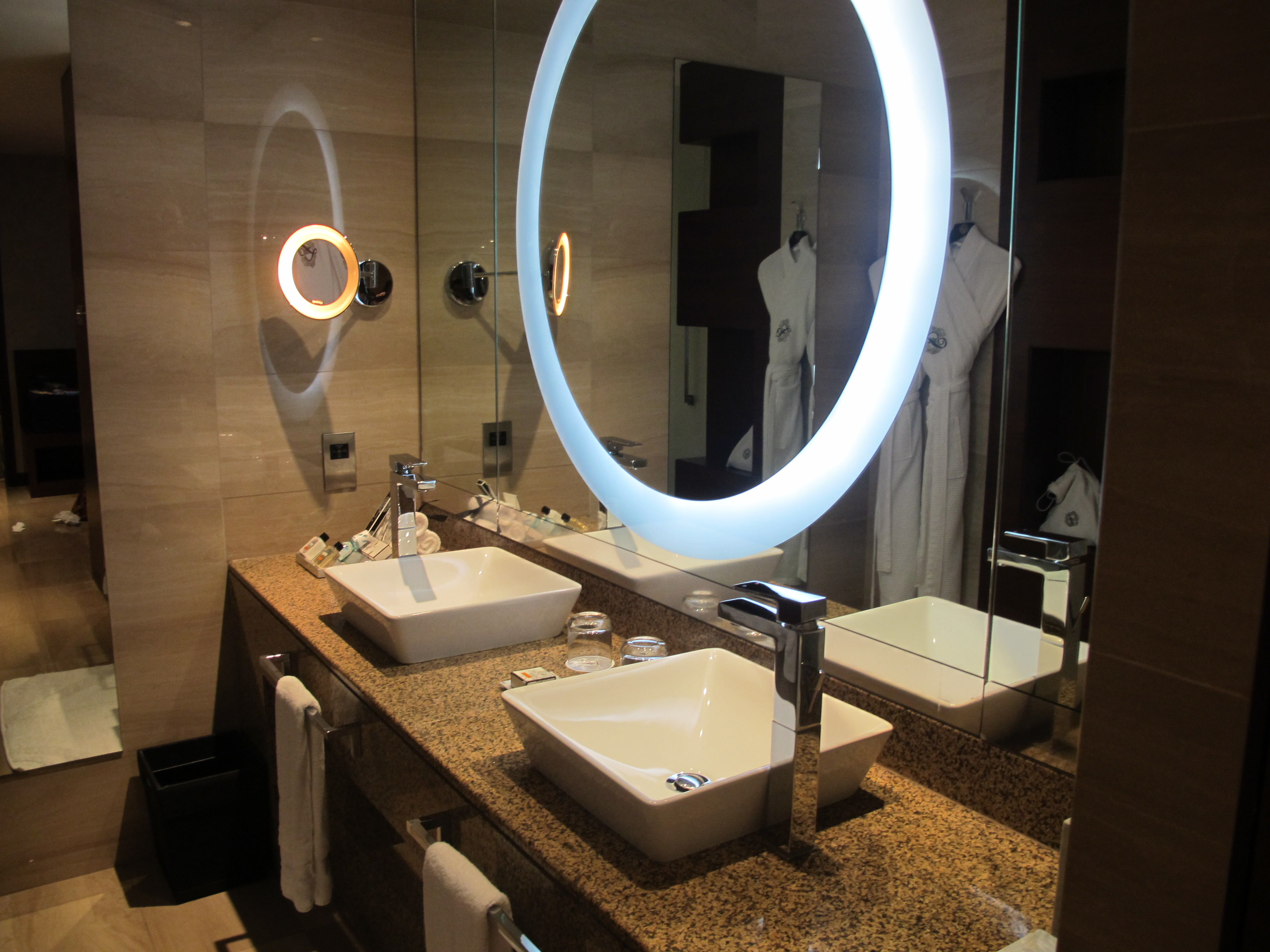 min elwanasaaah kil  mrah aghasil fi maghsalah 😛 yeah it the first time on a trip that I have my own room ! so ouqaf o afaker which sink did I use tha last time hmm 😛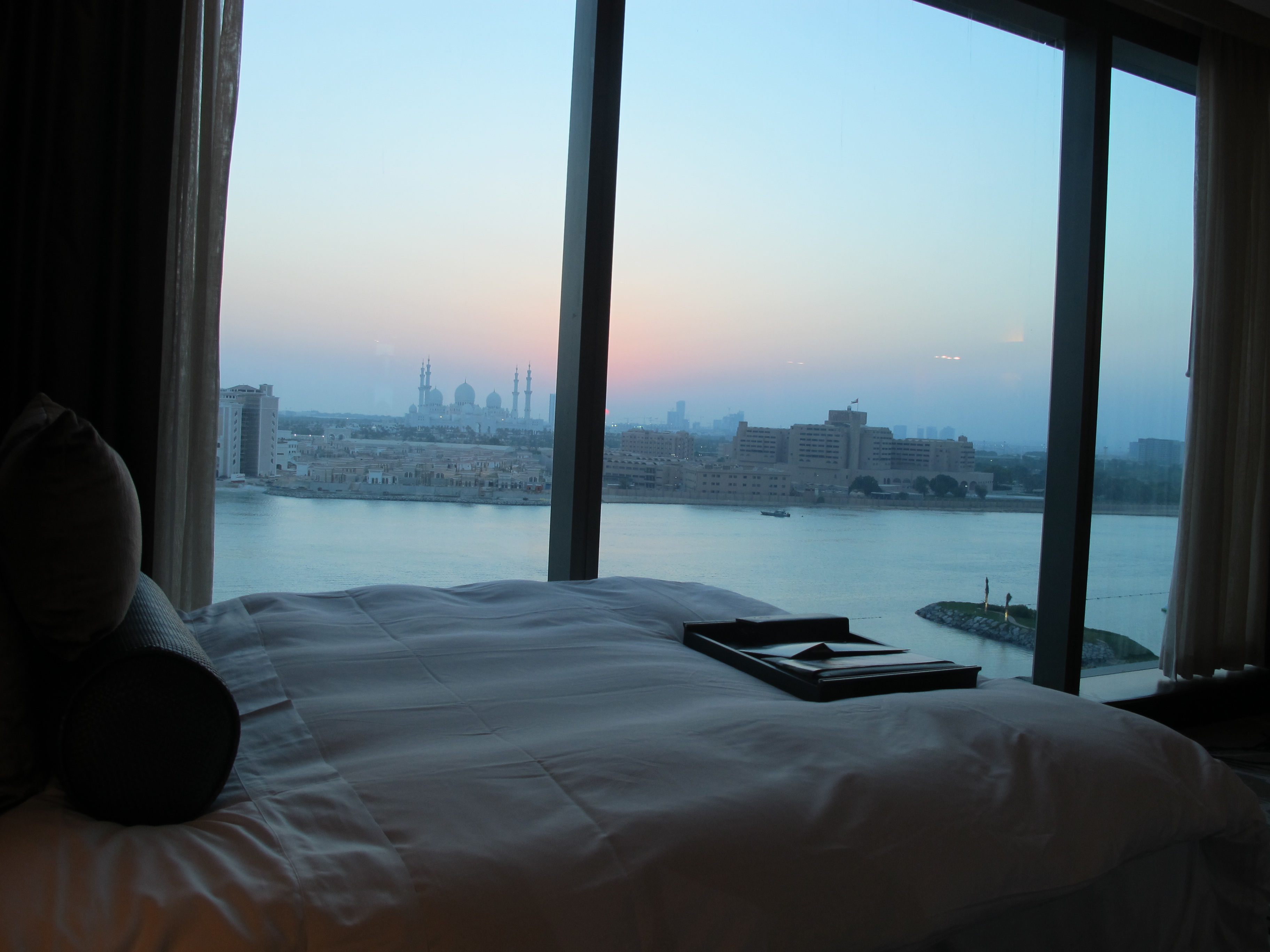 do I have have to say something about the view !!! Stunning !!! sad7aa o bs emjabla elmathaar khyaaaaal and yes it over looks shaikh Zayed Mosque – Abu Dhabi
what other things I loved in the room that are presented wonderfuly ..here we go…awal shay elfaaakhaaaa ! the fruits that ws on the table then minutes later not there 😛 ray7a radah 3la el 9a7an la etlomooni el view yshage3 😛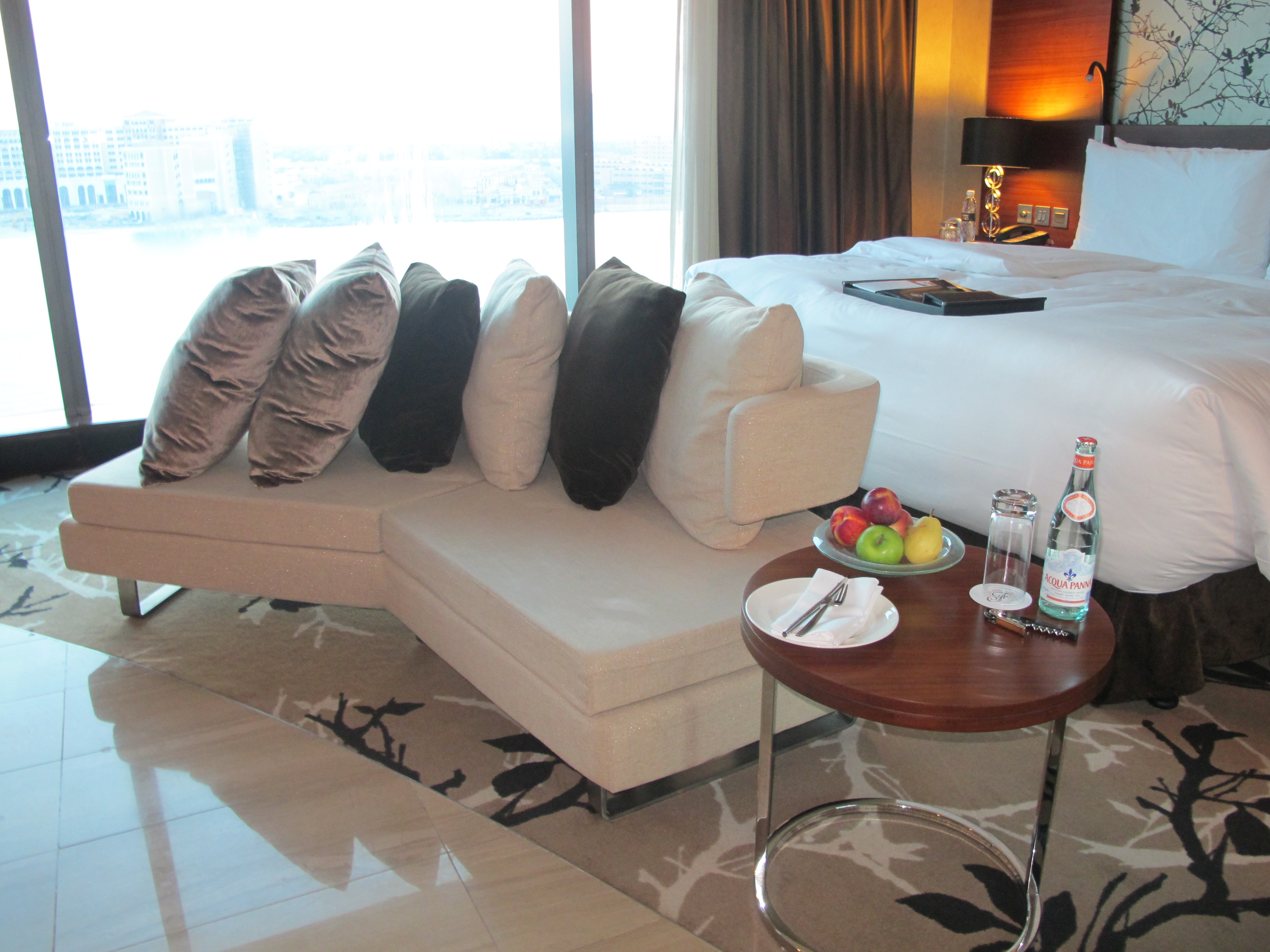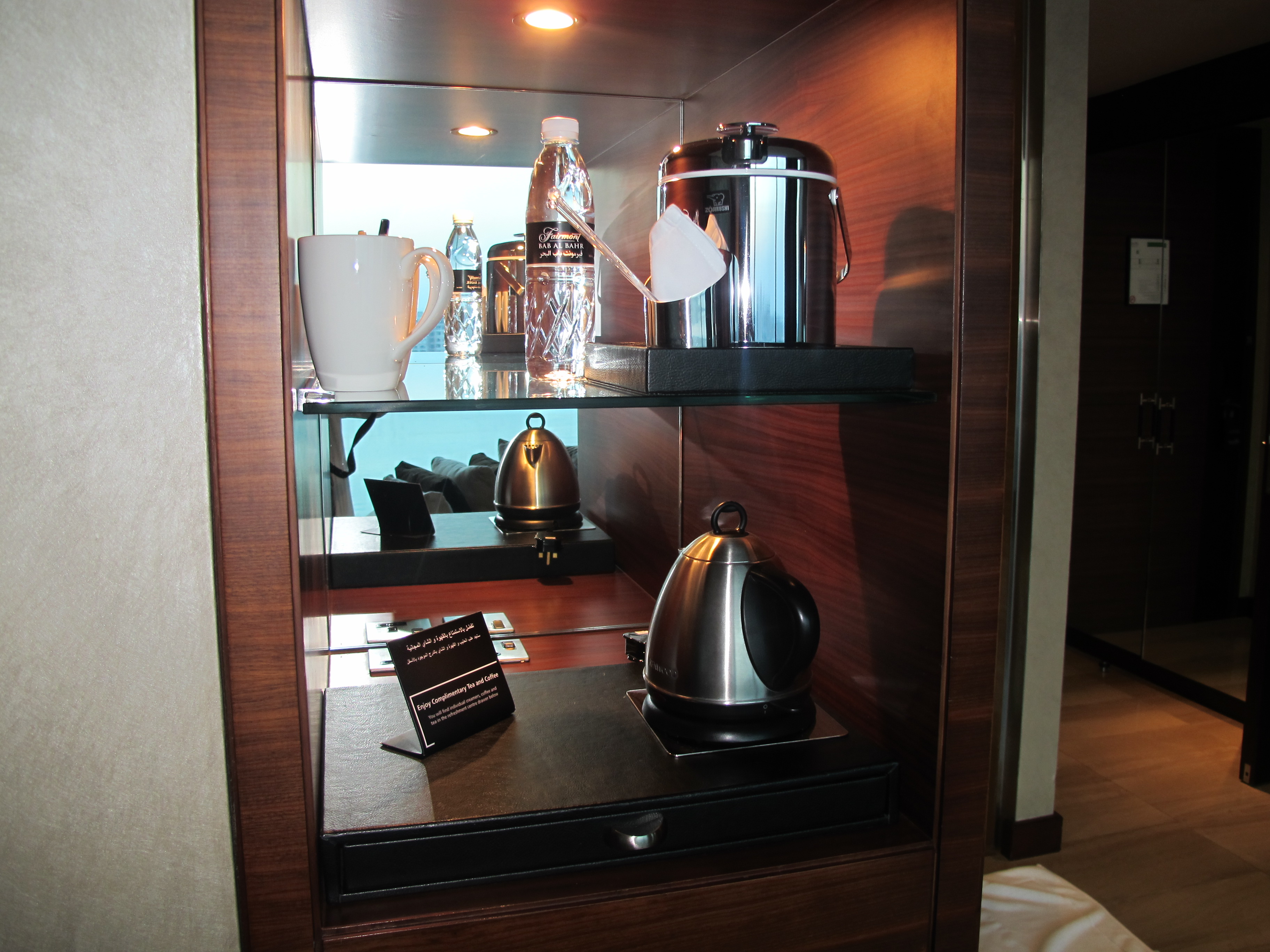 well you see that black little drawer ? what it has went all the way back to kuwait 😛 the amazing collection of coffee and herbal teas ! straight to kuwait then to my office 😛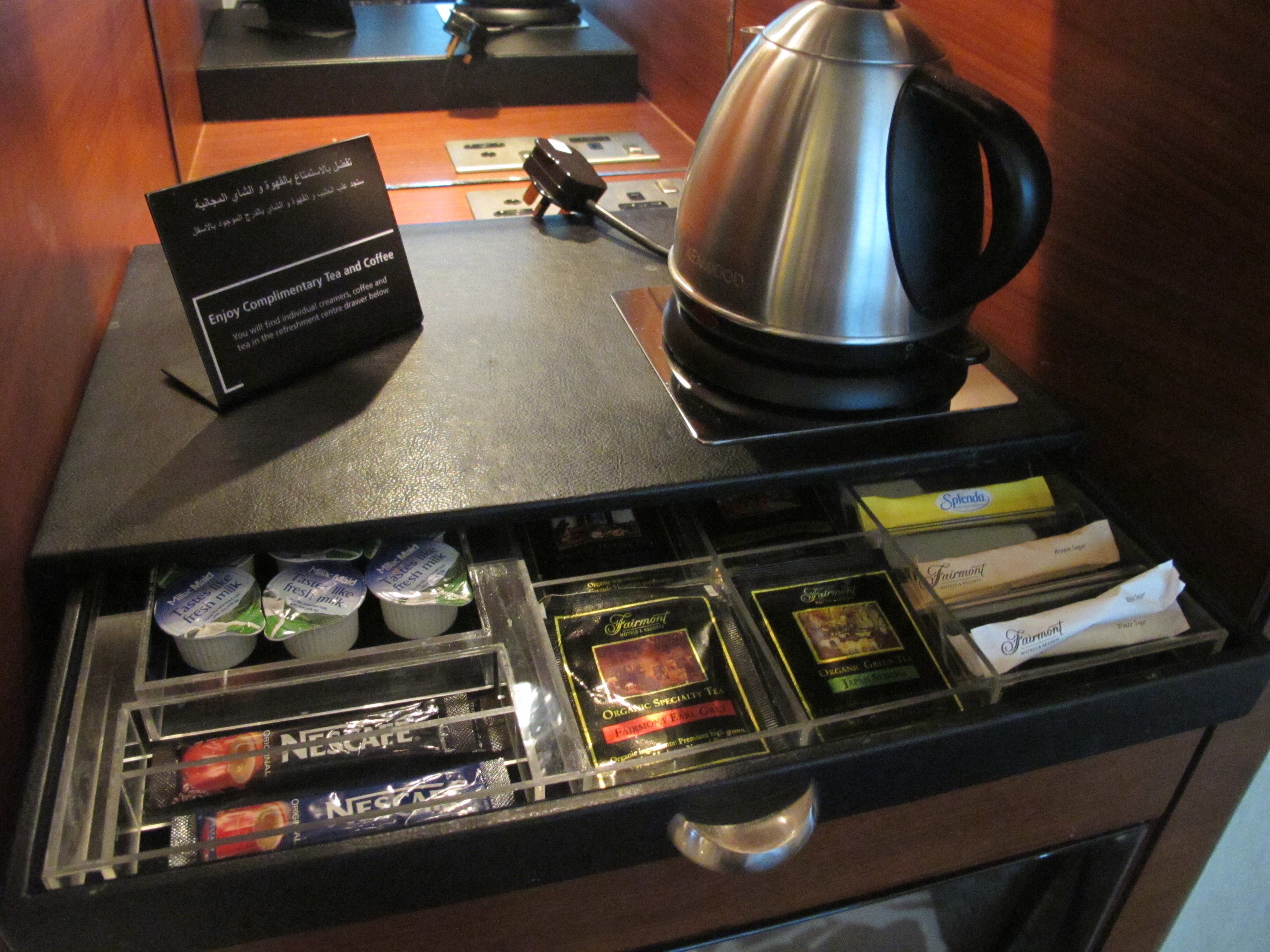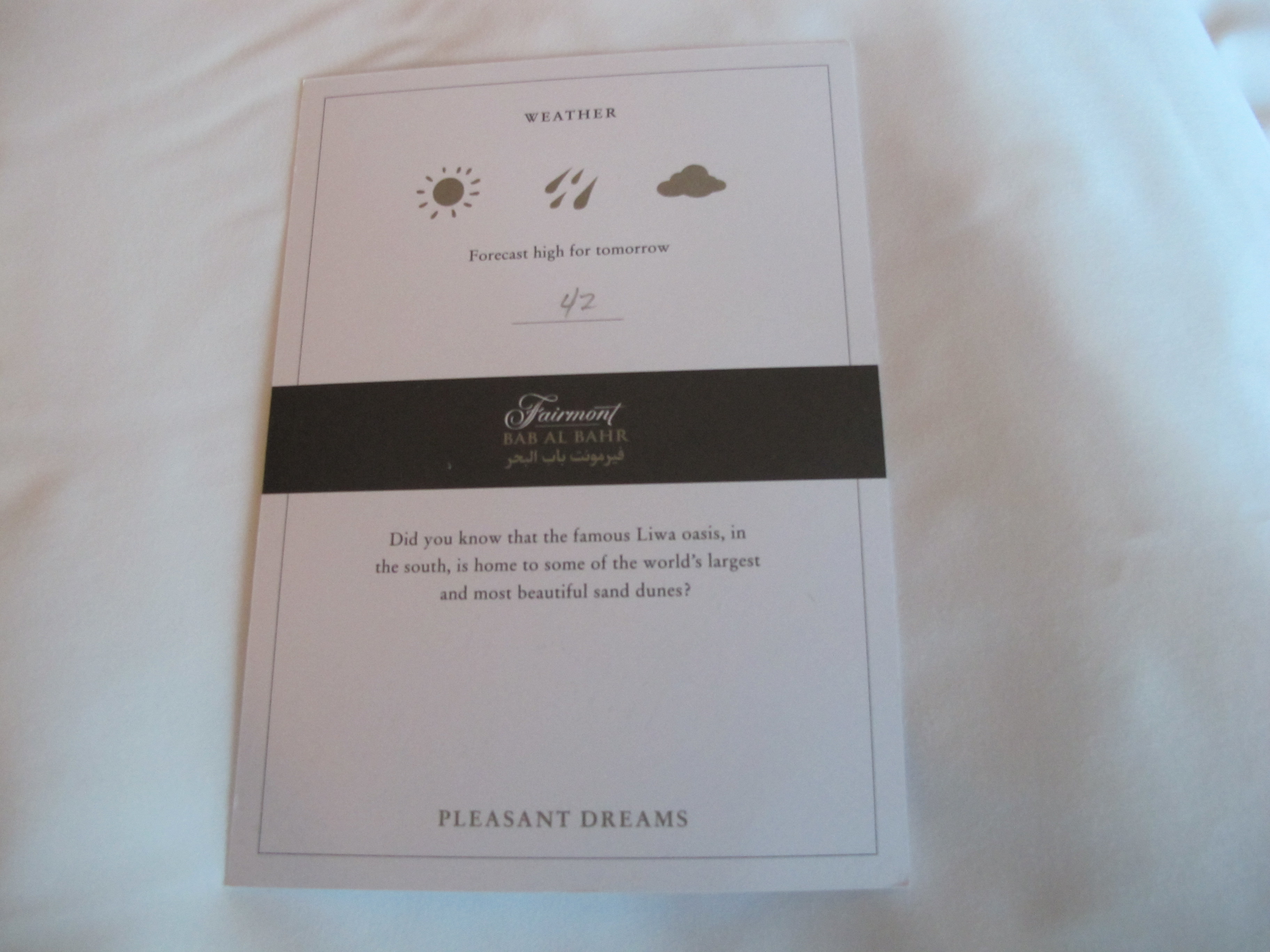 And those little details ! those little notes ! always means MUCH to me … I have been experiencing having that little cute note on my bed while staying at Mandarin Oriental Miami , and this is the second hotel that I find such a note ! holding the next day's forecast or just wishing me a sweet night or dreams !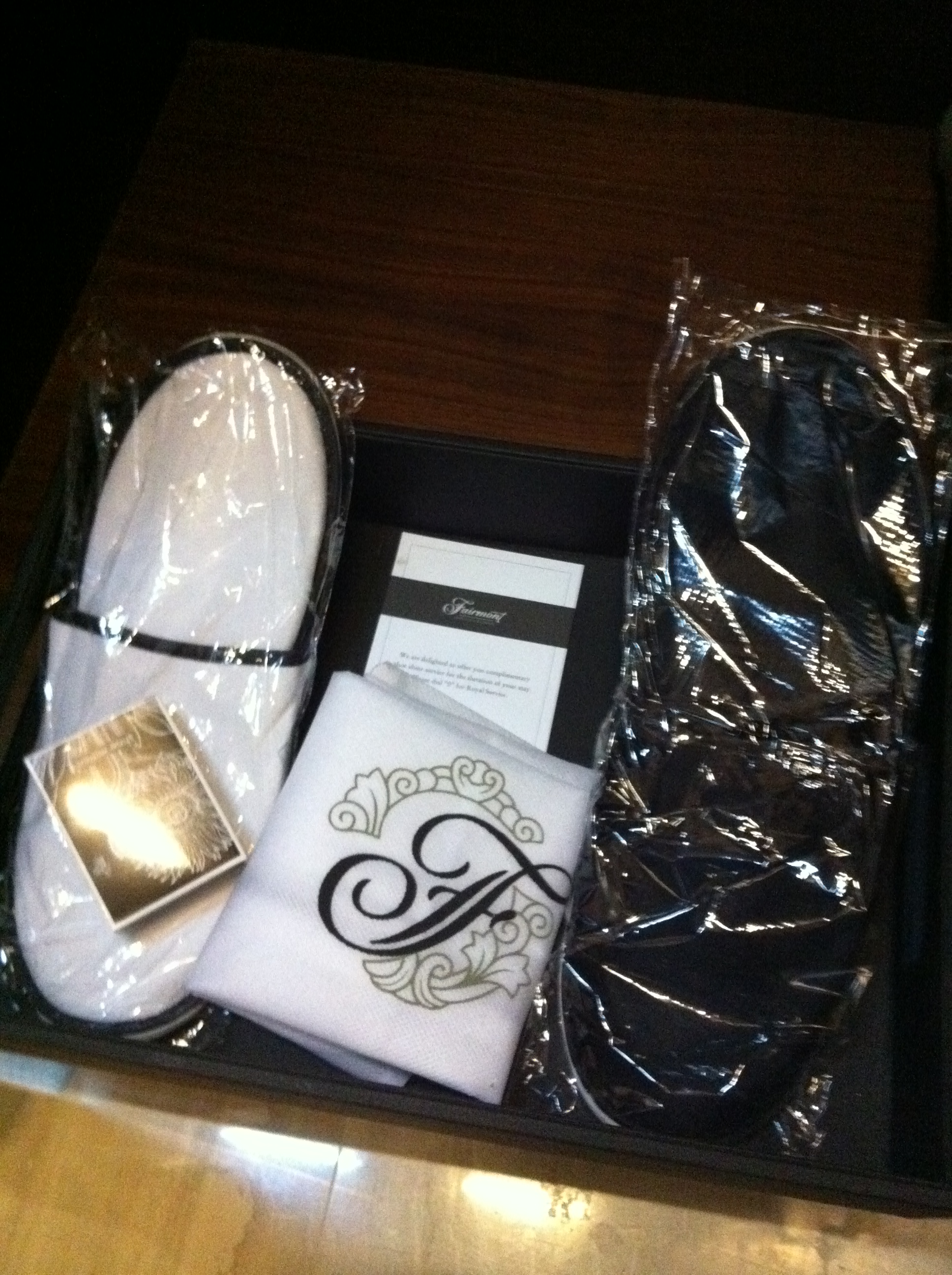 ofcourse ma nensaaa el slippers 😛 aham shay cuz mama testanis 3leehum so I was like mama look what did I found for you then sent her the photo by whatsapp 😛 she loved to use them on other trips 🙂
More to come on what's on Abu Dhabi ! and what else to enjoy when staying at Fairmont Bab Albahr ……….