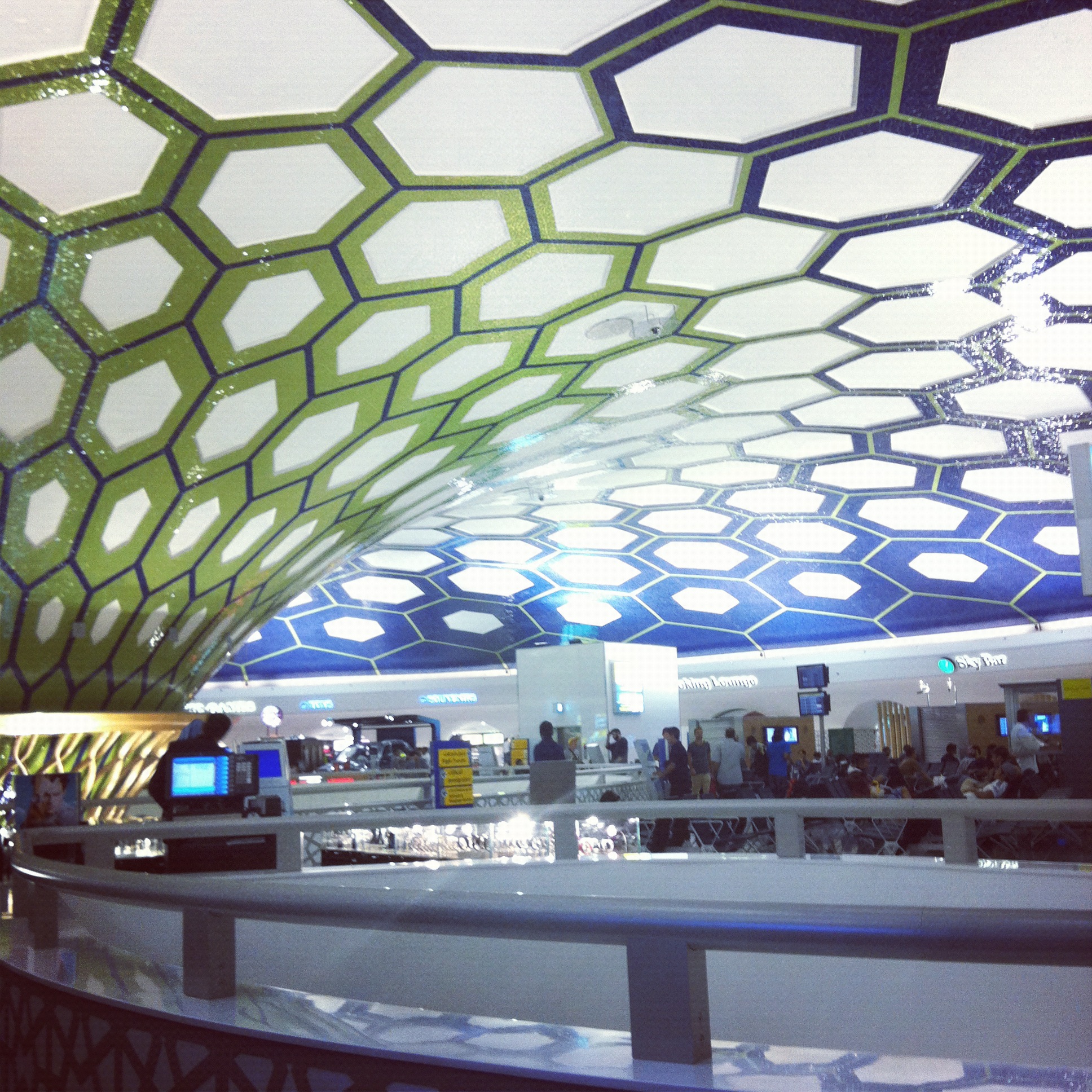 from traveling alot , I started to enjoy going around airports specially after checking in all the luggages 🙂  I have learned to explore and enjoy the different airports I've been to. So each airport I visit I'm gonna post about it 😛 so you guys know what to expect and also if you have anything to add on each airport we can share it all together ! As for Abu Dhabi International Airport, I can call it el airport el ktkooot ! Why its small, eshaweq bs ntheeeeef o well developed ! Through Gulf air I arrived to Abu Dhabi on my last trip ! also if you guys would like to check my review on Etihad Airlines Terminal 3, click here .
Well it wasn't crowded ! never saw a simple airport as Abu Dhabi's ! simple but neat o wayed waaaaaaaaaaaaayed shar7 ! things went smoothly checking in not only smoothly I was looking around with my eyes while K was checking in our luggages at the counter, there was that officer who asked me if I need any help ! love this kind of service and its not know when it comes to the people of UAE 🙂 daaar el 7ay Dubai o abu dhabi daaar elthabii kilhum 3asal 3la qulbii 😀 so I was like yeah ladies toilet please ! you don't get this at many airports ya khazah ya nathra khaysa ya nas metnarfeza o em3a9ba ! travelers don't need that !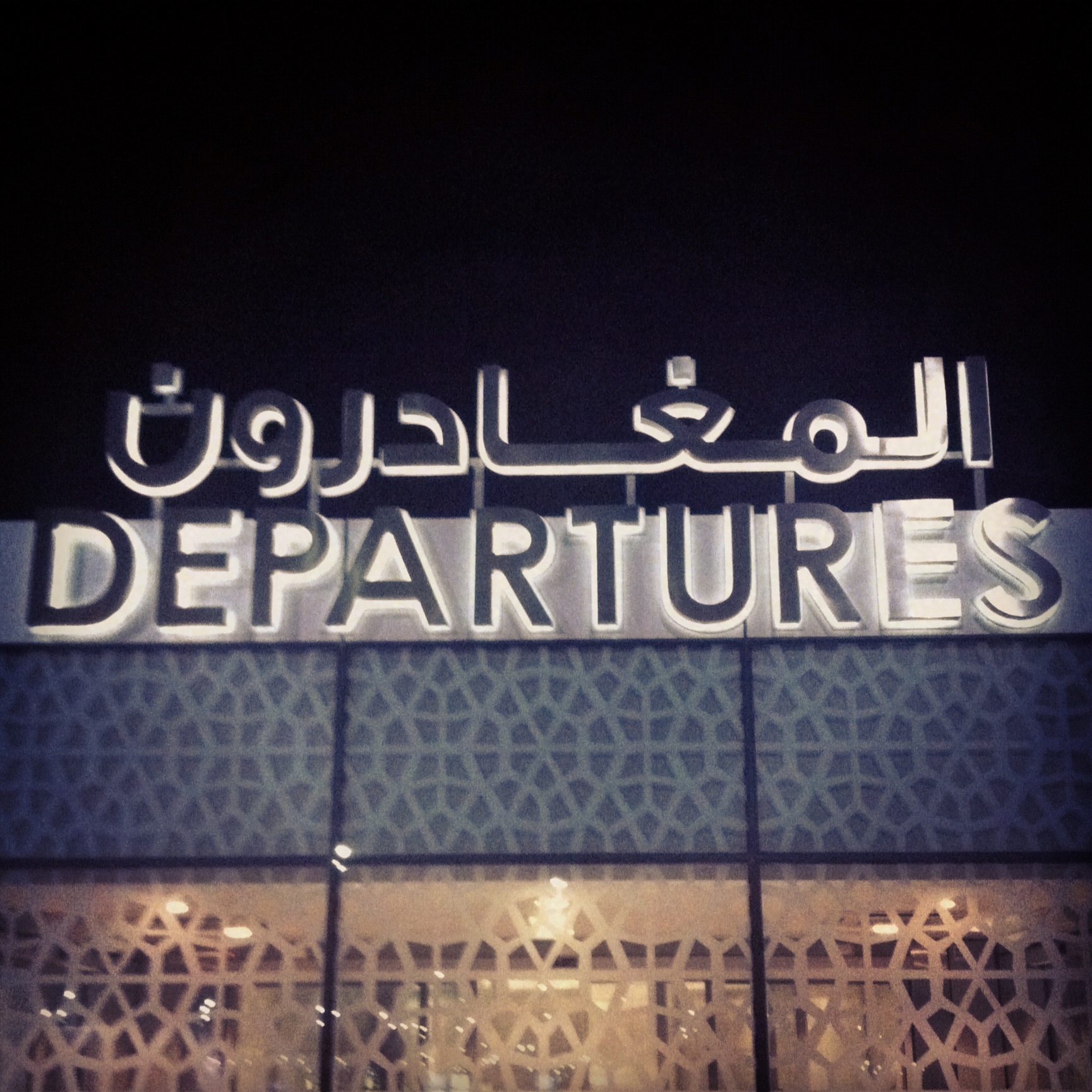 The lights and the texture ! amazing islamic arts ! simple but bright and unique ! don't you think so ? the same was at the arrivals main gate ! well ofcourse wesalt elma6ar madah elbooz o 6anqoor 😛 y3ni em6anqera 😛 I mean who wants to come back after a wonderful trip right 😉 I remember taking that photo while still in my car and the door was wide open I just needed K to tell me yallah let's go 😛 its like the airport you see in some movies …shofaw o qolaw raykum ! its weird that it is so small as an International airport bs ntheef sh7lalatah ! o fi nas mo eli ma fih but if you compare it to Etihad airlines Terminal 3 well at that terminal you will see a whole new world ! moltaqah el7atharat 😛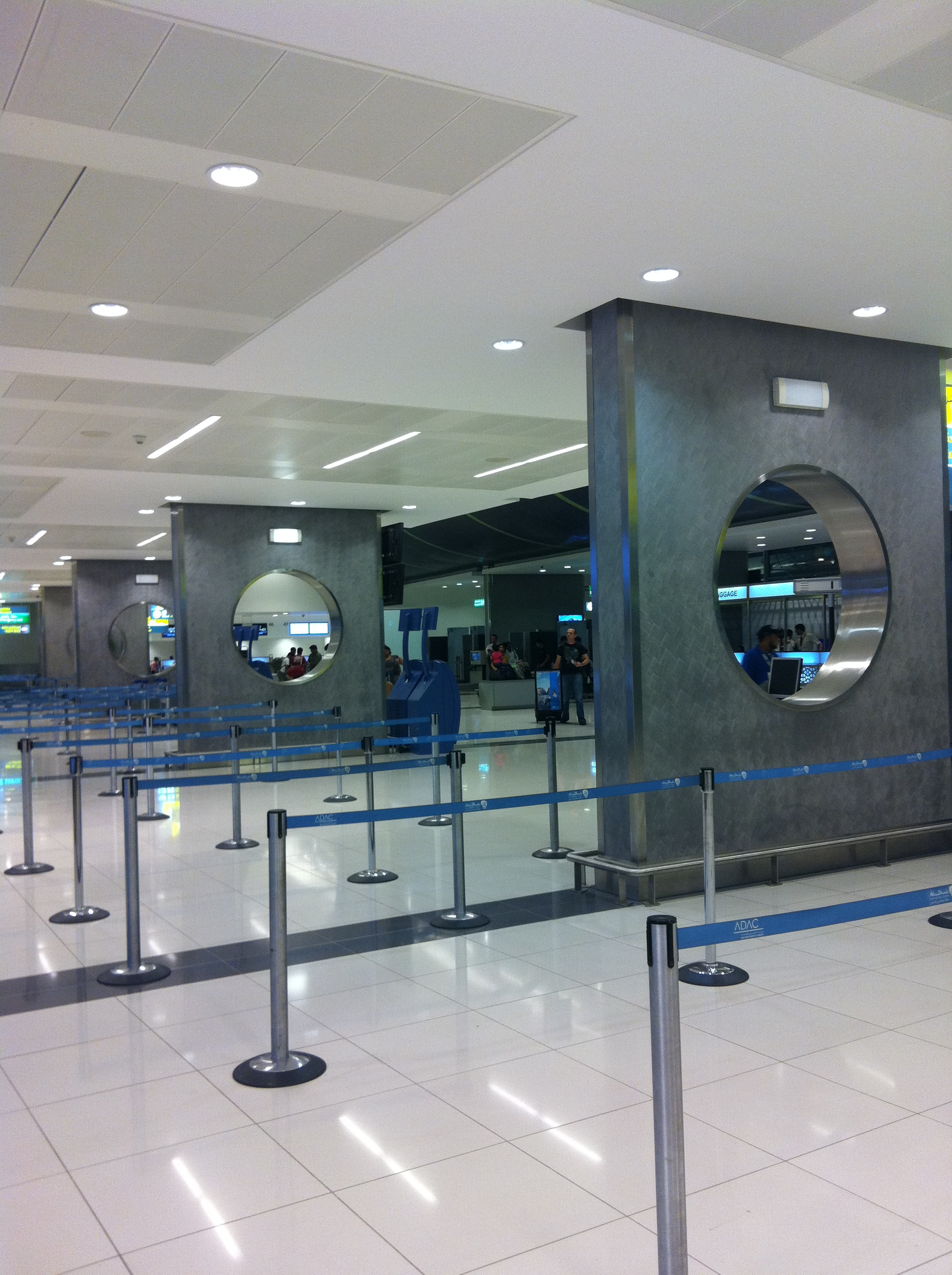 K is there checking in 😛 Wonderful trip I had with you 😉 inshallah doom 😛 anyways, luggages are checked  … jaahzeen ? lets tour the airport  🙂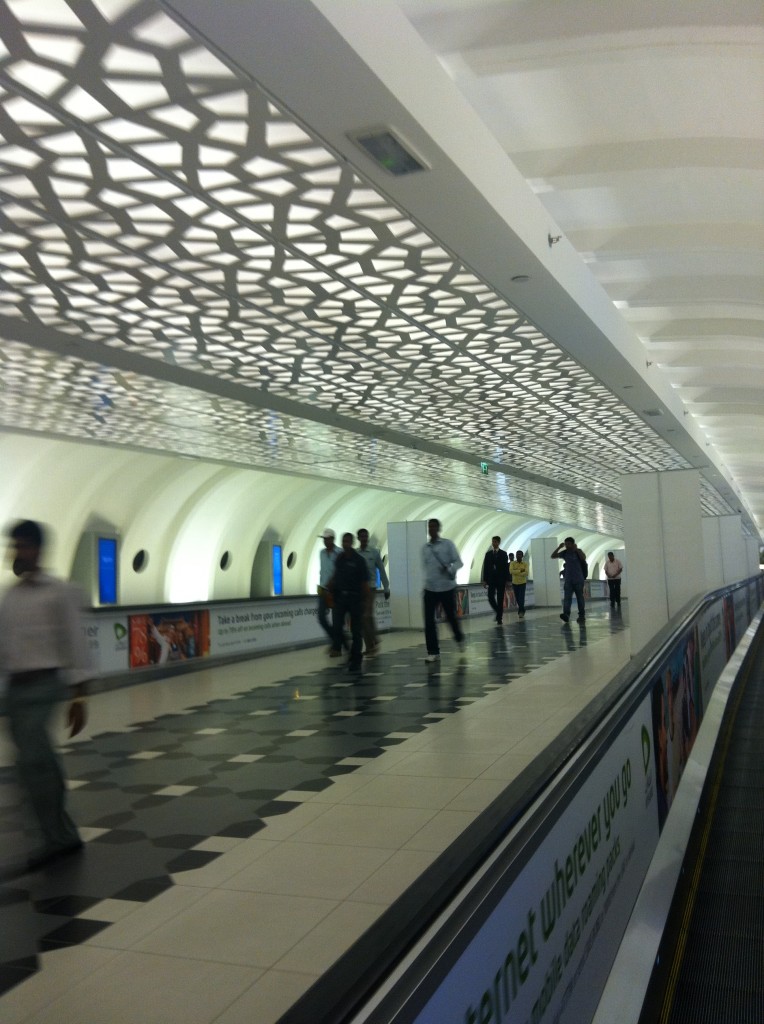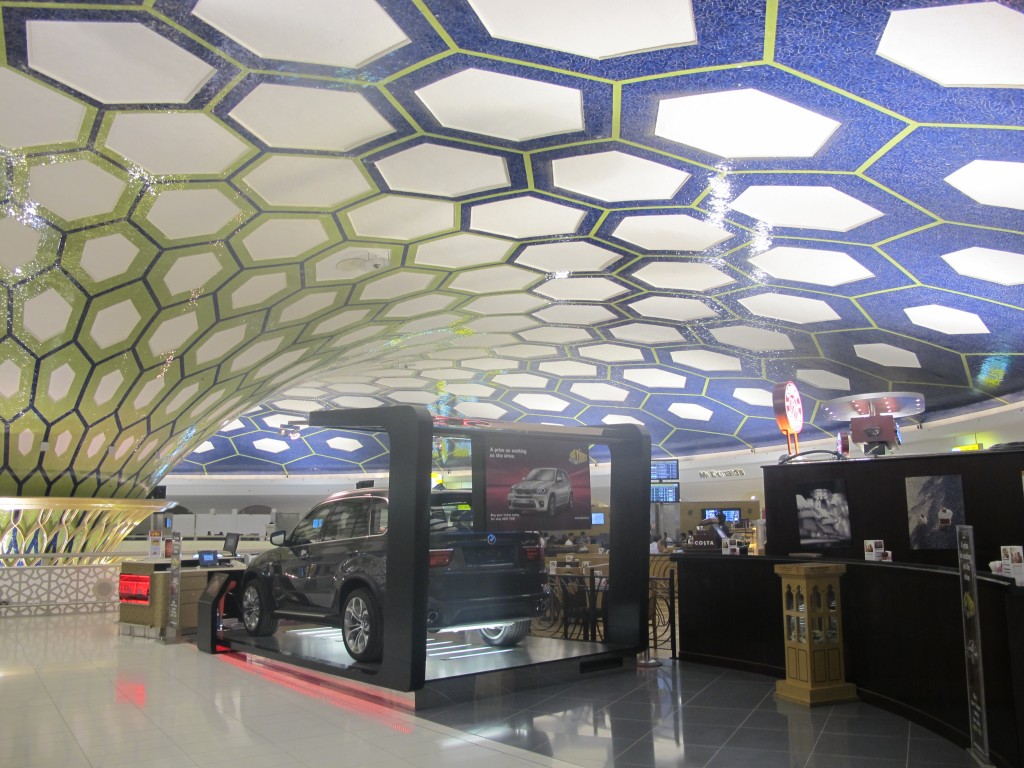 waaayed waaaayed I loved the two colors together !!! amazing ceiling design !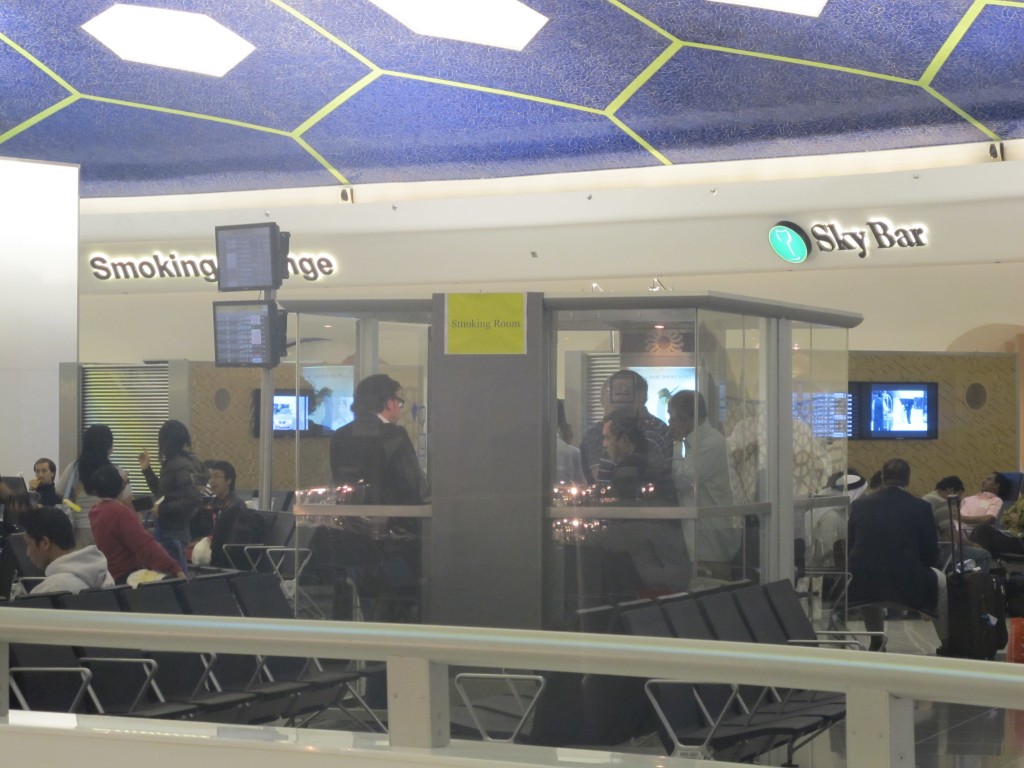 eshraykum bil nas eli t7trem elqanoon ? No smoking mean NO SMOKING ! find you the right place to smoke or don't 😛 a7san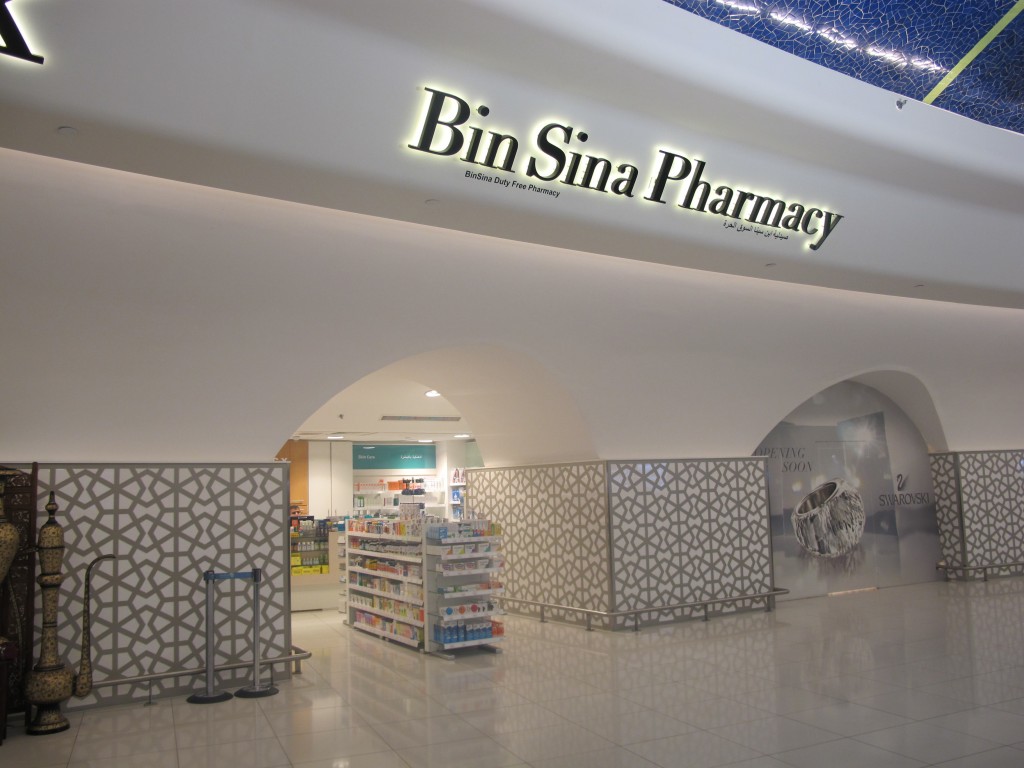 I wanted to buy something min el pharmacy leanha shaweqaatni but I needed nothing by that time 😛 Yallah lots shop the duty free then 😉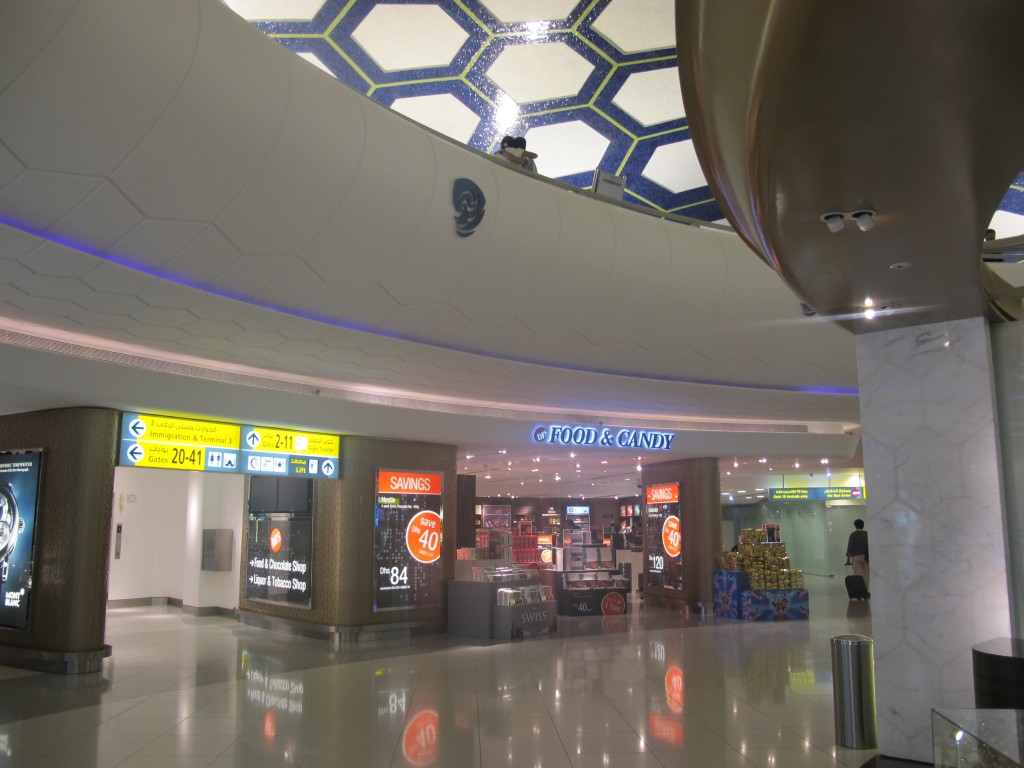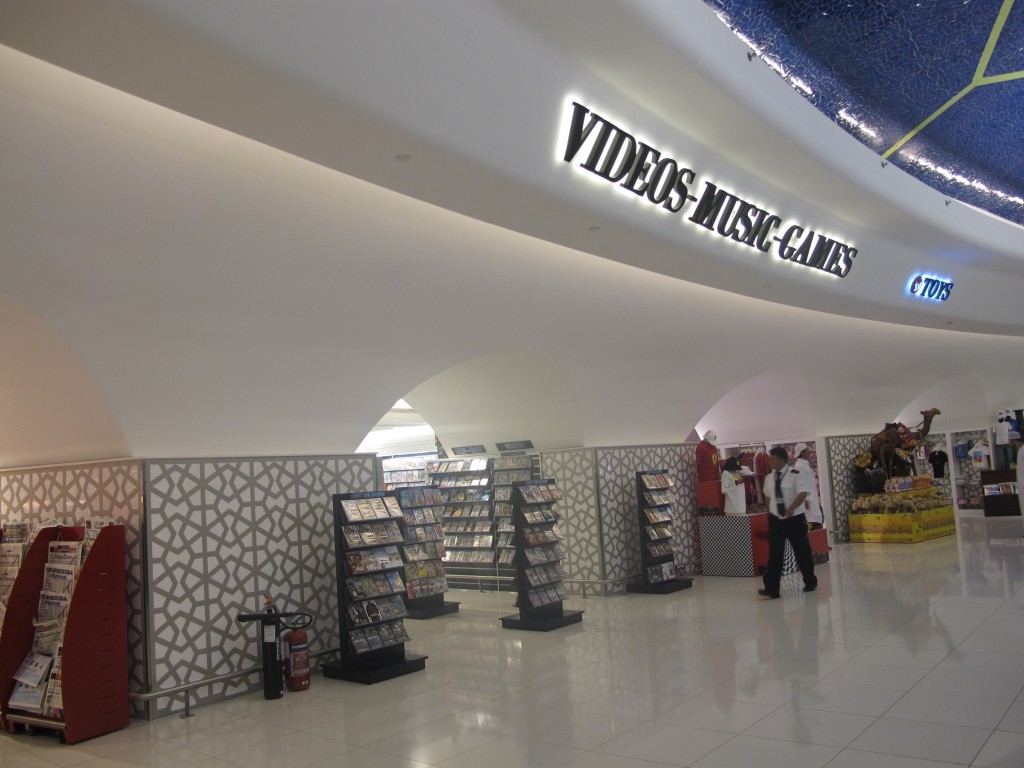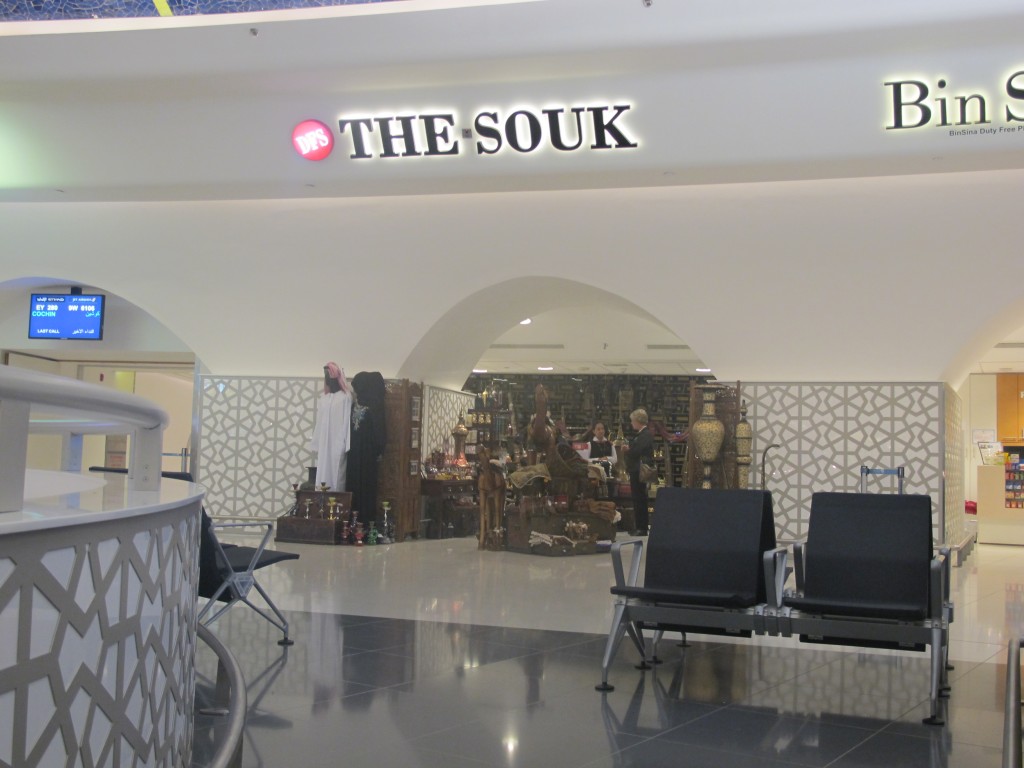 Now checkout what I bought ! loved them Although there were expensive bs the cause is worth it !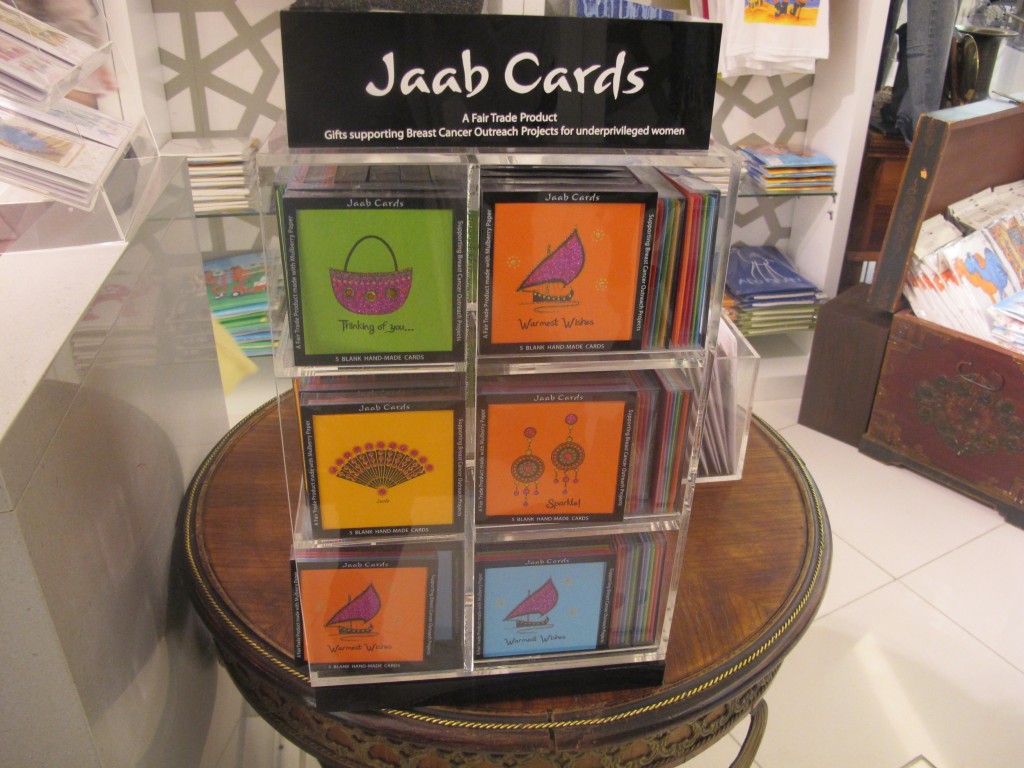 Lovely little gift cards that can be used for several occasions " Jaab Cards " are available at Abu Dhabi's Airport Duty free . The cute thing is that they are hand painted card ! each box has a numbe of colored cards and by buying these cards you are supporting :
1- Breast cancer outreach project that offers breast cancer eduation, screening and treatent to underprivileged women.             
 2- Traditional Handicraft and environmetally friendly mulberry paper .
3- Fair Trade employment for unskilled  women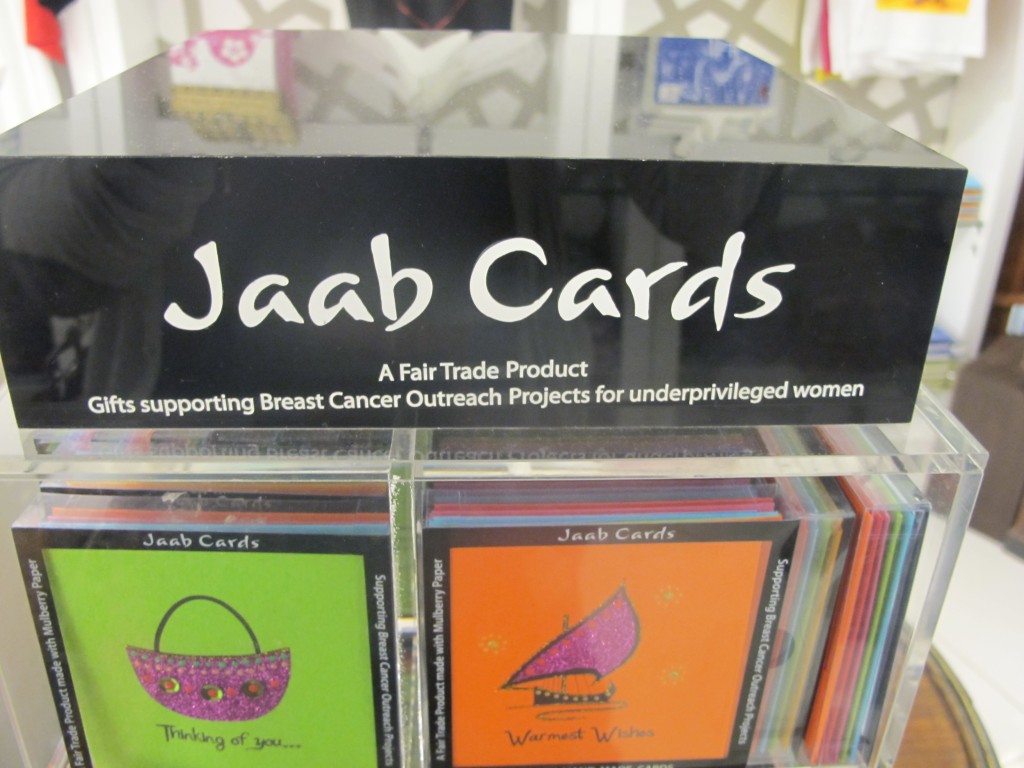 also I loved thse camels bs el7mdella ma sharait 😛 leana 3ndi wayed already min hl khrabee6 😛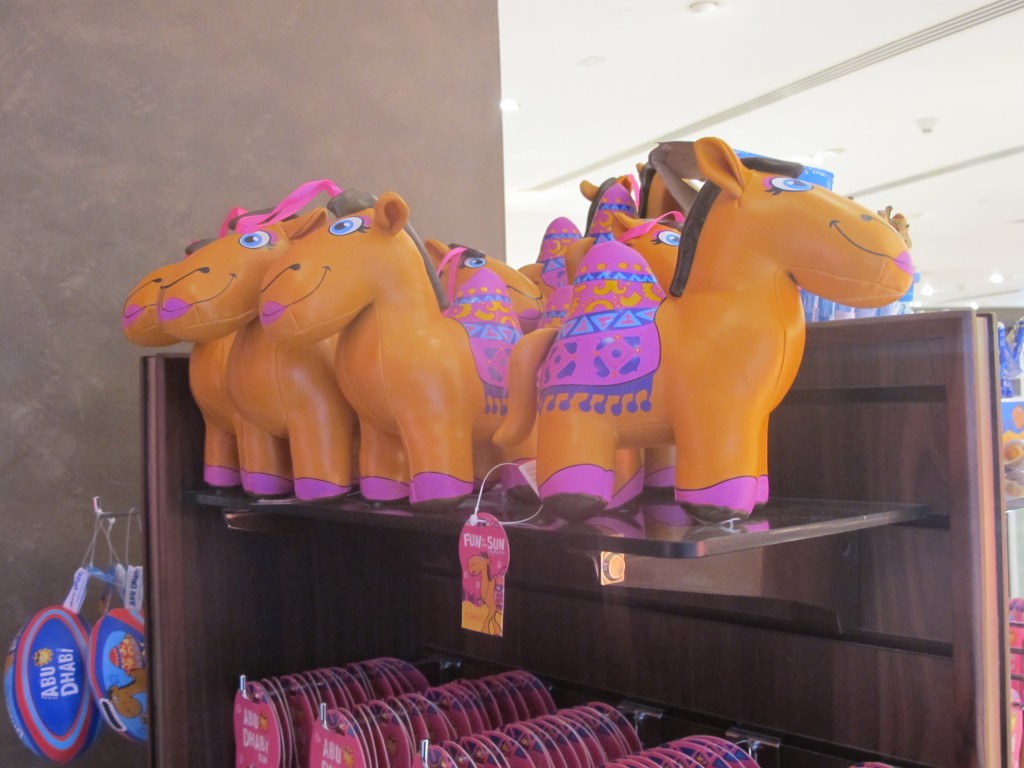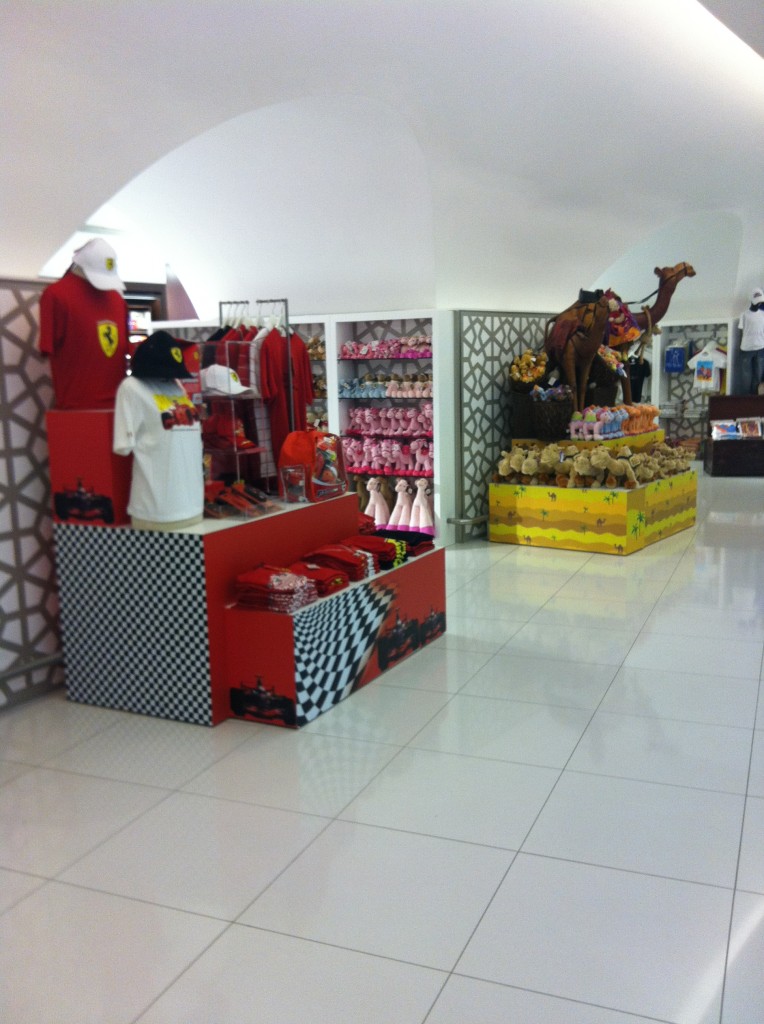 So after going around Abu Dhabi International airport …I found these really comfortable seats to be honest they are the BEST from what I tired before at other airports …… sat there and enjoyed the high speed wireless internet 🙂