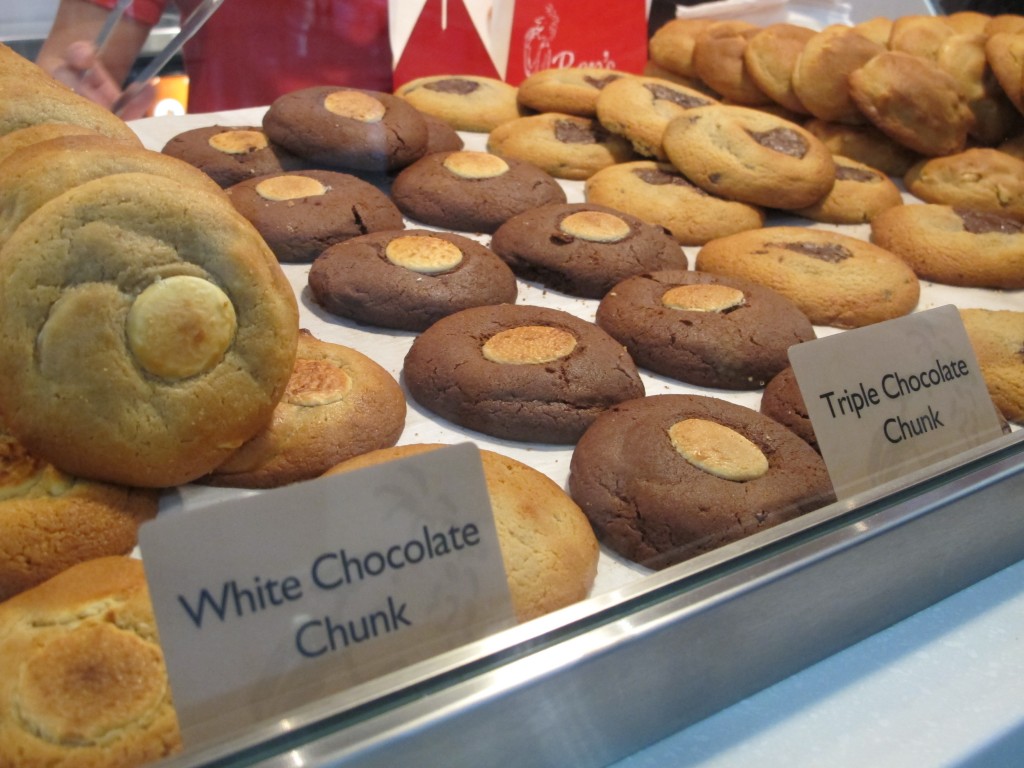 It all started with B ! when she said please bring me some of those delicious cookies on your way back home ! I was  like yeah anything for you dear friend ! she asked for Bens cookies ! to be honest I never heard of Bens cookies before ! that night at Dubai International Airport after checking in and locating our gate for our flight back to Kuwait, we started looking for Bens cookies ! Mission cookies started 😛  right from the UK to Dubai in one branch only at Dubai International Airport, Terminal 3 …yes you will walk for a distance until you reach Trerminal 3 however, its worth it !! those cookies were waiting to be eaten 😉 ma nbi enza3elhum sa7 😉 So I had to pick some for B …and for other friends too ! not to forget the family ! since I'm new with Bens cookies I asked to have from all kinds ! has those boxes of cookies each for 50 AED  ( 6 pieces in a box )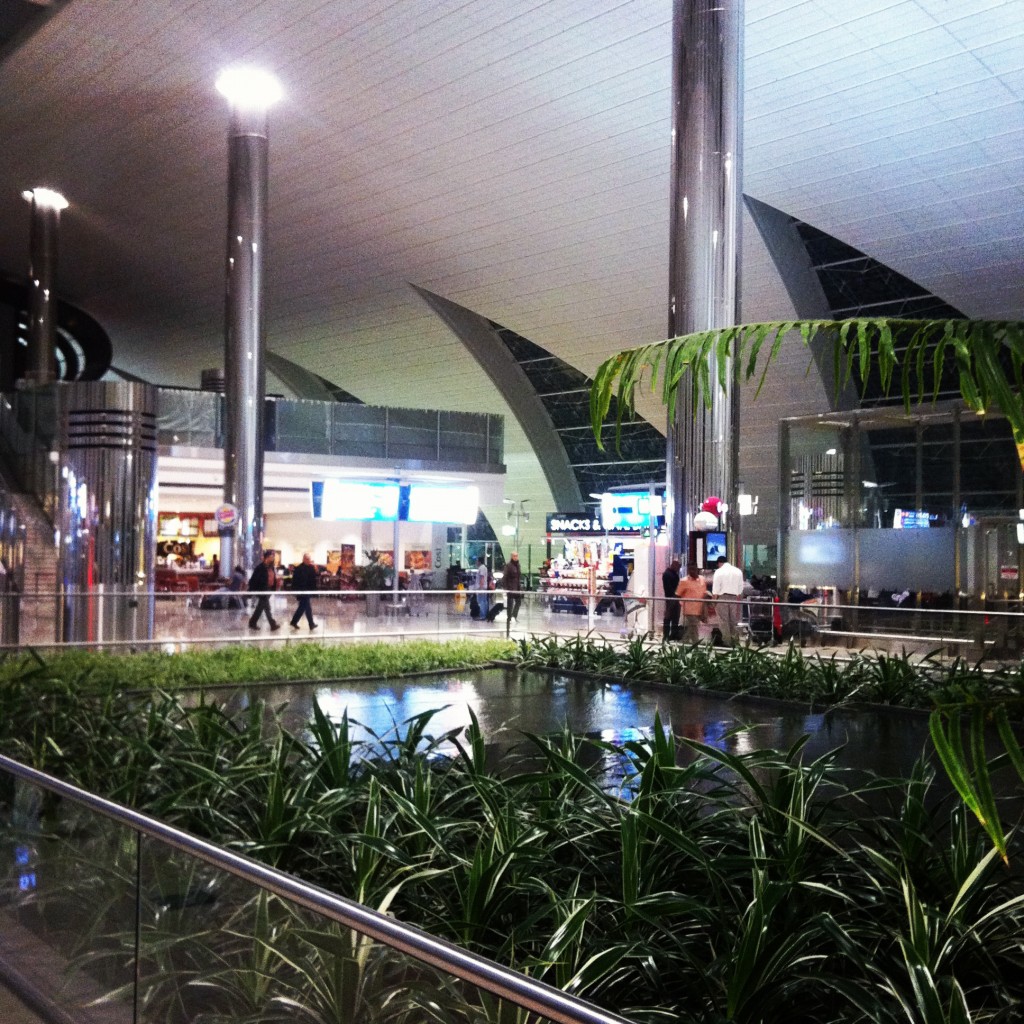 esh7lwa terminal 3 ntheef o khaaali o fi wayed ashya'aaa but I was in a hurry no time to wander the place ….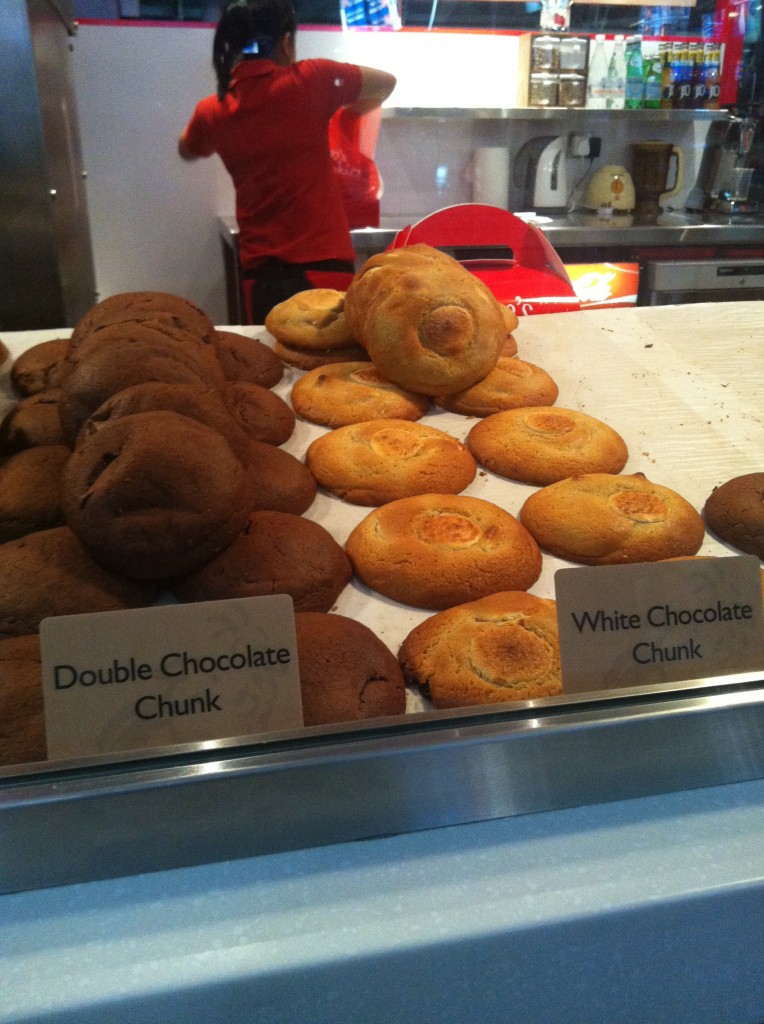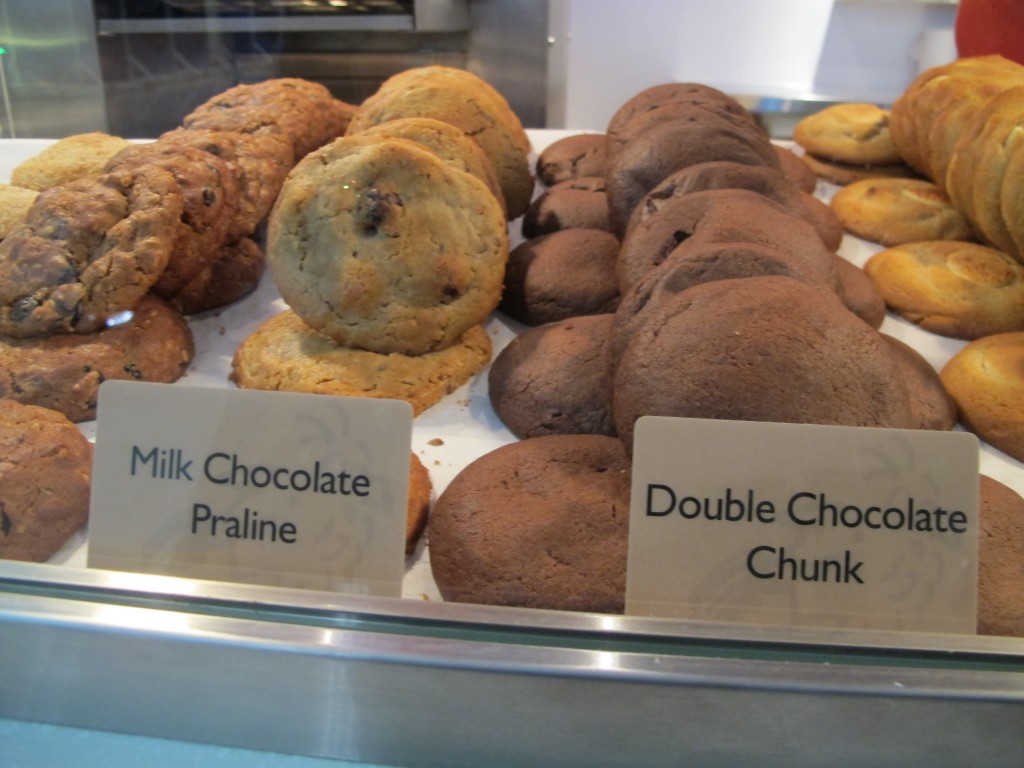 yummy yummy !!! teshawaqt ! tasted all kinds of cookies and loved them all 😛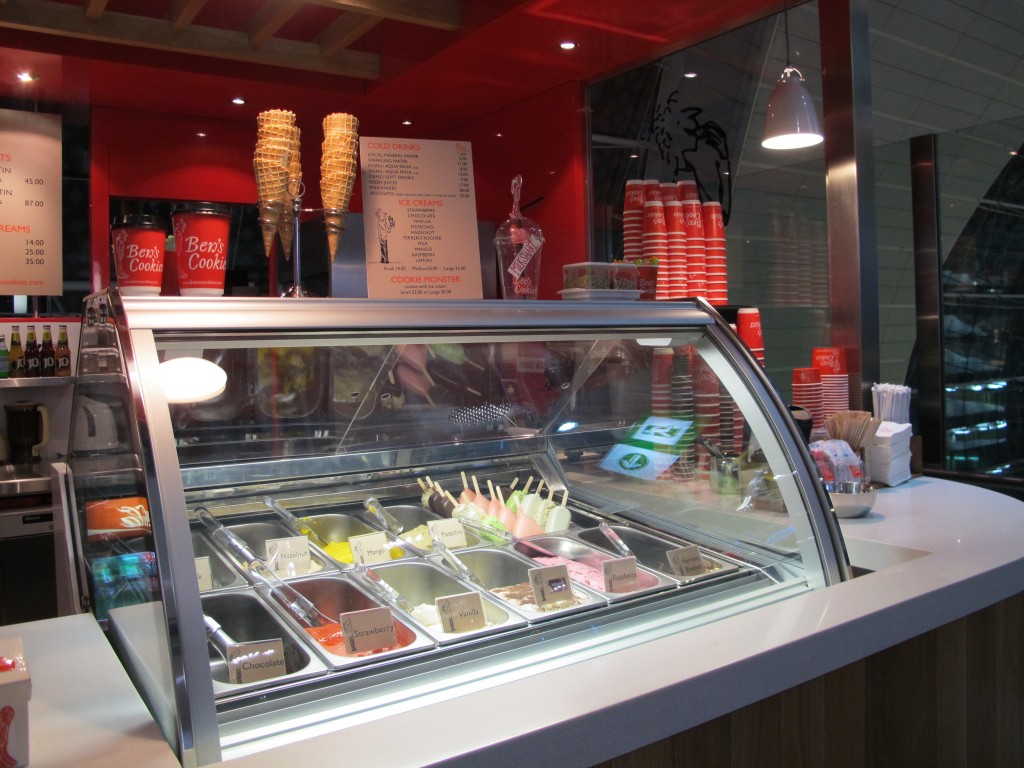 and Ice cream which I didn't expect to find ice cream 🙂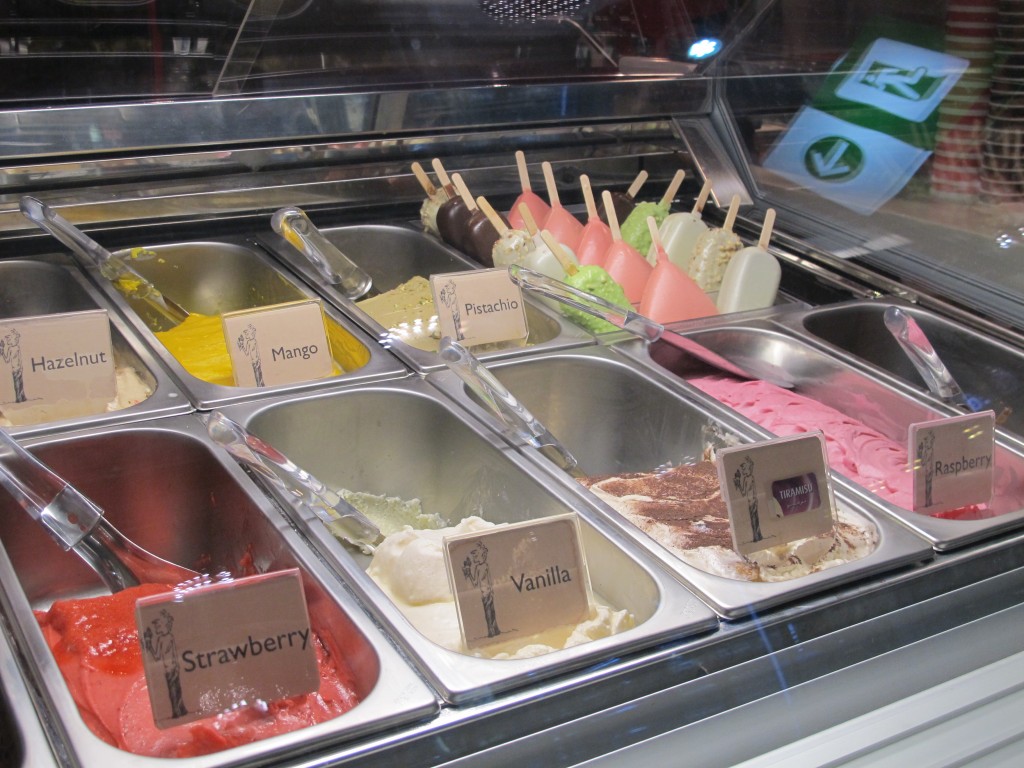 eli bil zawyaaa top cornr on the right !! shaklaaa qatilll !!!
malooootiiiiiii ahhhhh but all gone now 🙁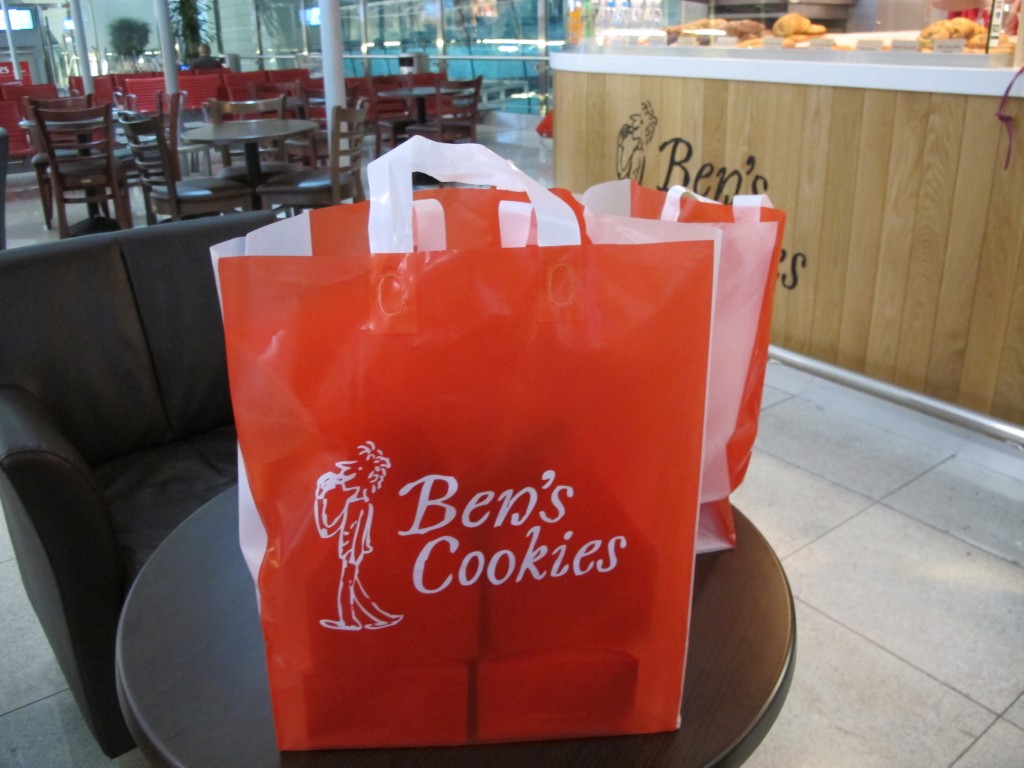 almost ready bs min ysheeeeeel 😛 akeed ana 😉 from traveling alot I learned to carry my own stuff 🙂 when I like something and I can carry it I just buy it 🙂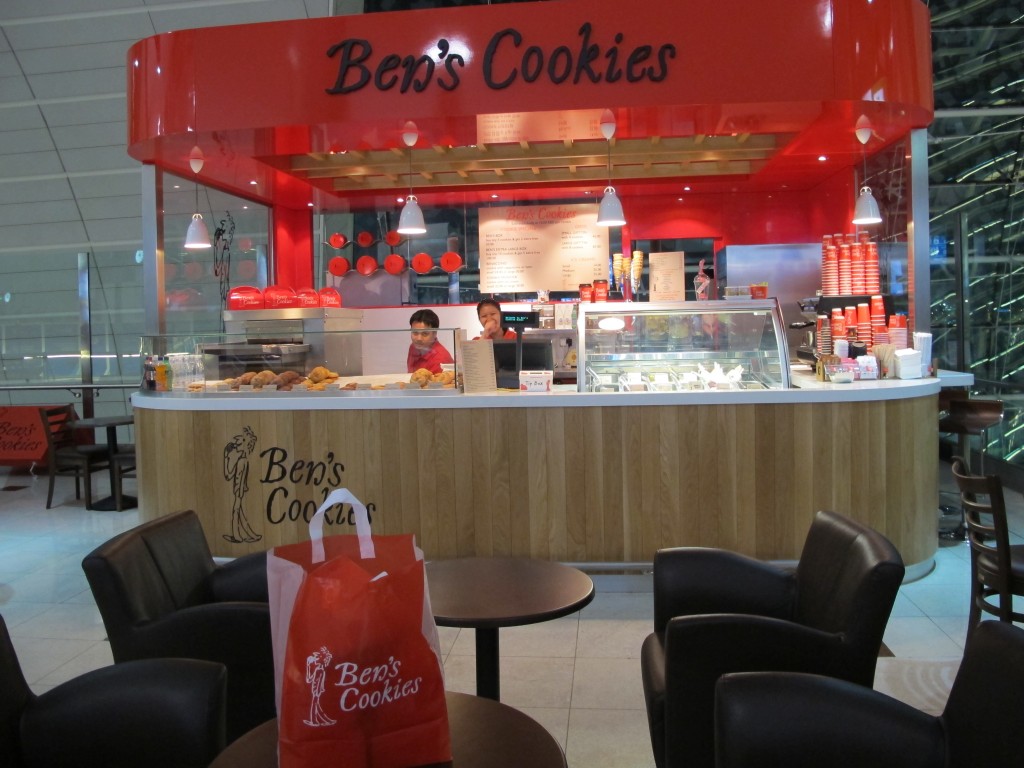 So going to dubai don't miss those cookies 🙂 tra ham khoosh 9oghah 😉