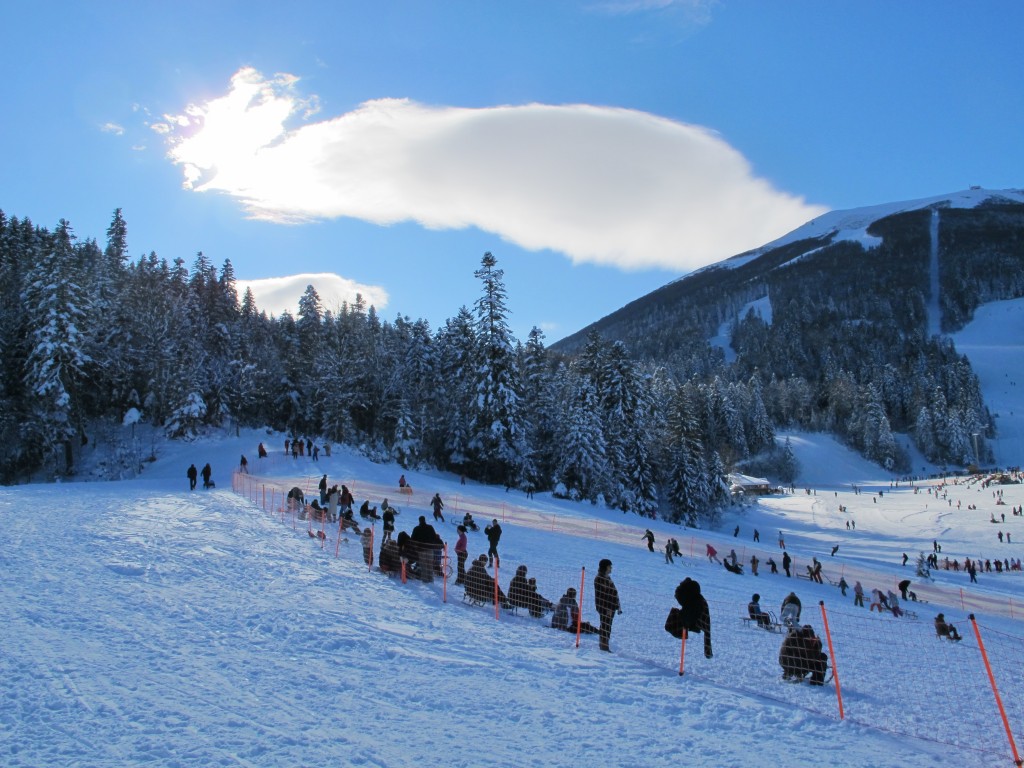 a7laa shay fi ay safrah elashyaa'a eli elwa7ed mo 7a6ha fi balah ! Ma tewaq3t eni bkooon waqfa o bo9aal hl man6aqah eli be9oorah fooq ! la fakart yoom wla 7tan adri 3nhaa ! abad ma sm3t 3nhaa ! o hl shay bthaaat eli y7aali elsafra akthaar o akthar 😉
The thing that makes a destination or the trip itself more interesting is the things that were not expected ! or not as you expected them ! once you reach the destination ! you realize that here is nothing like seeing and being in a place by yourself ! Once I reached tha place all the information I read about it rshed into my mind ..wow ! well hat do you ned to know about Bjelasnica Mountain ?
 its 20 minues from Sarajevo the capital of Bosnia & Herzegovina
Bjelašnica's tallest peak rises to an elevation of 2067 meters
 popular tourist attraction for hiking and skiing
During the 1984 Winter Olympics, Bjelašnica hosted the men's alpine skiing events, where brash Bill Johnson (USA) won the downhill after boldly predicting victory.
The base area has several structures dating from that time, including hotels and skiing areas.
The mountain's name stems from the root bijel, which means "white".
be prepared with all winter snow gear and go there on a sunny day so you can enjoy all kind of Ski activities 🙂 .
 Now let's go to Bjelasnica ! are you ready guys ?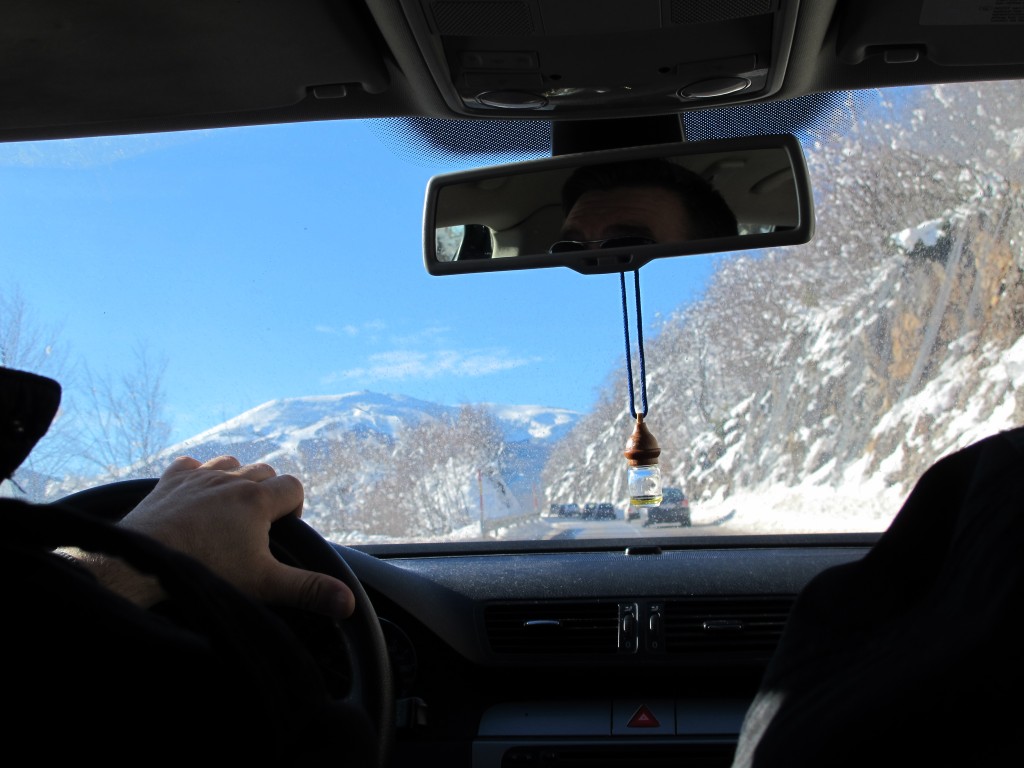 Driving to the Mountain ;D 6b3an elethn t3tfes 7azaat.ha etsakir o etib6al 😛 mo mt3awdeen e7na bil kuwait you know :p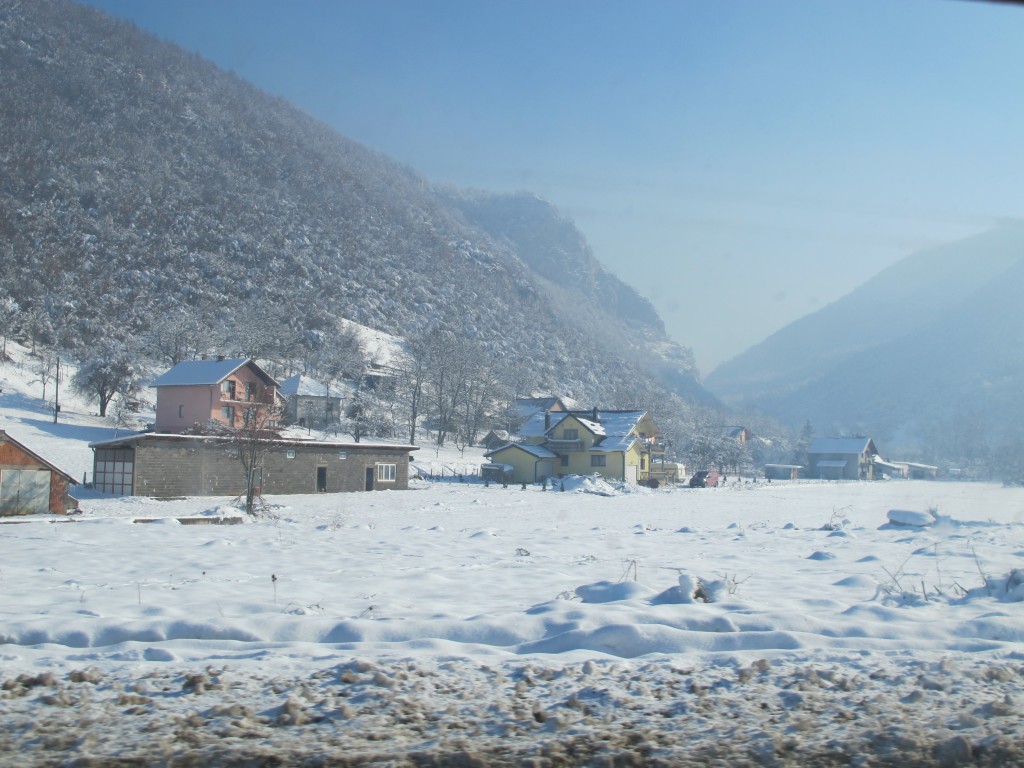 elwth3 ebashir bil khair dam ena el white ghalib 3la el view ;D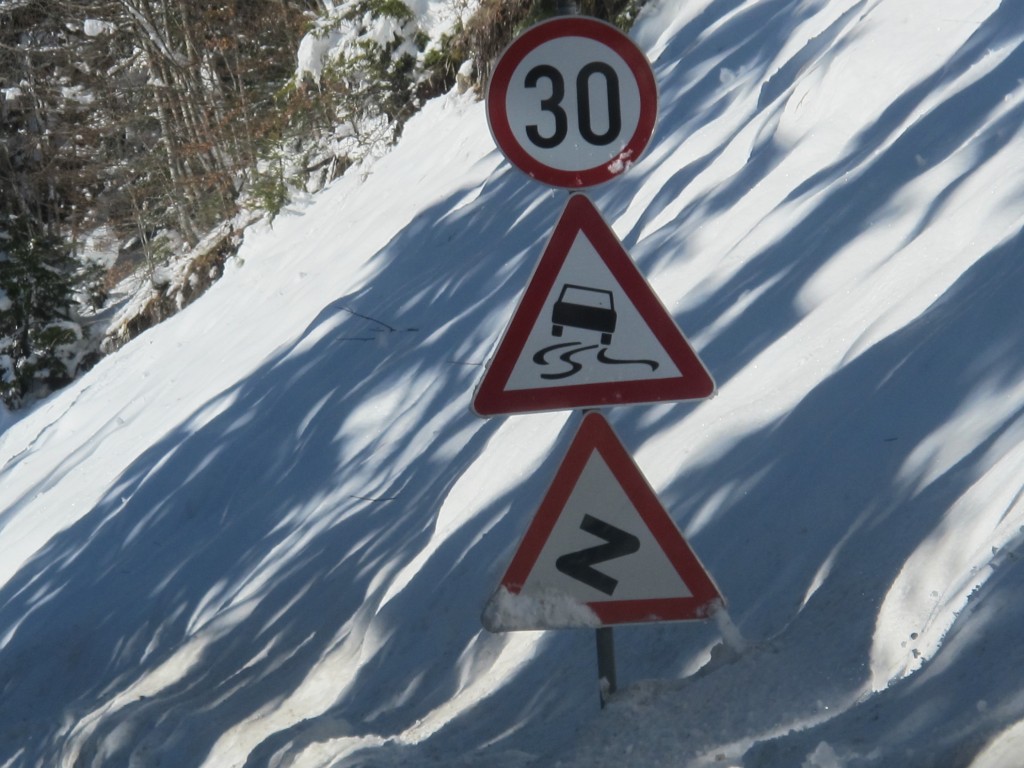 min shft hl signs fahamt ena elwth3 ebashir bil khair 😛 while on the road 3aaaadi big pieces of snow colapse from the hill and fall on the road so don't be afraid 🙂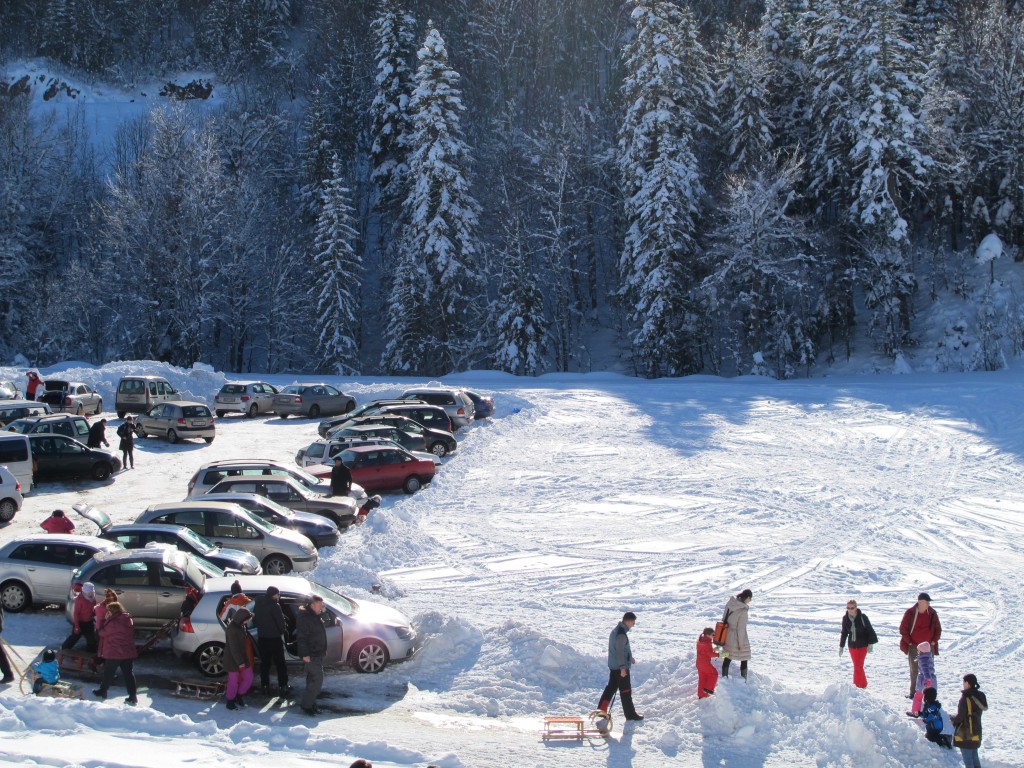 We didn't know that it was the  first day of the season ! and it was a weekend ! so imagine how crowded it was up there in Bjelasnica ! But I loved how crowded it was ;D well I let nothing mess up my mood on a trip !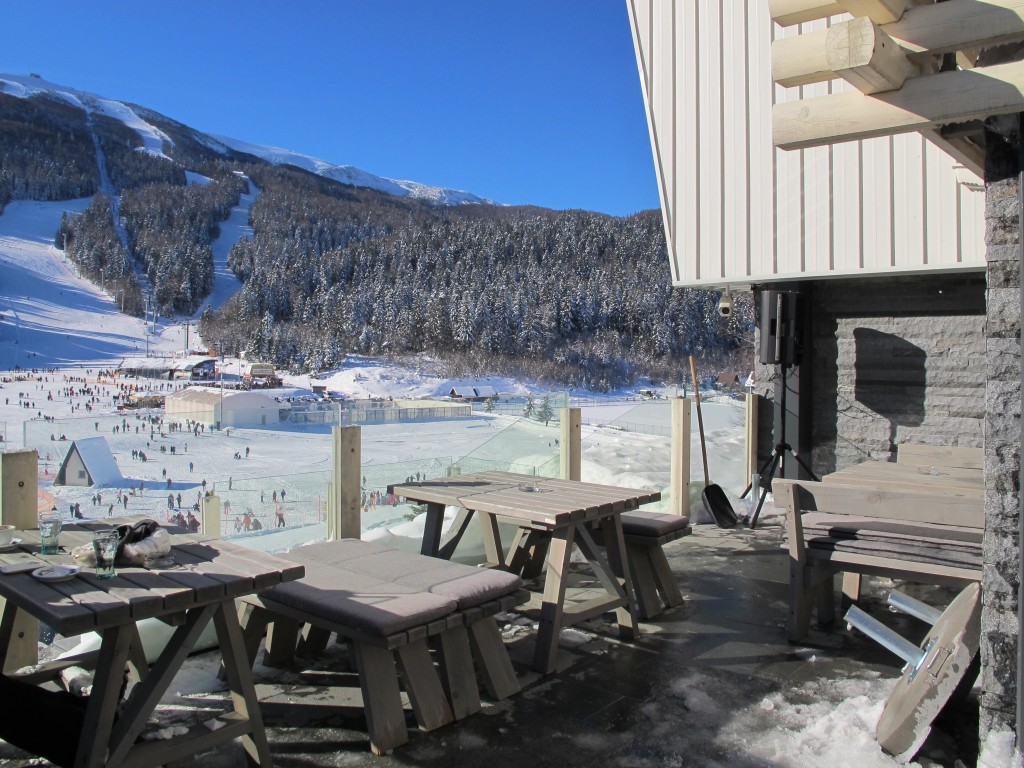 as you can see finding a nice place to set nd enjoy the view is not that difficult right ! mashallah mashallah elmoooookaaaan kan eyanin !!! o ekmalat 3a aghaaniii my style Akon , Rihanna, Pitbull , o Gaga loya loyaaa 😀 so I thought lets set and enjoy the view for a while b3deeeen abi jawlitii bil mokaan 🙂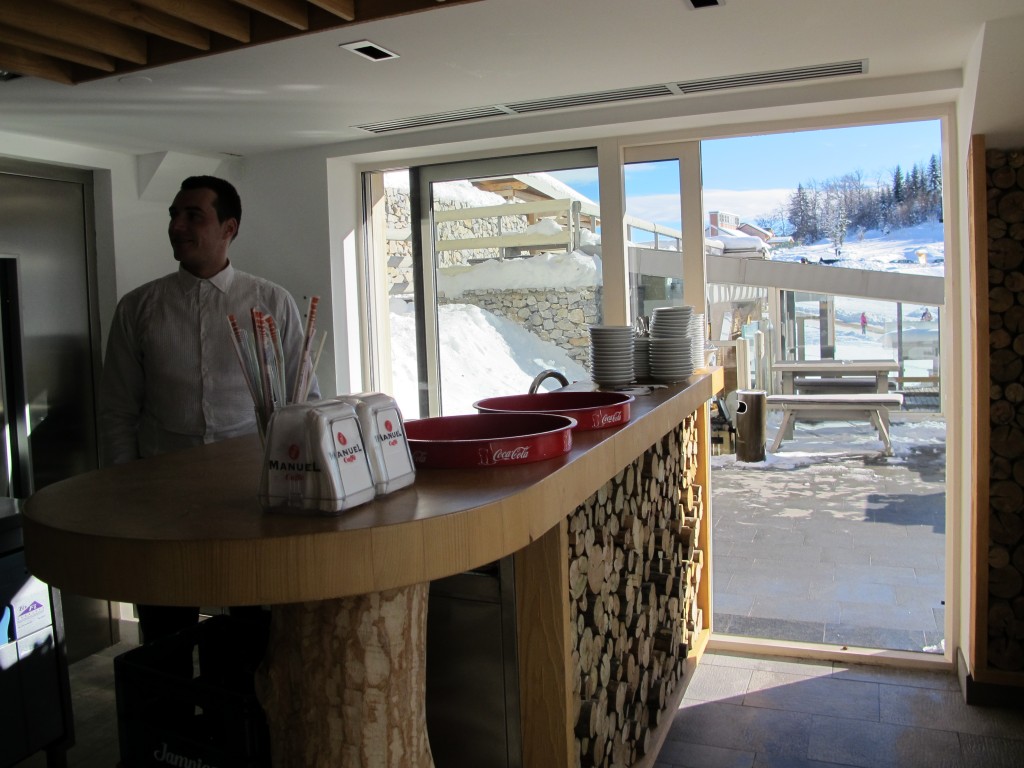 Ok so I coudn't stay in my place 😛 when I glanced that place few steps away from my table outside were they prepare drinks and snacks !! shawaqniii style el table !!! simple I know bs with the snow outside shaklaa eshaweq !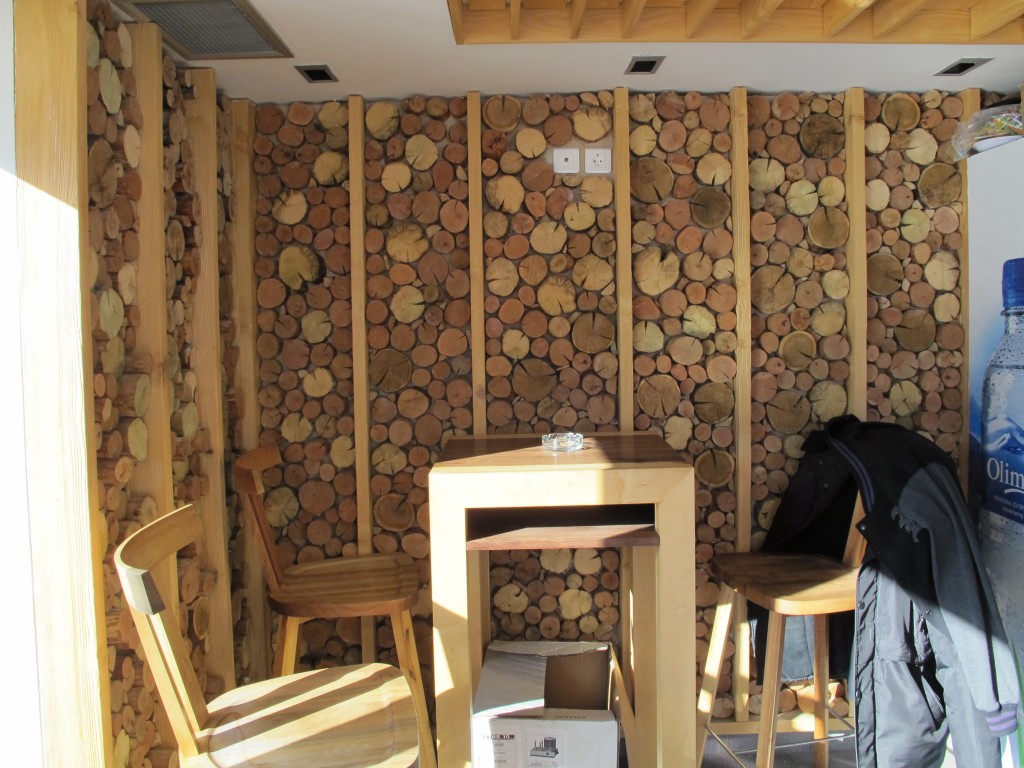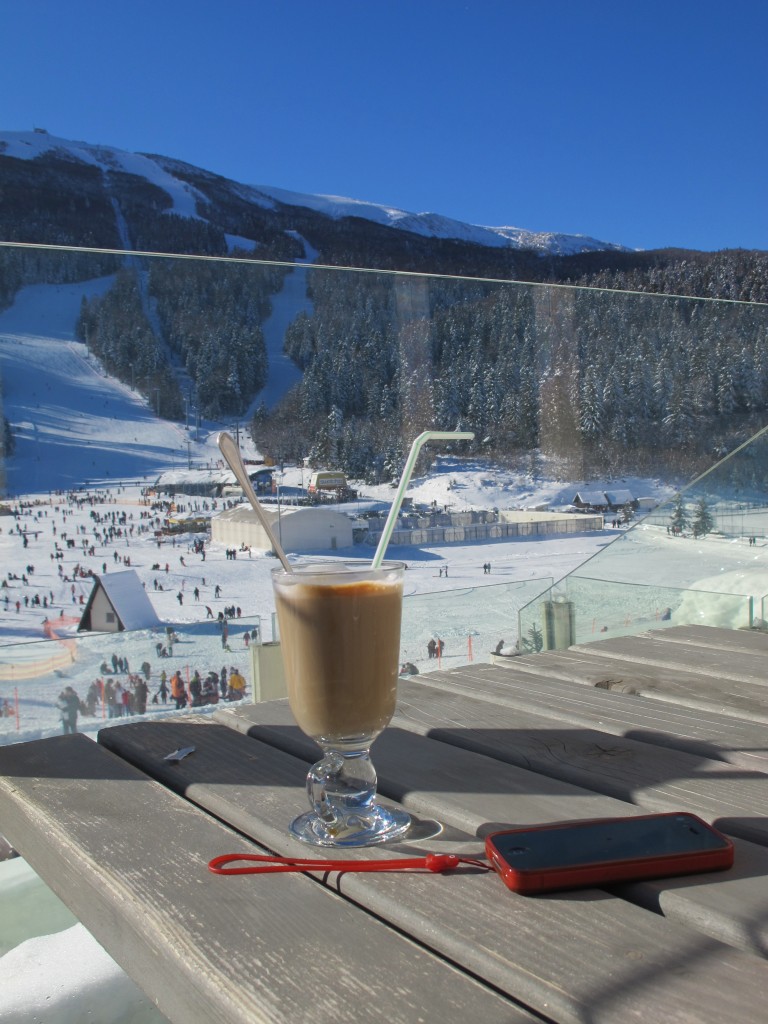 o t7laaaa elq3daa m3a a7laa Latte ! and take the shots fast leana ra7 ethaleg 😛 no just kidding ra7 ybrid ebser3aaa 🙂 ahhh it was one fine hot drink at one fine place in this world ! really miss Bosia ! so b3d ma tedafeet o my body got used to the Tempreture of Bjelasnica Mountain ..it was time to take the grand tour and enjoy !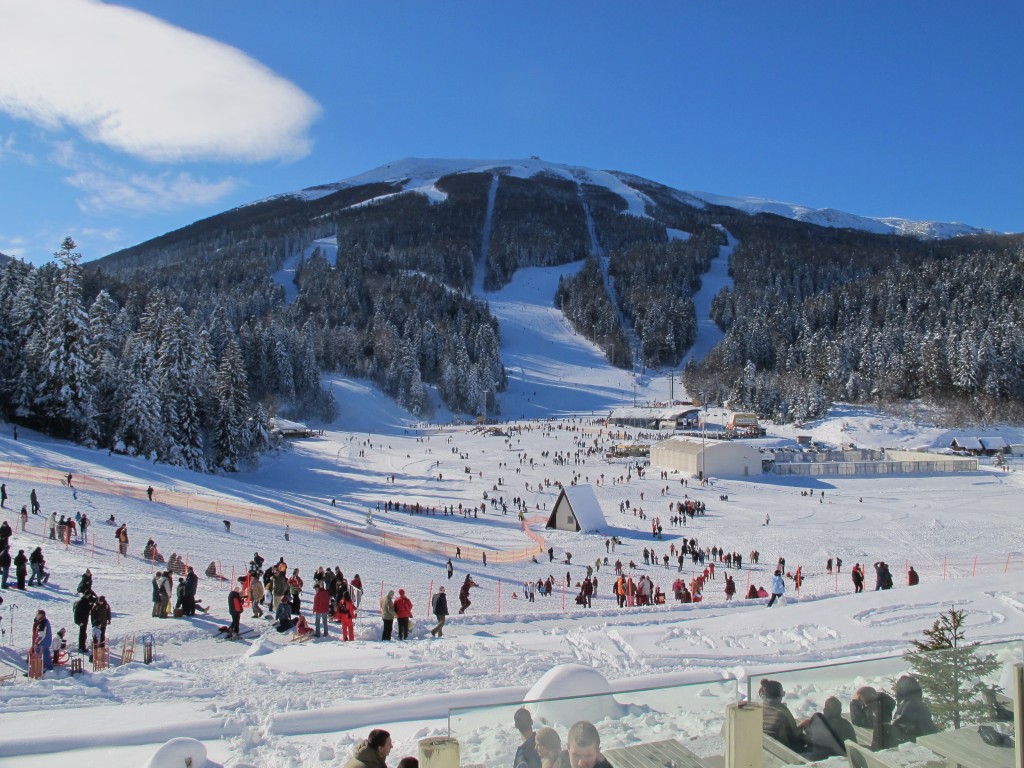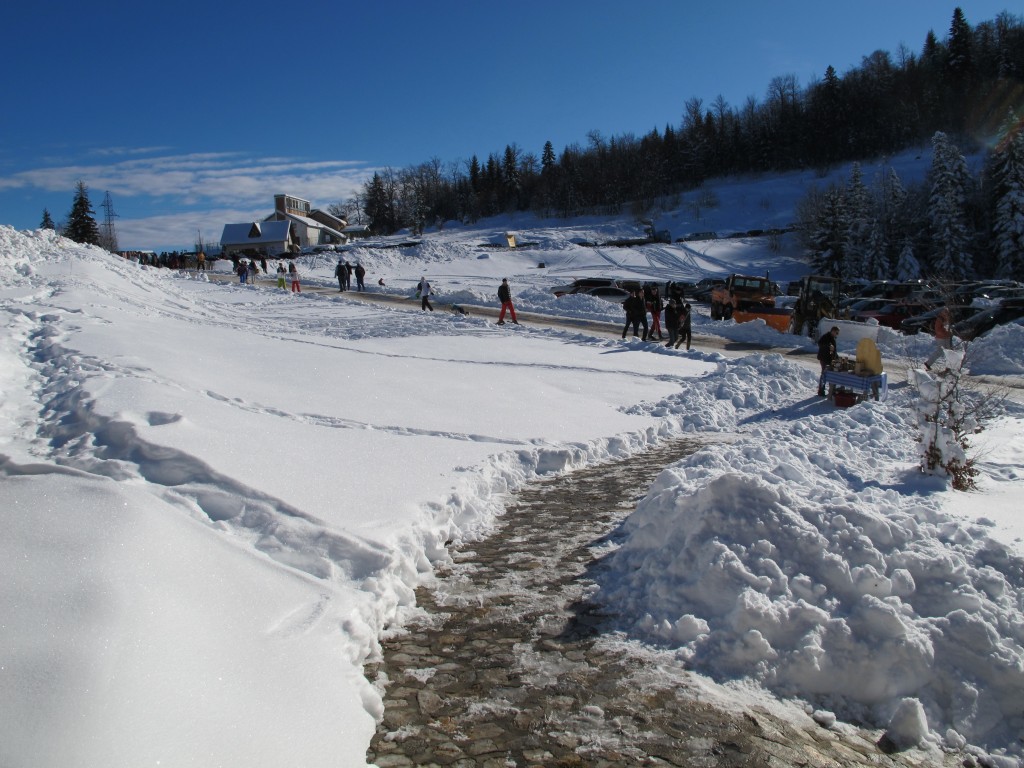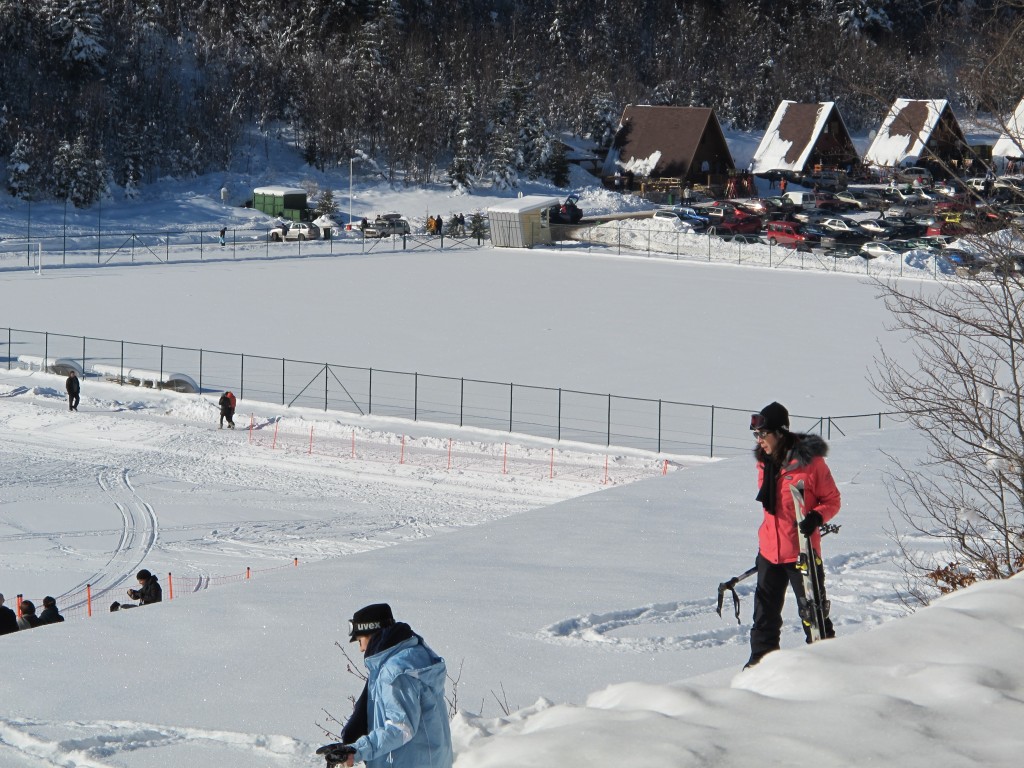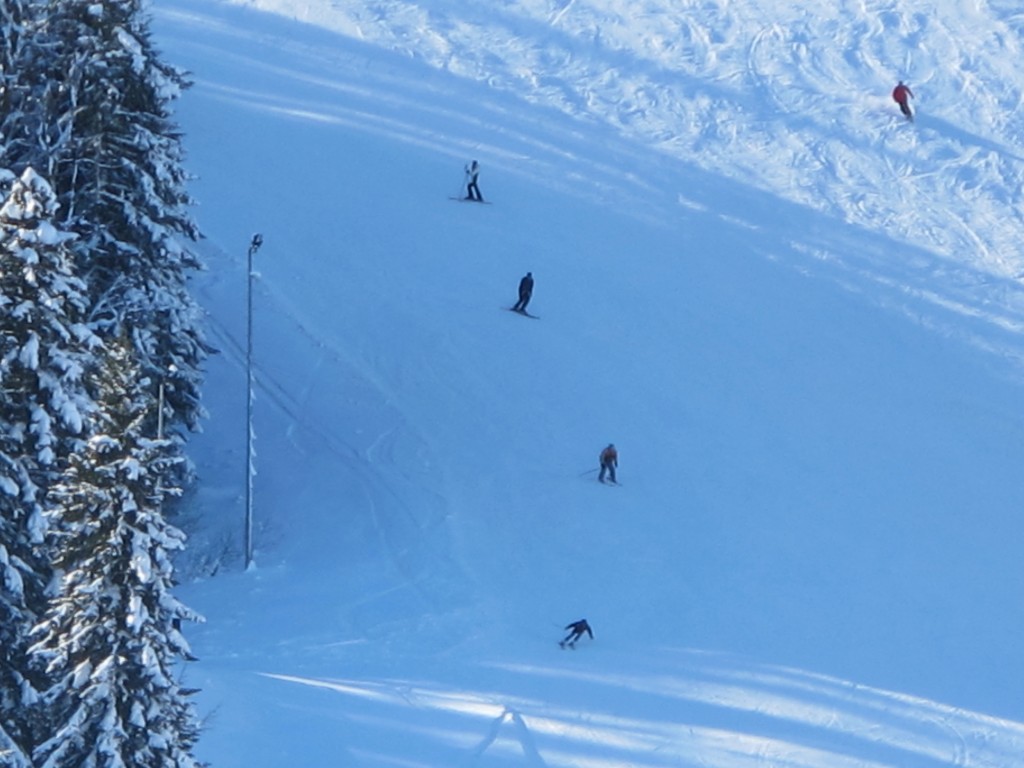 one day Im going to try sking ! I really have to learn how to ski ! shklaa 3jeeeb !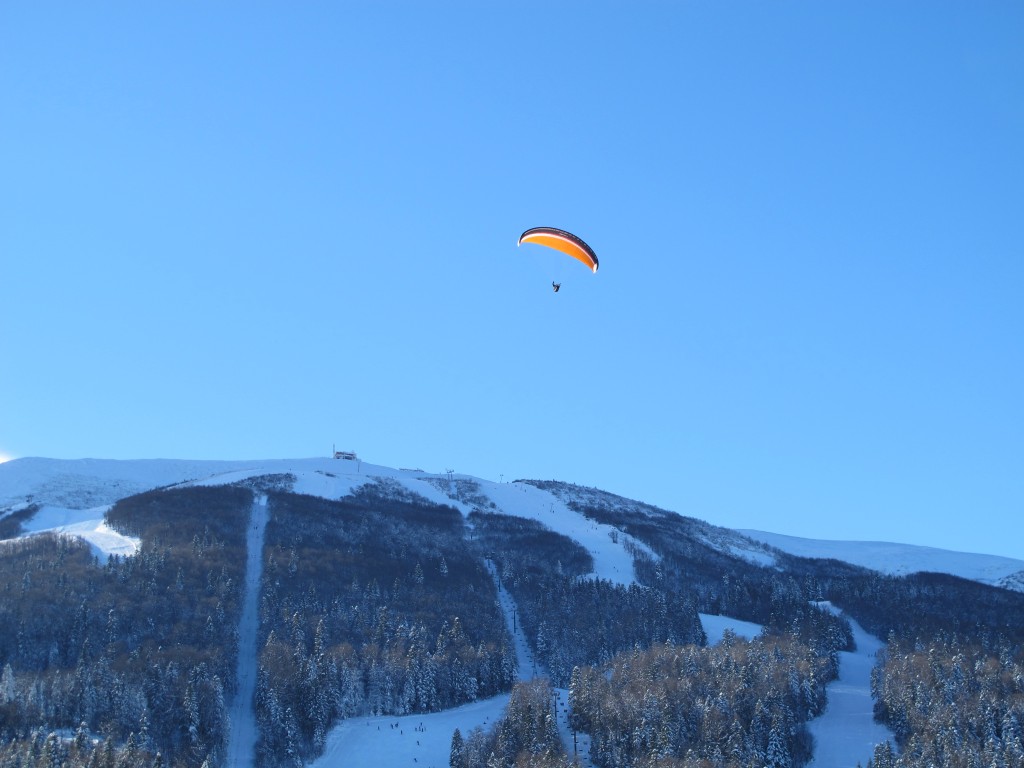 Yes I wanted to be there ! up there ! yaneeeeet bs 6ala3 mako ela for Professionals 🙁 o most7eeel Im having that ride alone 😛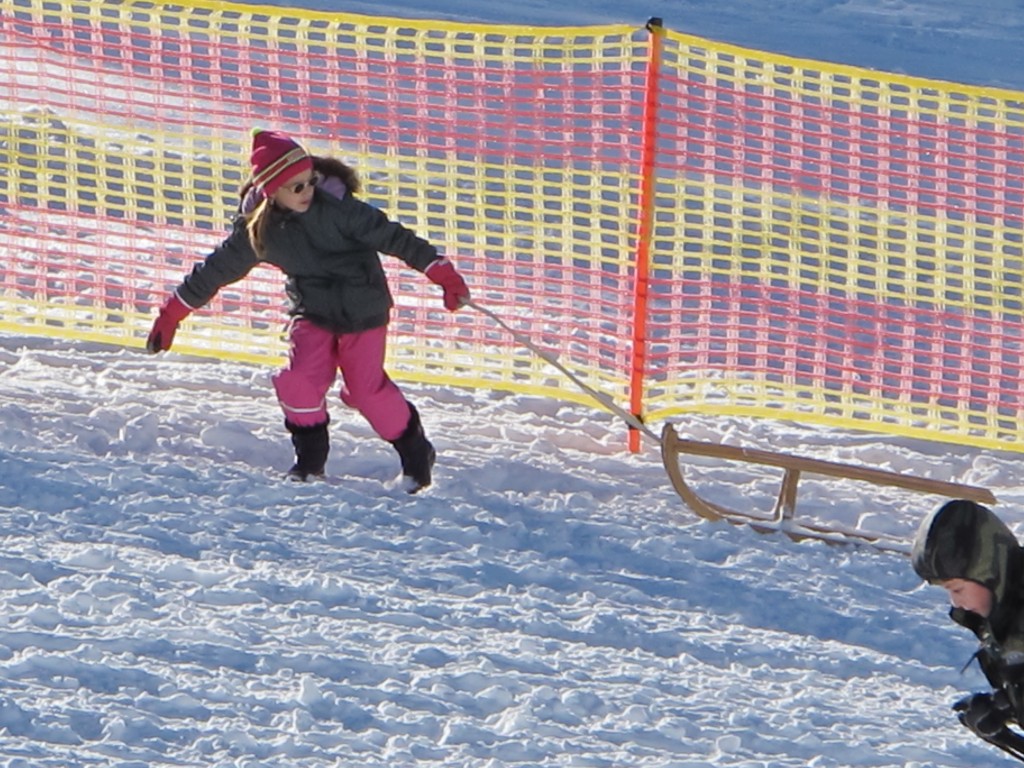 jan t3gbnii elsalfaa min loyat  hl yahaal 😉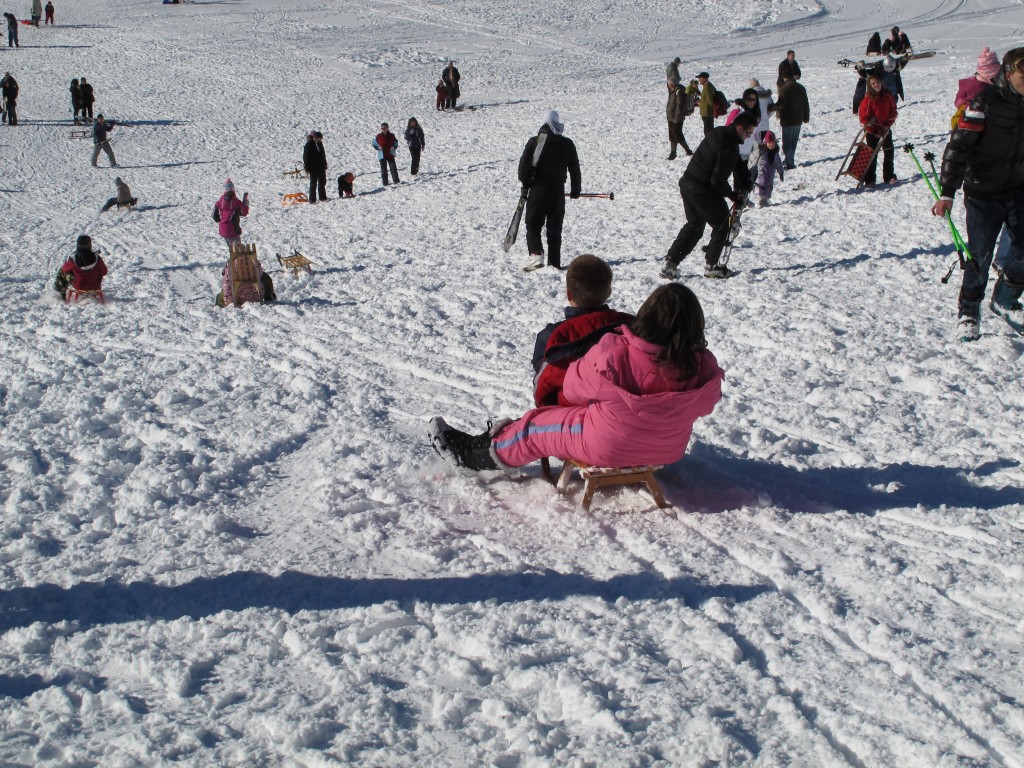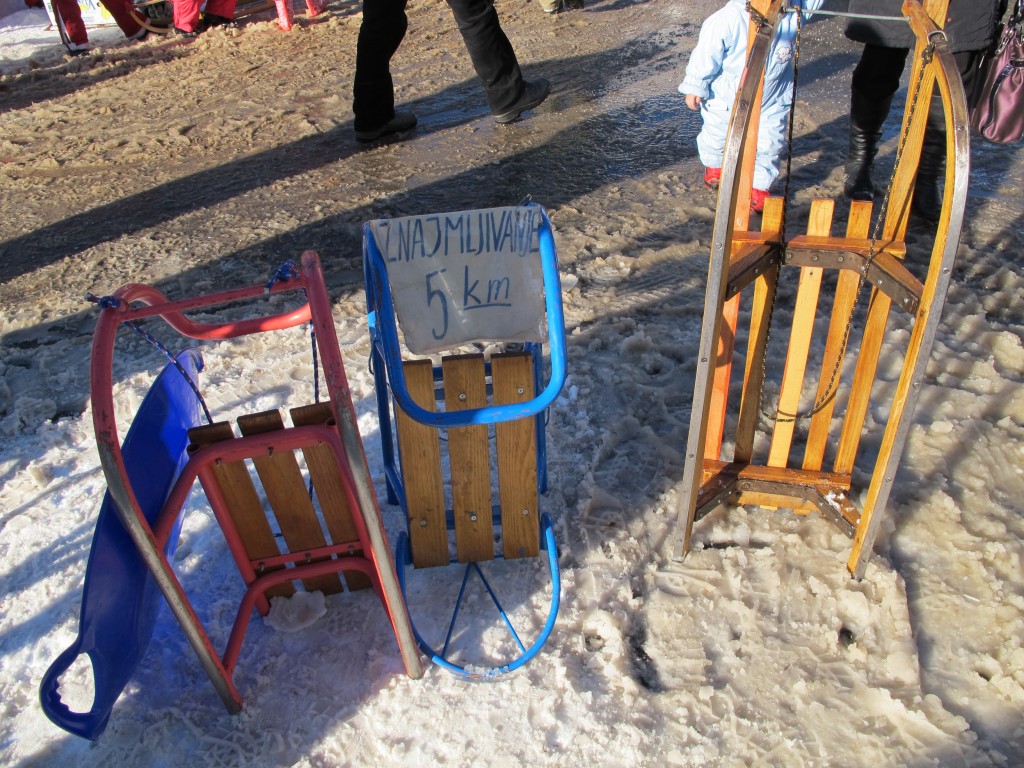 it was time to try something new ! you guys know how I love to coma back home with a new experience ! a new activity at a destination ! So I rent me a snow bob and was ready to slide ! 😀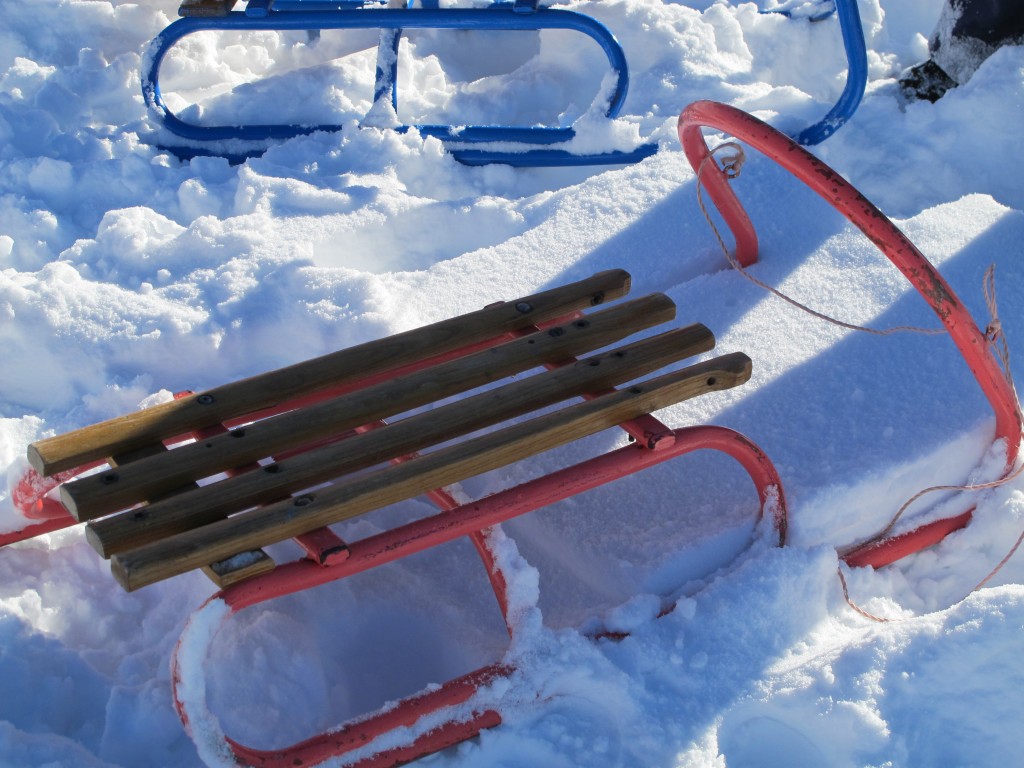 Traaaa my red Bob ! and when I was ready to go ..do you notice something wrong 😛 thaaab thaaab el Ugg tebahthaalt 😛 bs mekhalif I was having fun o ya jabaaal ma yehezek ree7 😛 well yeah eshdrani I wore UGGS for the snow ;/ bad bad choice 😛 anyways the next post about Bjelasnica, you will see that I went shopping and got me a snow boots 😀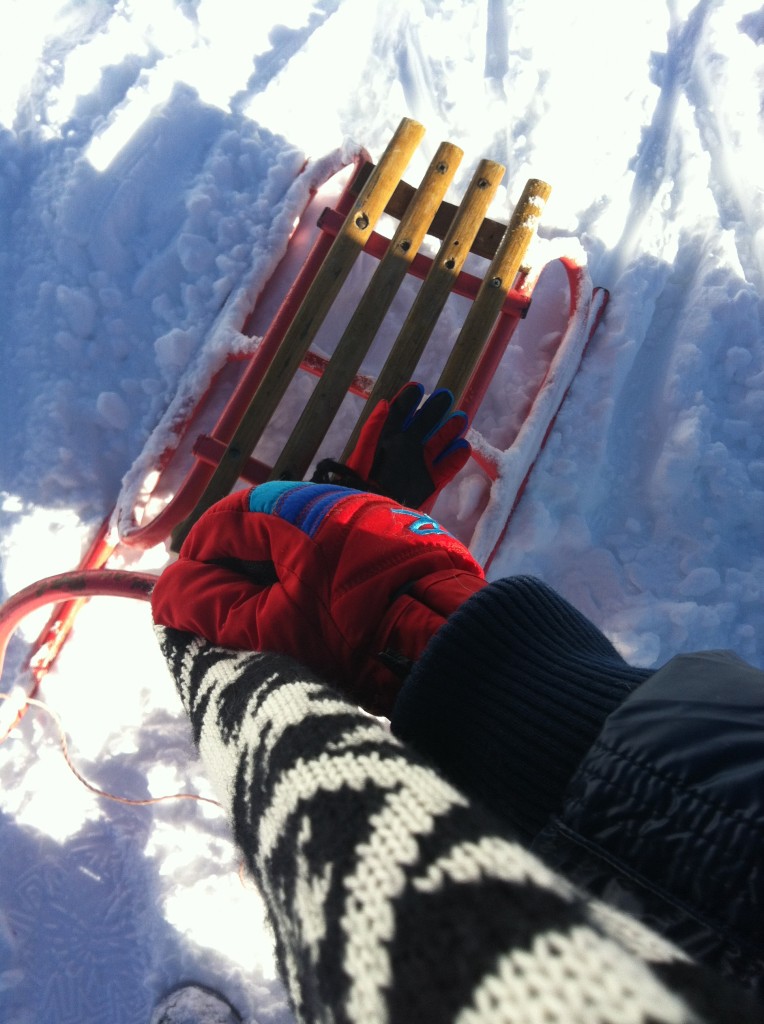 So I went and spent a great time …but allah yaho ta3ab !! el nazla 6b3an etwaamis 😉 bs el9a3daa reday se7baay hl bob o 9e3daay b3deen eb thewaan slide li t7aat 😛 eli fag'aa 7asait ena summer min el 7ar 😛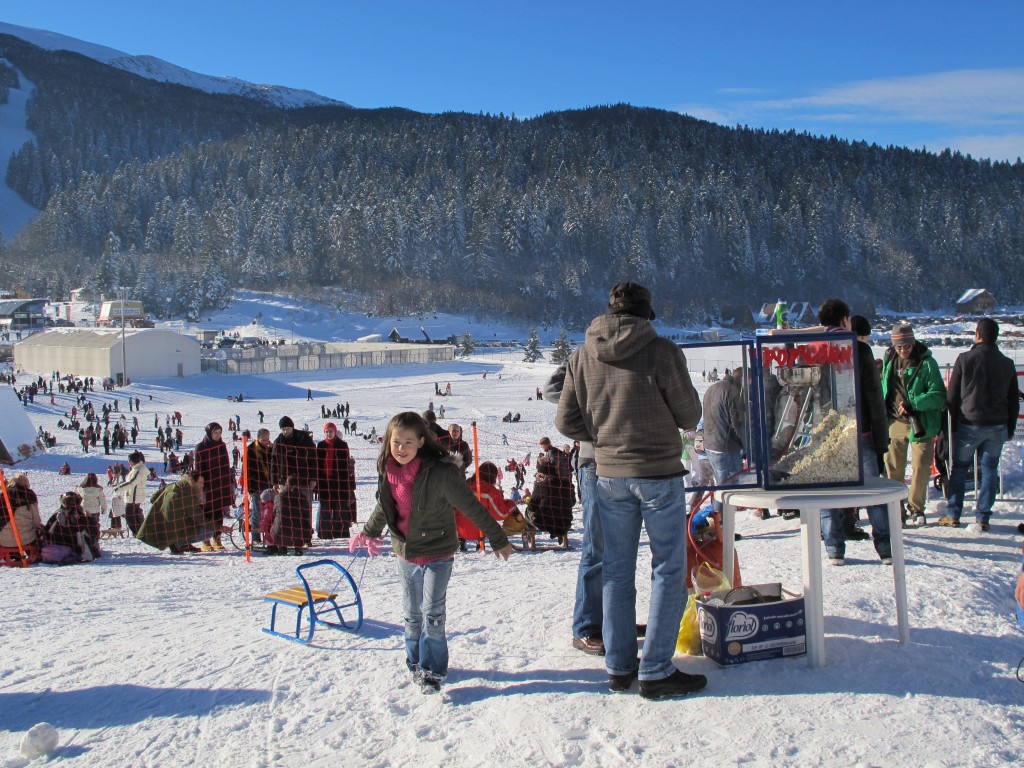 e3gbaatni 7arakaat el popcorn bil snow 😛 but I was too bust sliding mako waqt for snacks 😉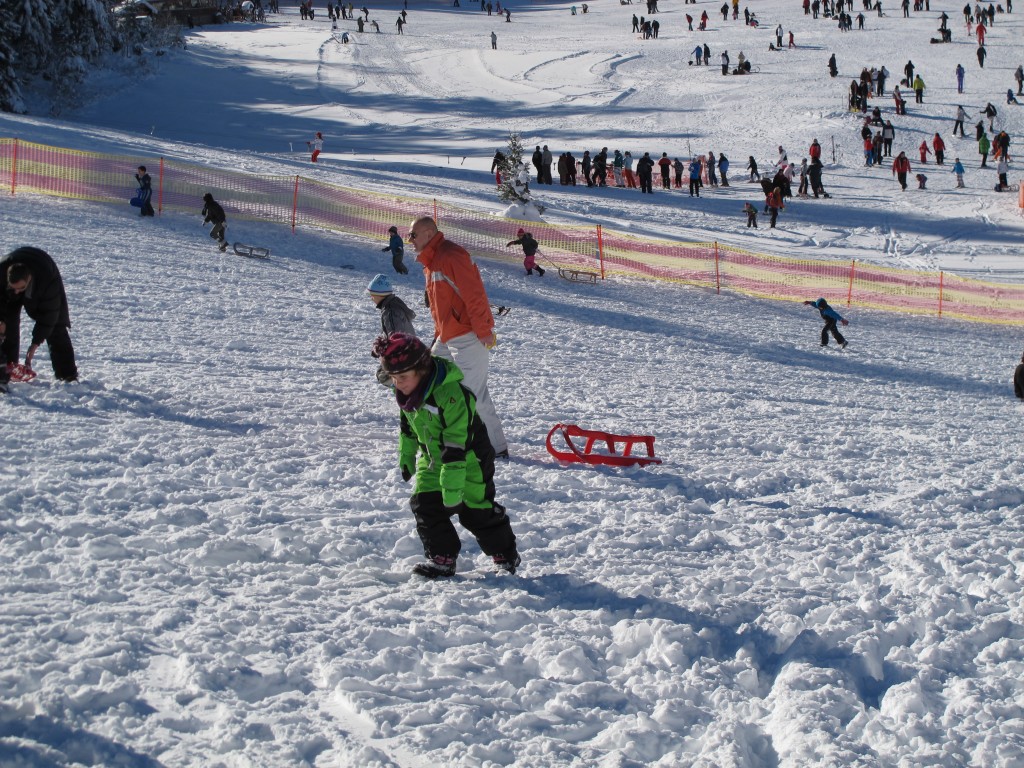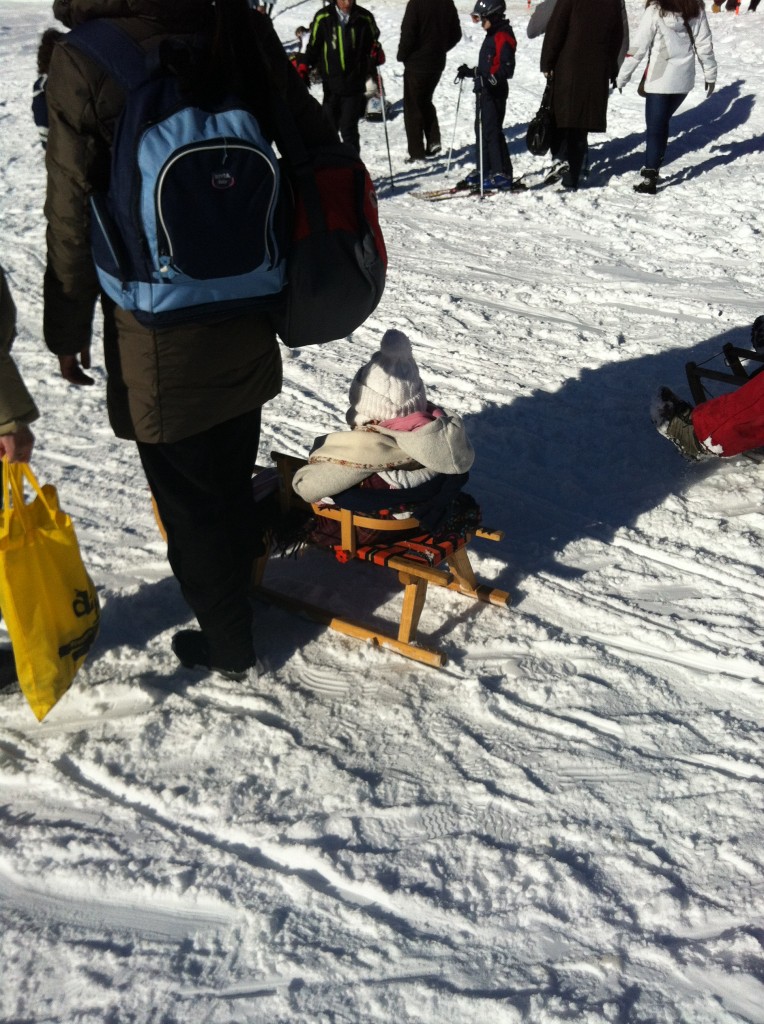 elii yeshawqoon 9ech hl entaf ! mo sej !! little ones are also enjoying the snow ! cute ! o 6b3aan kilhum style bil lebs 😛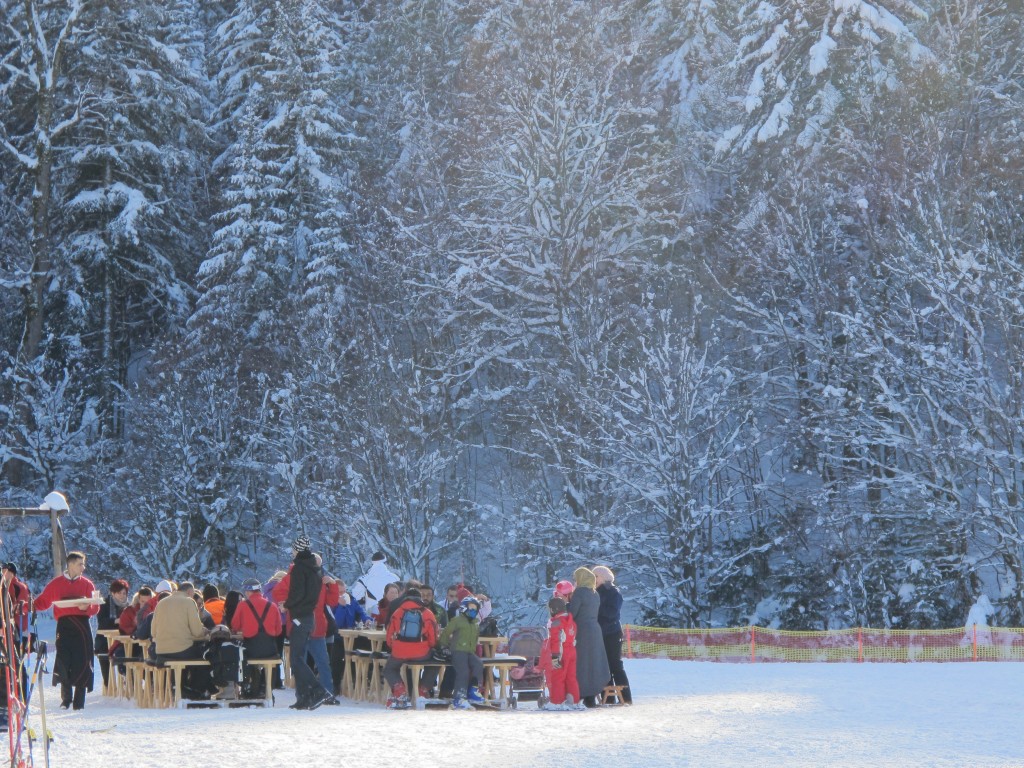 hatha el Cafe el 3jeeeeeeeeeeeeeeeeeb !!! rw3a elq3da mo sej !! I will post about it later in a special post min kthr ma oho eyanin ! wallah eni walaht 3la hl mokaan 🙁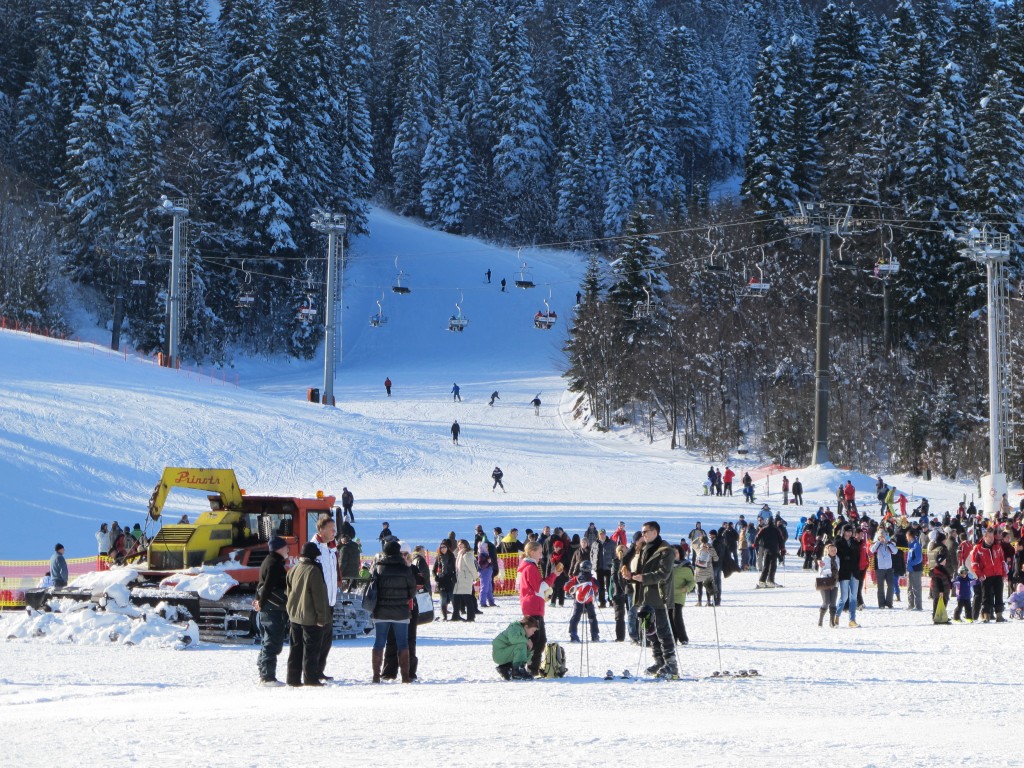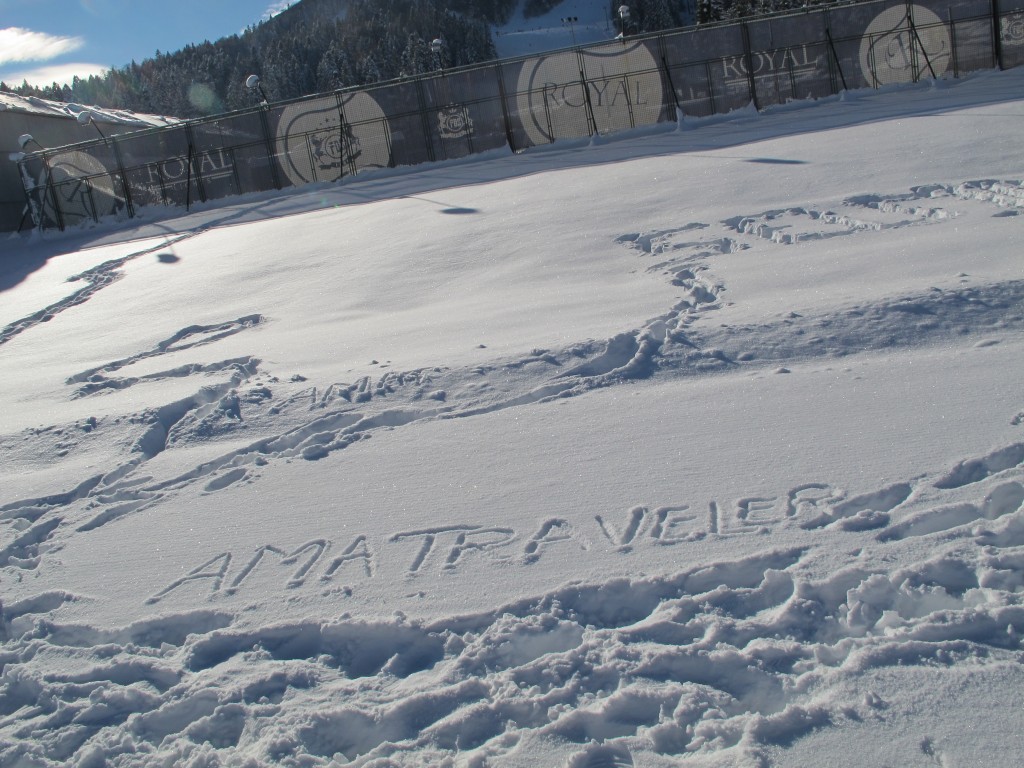 what do you think ? writting on the snow with no gloves 😛 my fingers almost freezed 🙂 I had a Blast that day ! the last time I've been to a snow mountain was back in 2009 in Turkey but there were no activities for some reason ..anyways this place is a must attraction in Bosnia in winter or even summer its a great place for Hikers ! don't miss it 🙂 you think that's all ? well NO more of Bjelasnica is coming up in one more post ! I visited that place twice ! but enjoyede my time differently each time !