We passed by Mostar !! I asked the driver "where are we going !! you just missed the sign that says Mostar !! " he told me we are going to see the famous Vrelo Bune (Buna Spring ) then on the way back we will stop by Mostar 🙂 6b3an teshaqaqt leana bshoof one more thing on that trip 😀 I love those unplanned little things ! when you are all ready to see one place but yo go back to the hote later that day with more that have been seen !  The Road trip to Mostar was amazing !!! I had my camera in my hands all the way sticking my face next to the window hoping I don't miss a scene !! The road to Buna river was almost the same ! after passing by Mostar we drove like for 20 minutes to reach the spring  !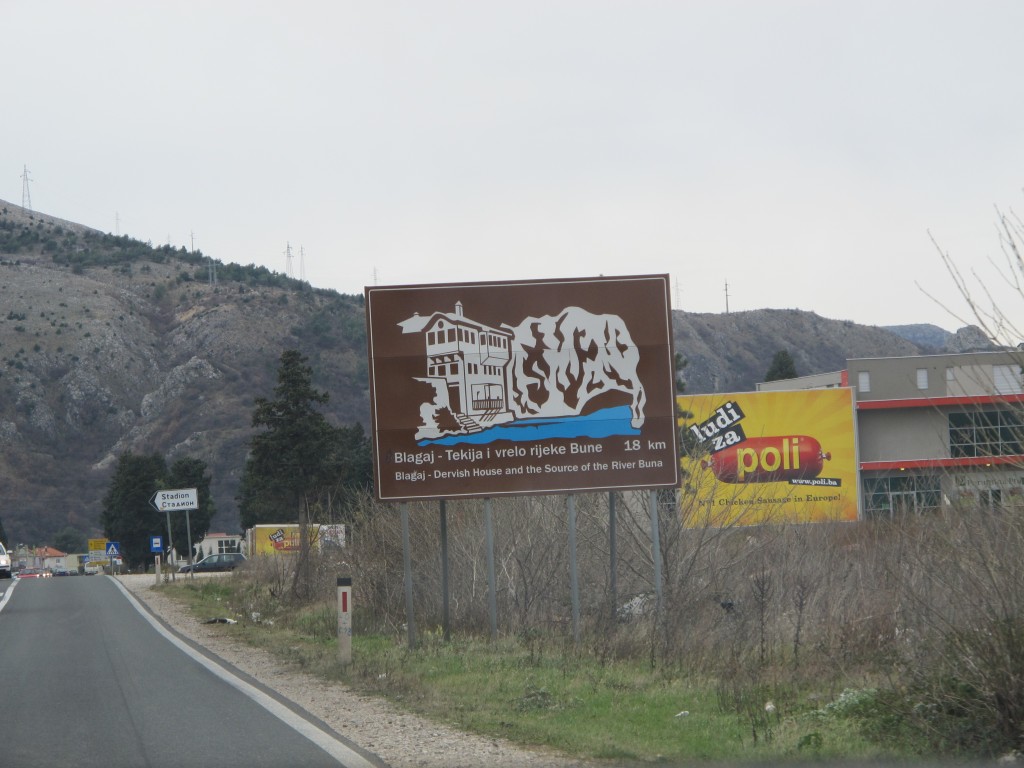 The Buna river spring is colse to a village called Blagaj . Since it wasn't the season by the time I visited Bosnia ( December 2011 ) the place was almost empty and there were some construction going on … My driver told me that they are preparing for summer season ! in summer you won't find a parking for your car ! it gets that crowded !  The Buna is a short river in Bosnia and it is a left bank tributary of the Neretva river the one that can be seen in Mostar !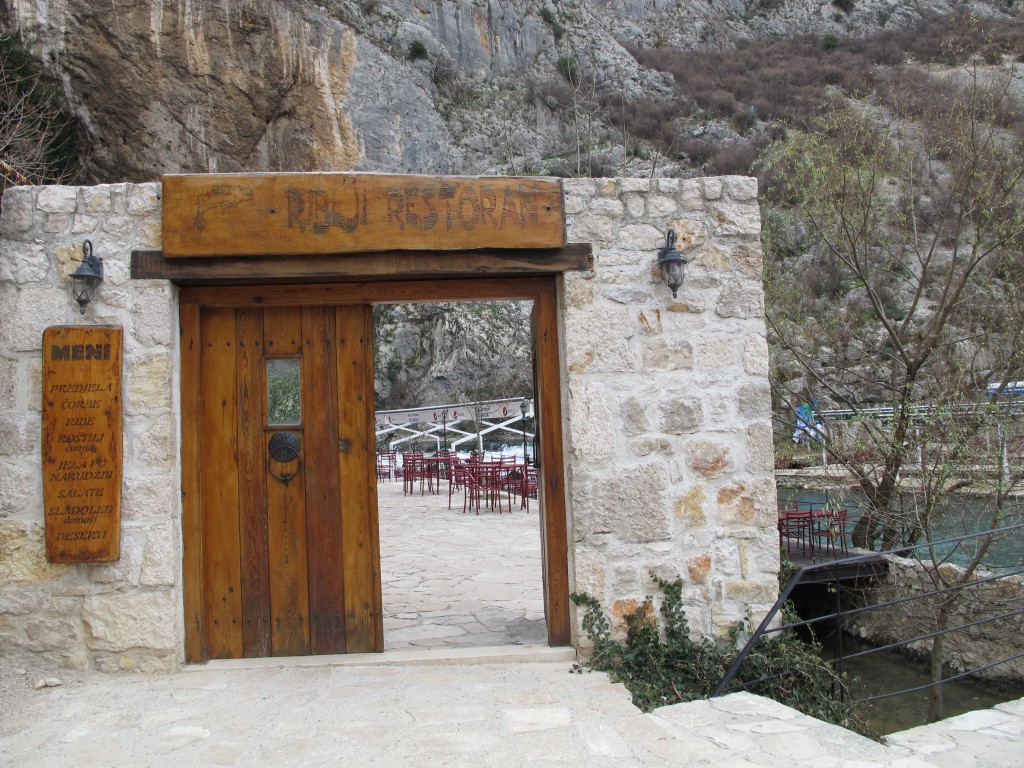 Nothing would be more interesting than wandering a new place ! mako a7ad abad ! elmokaan kan khalii ! bs 3omal yeshtghloon o 6b3an moot bard !! I have seen some buildings Historical ones actually . Some  illustrates the evolution of the "Ottoman Bosnian" house .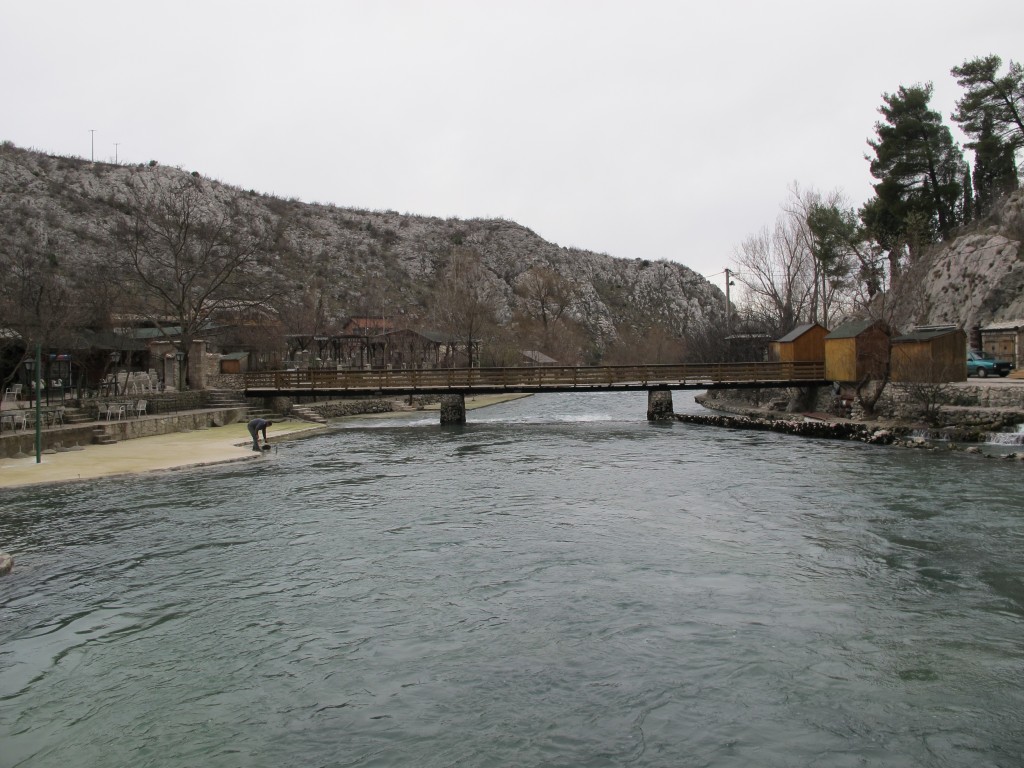 If you're going to visit Bosnia in the summer ! you should at Vrelo Bune to your must see attractions 🙂 well that was a short post !! coming up next the Hyper Market of Sarajevo 😉