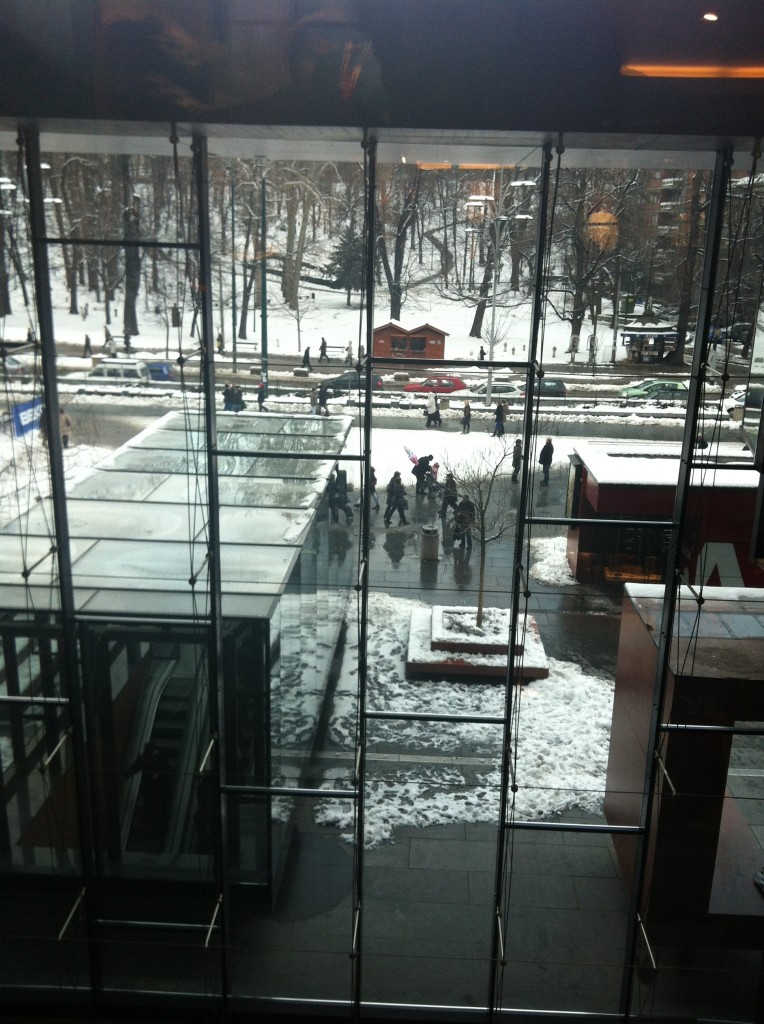 while shopping at BBI Mall in Sarajevo …that view got my attention !! how many times do I shop in such places ! with a whole cold freezing snowy city outside ! yeah not often 😛 yeshaweq elthaalg ! kithr ma knt ajaablah still jna qa3da ashoof el li awal marrah !!
It was nice to stop at some of Sarajevo Malls during my visit to Bosnia & Herzegovine Last December 2011. The Malls are pretty Small but yet much crowded ! if you consider the season itself, People were shopping for Christmas and new years and also for Skiing 🙂   
 1- BBI Centar  : its a small mall but it has many fashion stores and food court , it is nice if you make time to stop by that Mall …. let me show you around the place and some of the things that I bought from BBI mall … you know it was weird that taking photos was not allowed in that mall !!! and I had to respect that  😛 but I took some in the stores 🙂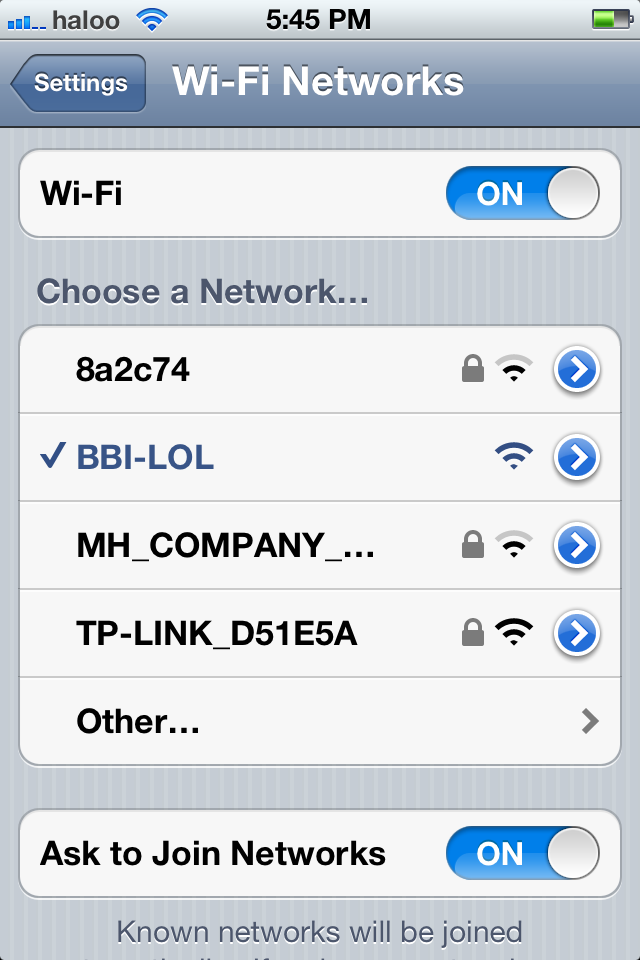 Free wireless with a wonderful LOL at BBI Mall   😀
 I got this pretty shoes from BBI mall and its made in Croatia 🙂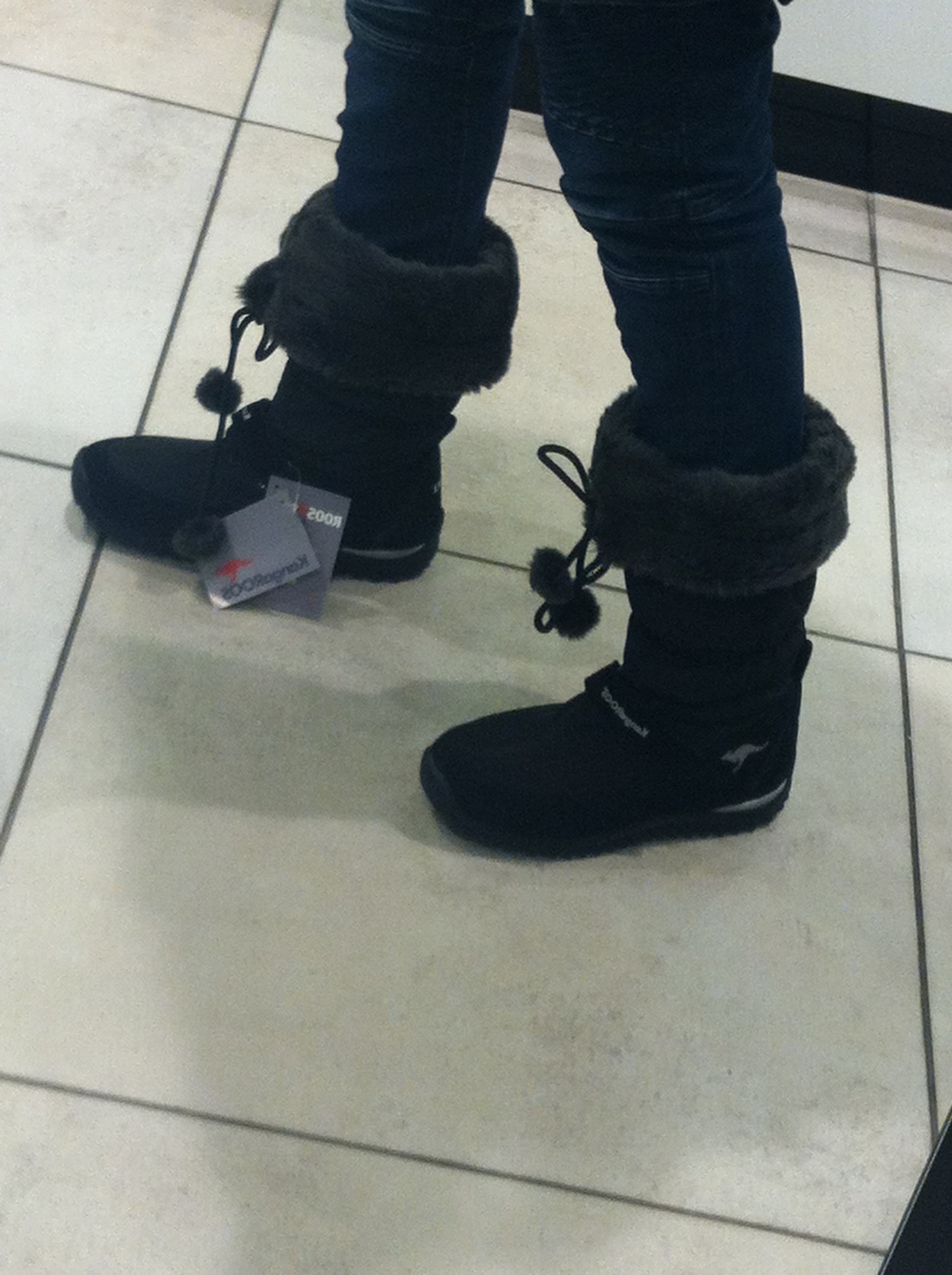 and I bought this snow boots too ! since I went there wearing my UGG 😛 I needed a snow boots for the snow mountain and also for walking in the snowy city 🙂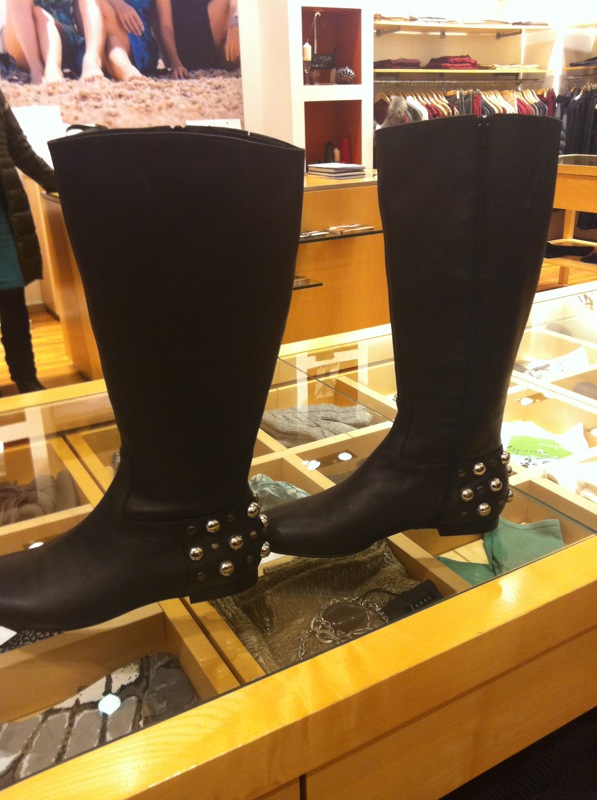 I wanted this boot so bad but it was sold out 🙁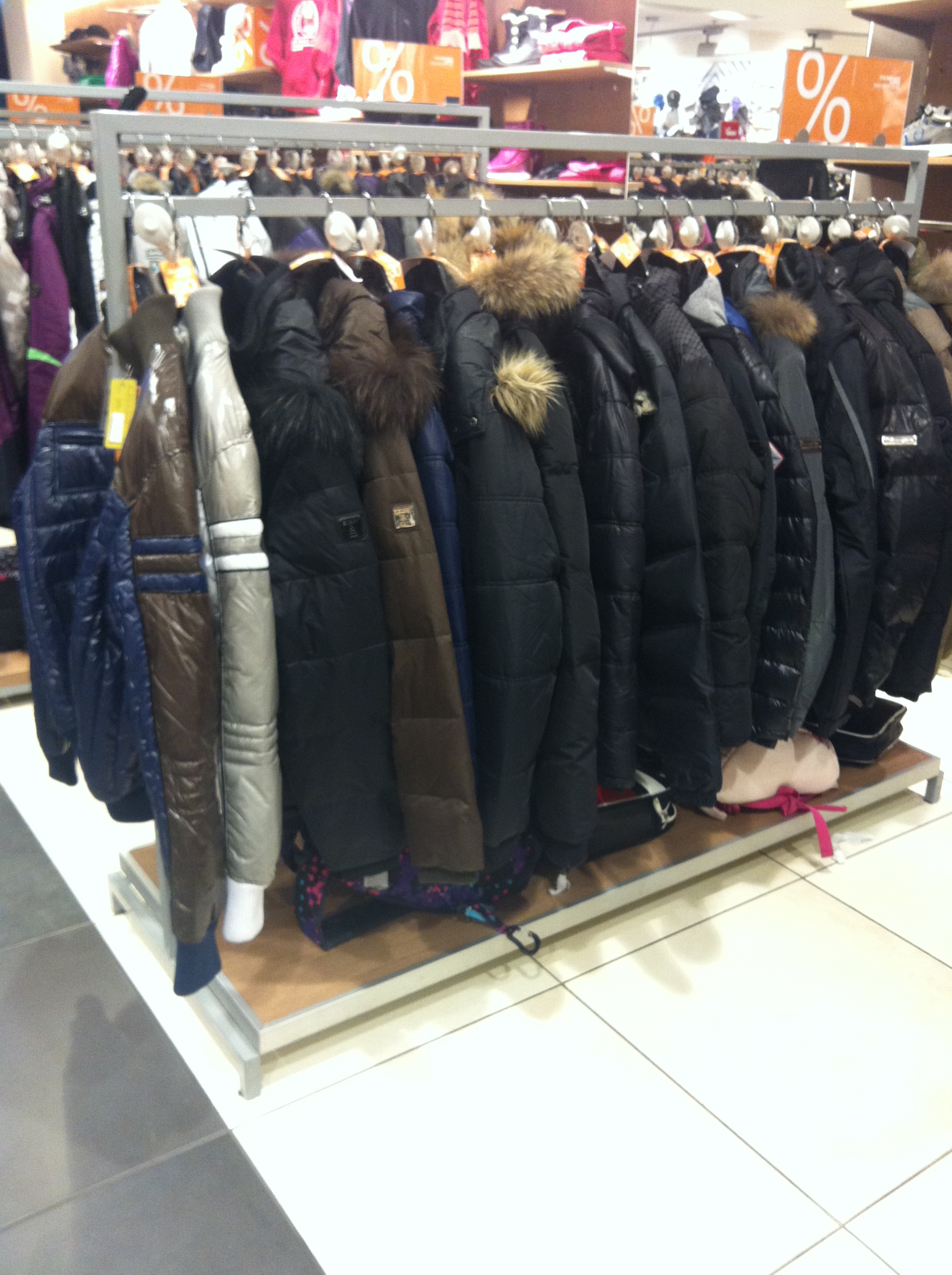 9ech hl kootat fi mokaanha el9aa7 😛 barrah moot barrd eshaweq ena elwa7ed yeshtirii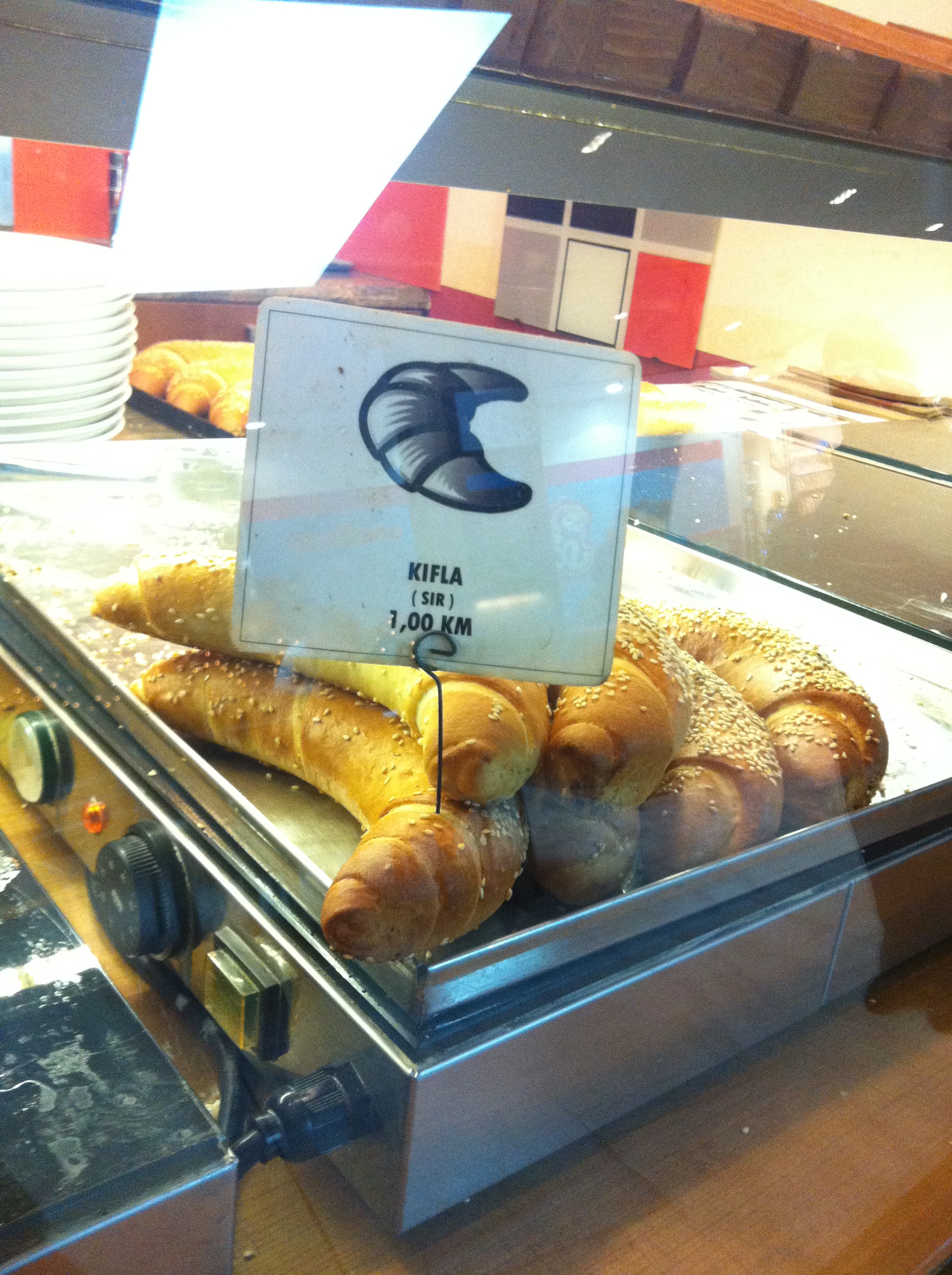 this was a nice Bakery ! up in the food court ..I got the chance to taste something famous in the Bosnian Cuisine mthl f6eeraa….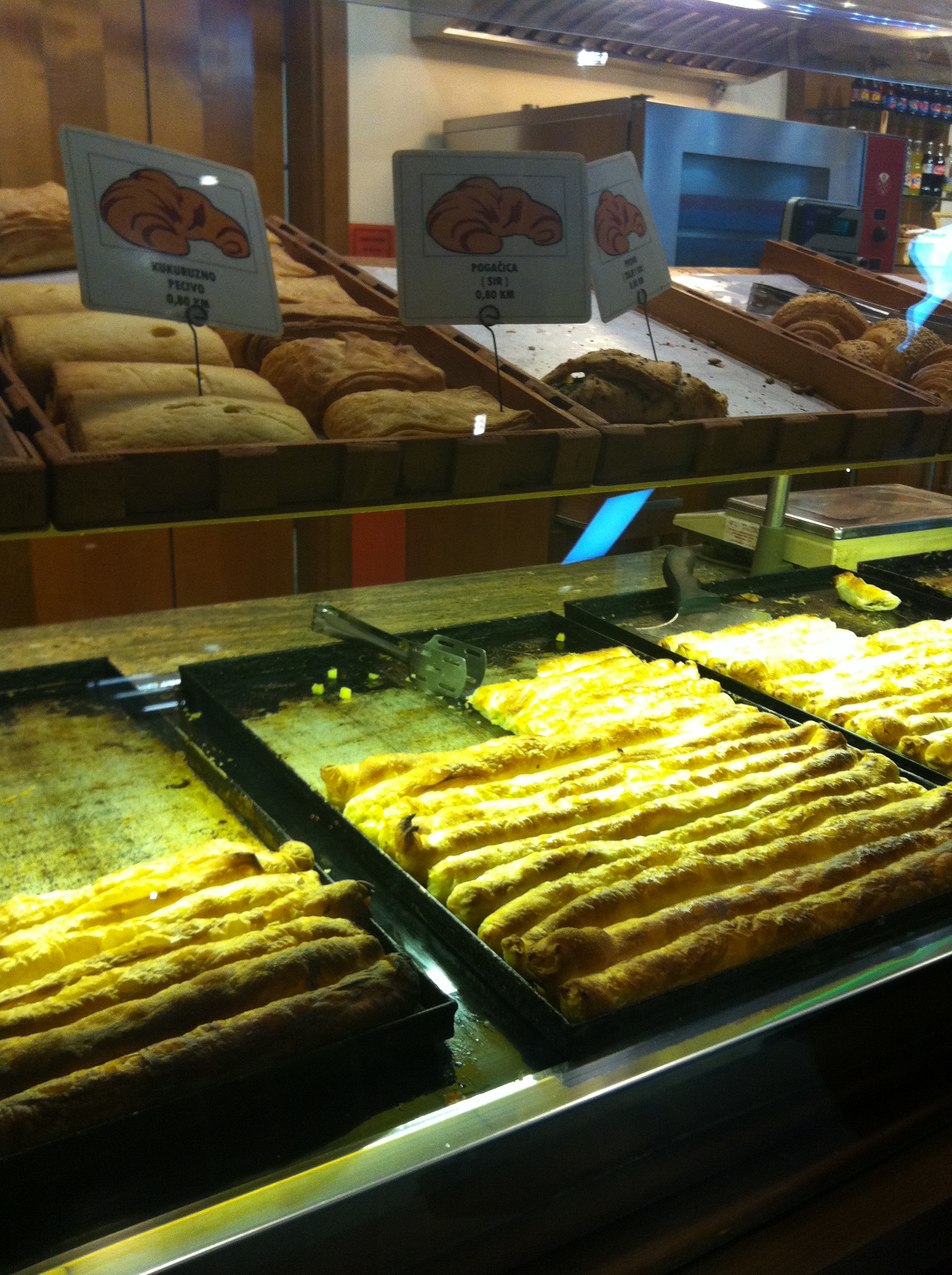 The Long rolls ! I had 2 of those 😛 3jeeeeebaaaa ! its called Kol böreği 'arm börek'  which is  prepared in long rolls, either rounded or lined, and filled with either minced meat, feta cheese, spinach or potato and baked at a low temperature…mine was with cheese 🙂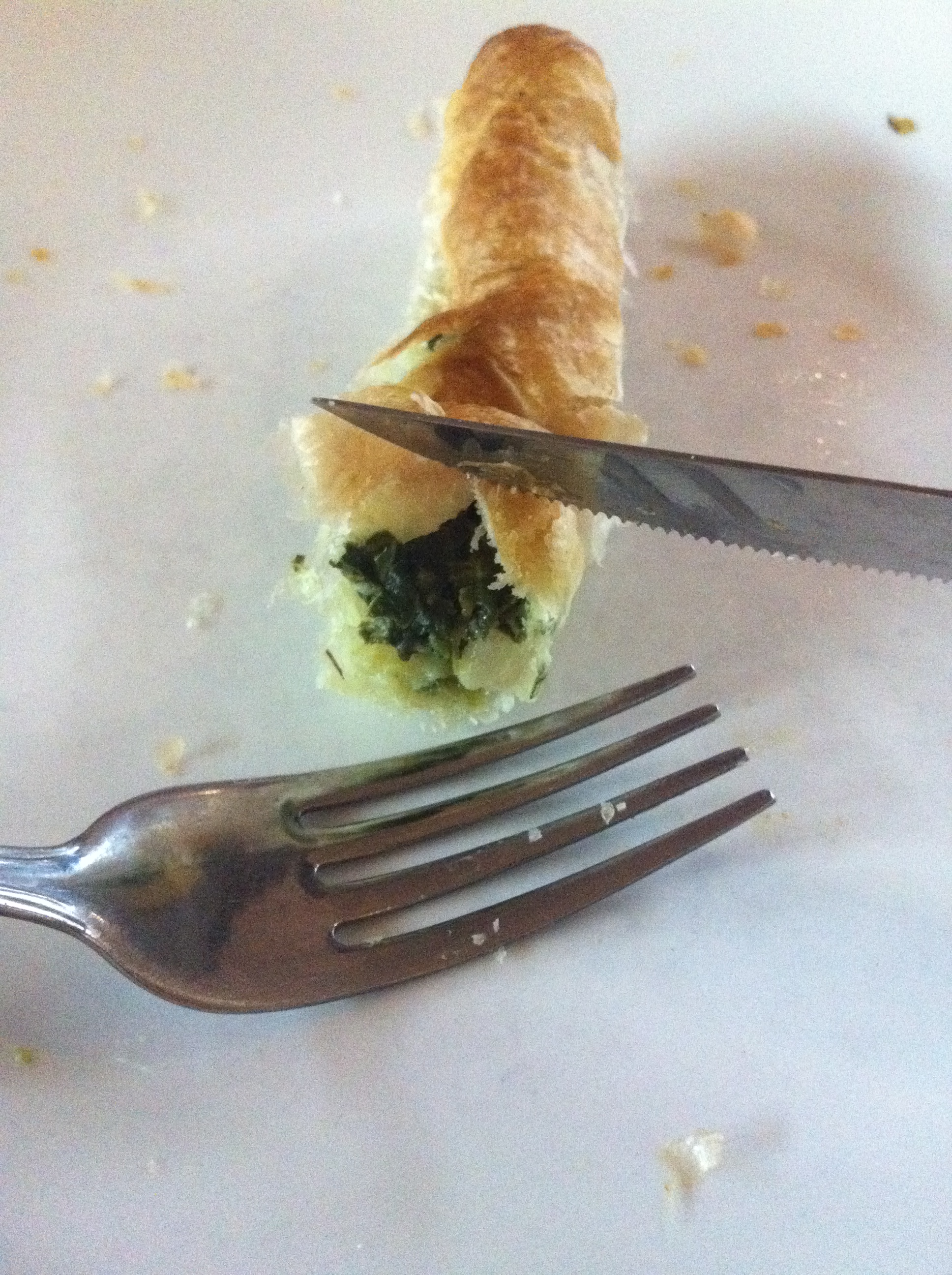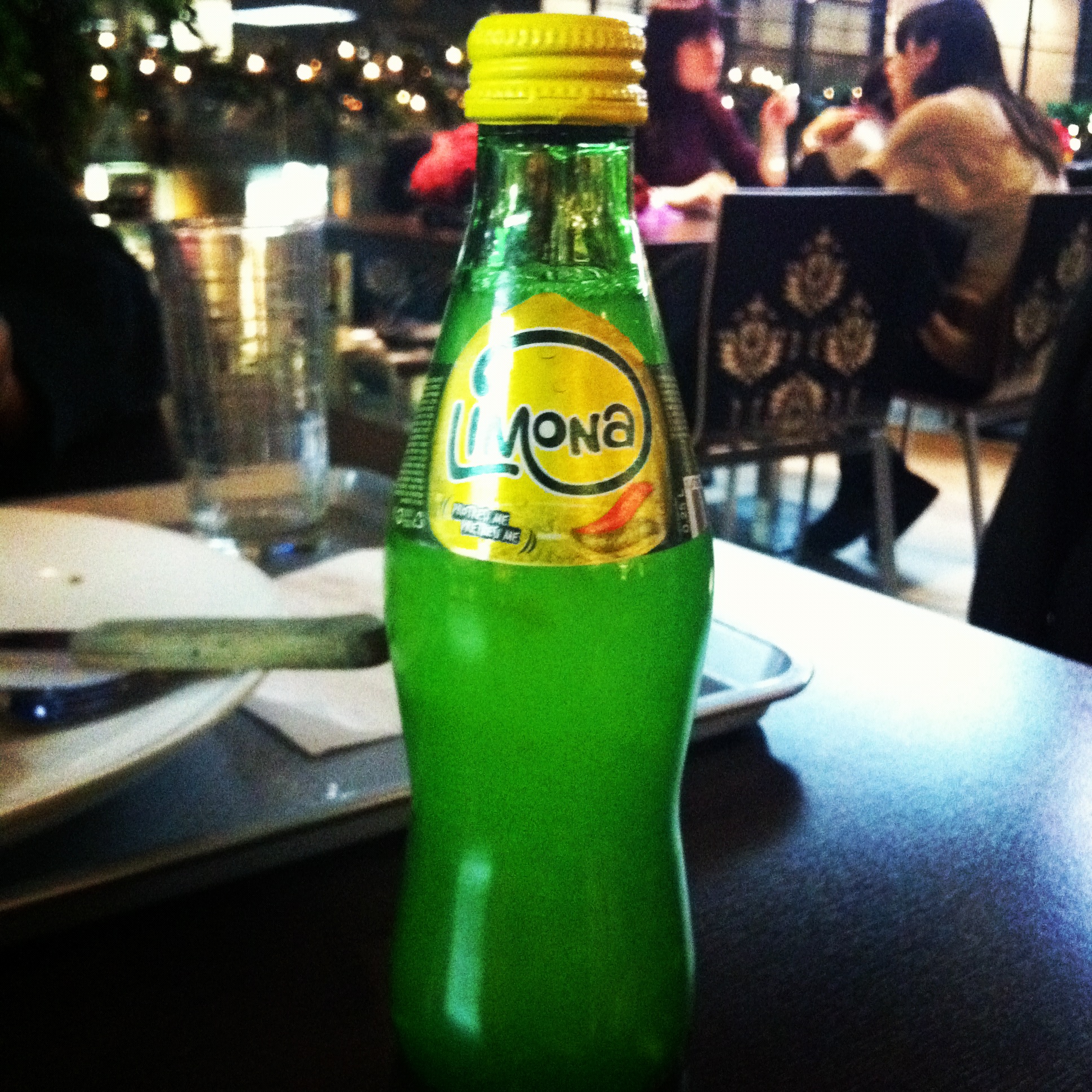 and having a Limona on the side 🙂 3ajebni el esm waaayed 🙂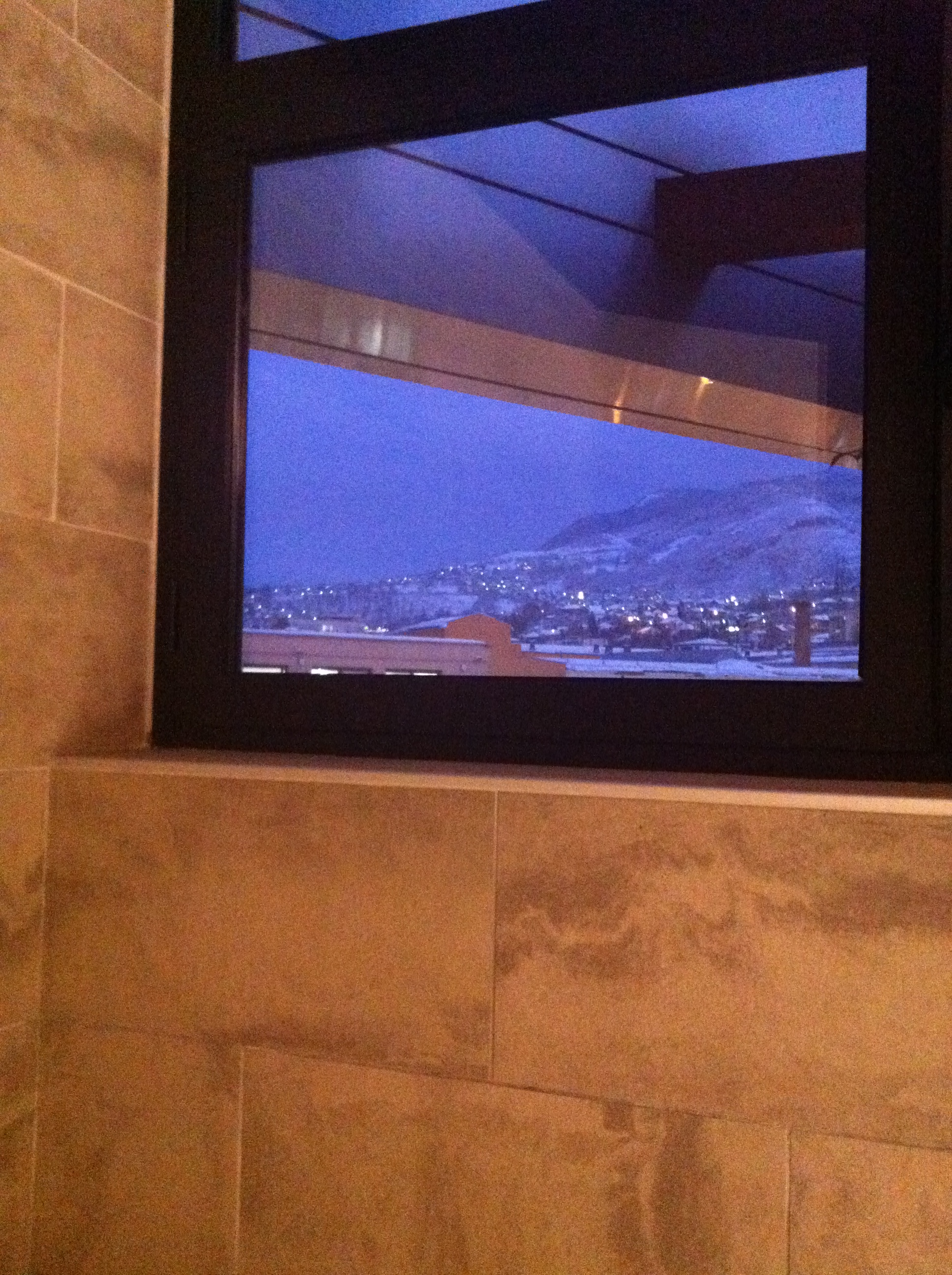 that's just the view from the ladies room !!! mo eyanin !!! awal mrah ashoof view jithi min tkremoon el 7mam 😛 
2- Alta Mall : that mall is smaller than BBI but it has a big super Market ! unfortunately I didn't have time to take a tour at it but hopefully next time … if you have time to go by this mall it would be wonderful but if you didn't …don't worry you will not be missing much 🙂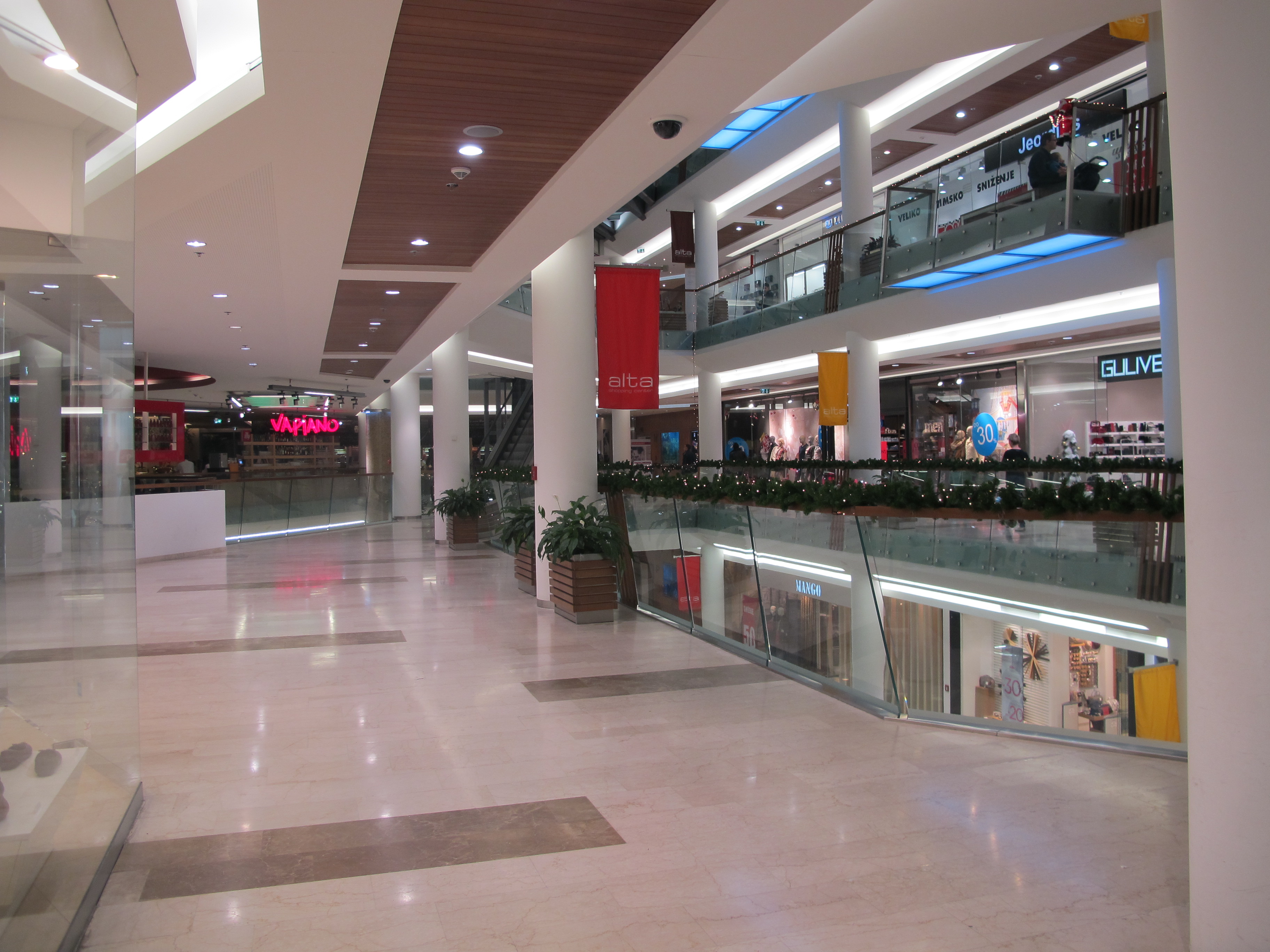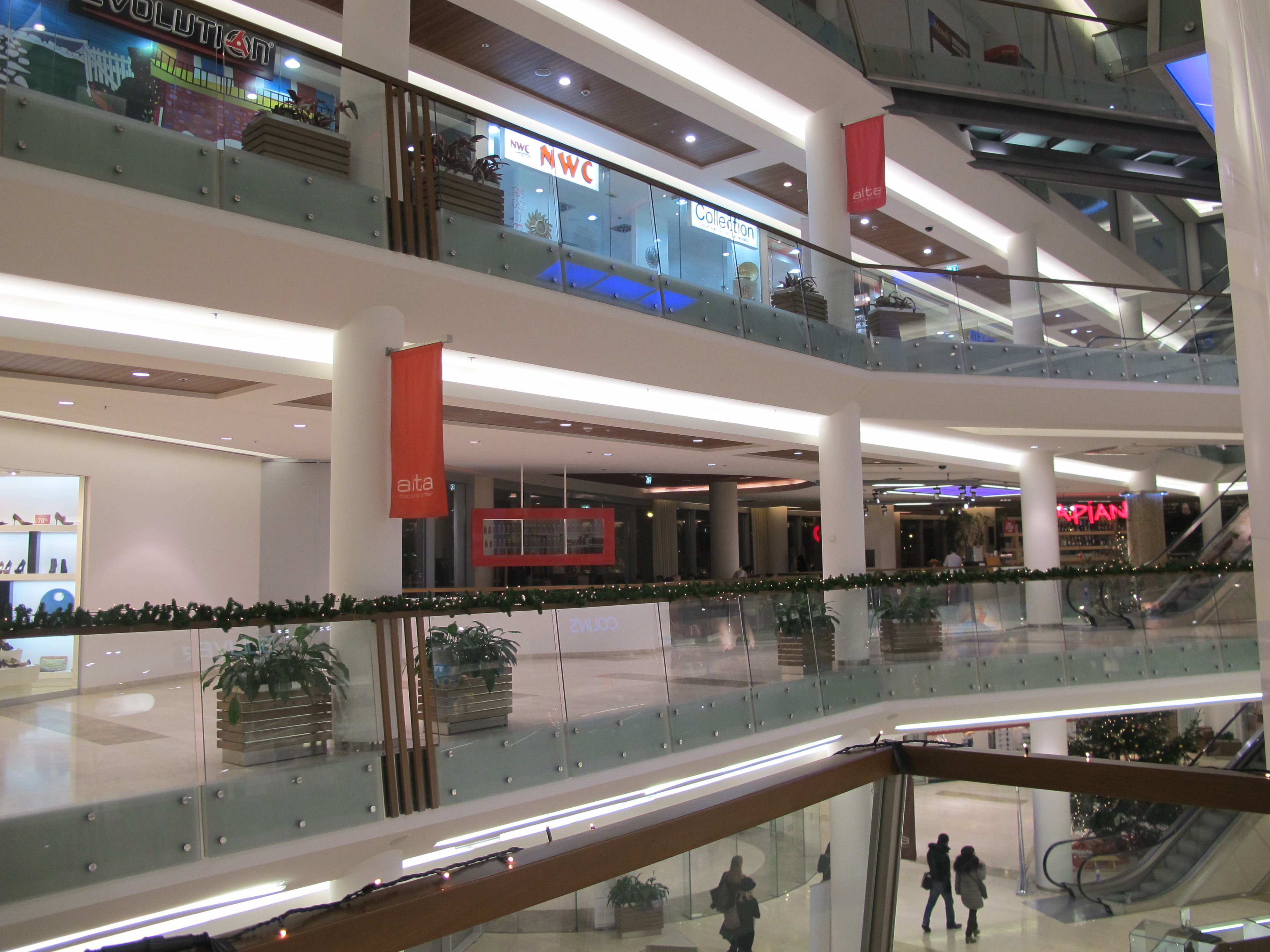 Now that was all for the malls …two best mall in Sasrajevo the capital of Bosnia 🙂 coming up next how about of more snow ?? you're gonna love what's coming up 😉