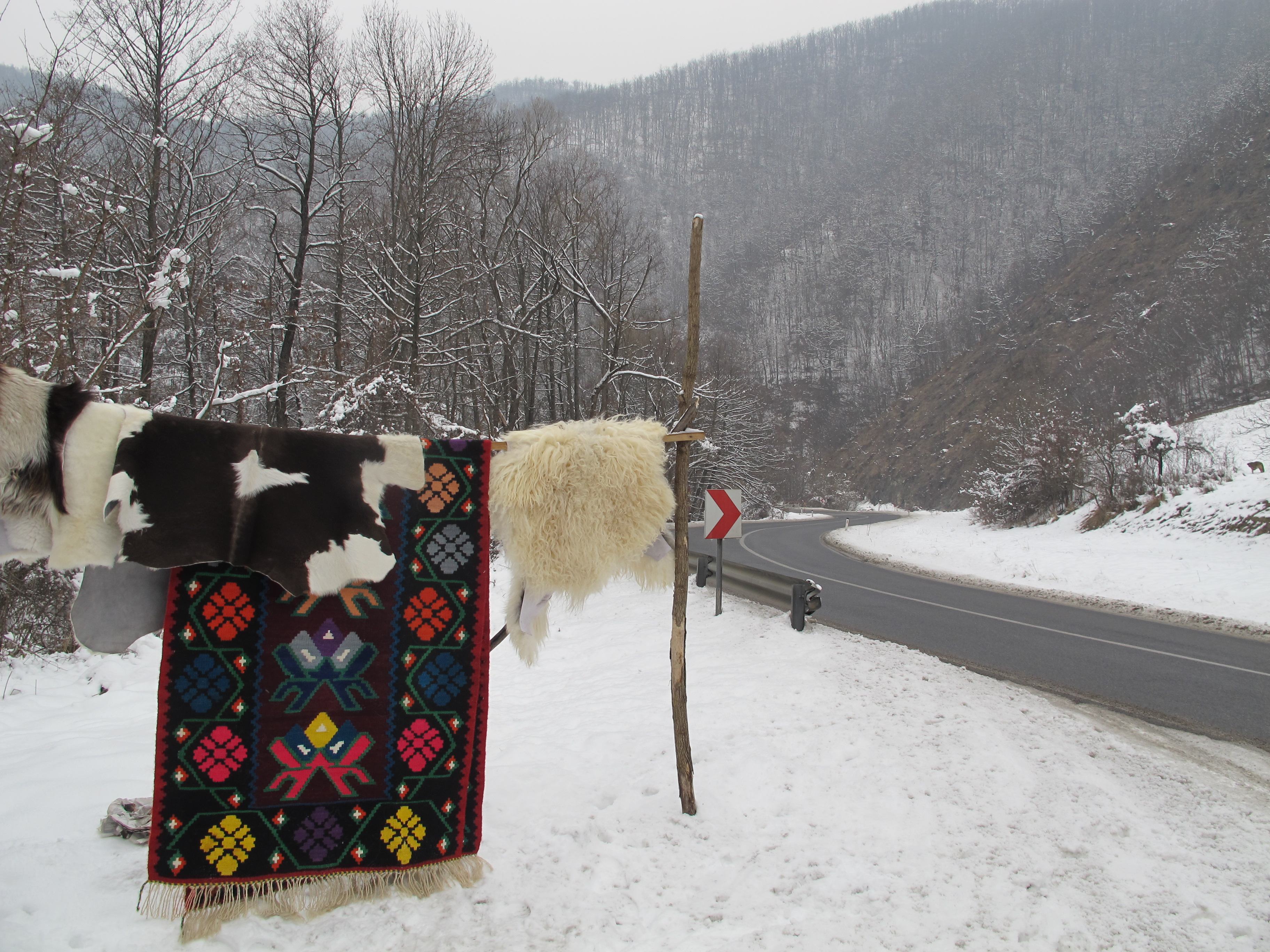 Road trips always bring you surprises right ! either good or bad …but at the end you will find yourself back home with a new experience either a lesson or just a new beautiful thought about that place that will always  there in your mind and will bring you that big smile when you start telling people around you about that trip 🙂 I was lucky that I had to take some roadtrips during my trip to Bosnia and Herzegovina …althought they weren't long ones but yet much enjoyed 🙂
I Believe that roads have secrets ….have hidden stories …have alot to say once you go with an open mind and a free soul ! not everyone can see the beauty of the roads or even feel it 😉 if you do you're Lucky 😉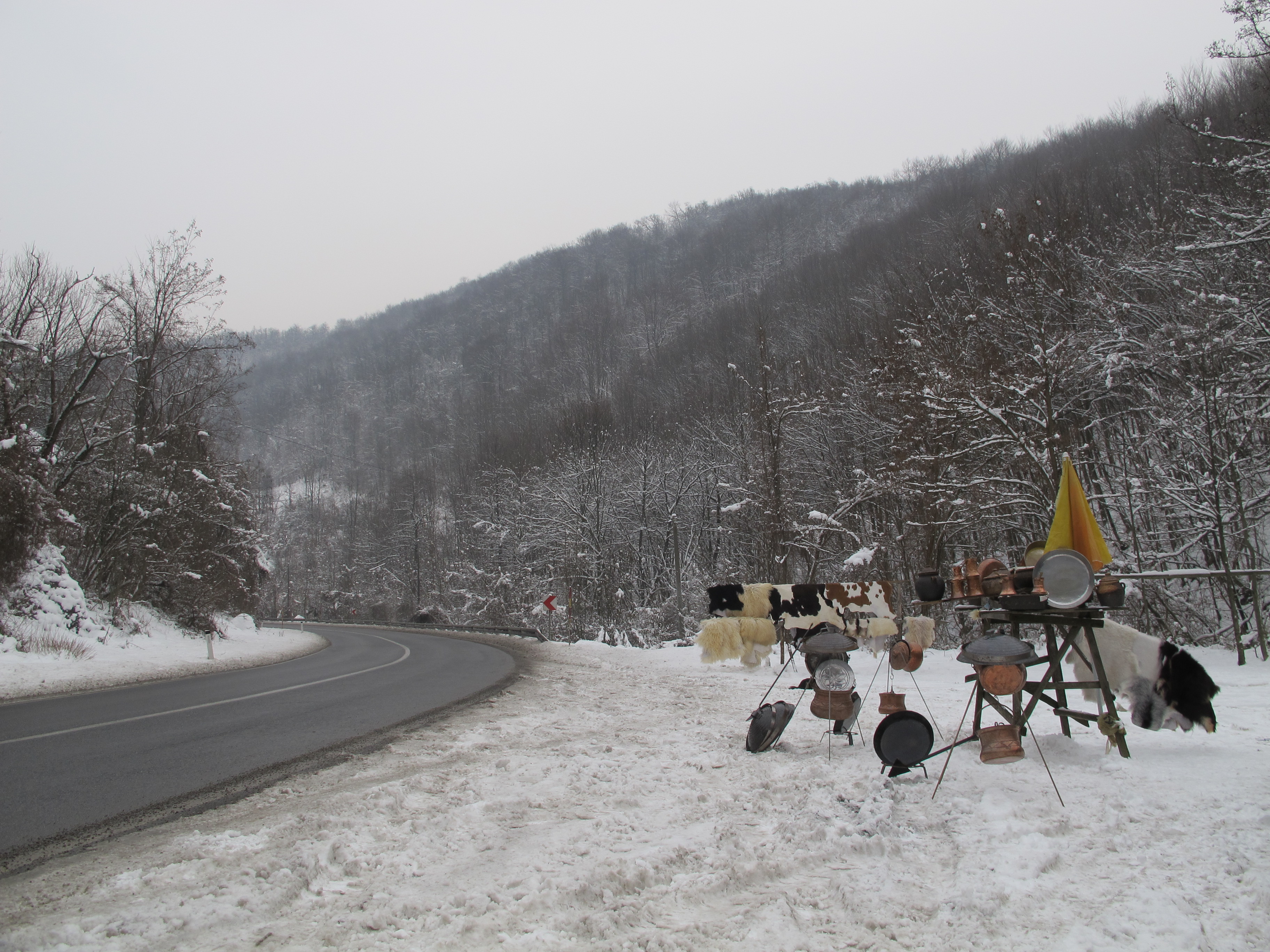 From Sarajevo the road trip started to somewhere up in the mountains …our driver invited us to spend some time at his own Mountain Chalet ! 6b3an anam eshawaya o ared anqez fag'aa khayfa shay bil6reej faatni 😛 el camera b7ethnii 🙂 and traaaa !!!!! that's what I noticed on the road    … me : " Mhamet !!! ( the driver ) Please stop ! shnoo hathaa alaaaaaaaah then my big smile on my face 😛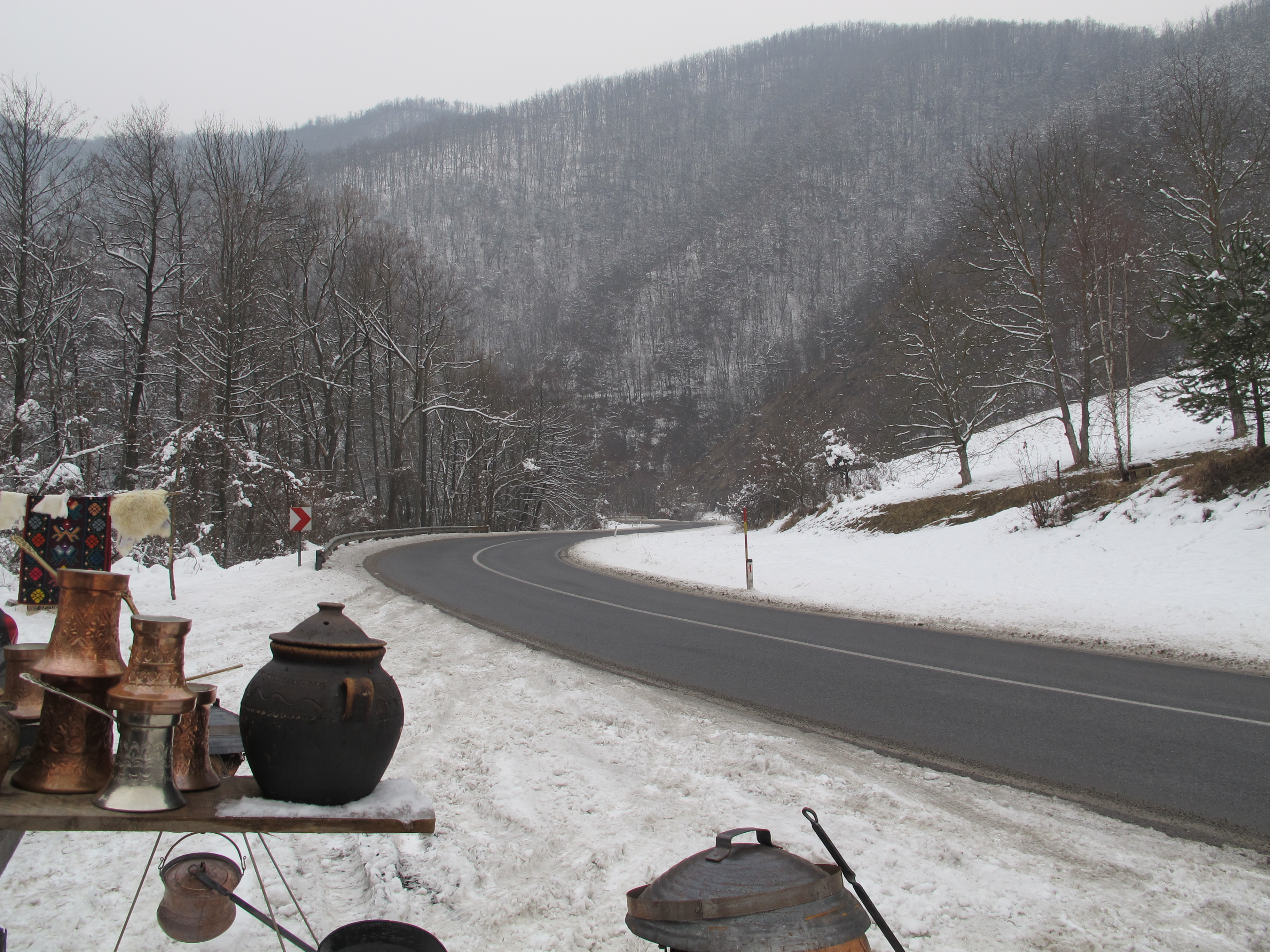 9ech ena kaan moot barddd bs waini wain a7es bil bardd knt emkaayfaa 3la eli jdaam 3aini 😀 jinii fi fairytale 😛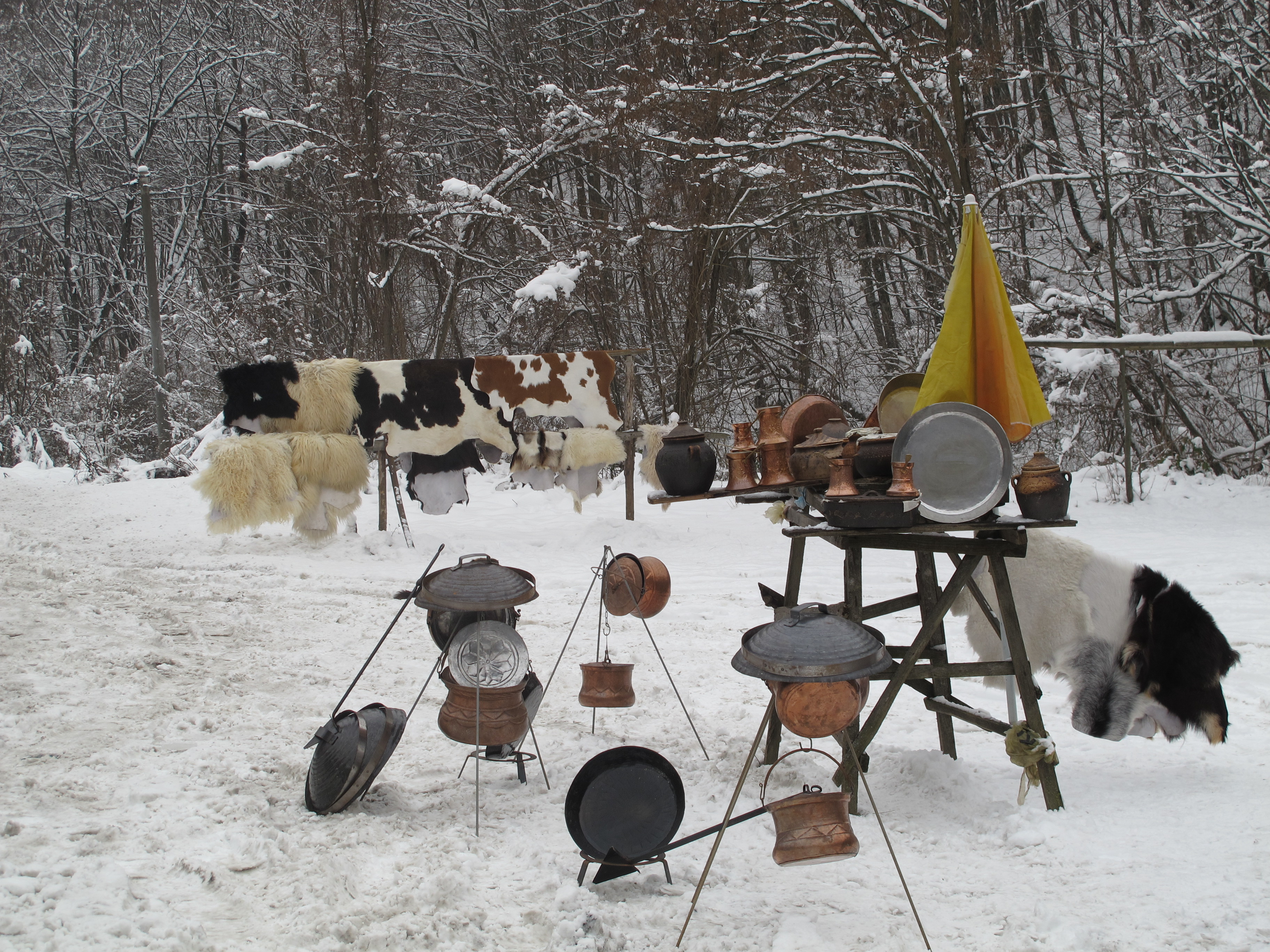 tra le9waar ma etbayen eshkithr elmanthaar kan eyanin !! o el feeling b3d 🙂 kaan shay khyaal awal mraah 3aini tshoof jithi ! hl ashya'aa bs tnshaaf bil movies ! a7es jna min 3a9er Genghis Khan min el Mongolian epire 😛 yeah I have a wide imagination 😛 6ra 3la bali taymoor lank 😛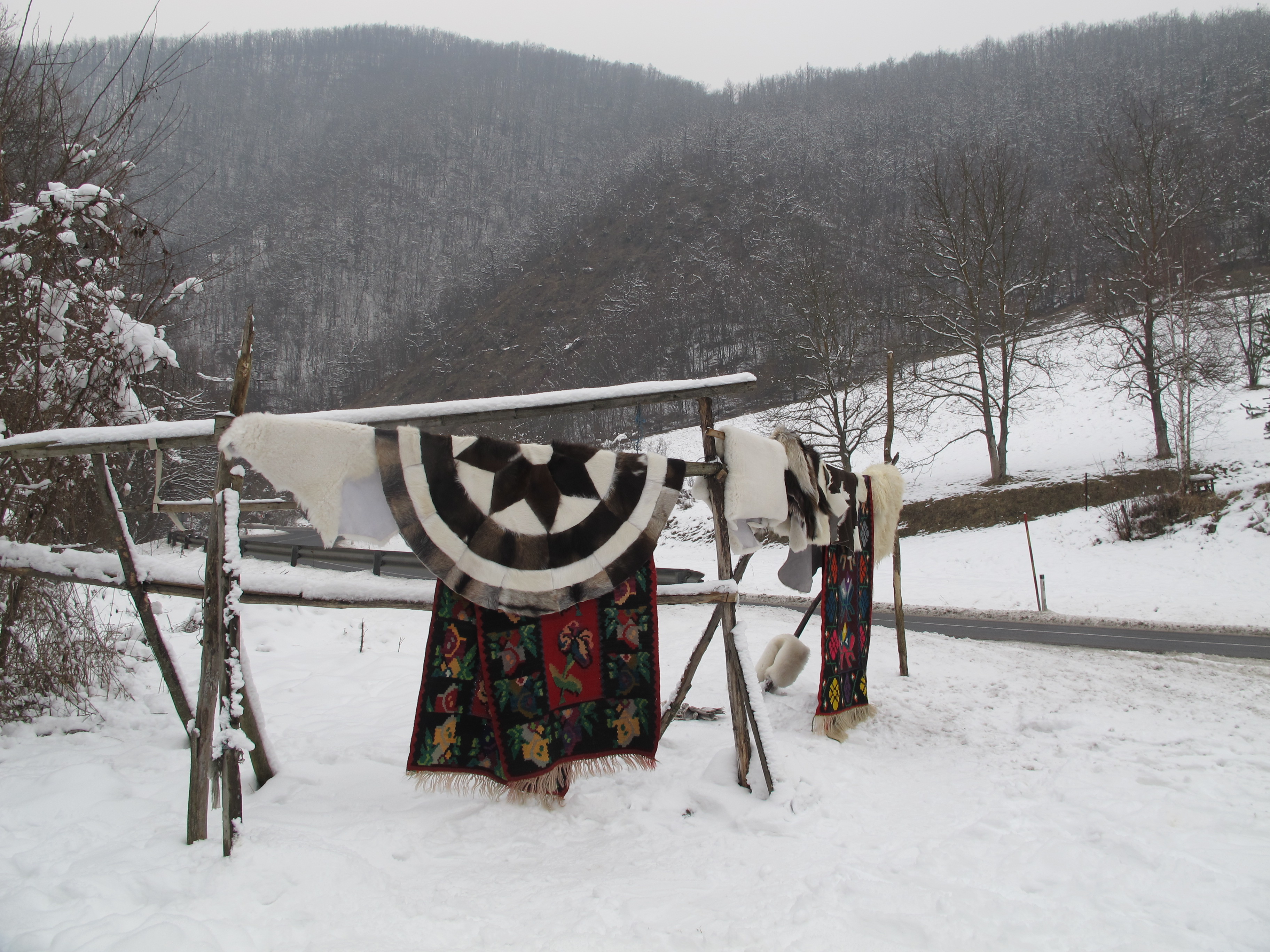 The Traditional Bosnian Carpet ! oh etyain 6b3aan shareetli chum wa7da 😀 I couldn't resist the colors !!! mashallah m3a el white snowy background its like if the carpets where shining and smiling to me and asking me to buy them 😉 
 lait min yeqe6ni bthaak elmokaan mrah thaniaaa 🙁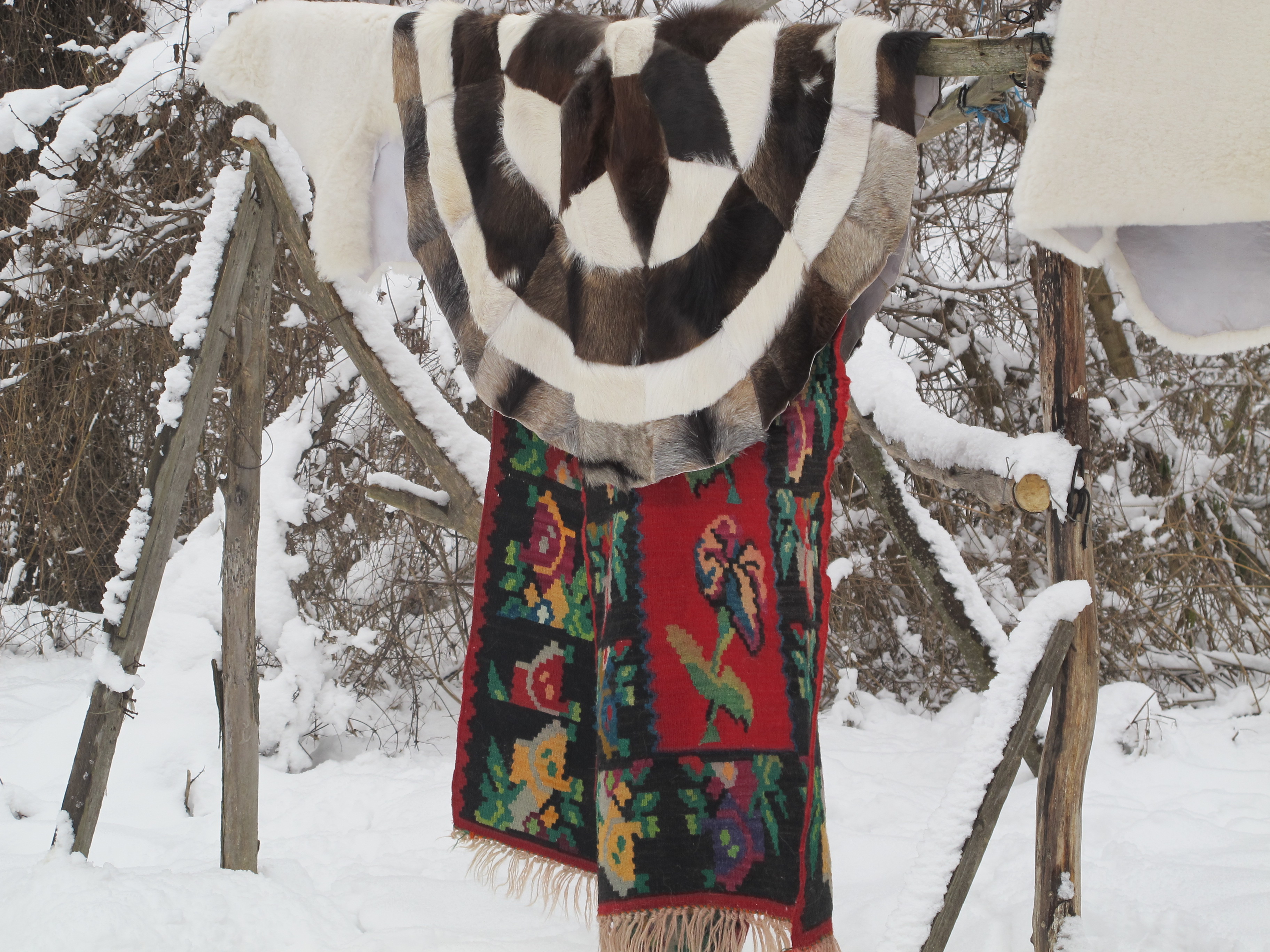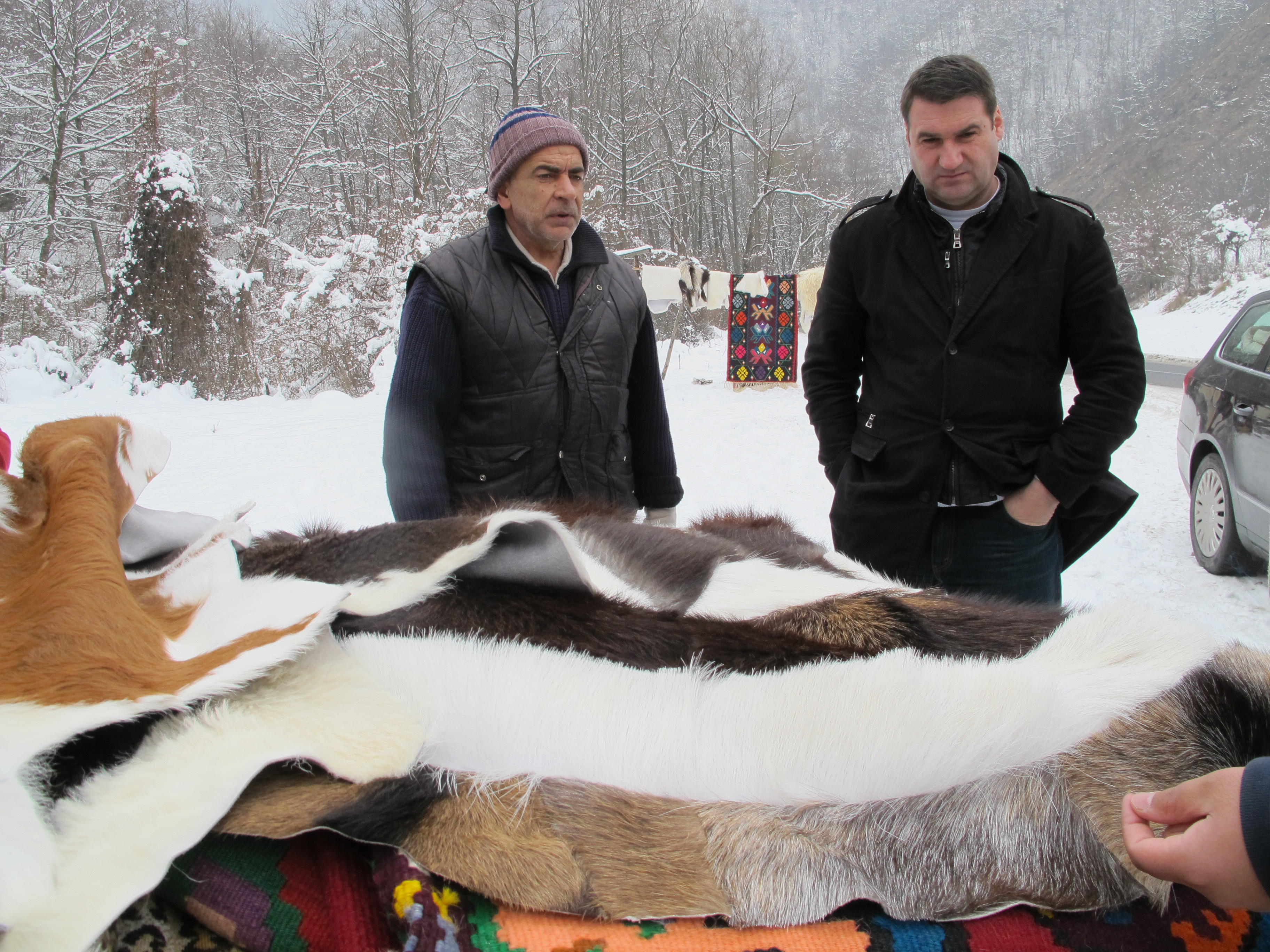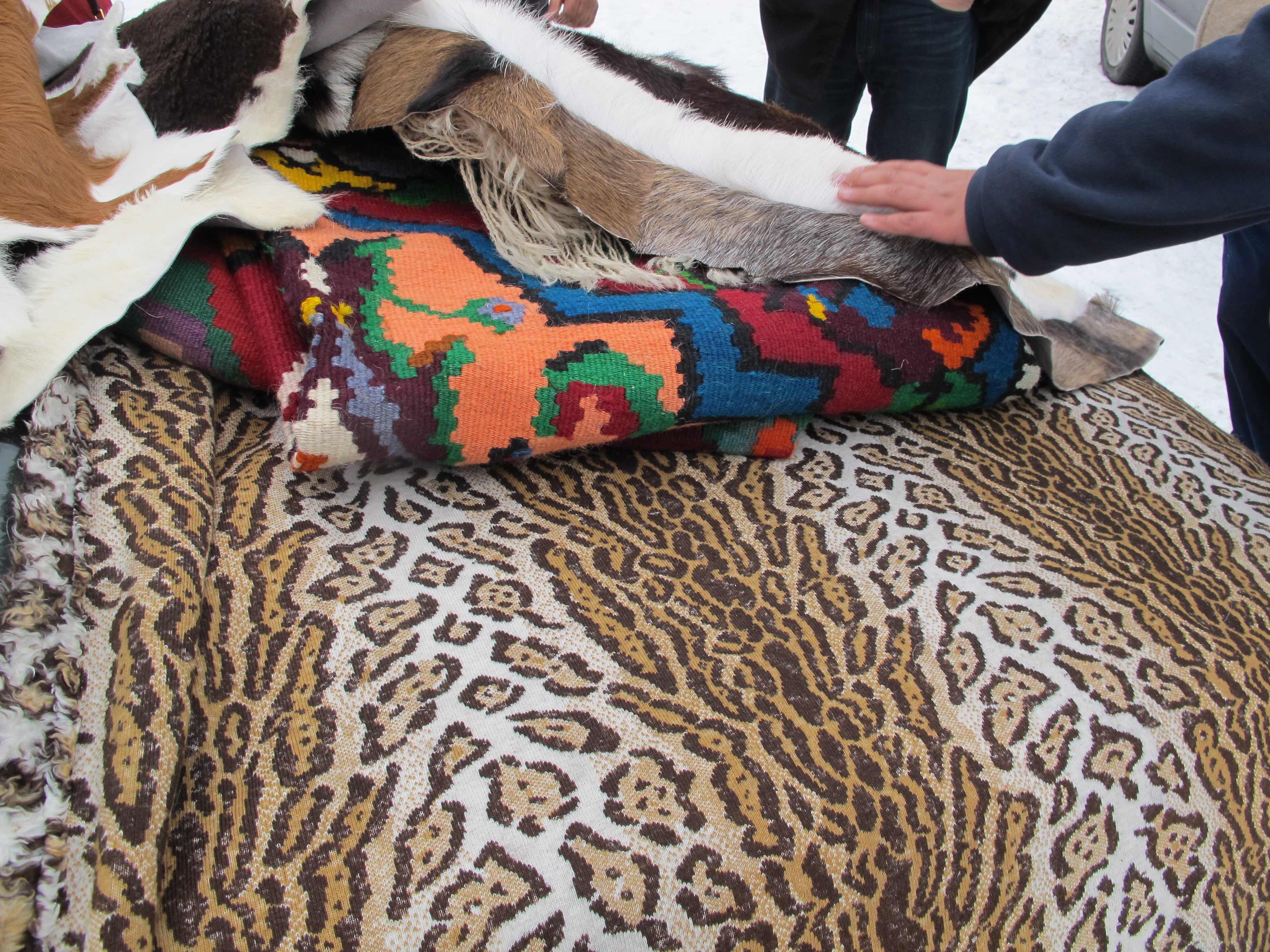 Ok that was the time to Bargain 😛 ofcorse our driver ( on the right ) was involved 🙂 leana ana kil eli a3arfa eni abtesem 😛 which means give me a good price ! but anyway usually when I buy from road trips or even local markets I don't bargain Alot …I just believe they deserve the payments …its so weird but sometimes I can see their life stories in their eyes and attitude 🙂 o ma tdroon allah emqasem elarzaaaq …. ma msheet fi hl 6reech o fi deerah thaniiaa o b3eeda 3n lekwait ela leana hl ryaaal allah qasemlaa rezq o byeelah mini 🙂  So I got the carpets or rugs 😀 then the kind man who I bought the carpets from offered me a mini snack ! well why not right 😛 !!!???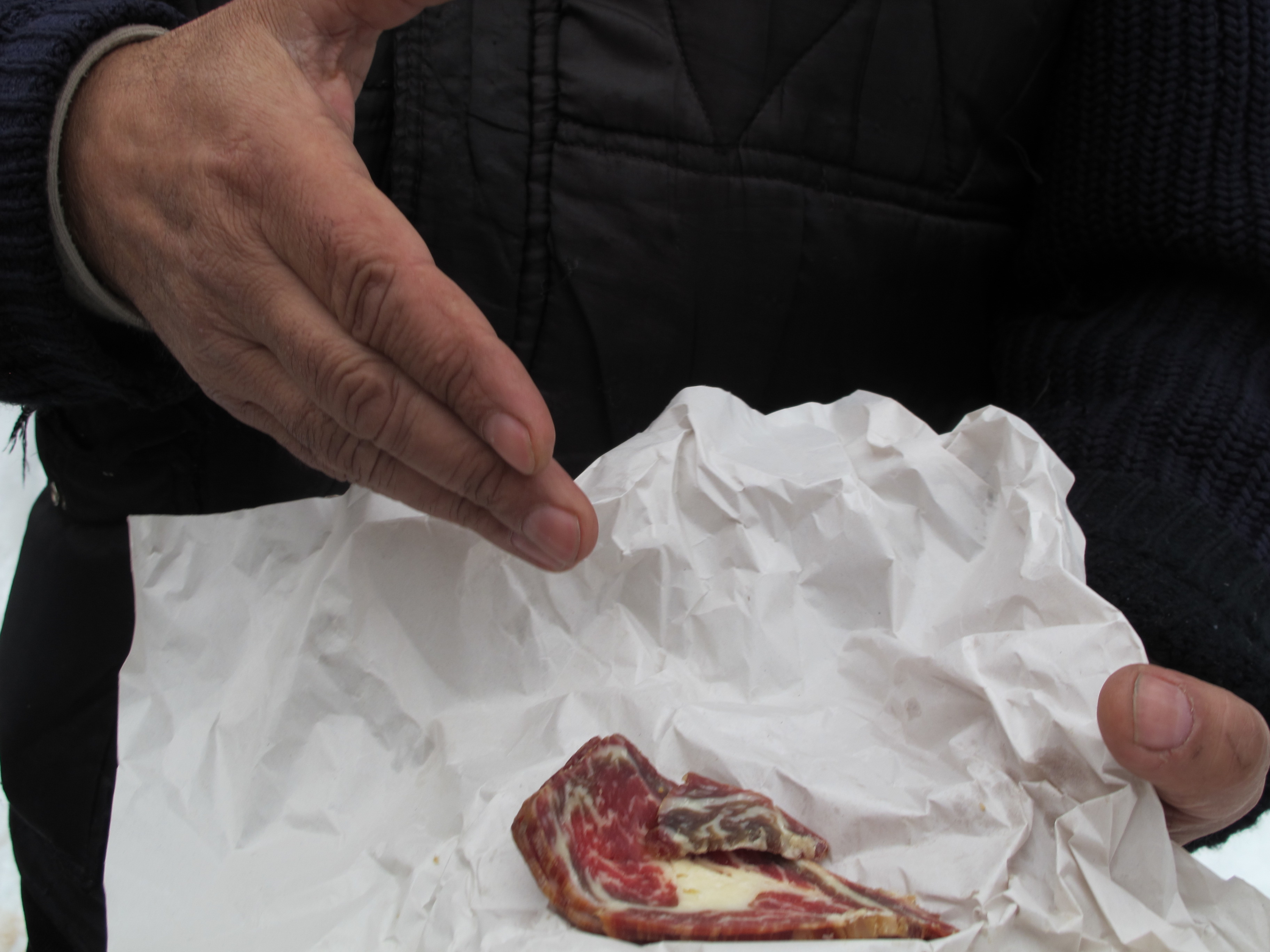 Dried Beef !!!!6b3an ma klait 😛 m3ani a7eb ajereb kil shay bs ma qedart lol ..madeet eedi b3deen hawant lol …bs kesar kha6rii allah ar7aam 7saaait yetsalah fi hl bard 🙂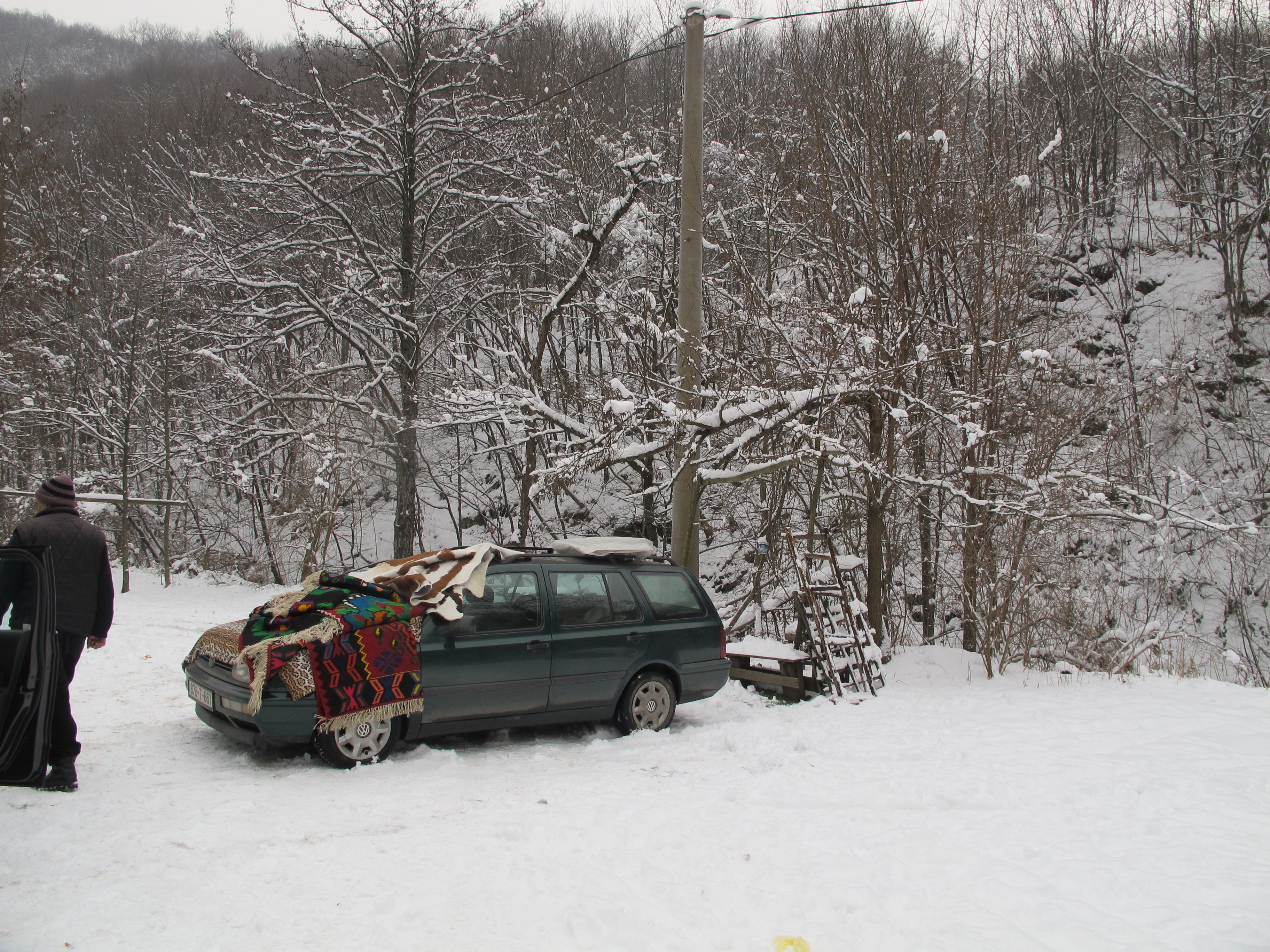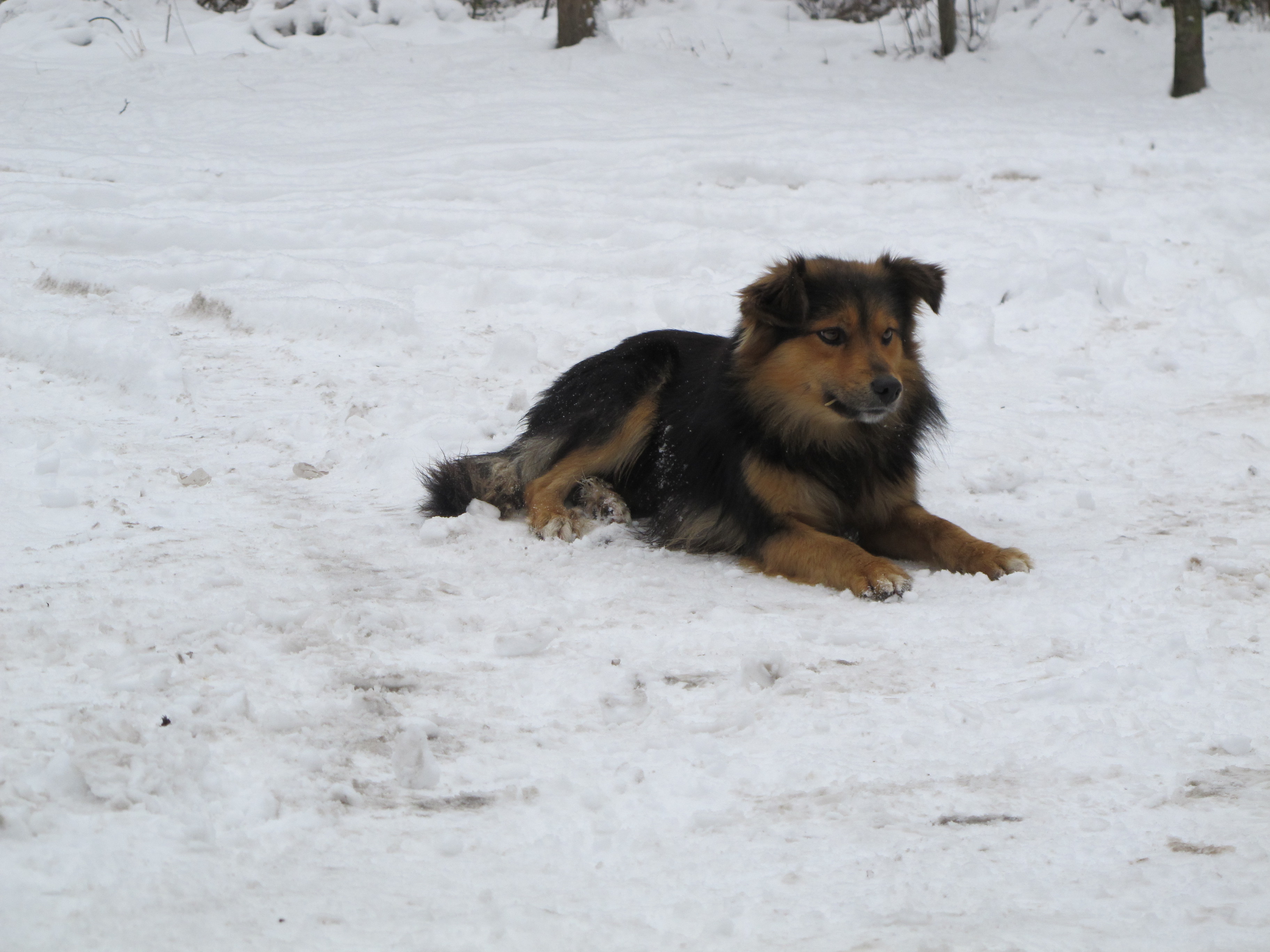 6b3aan that dog was so happy that someone stoped by 😛 he was jumping and running all around the place ….law kan fi Husky jan shareeeta 😛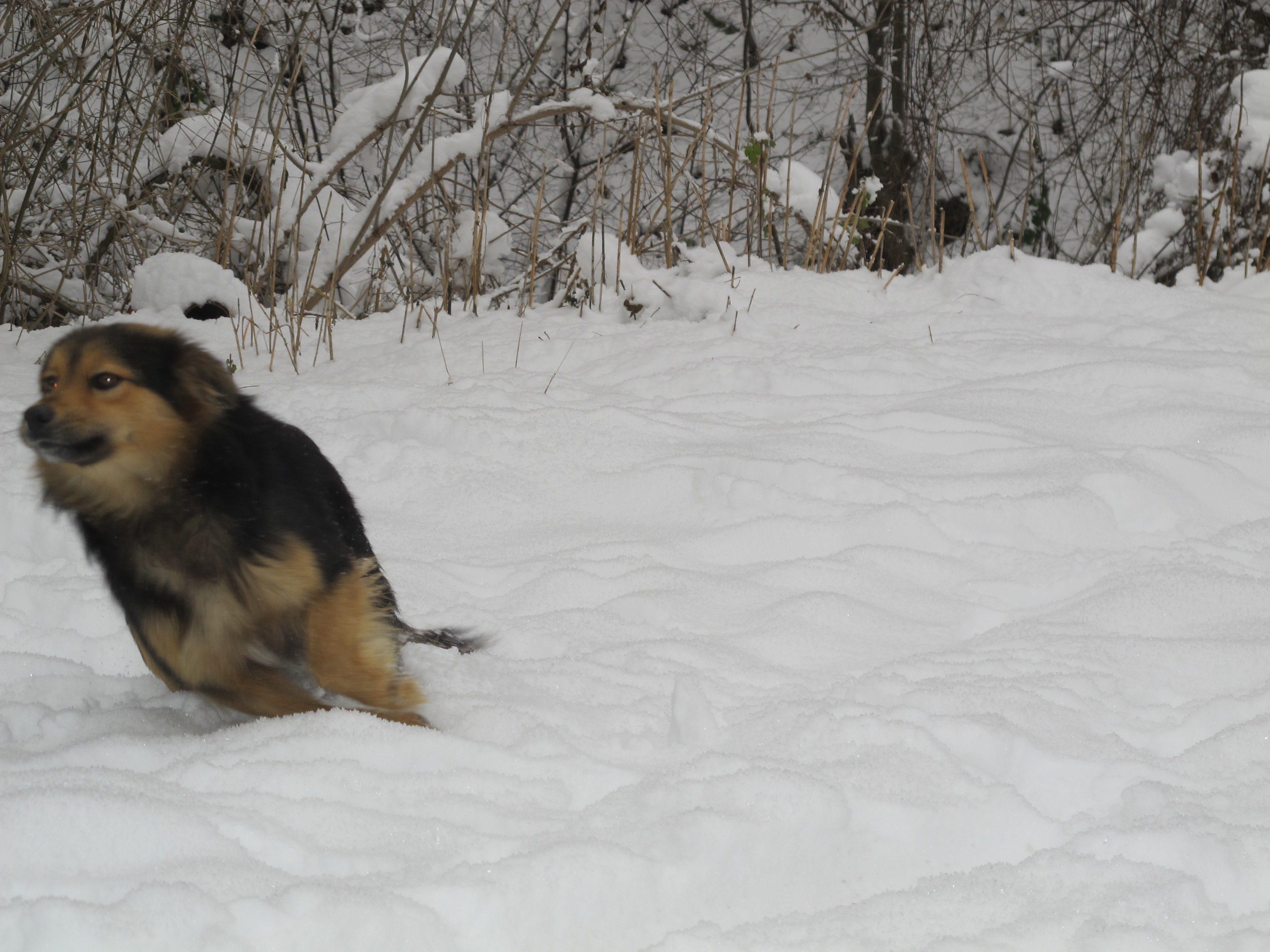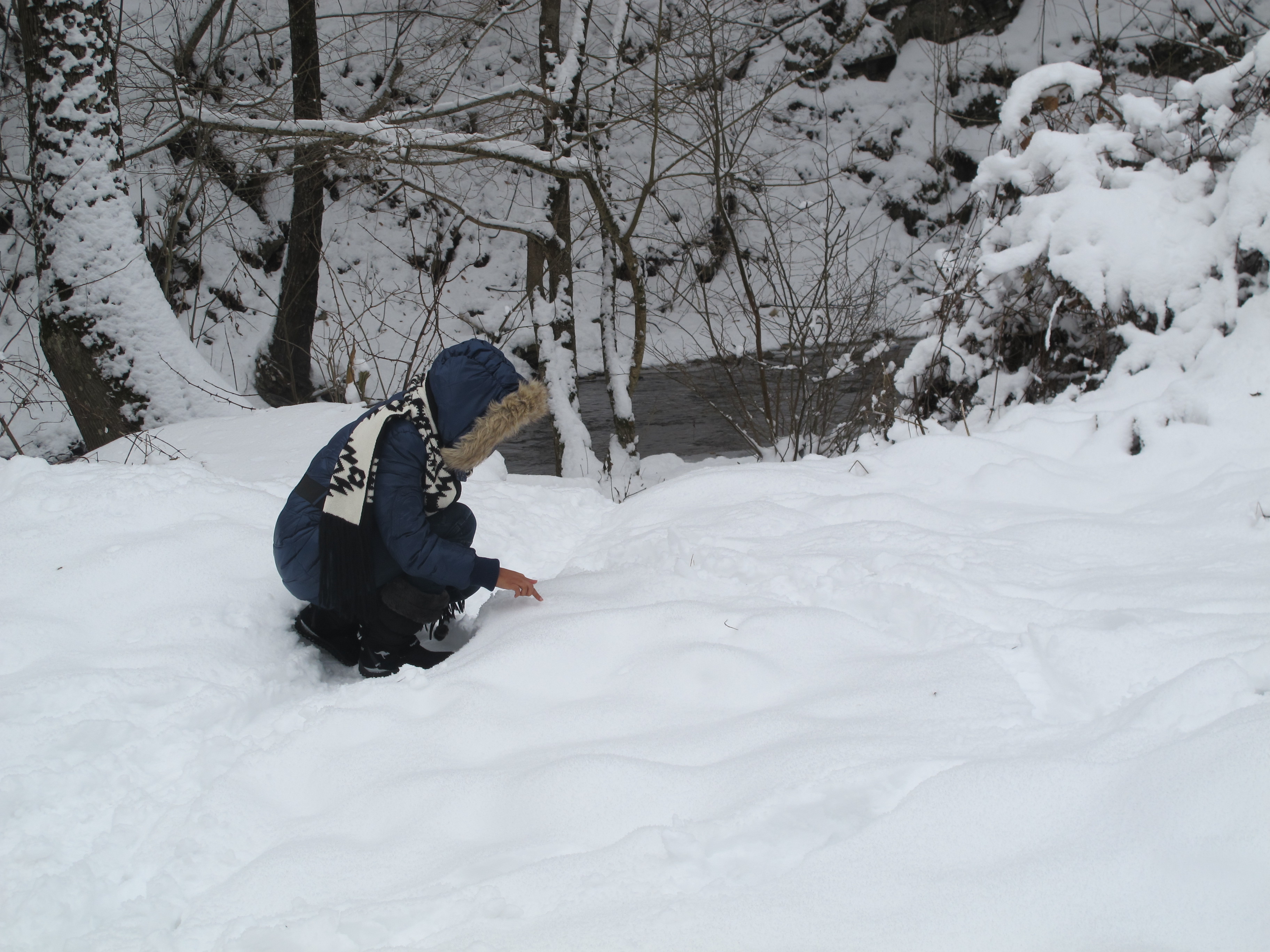 I knew when I was there at that place ..that nature was calling …calling for a short walk to explore that place 🙂 I just love nature silence ALOT !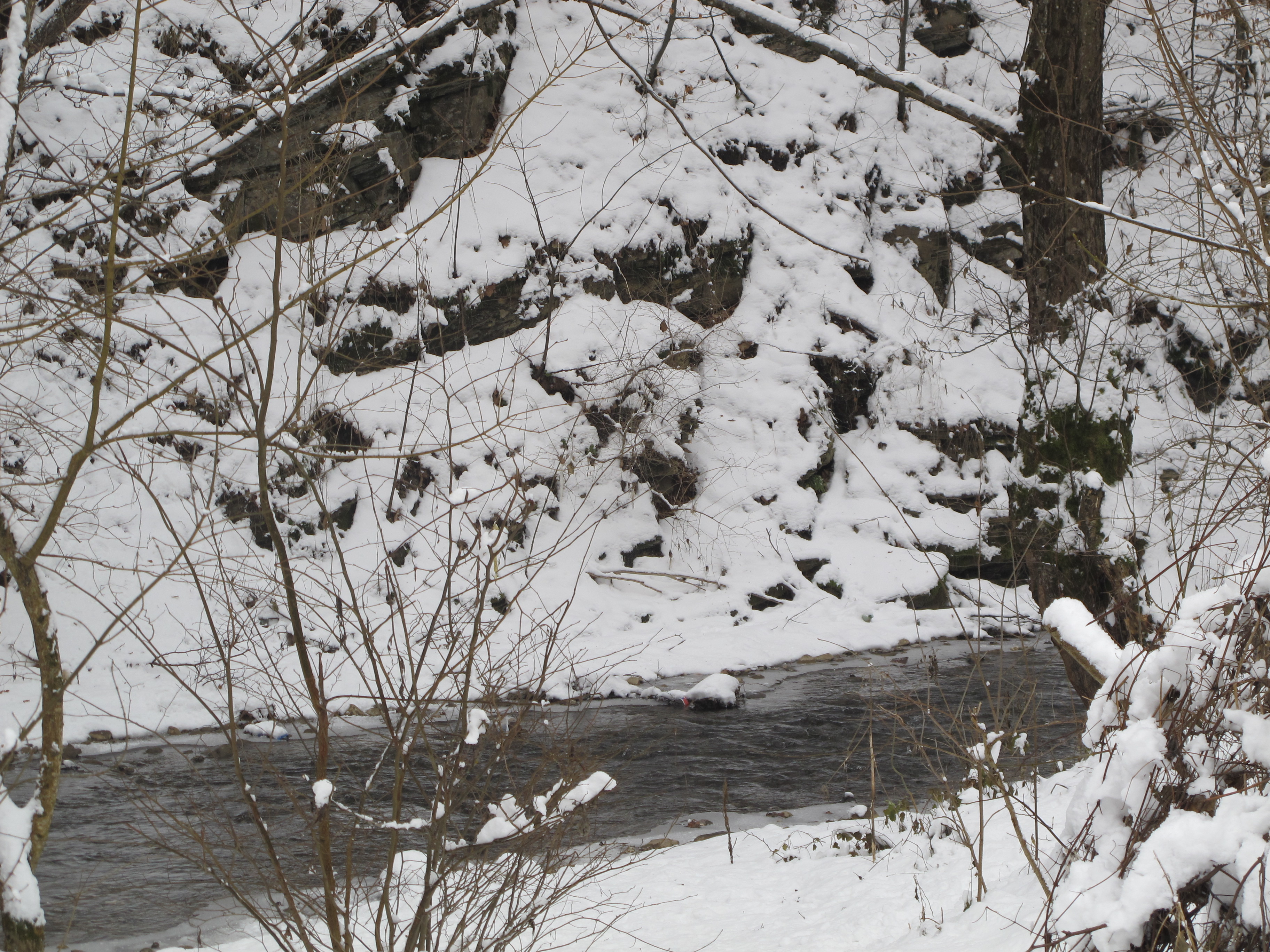 the river eyaninnn !!! I couldn't reach it though 😛 leana it wasn't save with all that snow 🙁
just a simple advice …go for new journey's , see the unseen and trust me once you do once, your soul will always ask for more ! when you travel just let the destination control you ..and enjoy each single detail even the air you breath 🙂 
coming up next the arrival to the snow chalet 😀