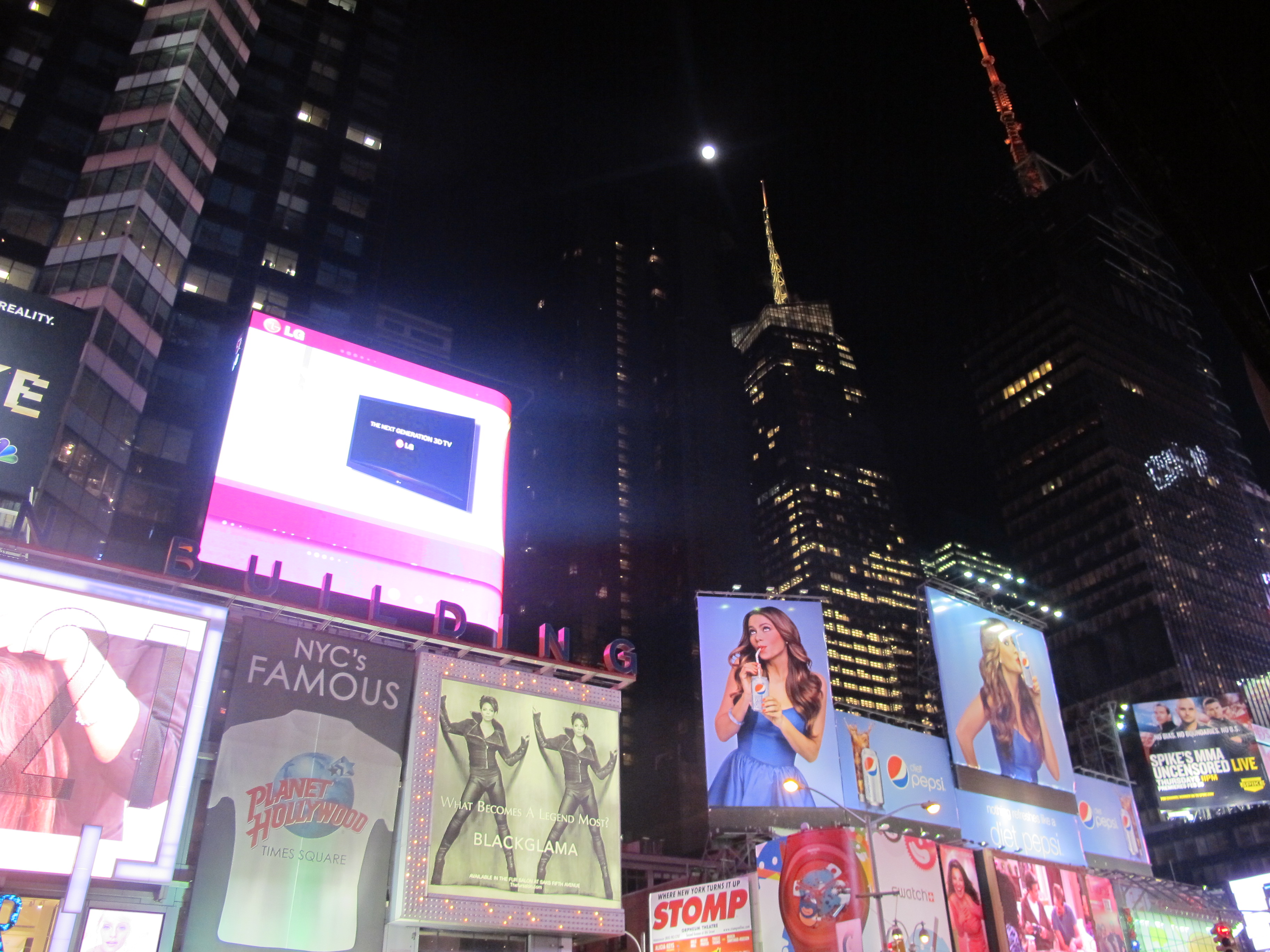 The nights … the lights … the crowds .. the cameras ..the buildings .. the colors  and there was the moon too ! ya zeeench zeeenaah ya New York ! The best thing ever ..the best moment ever ..that makes you realize that you are there , you are at the big famous city…. the love city …is when you are at Times Square ! Once I arrived at the Hotel Marriott Maarquis New York that day I checked it then left to be at that place .. in the middle of Times Square ! I love to stand there , take my time, feel the real New York then I smile with a slow blink just to make sure I'm not dreaming you know 😛
What about Times Square ? why is so Special ?  its The Crossroads of the World" and its also called The great White way,  its so brightly illuminated by electrical advertising signs all over the Place !  its a major commercial intersection in Midtown Manhattan, New York City! and its the most visited tourist attraction in the whole world 🙂 I wish If I could celebrate New Year's eve at Times Square one day 🙂 simply to me there is no New York without being at Times Square so If you ever been to New York and missed that place don't consider it a visit to NYC 😛
Now guys are you ready for the Tour ? LET'S GO !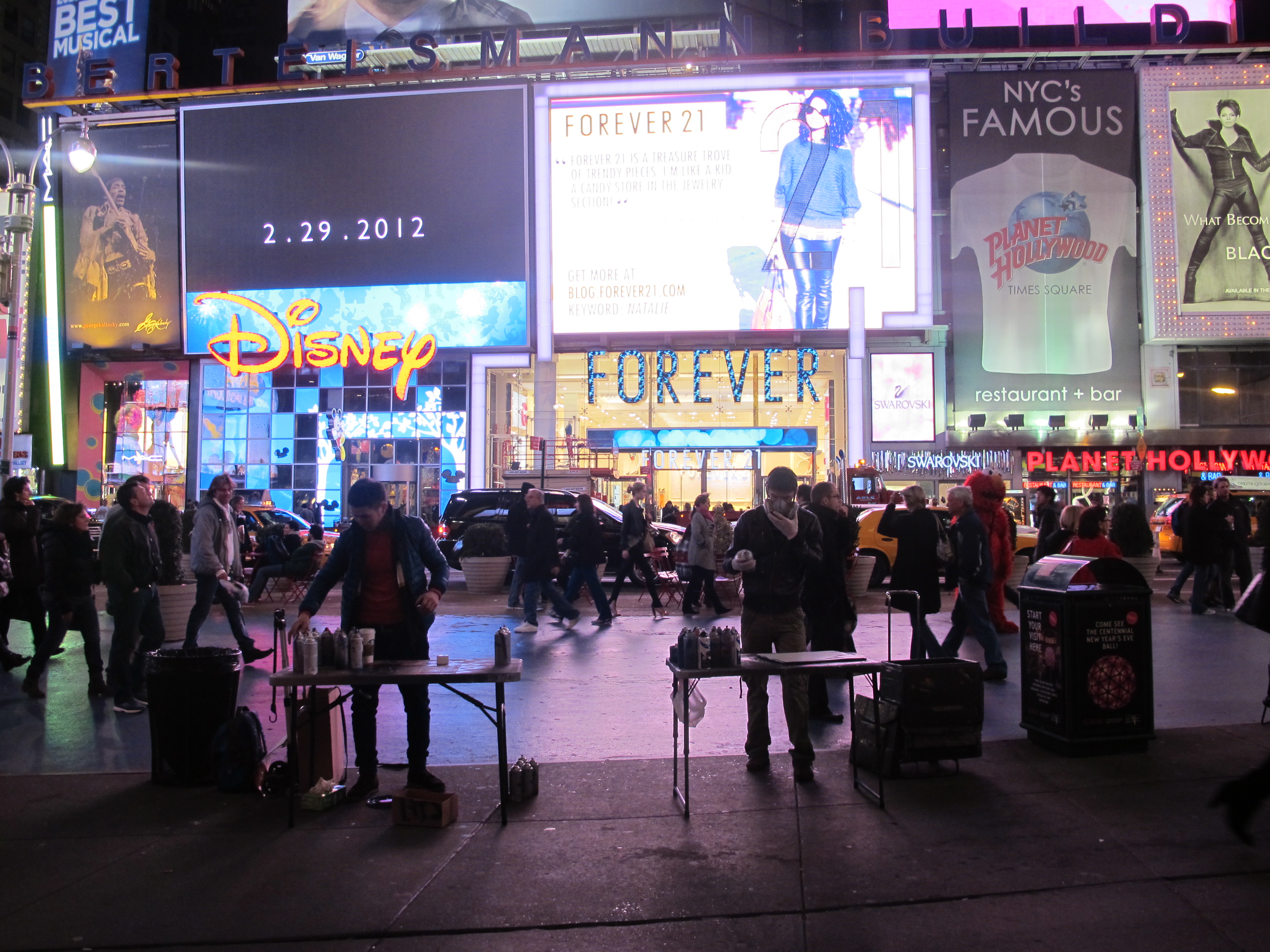 Allah 3laich ya NY ..everytime I'm there I see new things ! its never that same !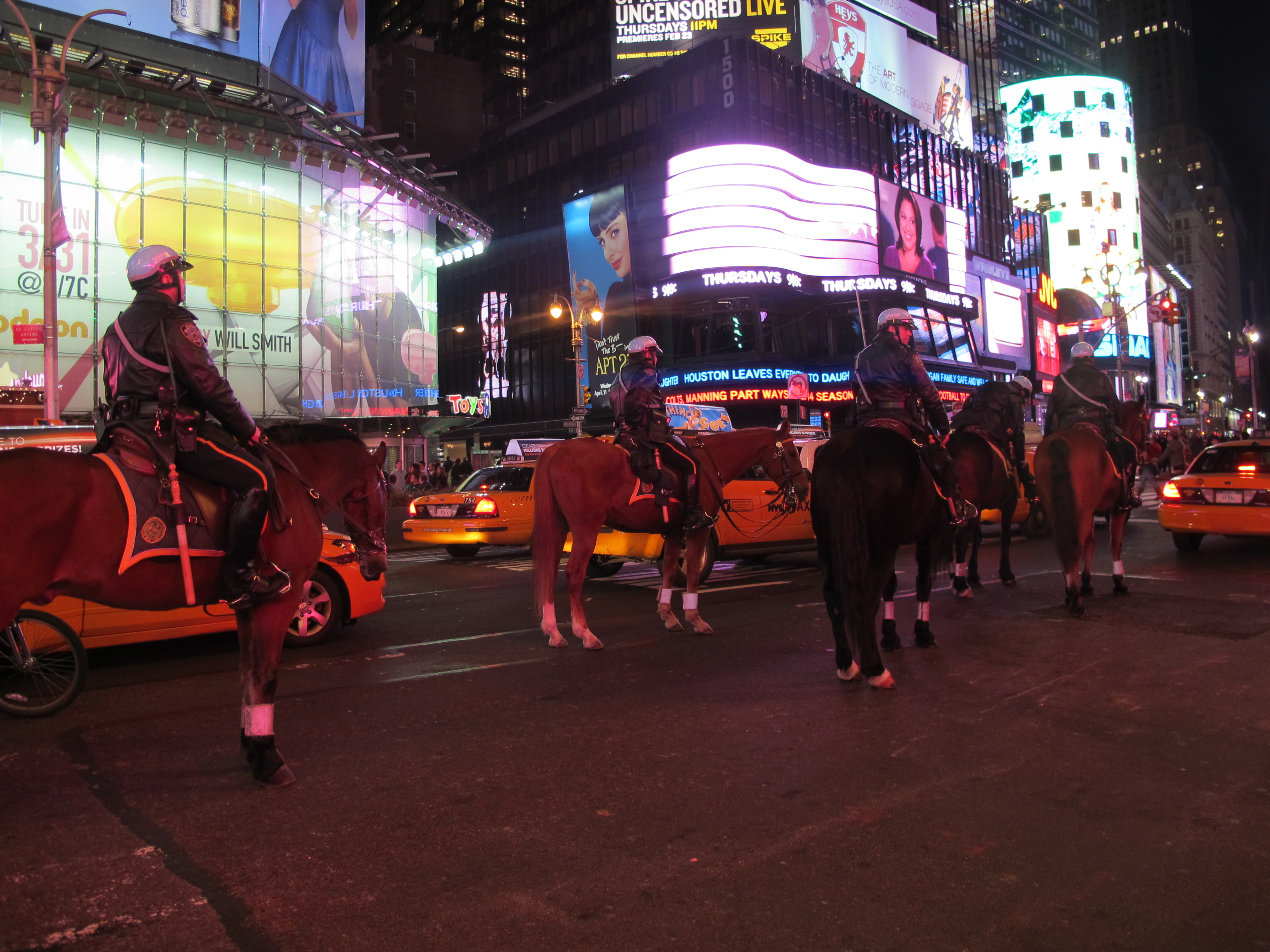 The most Helpful Police are NYPD ! amazing guides they have to help you find what you're looking for at Times Square !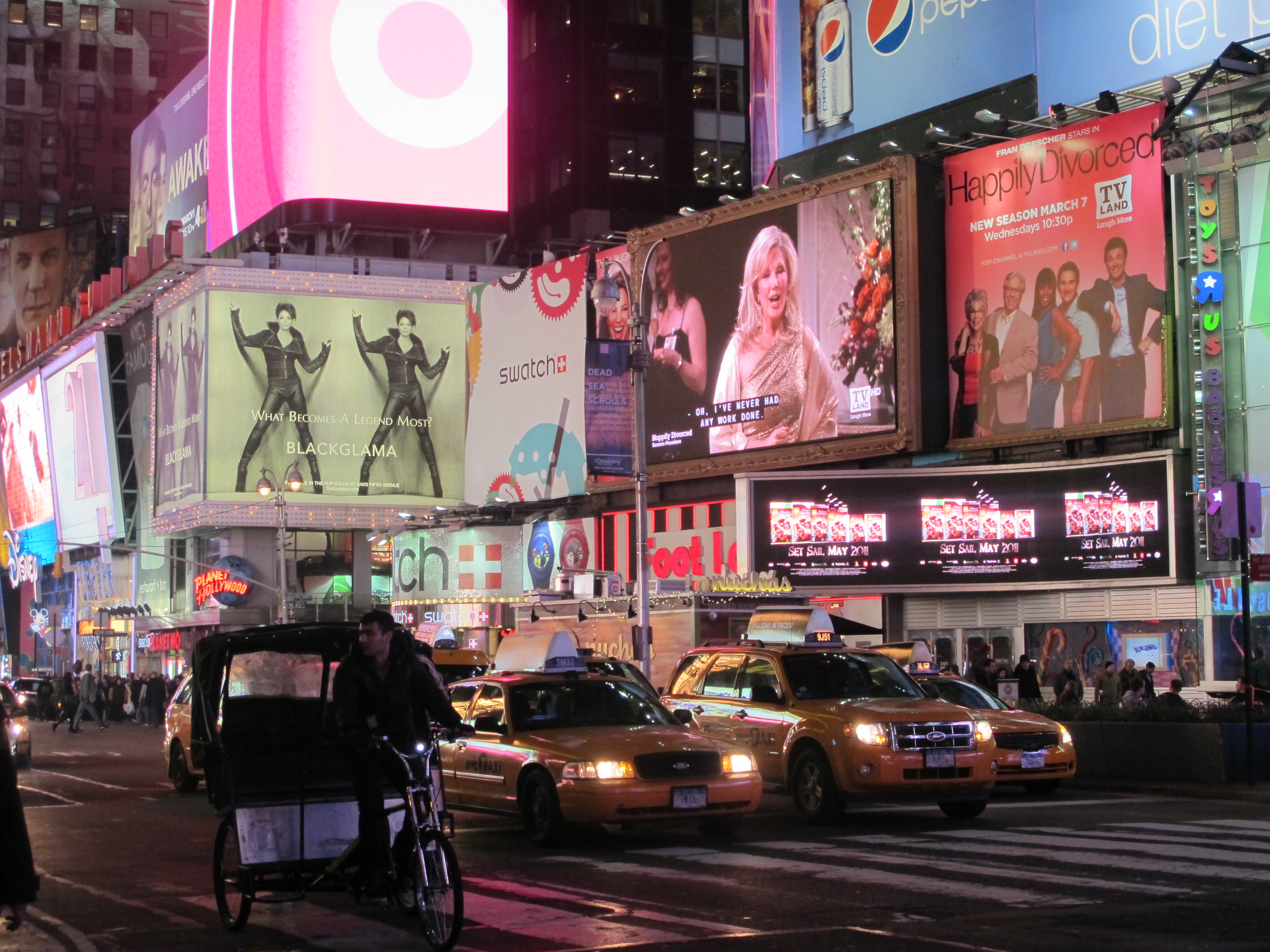 I miss you NY 🙁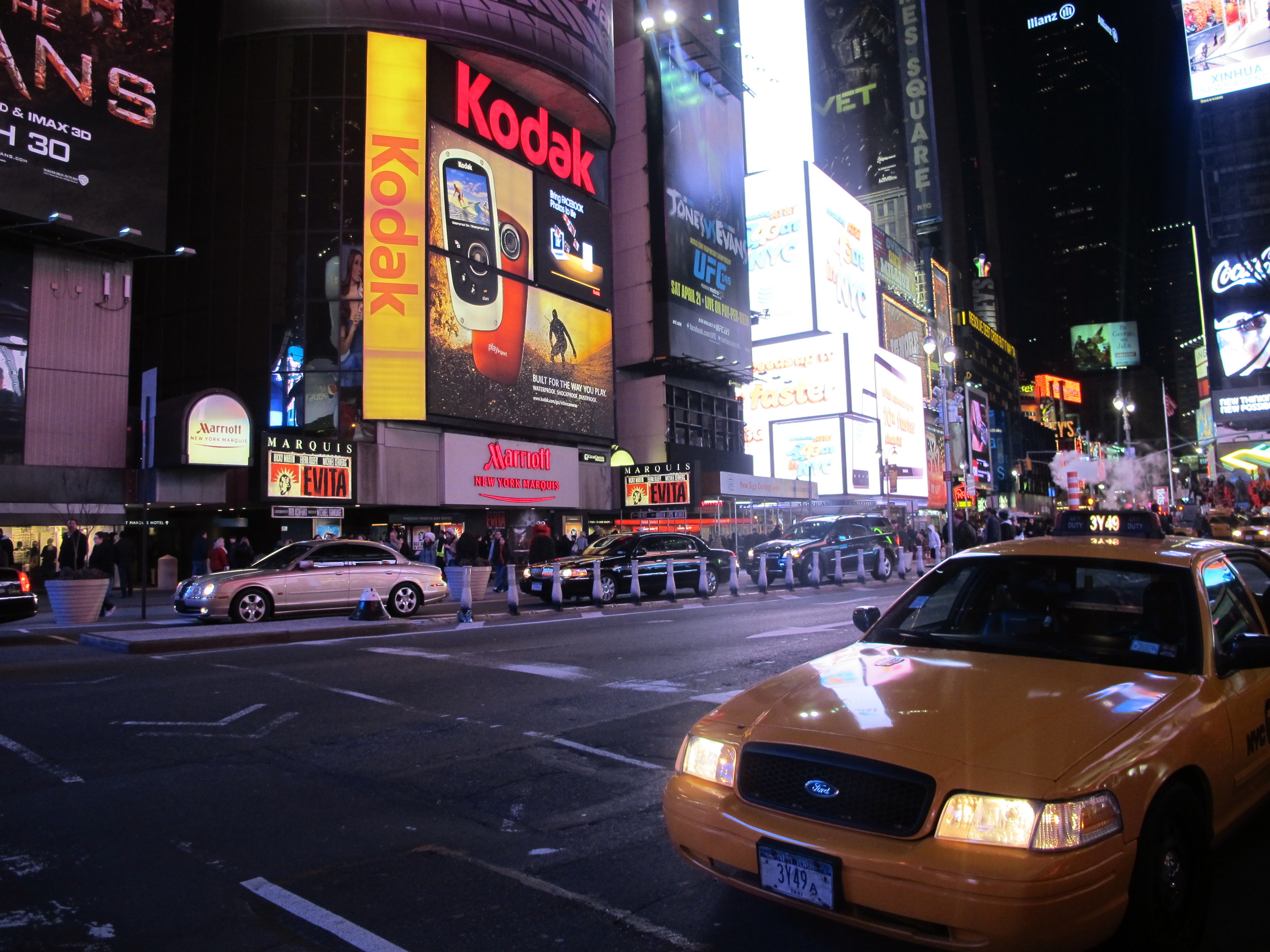 ahh there is my Lovely Hotel ! its right across the street as I said before in the middle of the Action 😛 the hotel location is perfect . At night when you have nothing to do you just have to come down to that street and take awalk and do some light shopping too .. you have souvenirs shops, M & M and Hershey's even Jm3eyat Walgreens will do too 😛 and imagine all the big Broadway Theatres right there in the same street 🙂 belive me you will not switch off you're camera 😀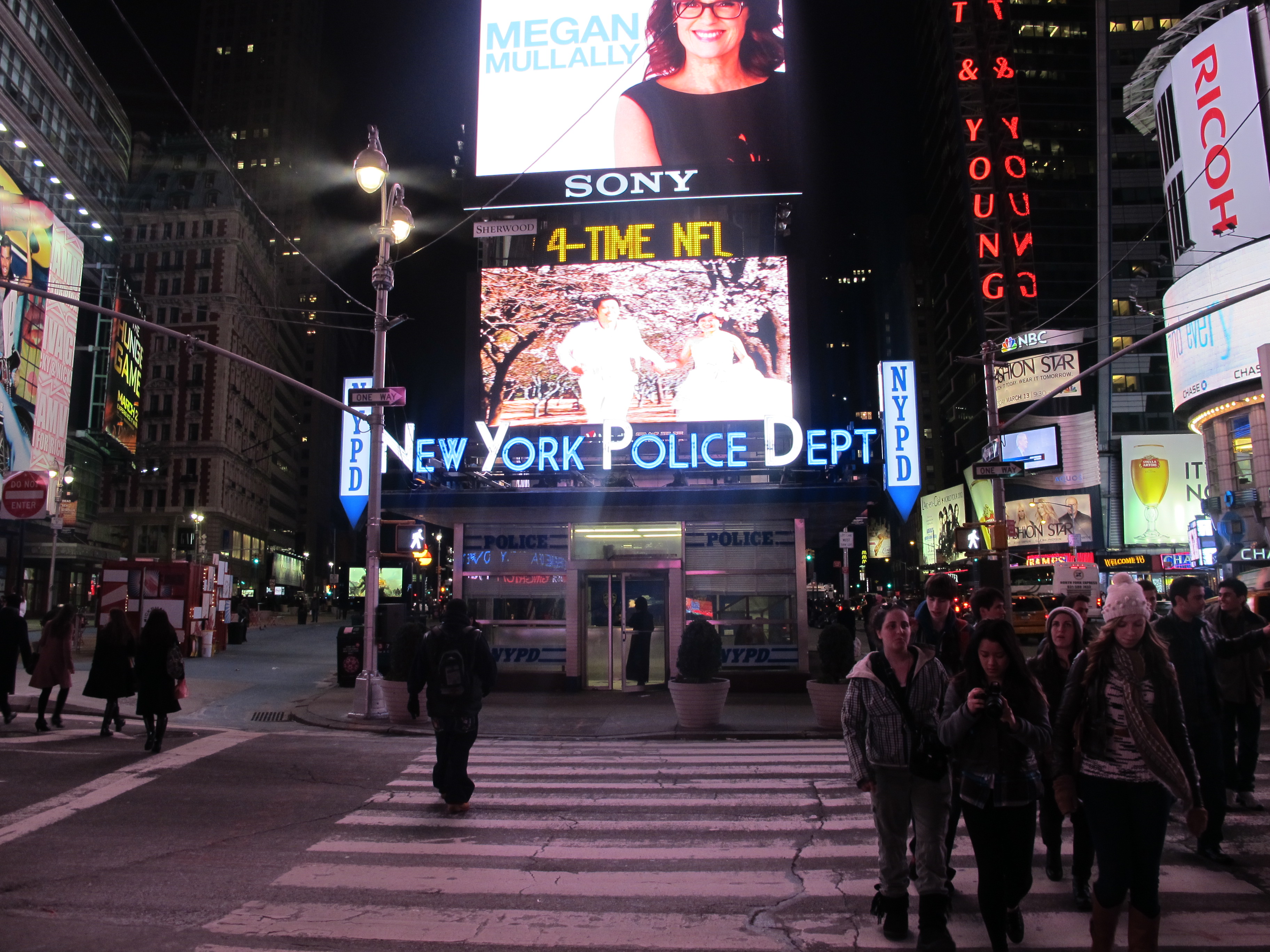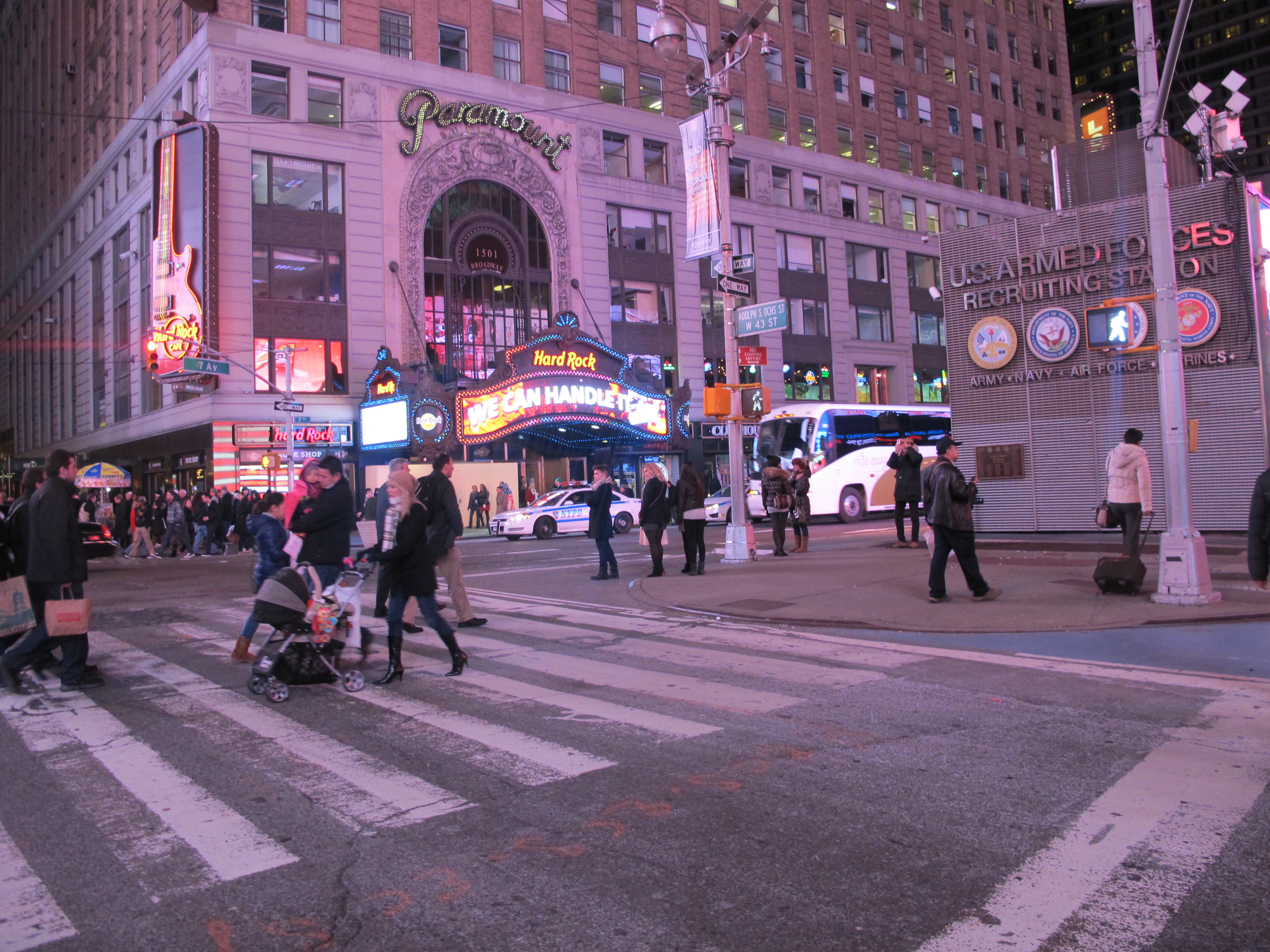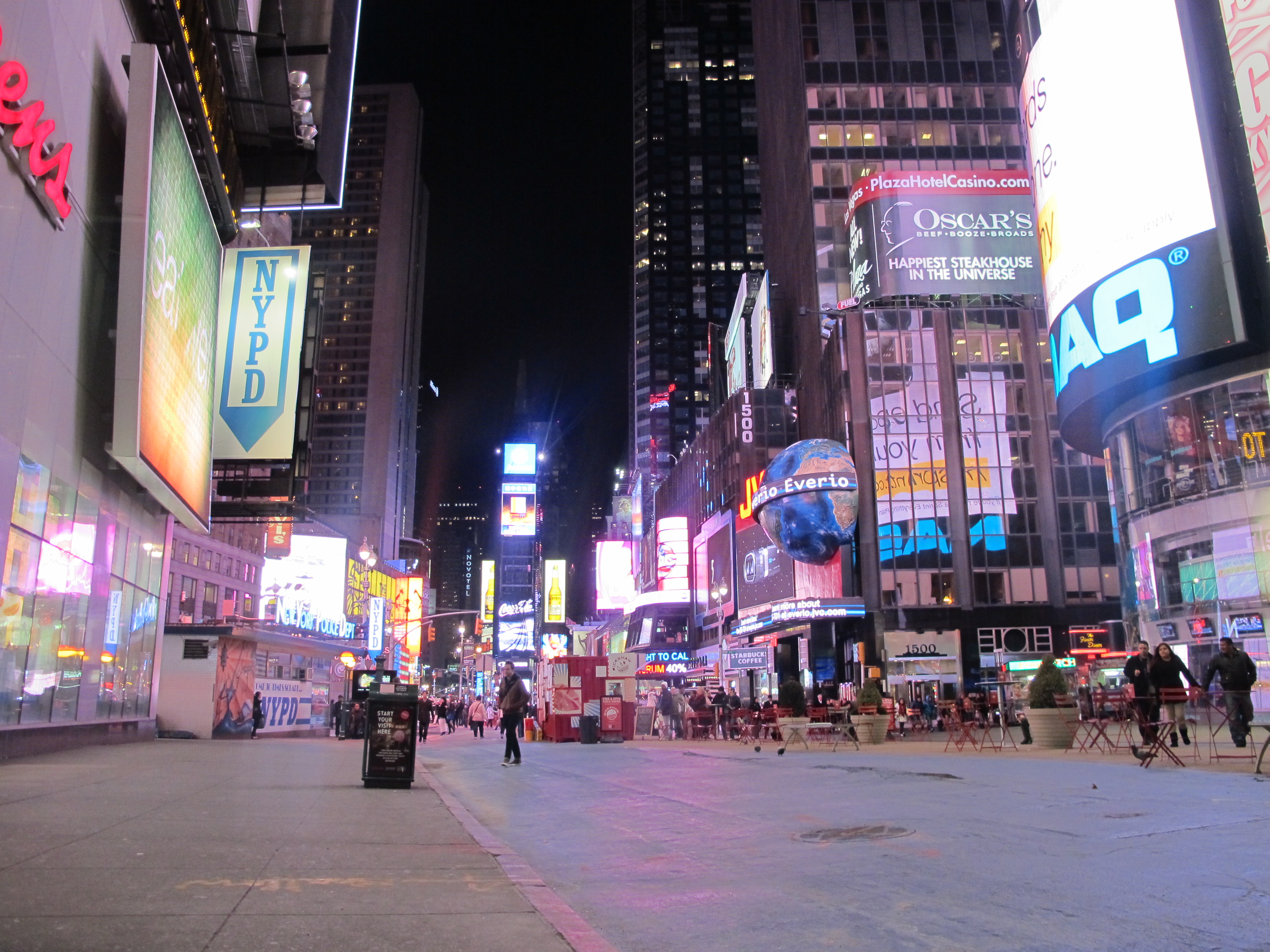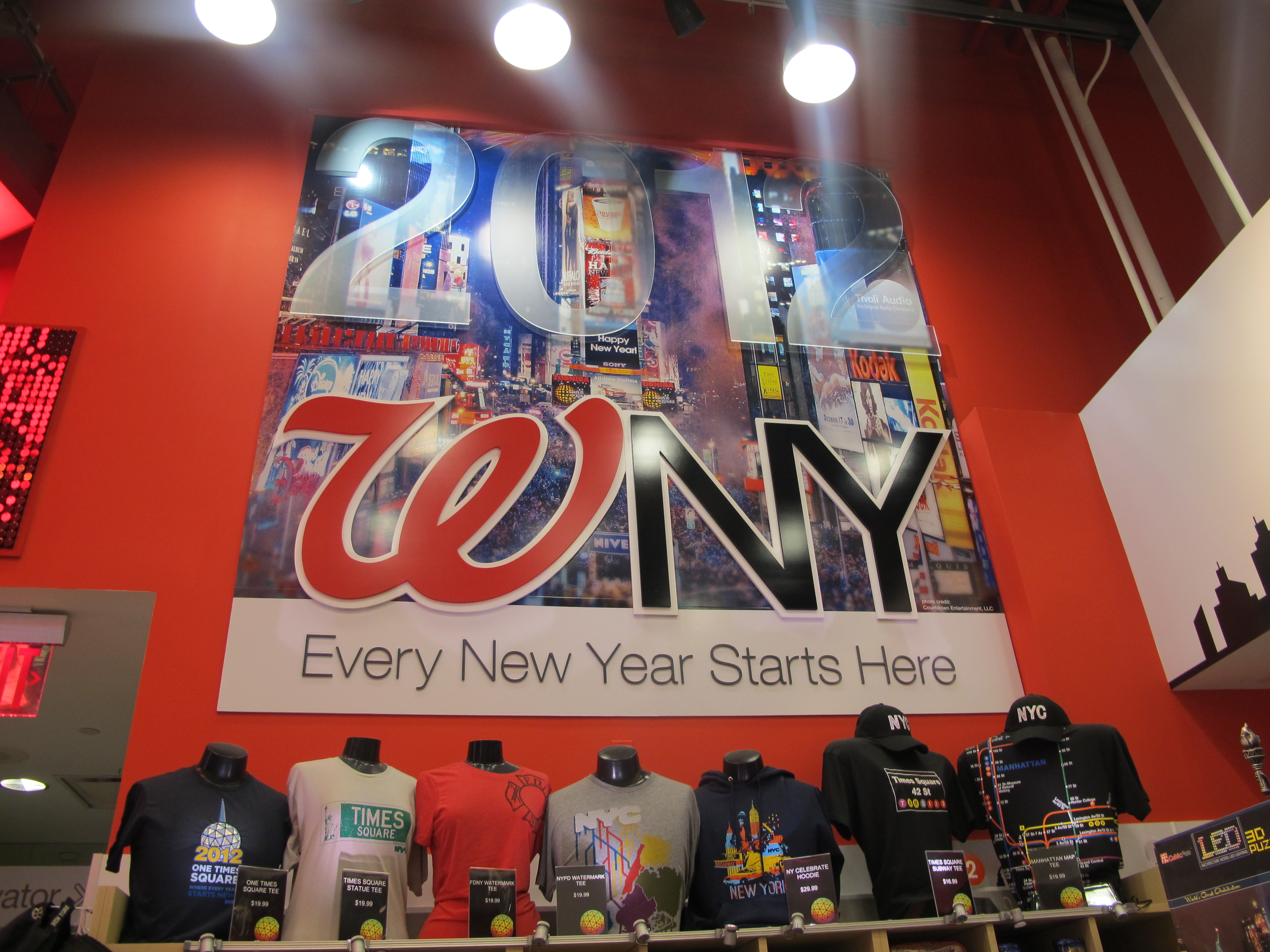 make sure to pass by Walgreens 🙂 ana kil yom 3ndah 3shan ashtiri May 😛 o ham ashtiri hl khrabee6 eli ma etkhali9 abad lol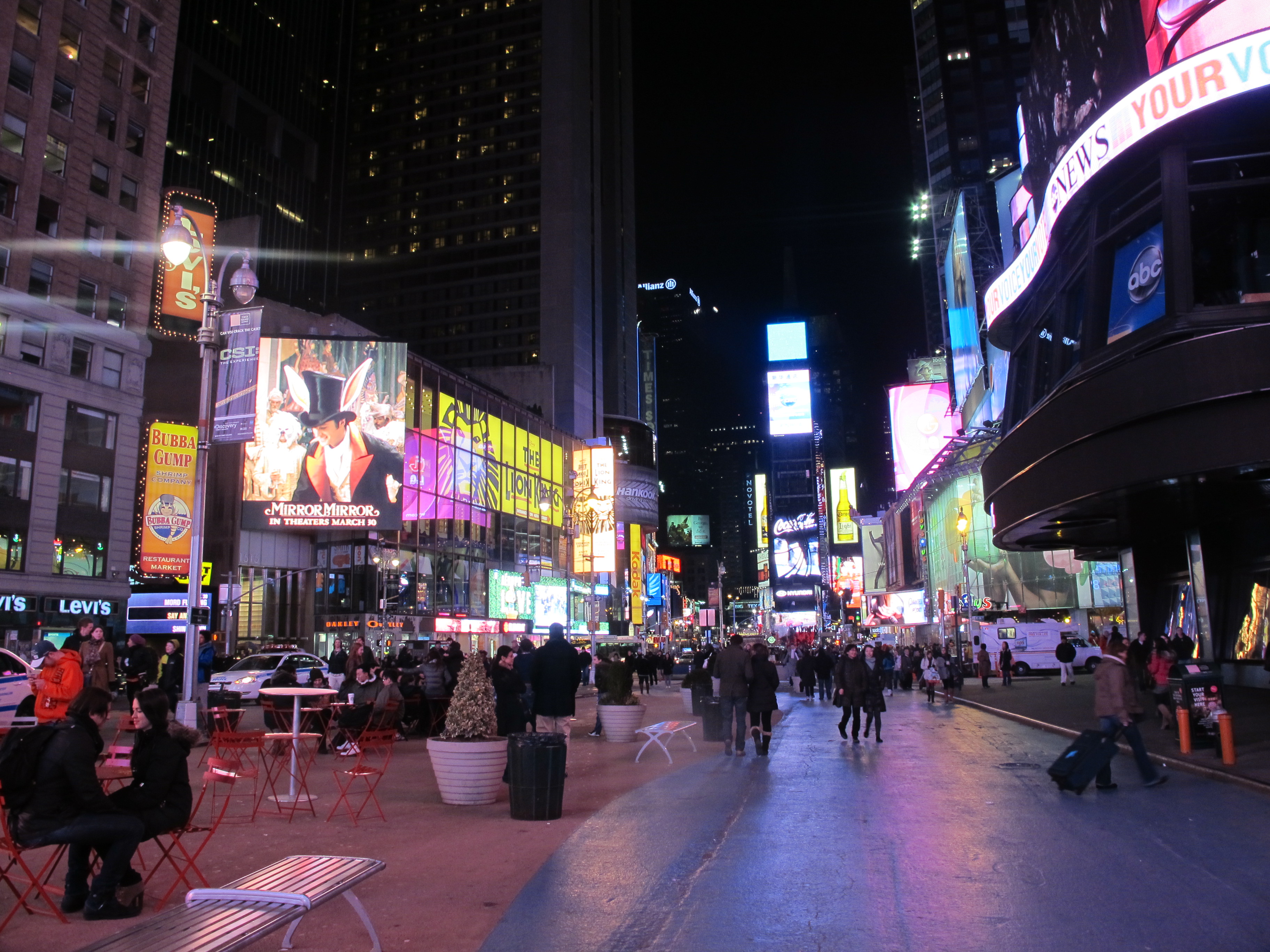 waayed yazaatli NY fi el winter . awnaas mi el9aif !! I think March is an amazing time to visit New York . but its cold 😛 but It was ok with me after visiting freezing Bosnia & Herzegovina 🙂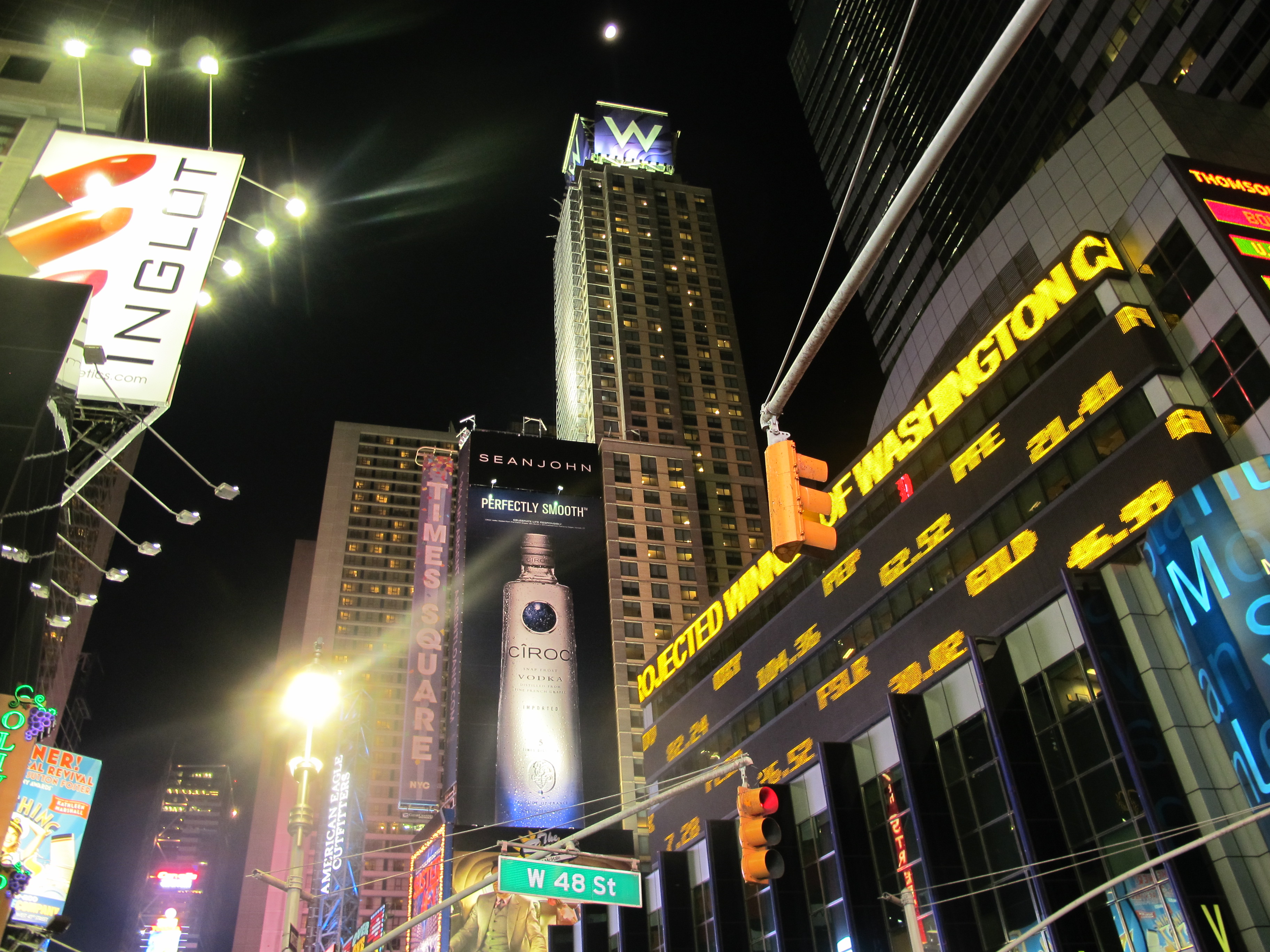 Isn't the W Hotel or its the beautiful Moon ! mo sej ! sb7aan Allah !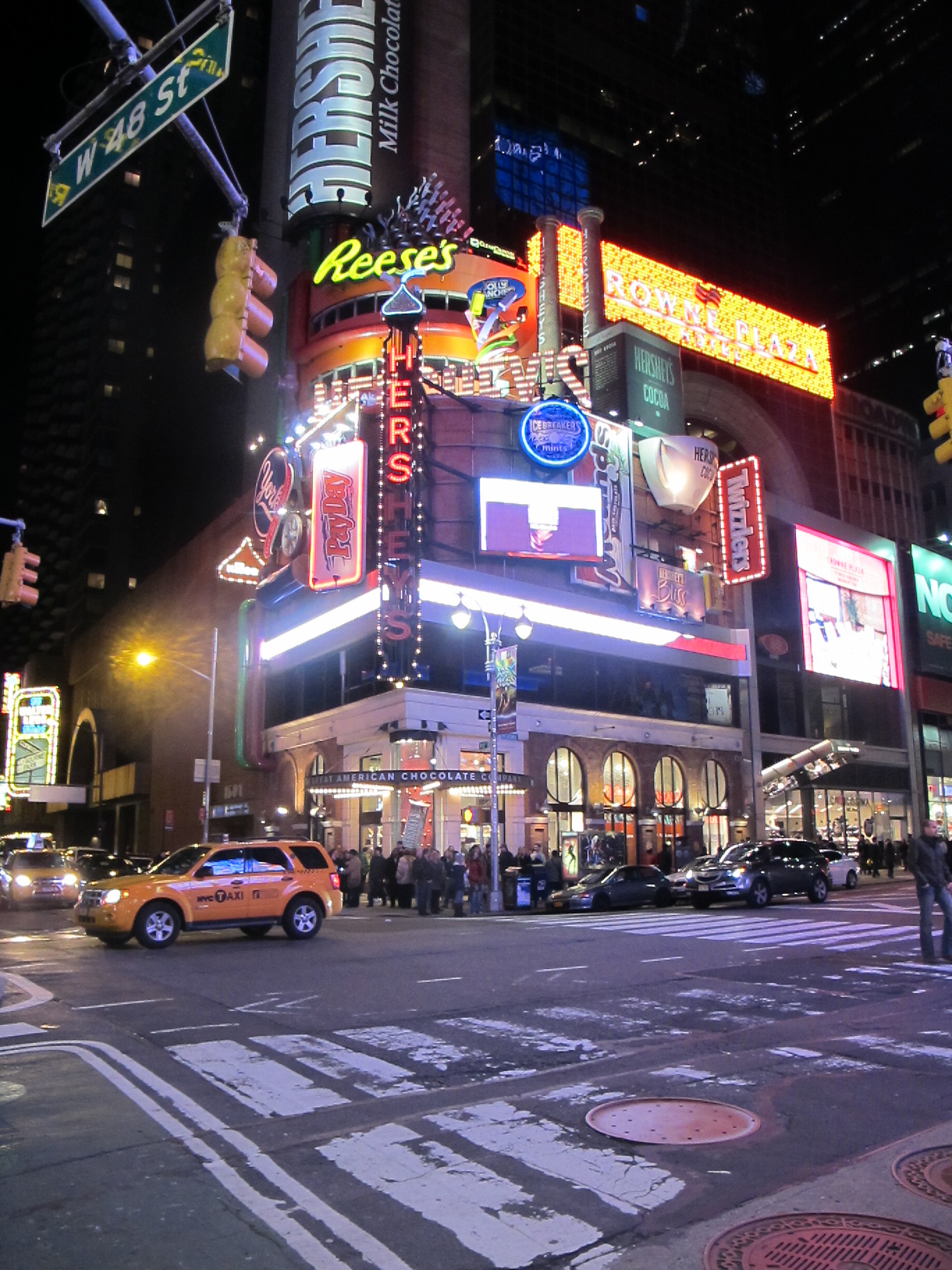 akh ya qulbi ! ho wants some chocolate !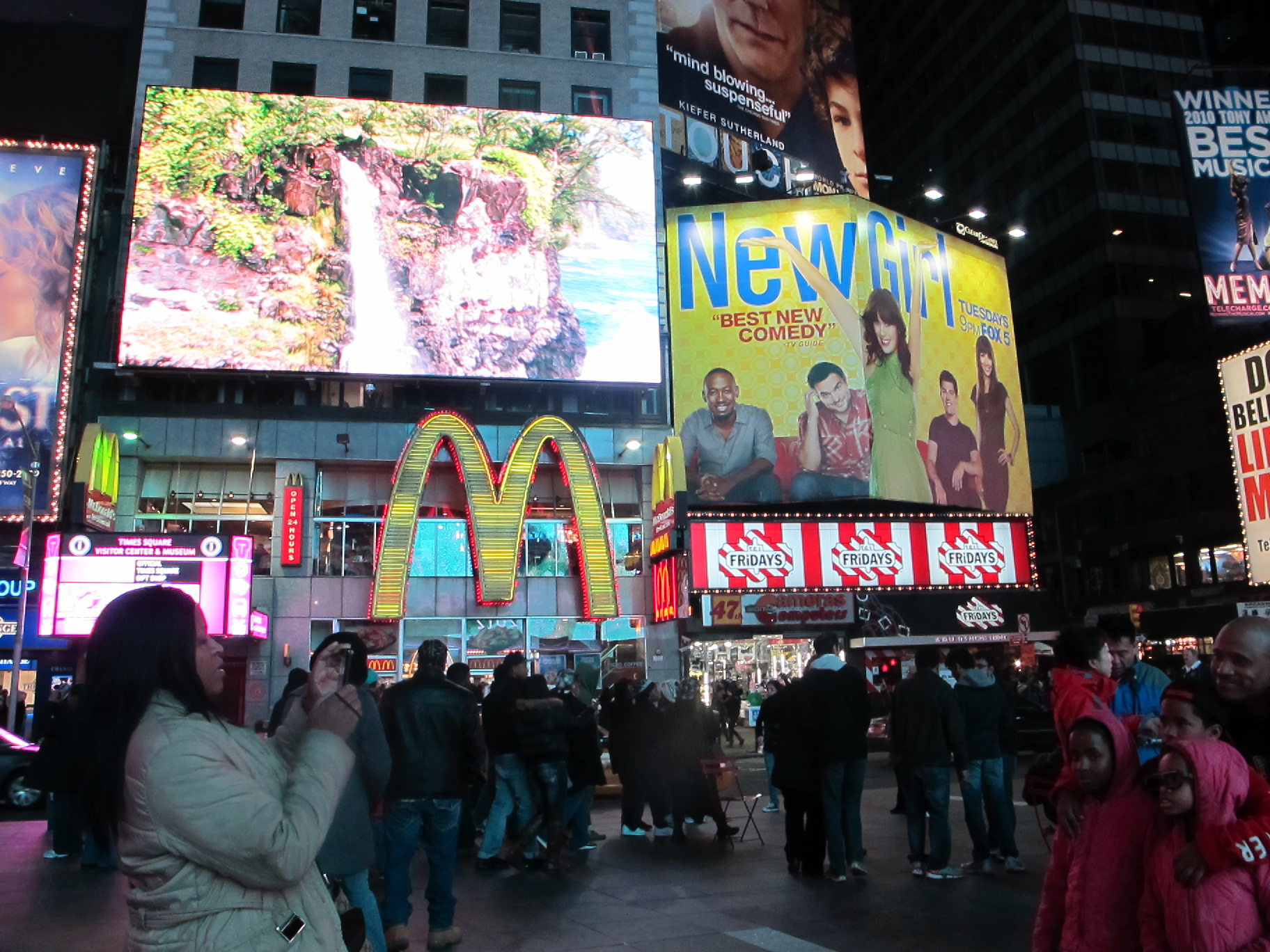 its hard to get perfect personal photos at Times Square because people are everywhere ! so its either you appear in their pictures or they appear in yours ! I wonder how many people have me in their photos 😛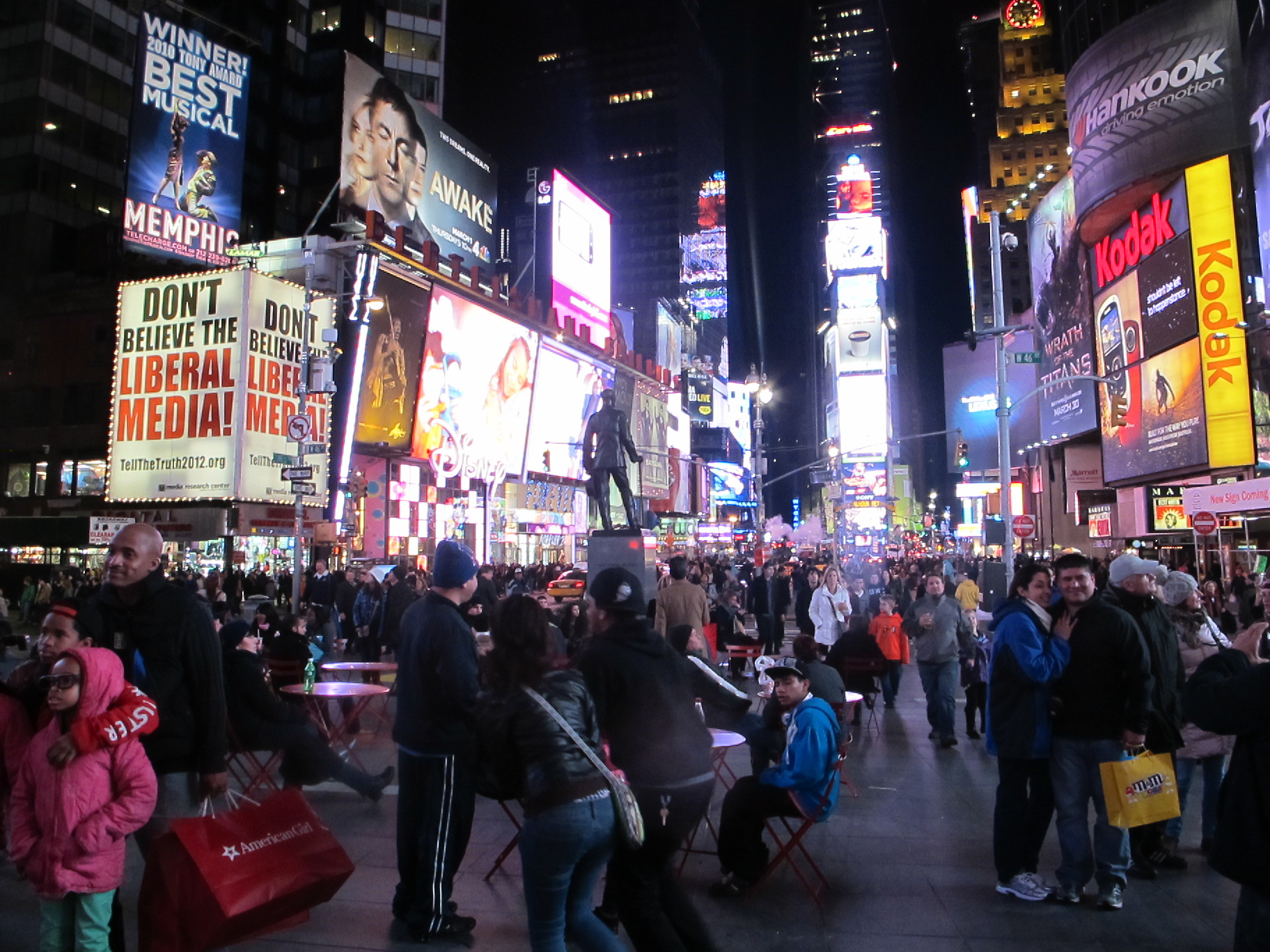 kilsh mo za7ma 😛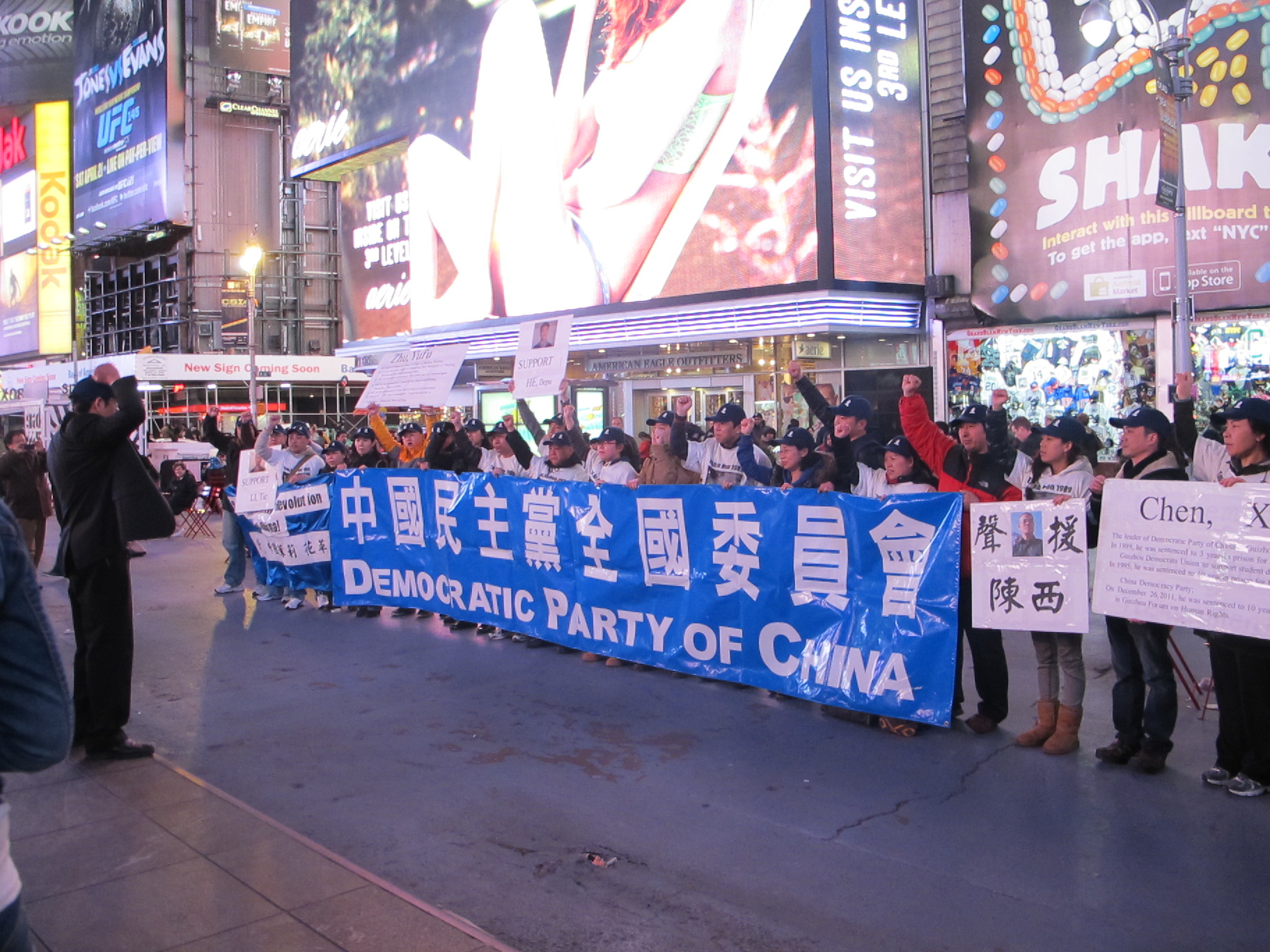 ya b3d qulbii 🙁 free China ..faga'a 6araw 3la bali weyahum rb3 el Tibet allah y3eenhum 3la hl netham .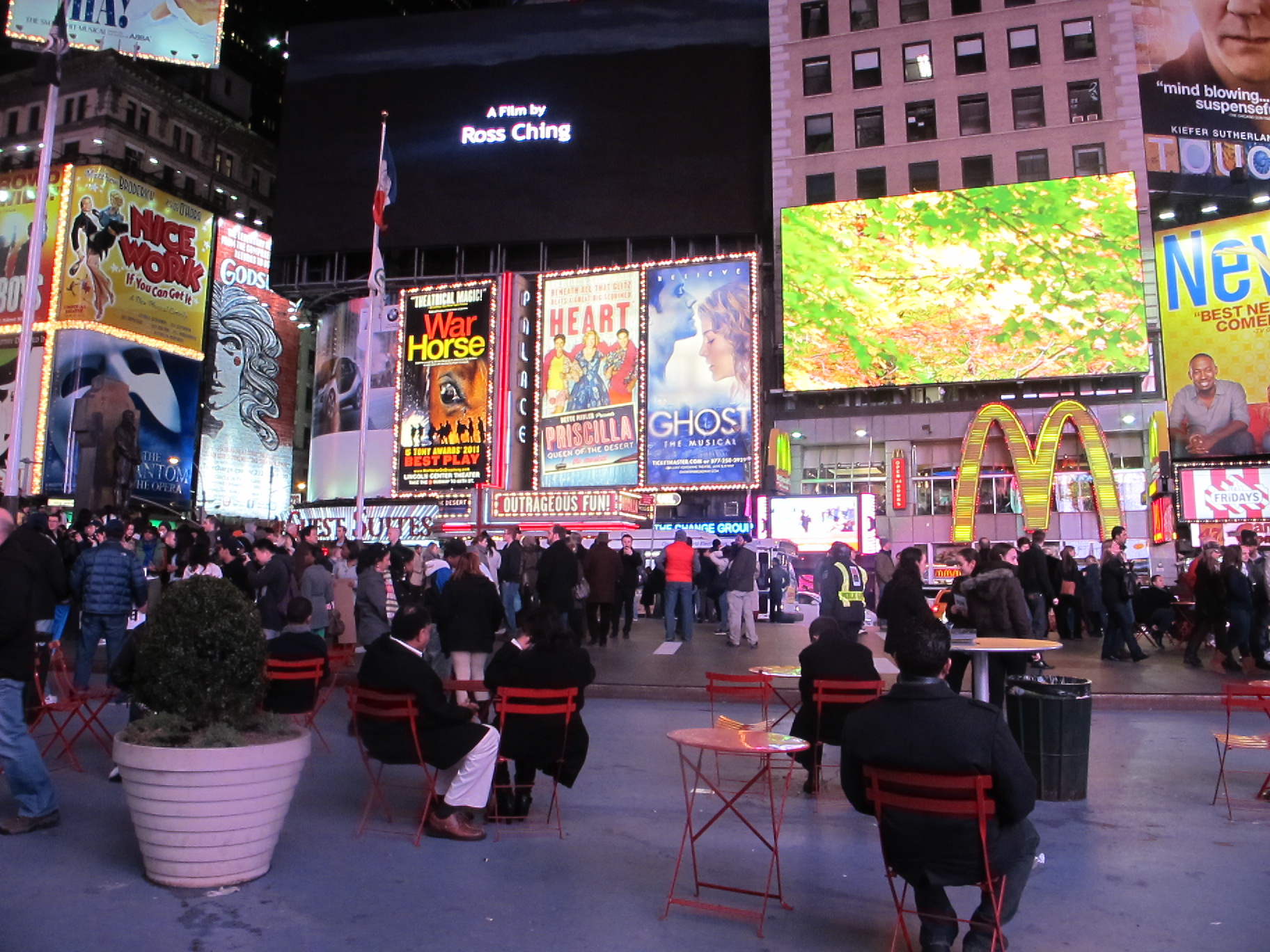 I love to have my morning Coffee at this Place ! each morning in New York ! I  just LOVE IT !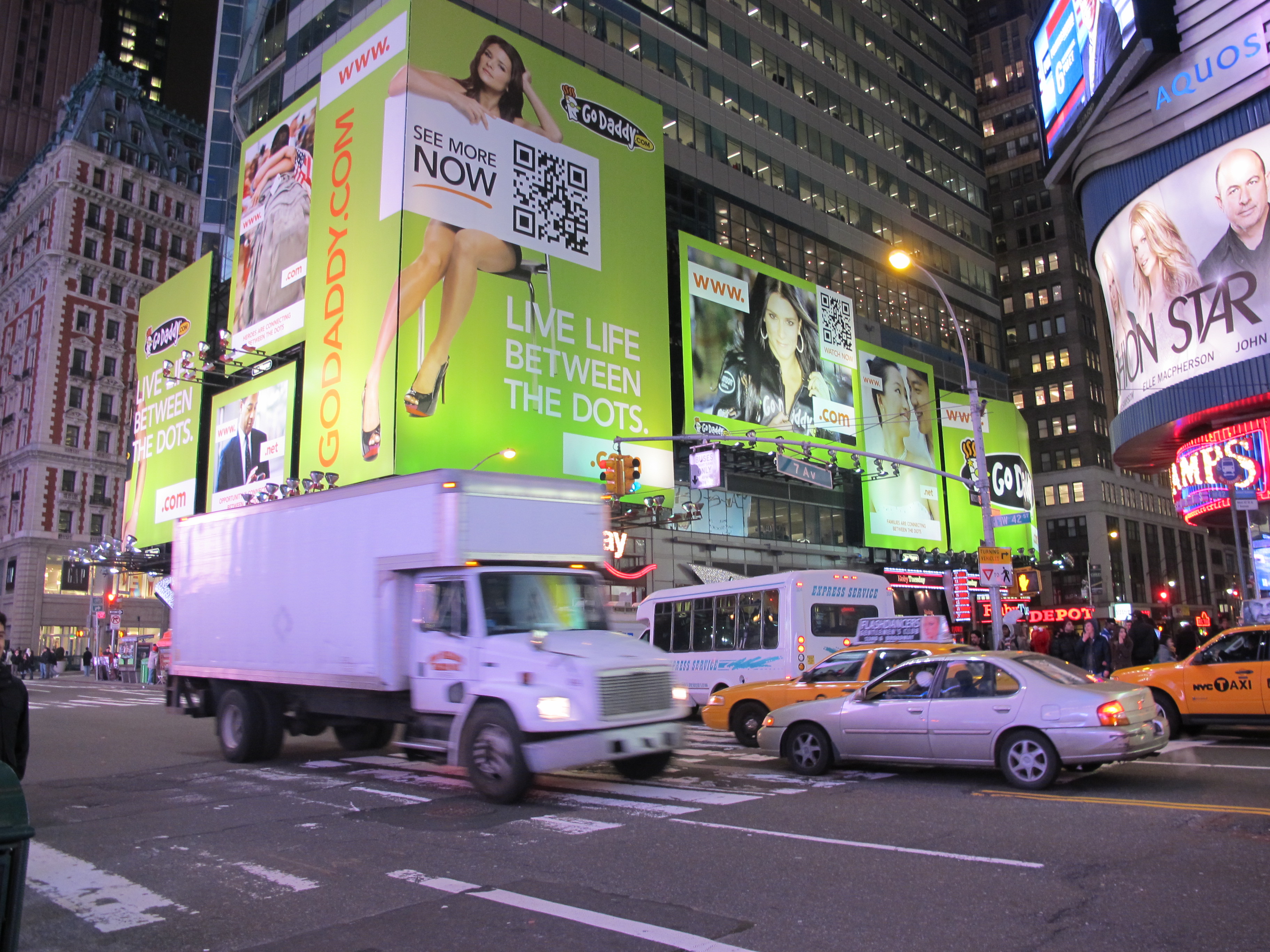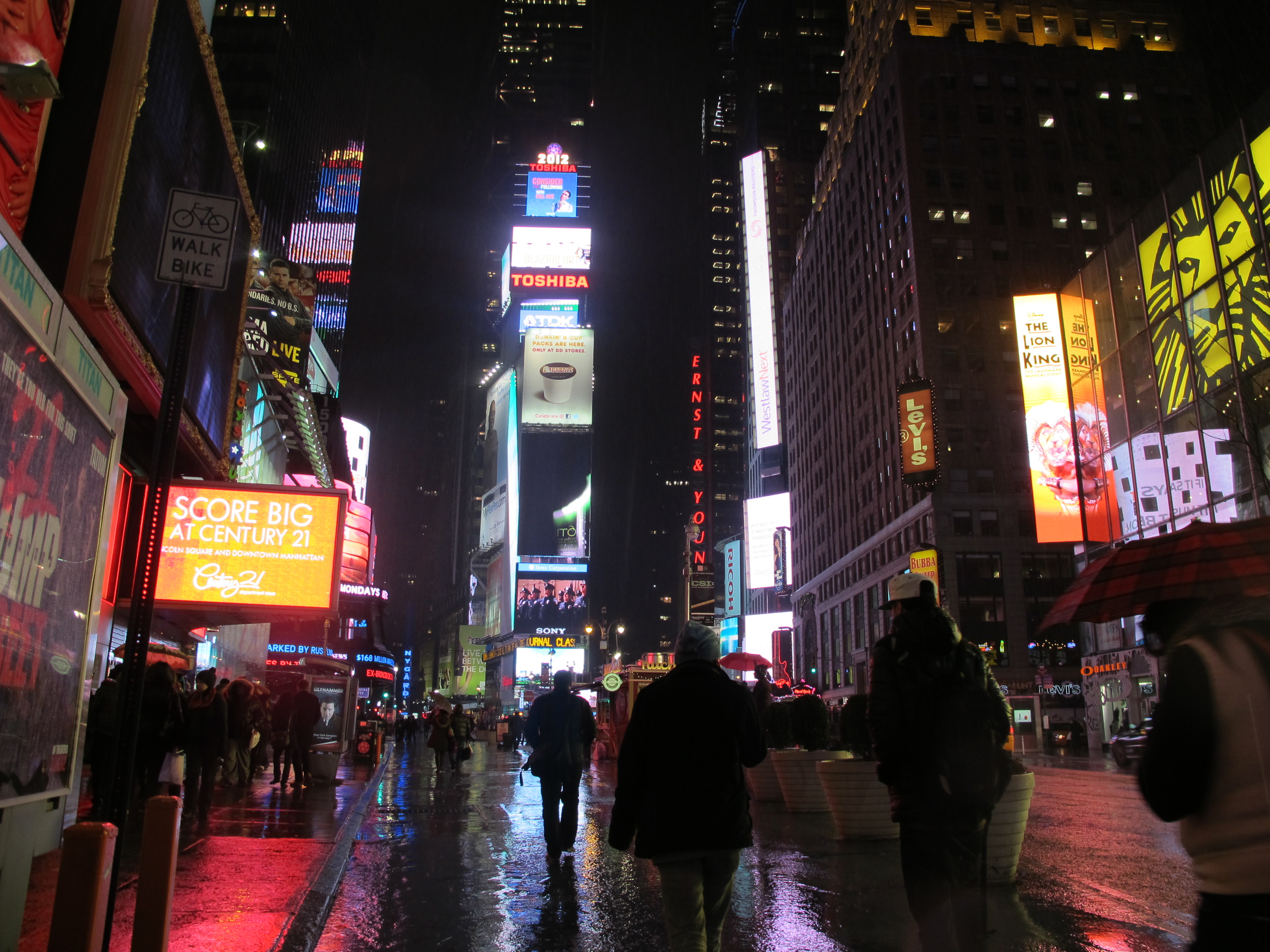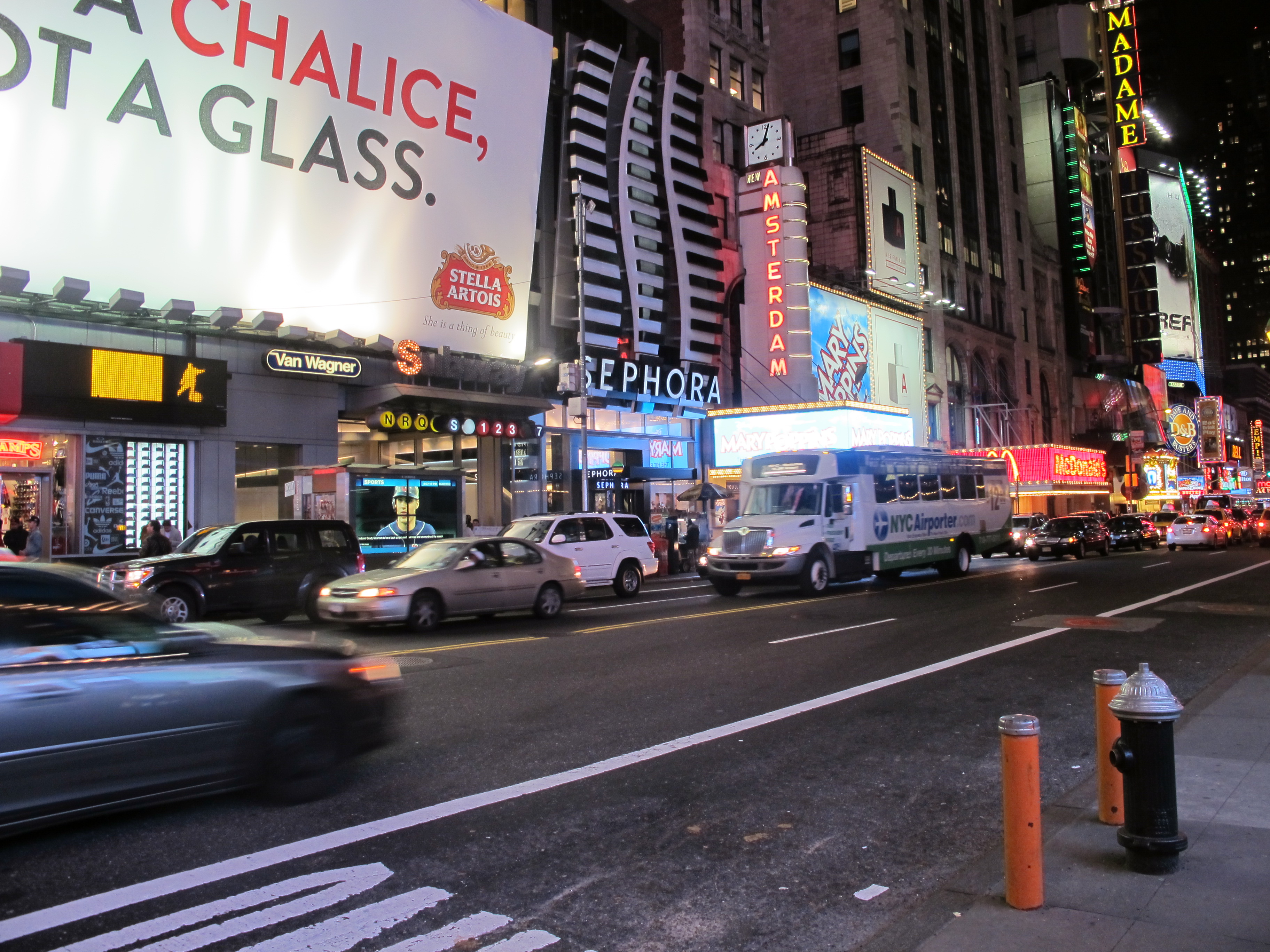 she was smiling at me 😛 elthahir mstansa 3la 7jabi 😛 shakil ghreeb ! and I love this photo too !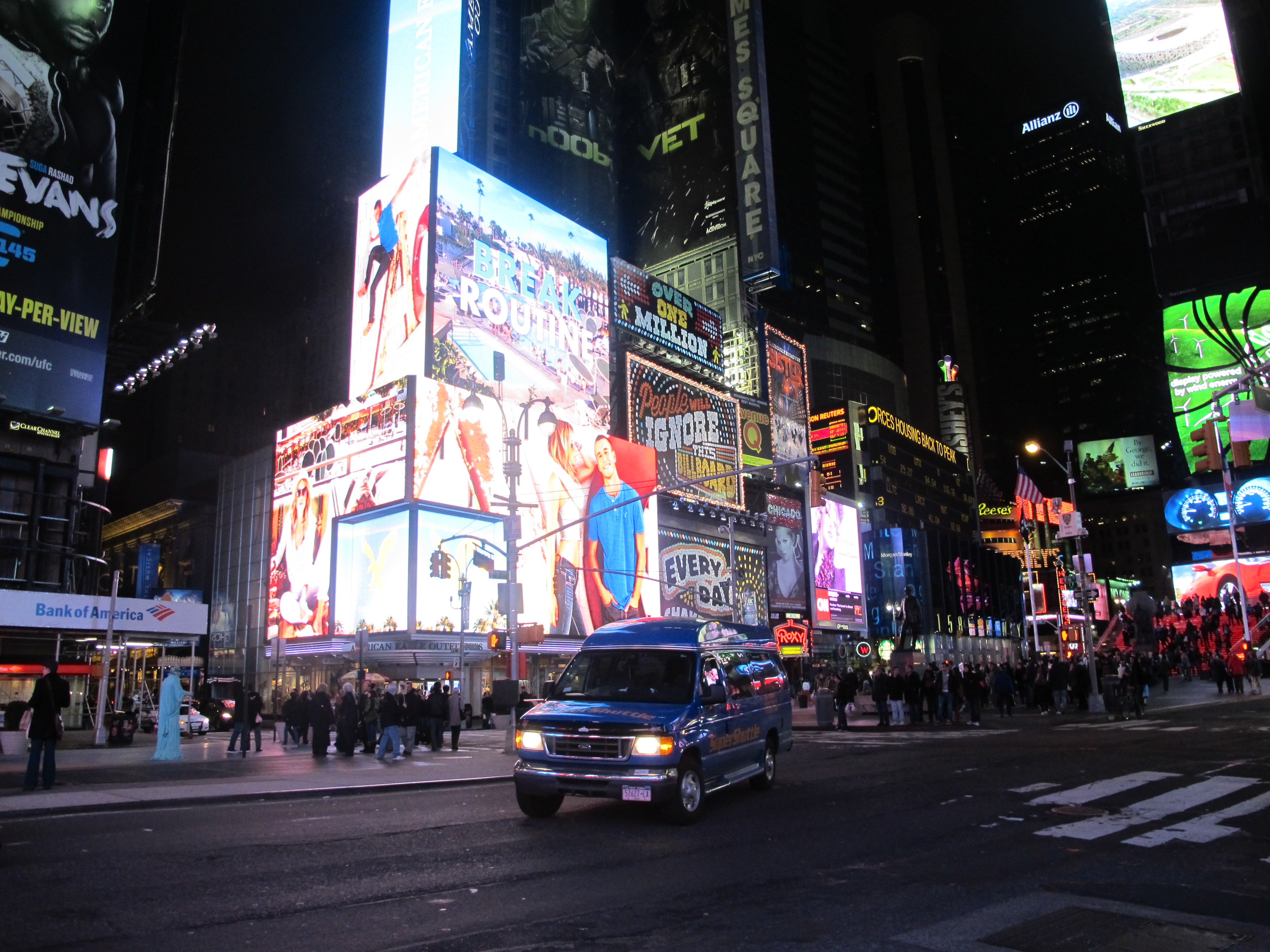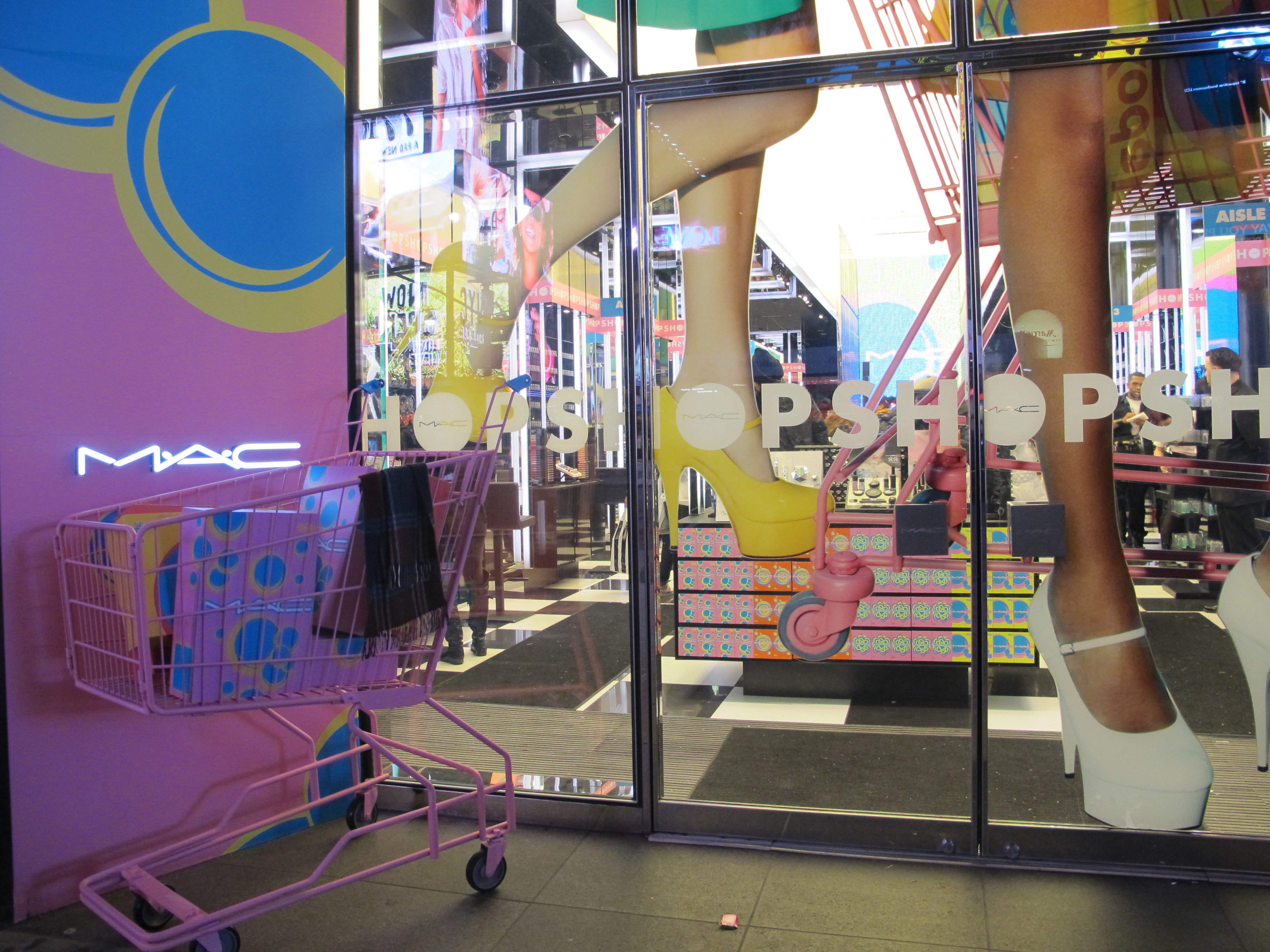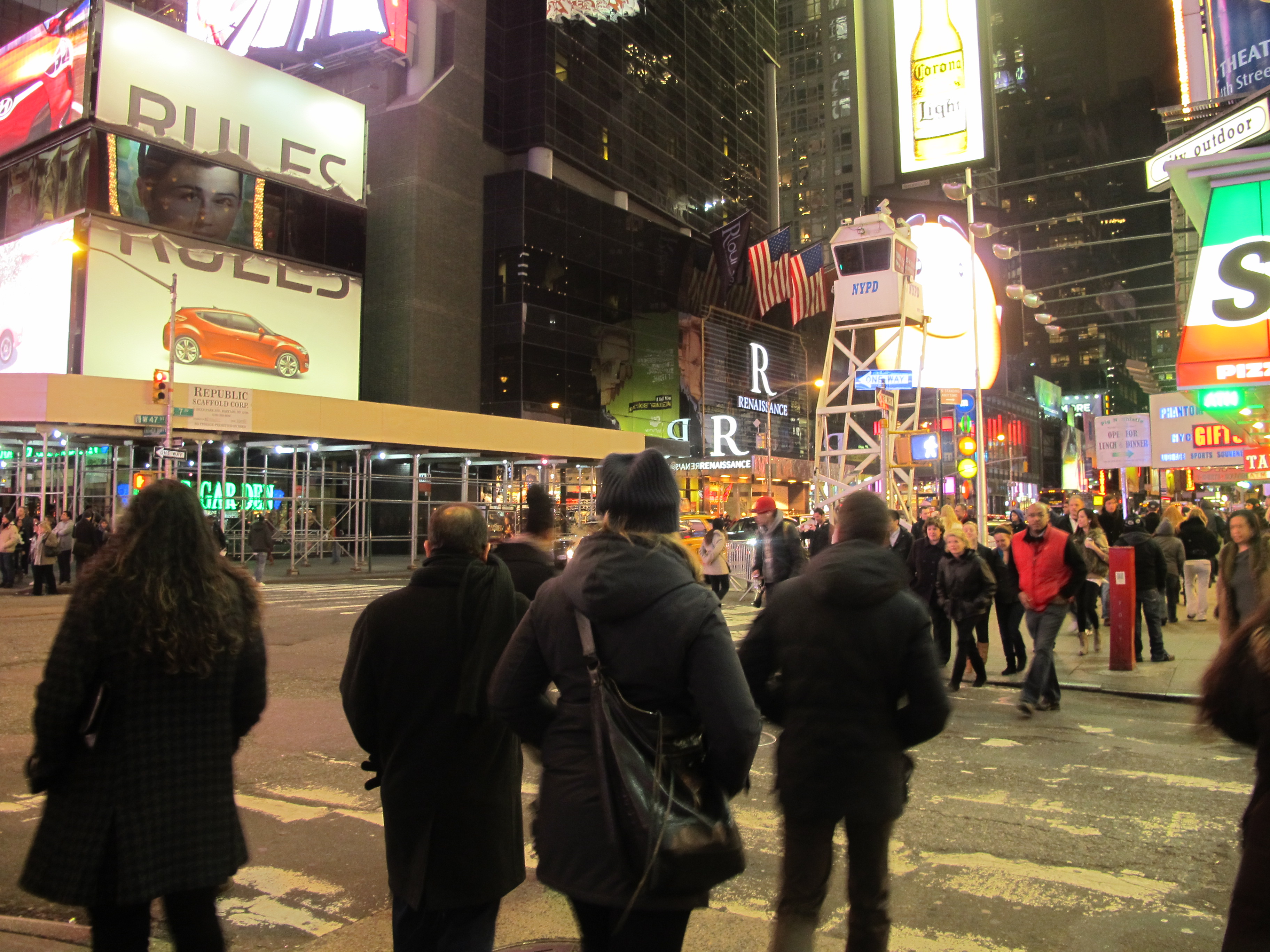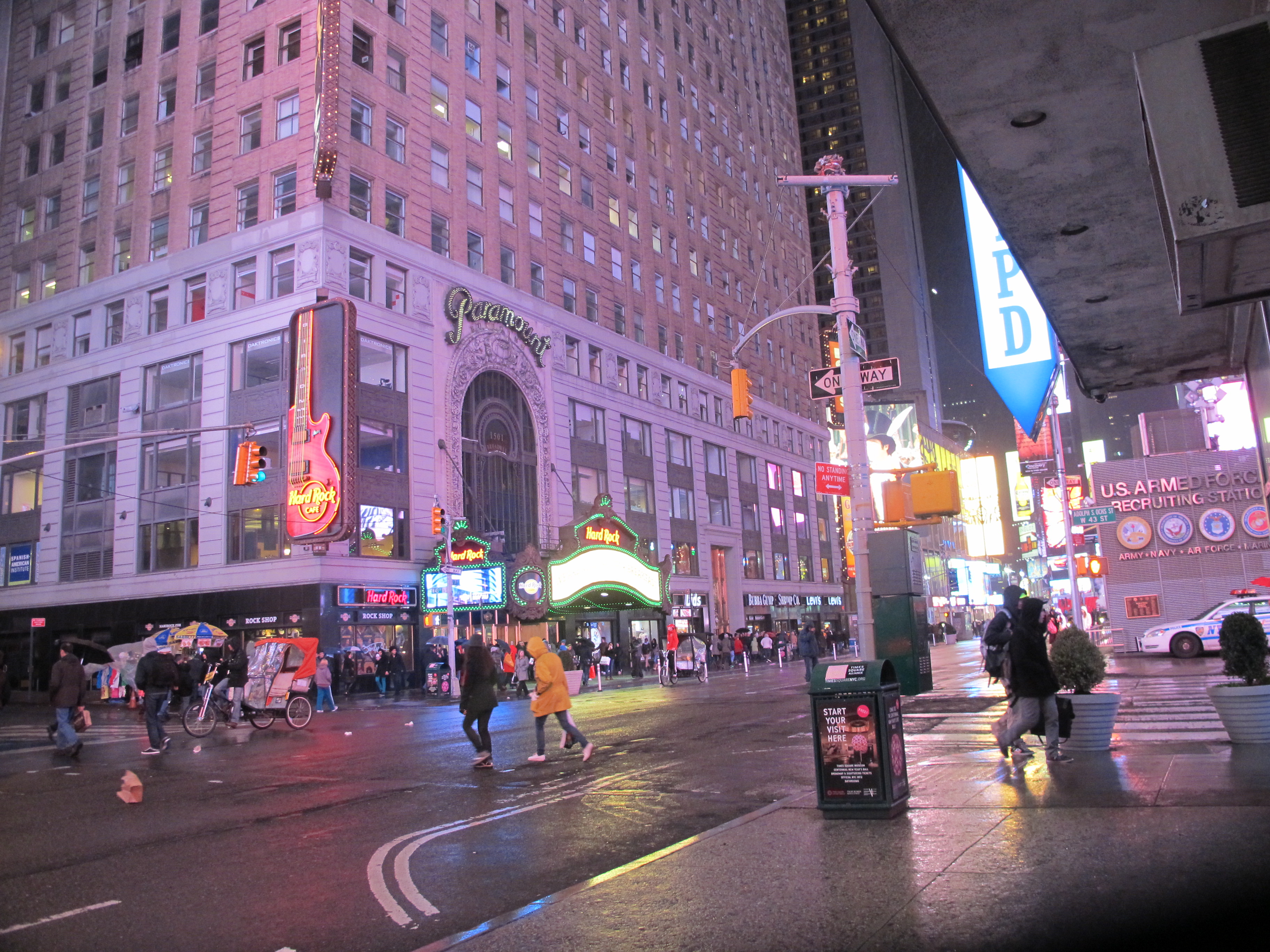 and one night it rained !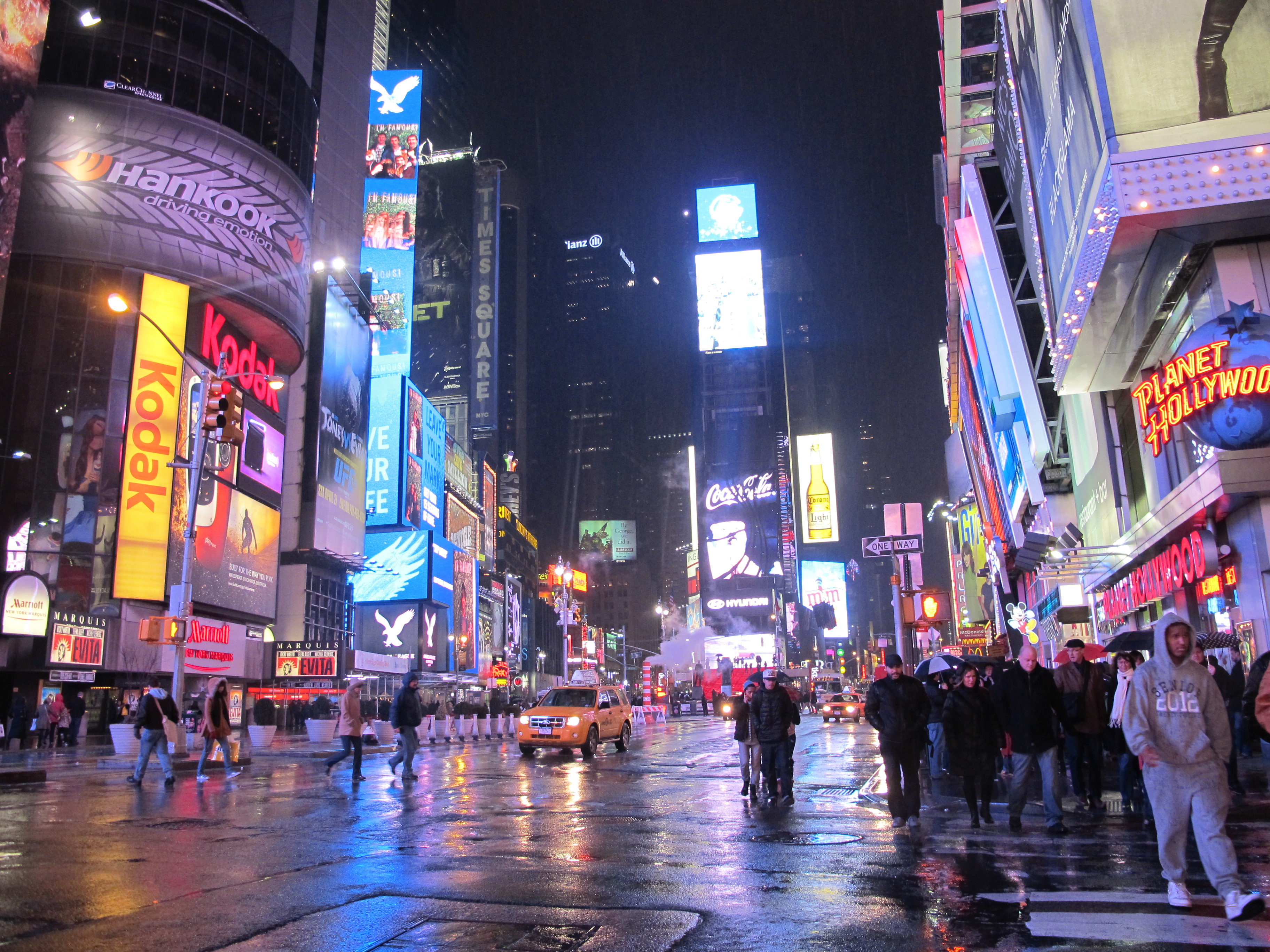 My places at at Times Square : elamakin eli a7bha o a7oos fiha kil yoom 😛
 M & M world store
Hershey's Times Square
Mac Cosmetics
Forever 21 – girls you are so gonna love it ! its so huge o el coleection 6b3an shay ghair malah sheghl fi our collection 😛
American eagle   
 Not to forget all the restaurants there including Bubba Gump and also Shake Shack ! but its on Columbus Ave  which is on the next block  ;D  and all the Broadway Theatres … so don't miss Times Suqare New York every night whenever you are NYC .. I lvoe going around the place at night specially before attending a broadway show 🙂 is that it ? nope ! so how does this place look during day Light ..coming up next 😉