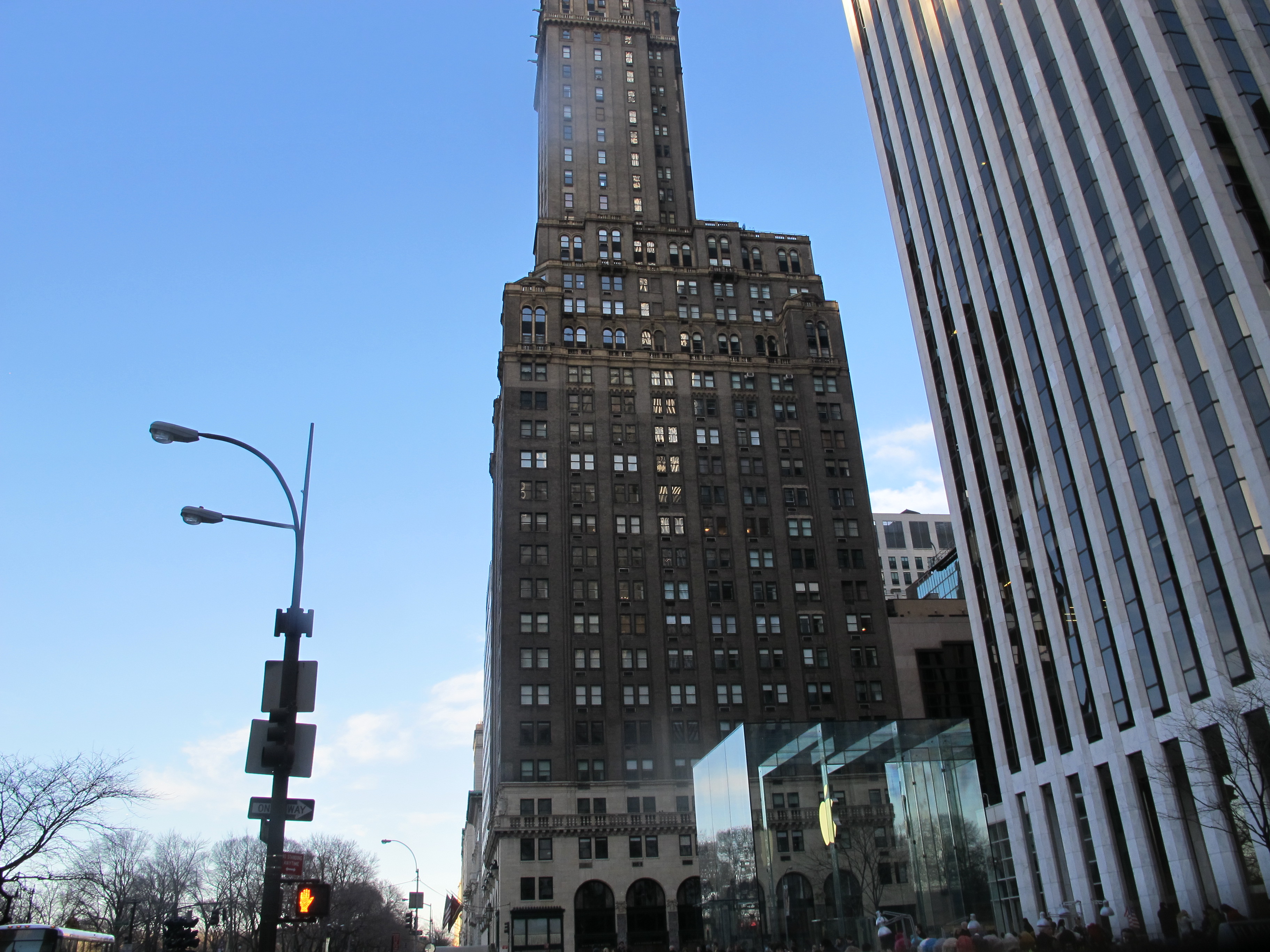 That avenue Has it all … from Luxury Shopping to Casual !! you can find many brands and depatment stores along that Avenue ….  That avenue is considered a tourist attraction !! I start my walk with a taxi drop off at Apple store 😀 that's the way I start my day at Fifth Avenue everytime Im in New York ! In my Last visit during March 2012, I had a new experience ! I never been to New York during Winter ! how lovely it is to do your shopping and walk around the 5th Avenue when its totally freezing 😛  some people might find that weird 😛 but for me since Im a muslim Girl wearing a" Hejab " Headscarf ….its more confortable  and enjoyable for me than summer times. So what about the Fifth Avenue ? If you love Fashion then its a MUST stop when in NYC , Its a very unique esxperience to shop in that Avenue surrounded by skyscraper, amazing Buldings and historical roads. Fifth Avenue is Located in the center of Manhattan, the best shopping experience  at fifth avenue takes place between 39th and 60th Street at NYC flagship stores. You can find alomsot anything you want or desired when it comes to fashion and trends ! Also there are nice places for  NY souvenirs 🙂 All you need is to walk around the Avenue for a long looong time 😛 Let's say a day won't be enough if you want to explore the place and shop at the same time .
 Now Let's see what did I enjoyed when I was at Fifth Avenue …Are you ready ? Let's go 😀 laaataaaah 9ech ared hl mokaaan 🙁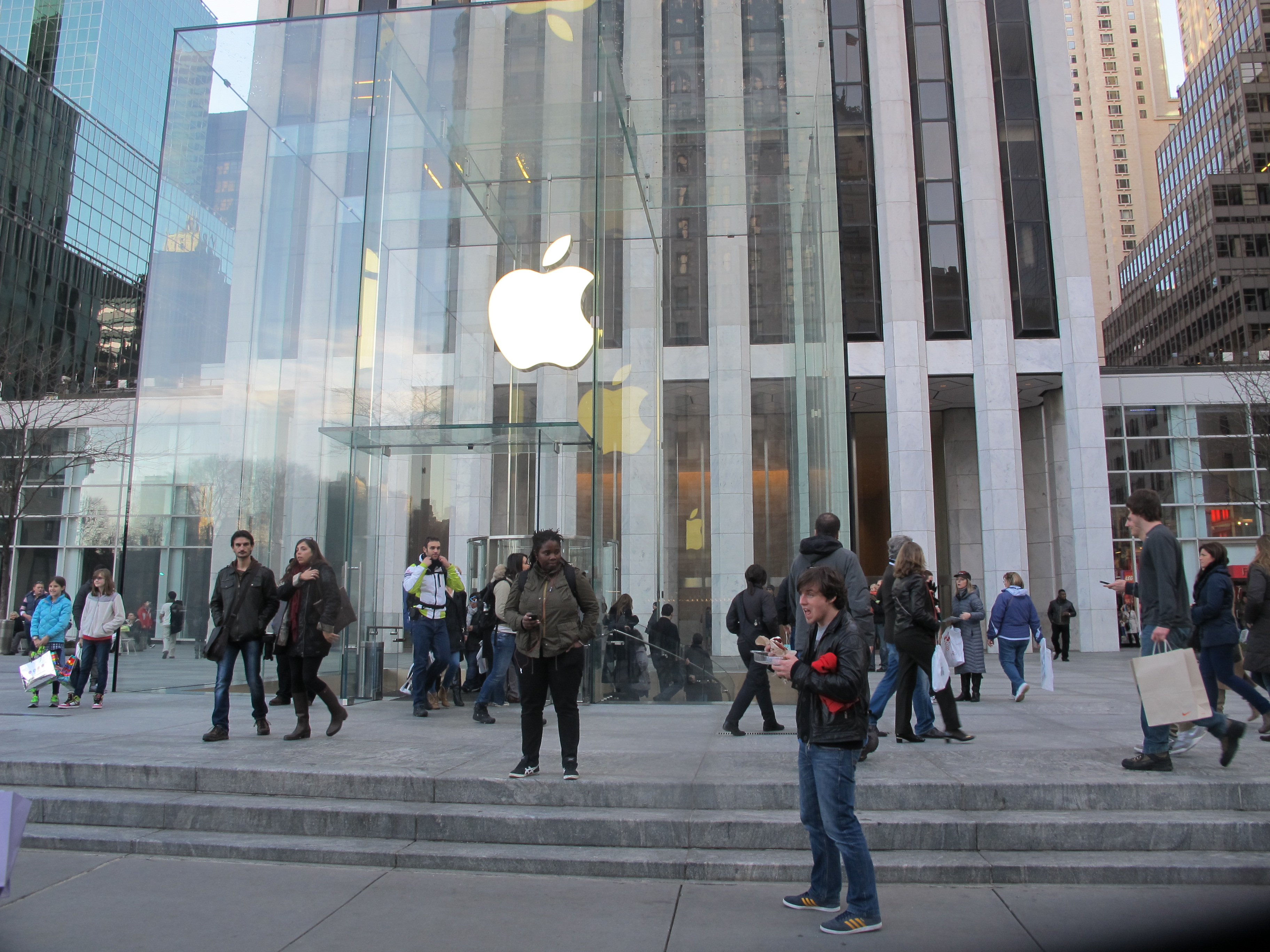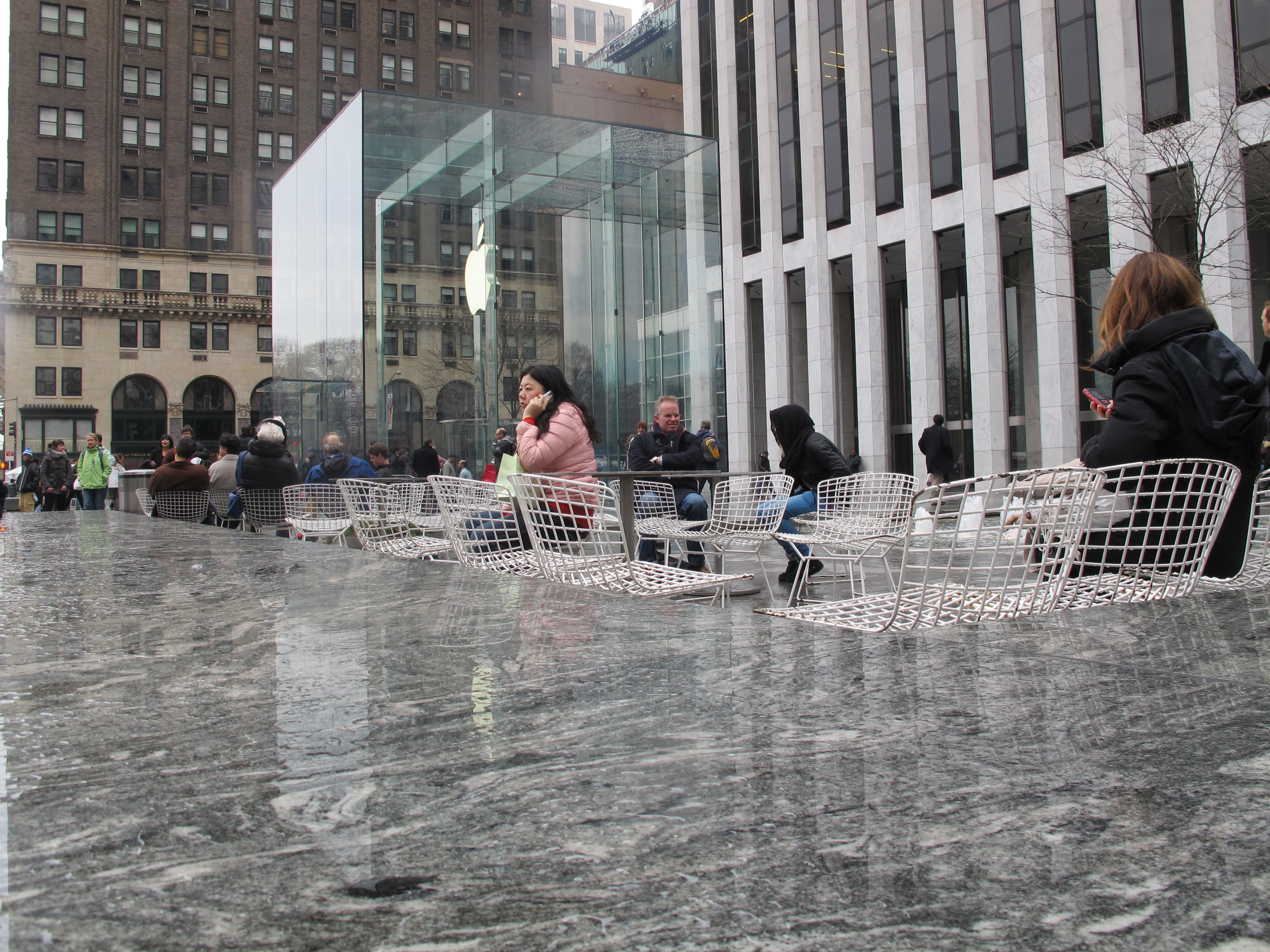 From the famous Apple Store we start our walk ….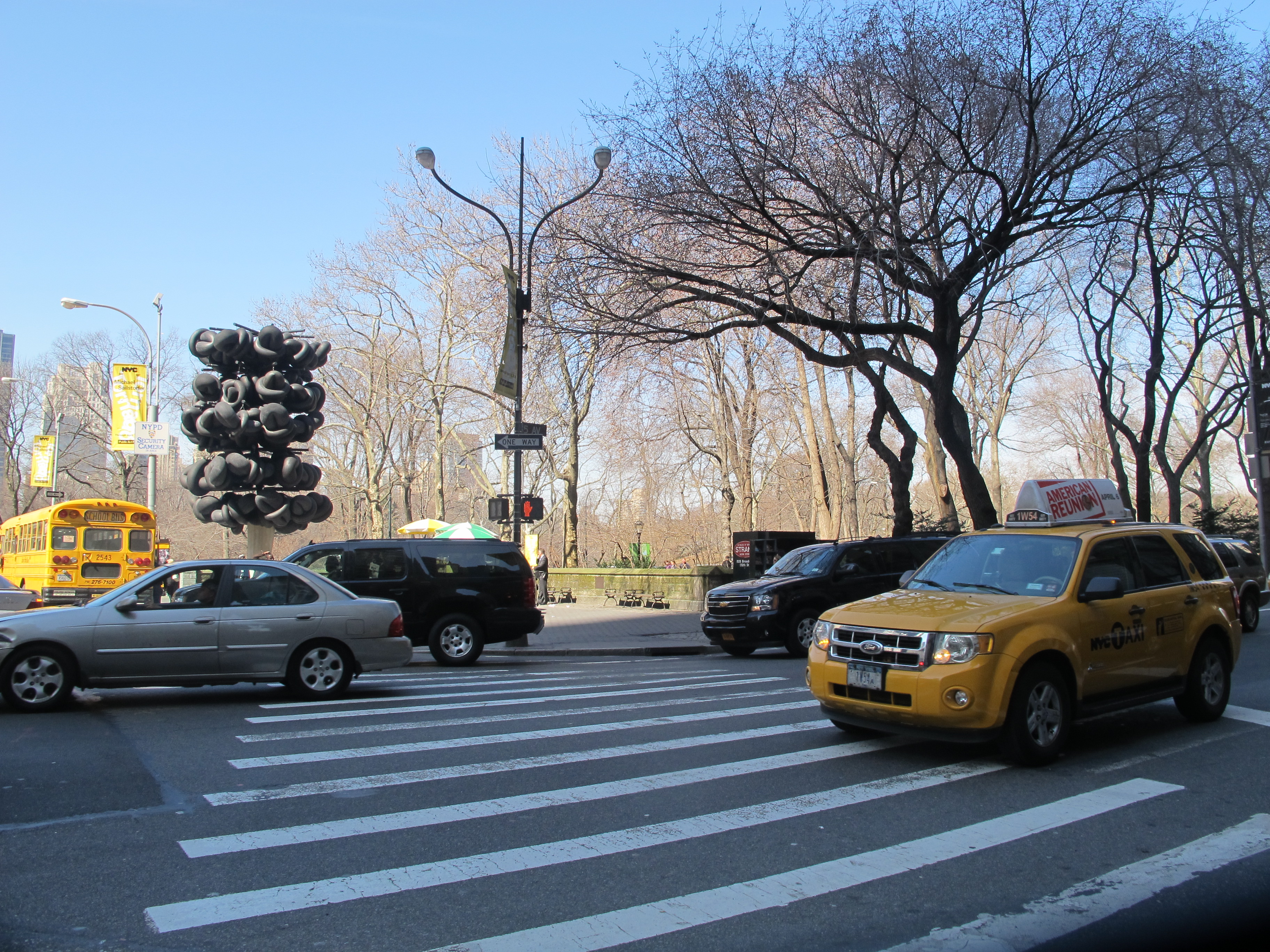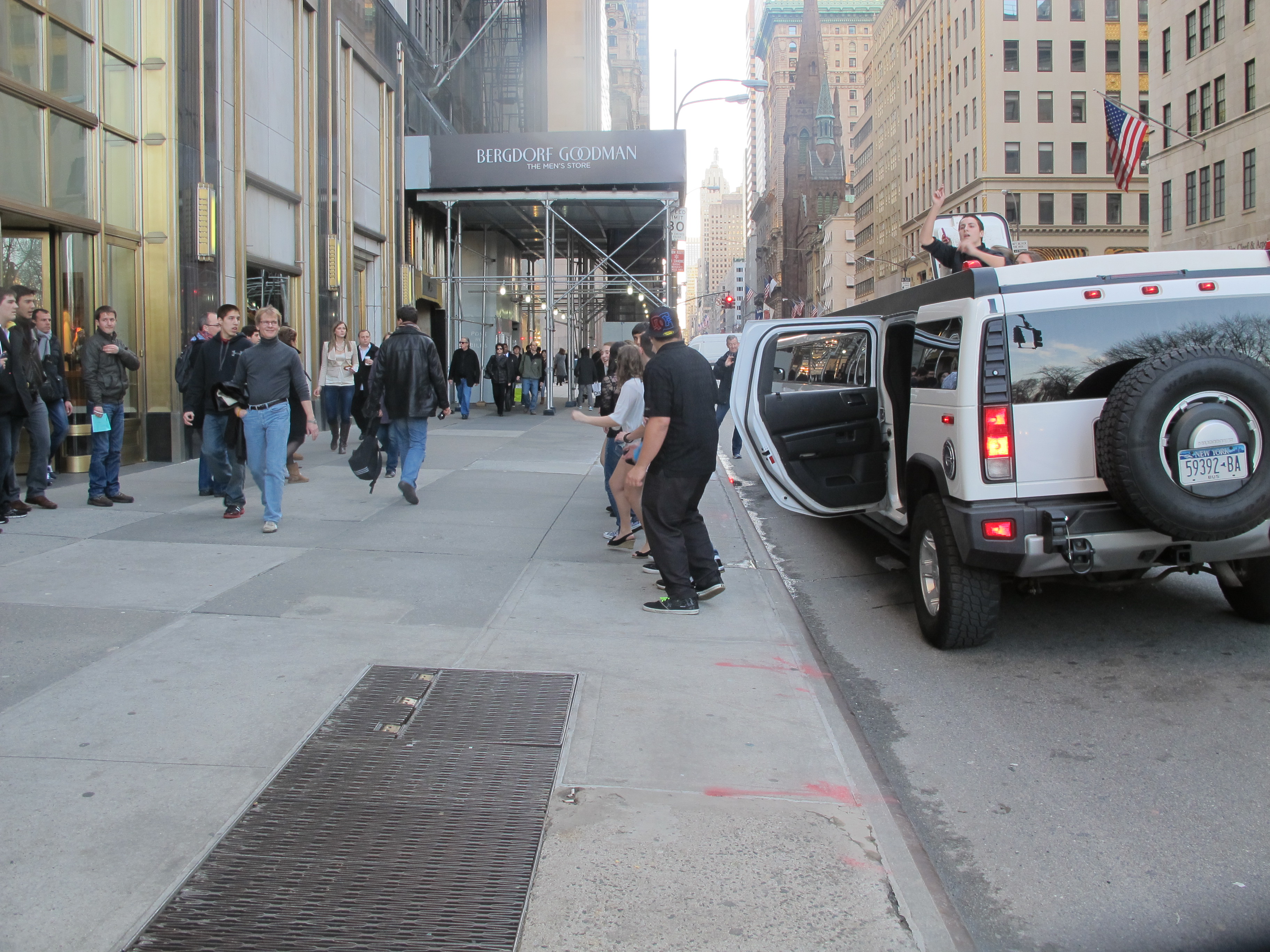 a group of teenagers we preforming a special dance Next Bergdofr Goodman Men Store !! atwaqa3 3leehum nathir 😛 etha enja7aw bil emte7aan bsawoon raq9aa in a public Place ! music was on ! and tourists were enjoying that dance lool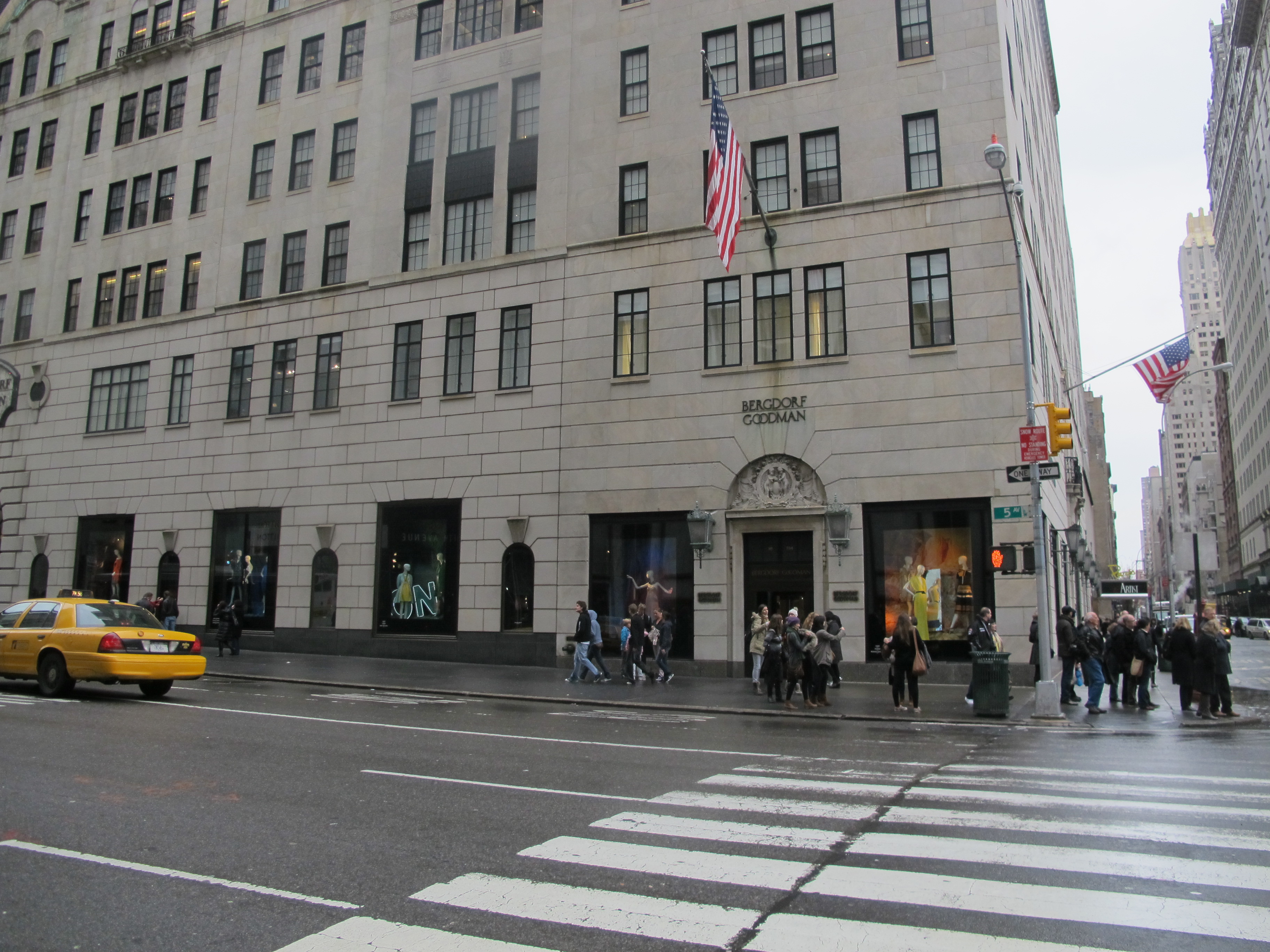 across the street …That is the one and only fine women's Fashion Department store " Bergdorf Goodman"  ! amooooooot 3leeeeh !!! usually I find many nice collection of clothes suitable for M7ajiba 😀 remember you can find this store only in NYC 😉 Don't miss it eyaninnnnn !! now let's see soome of the inside…..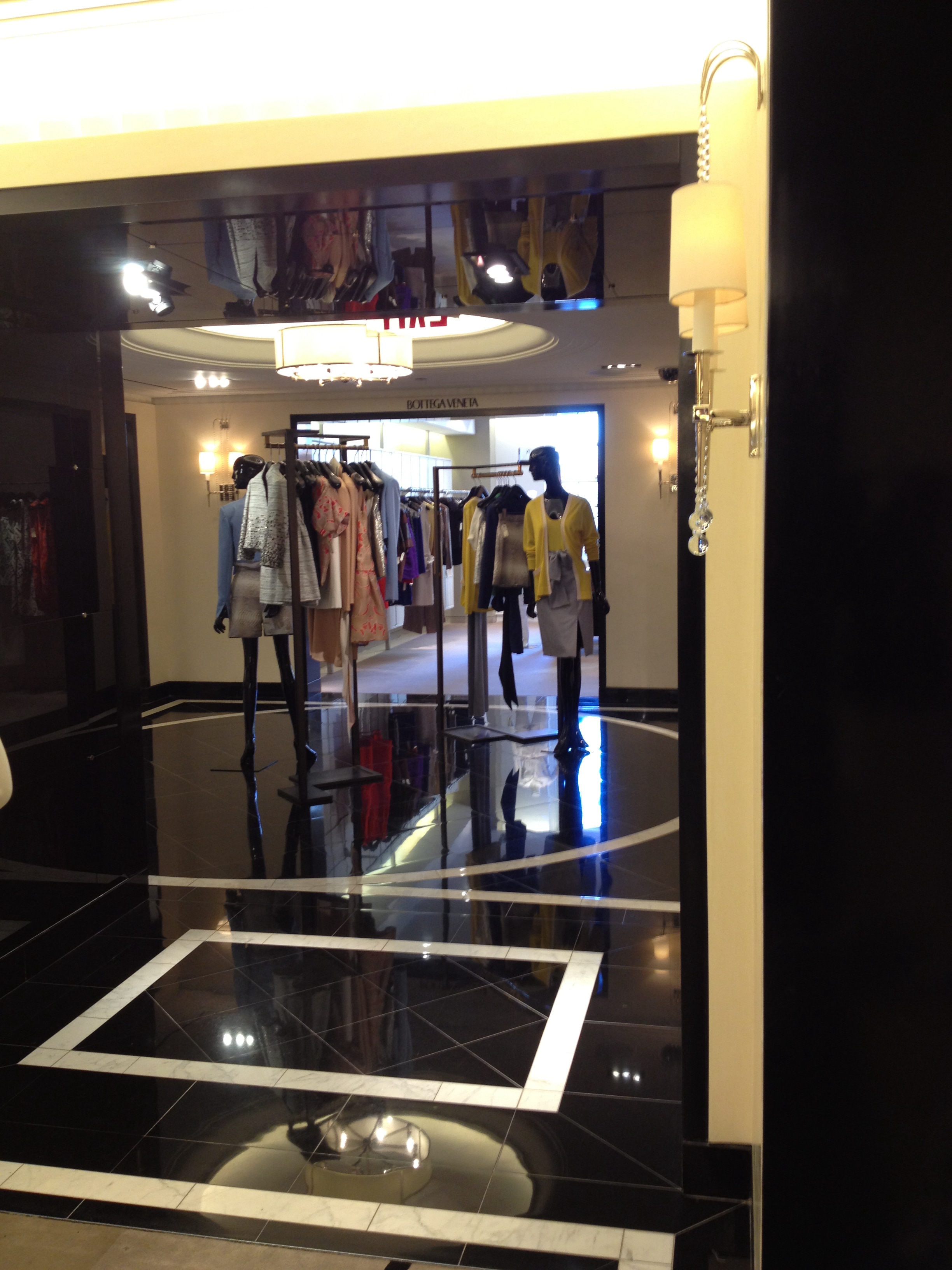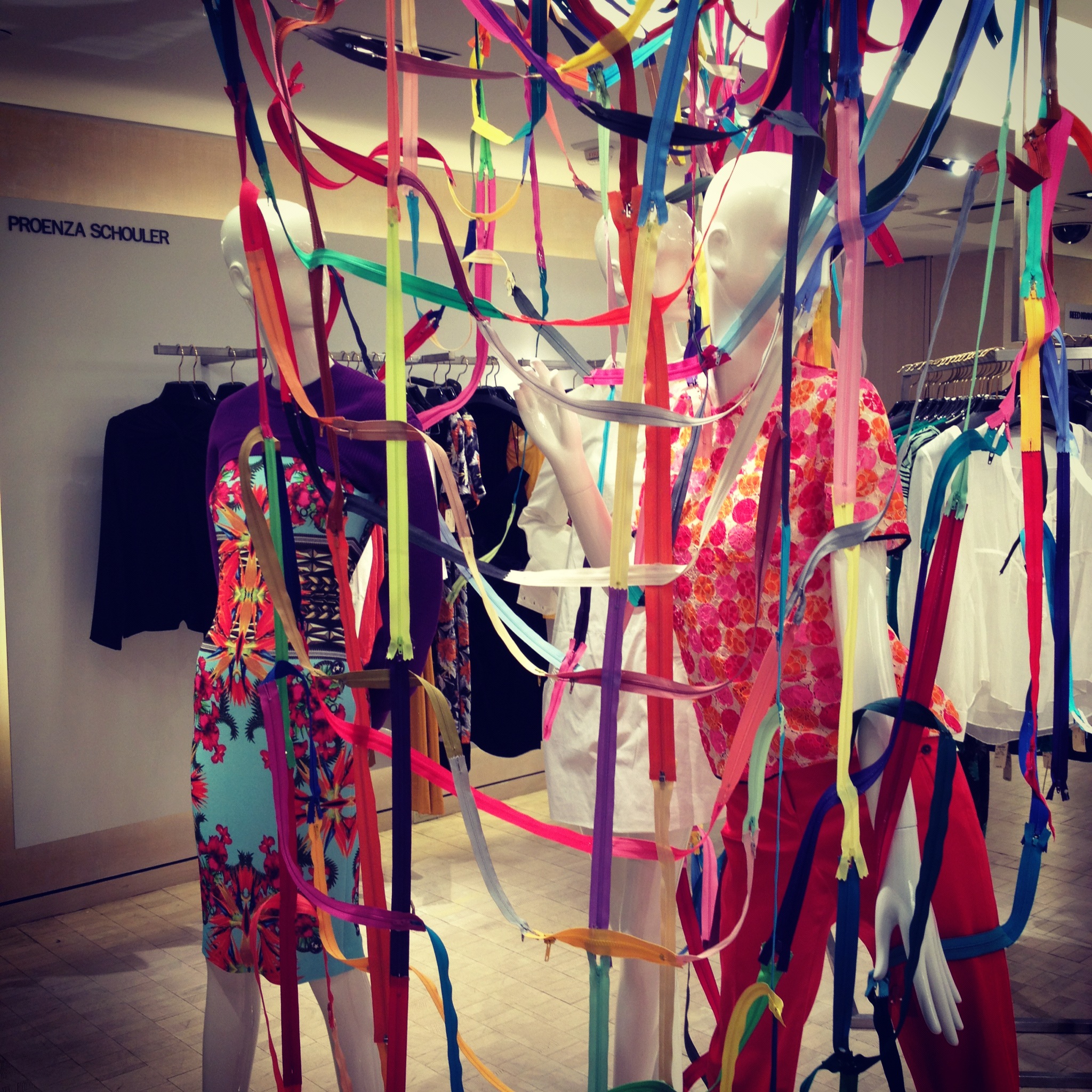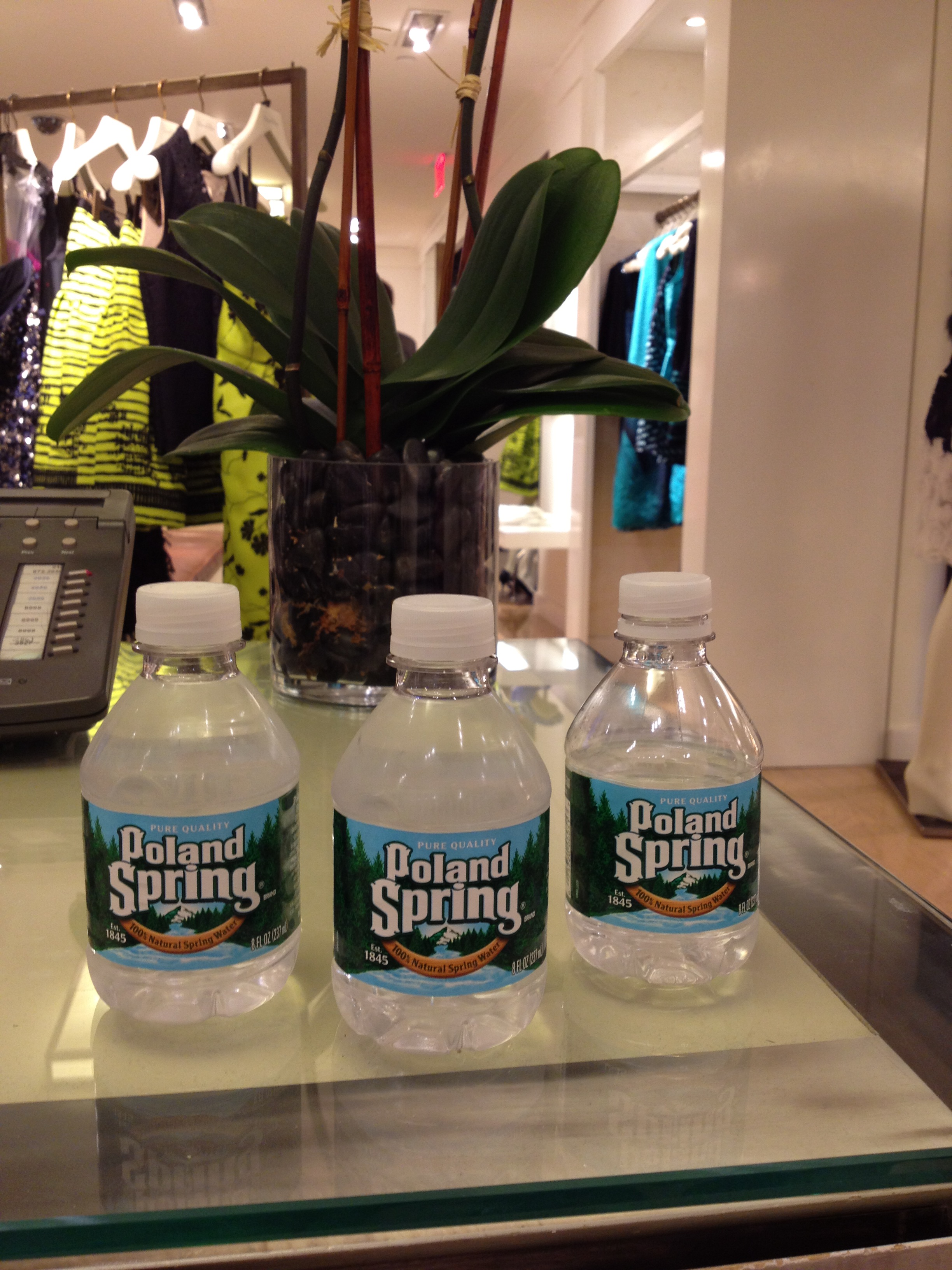 a7laaa theyafa theyafat el Amereekan 😀 amazing service at Bergdorf while trying out some clothes they offer you a drink 🙂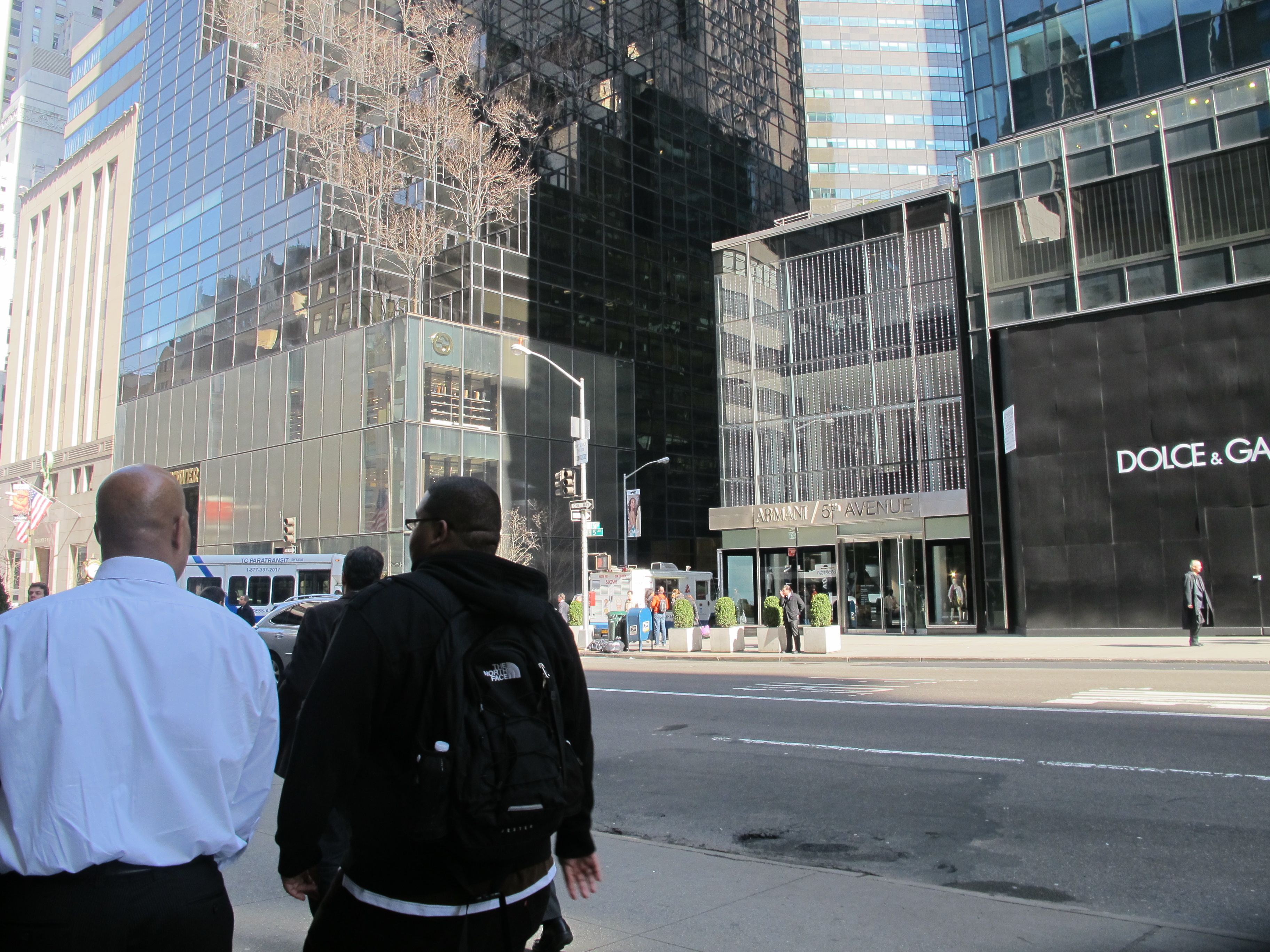 Now Back to the streets … Few steps away from Bergdorf you can Enjoy shopping at Henri Bendel where you can find amazing accessories, cosmetics and lots of gifts ! its for you ! all the girls who want to have fine different experience ! 7da 3jeeb el accessories eli fih ! khrabee6 malha wali o iphone accesories too ! o sowalef cosmetic bags o hair bands ! ashya'a 7lwa o ghareeba ! Now Let's see some of the Inside …..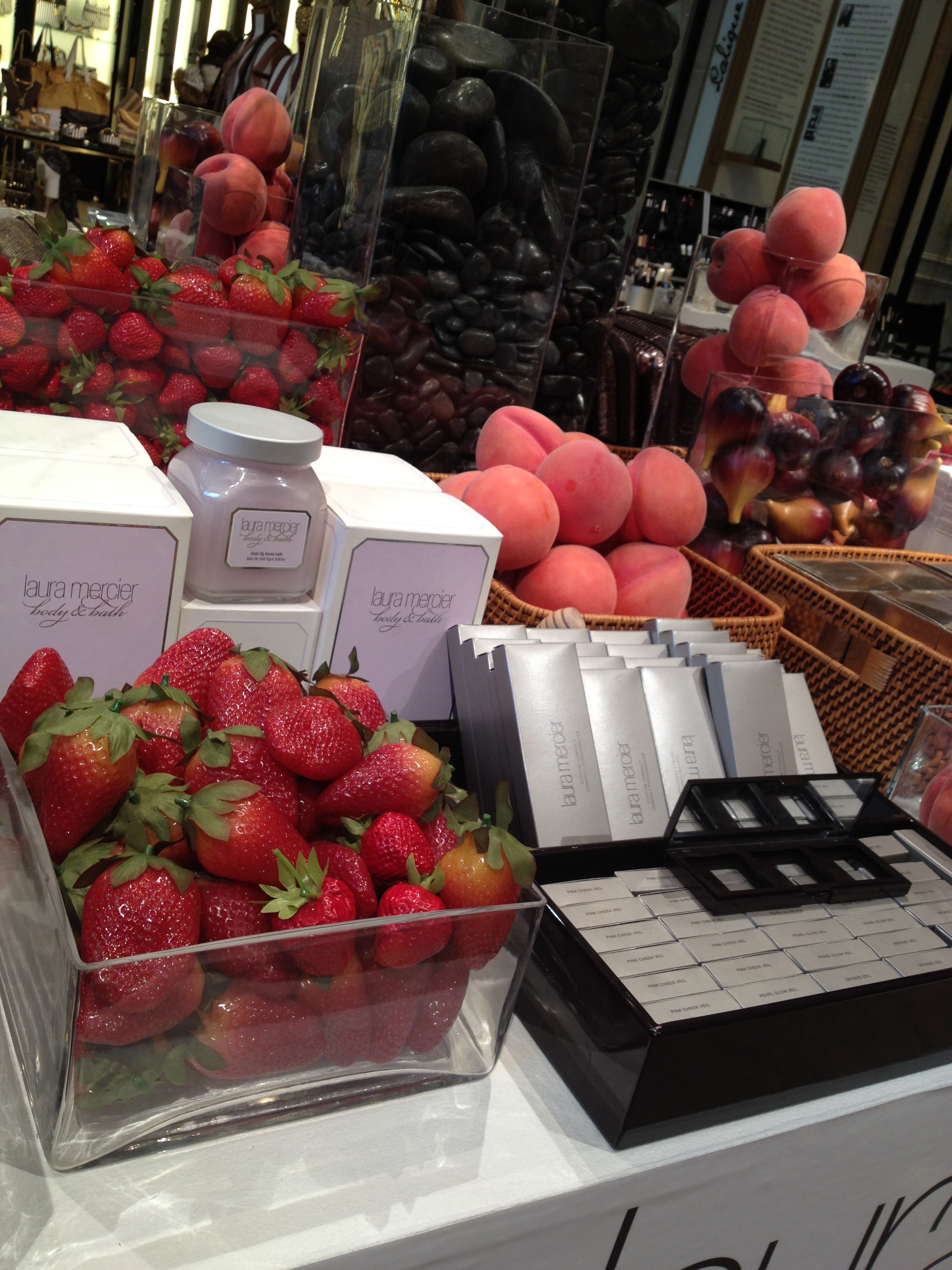 That Brand is so Amazing Laura Mercier .. I use alot of make up from them …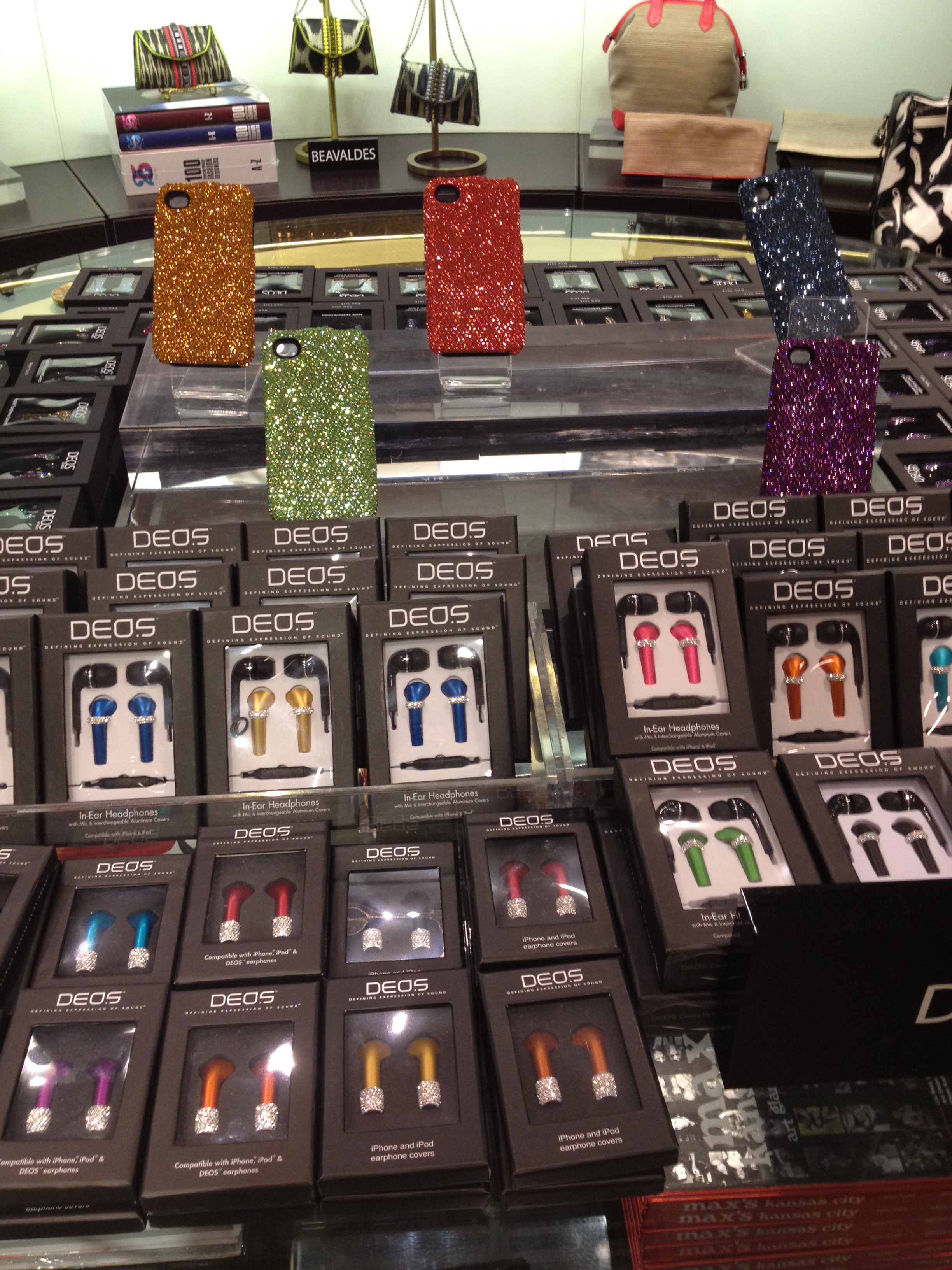 told you:P  ..you can find unique stuff !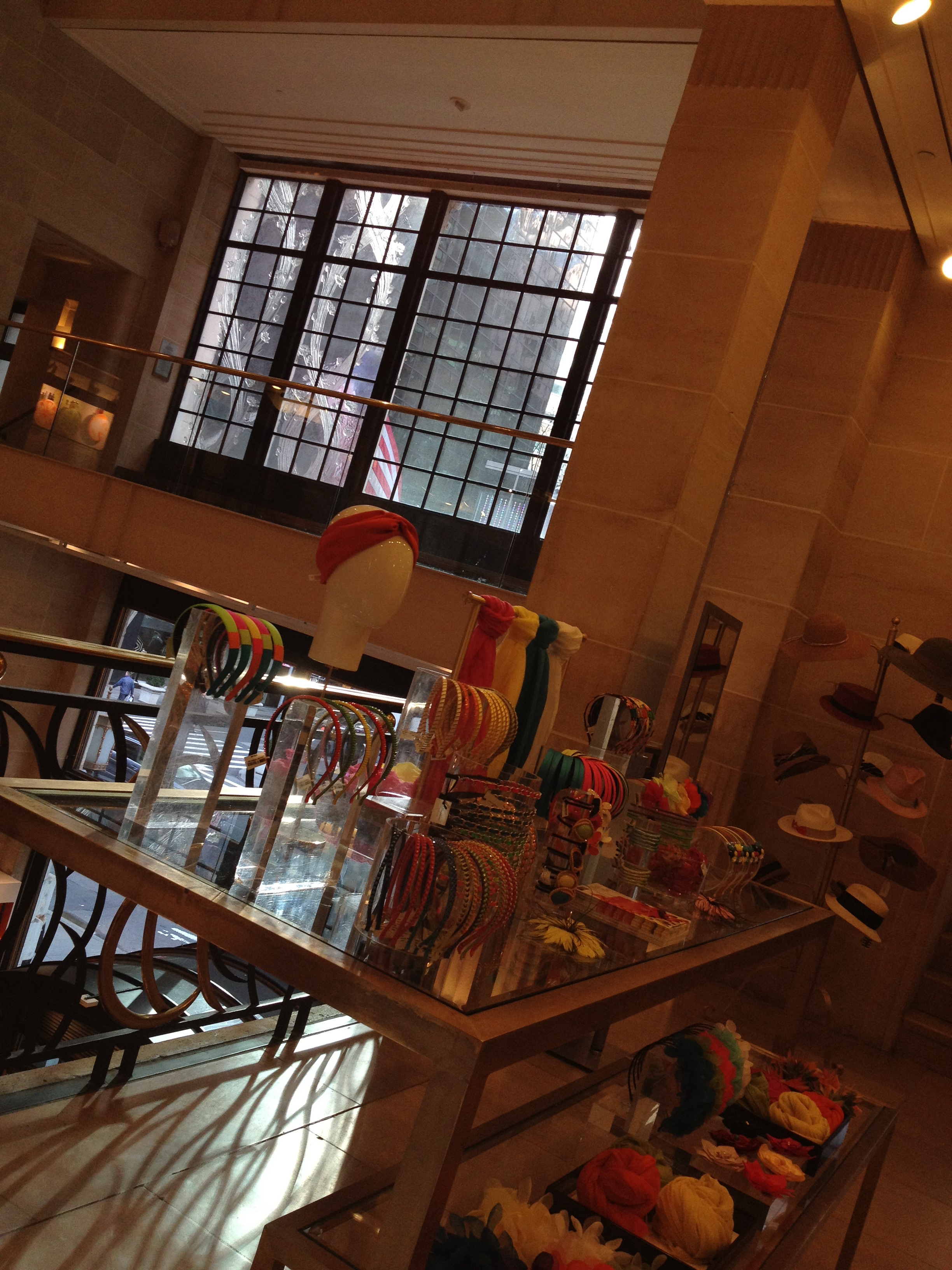 Now Let's go to somewhere else …. Juicy Couture ! you can find Juice store at Madison Avenue too ! but this one is bigger ! im not really sure but I think its the biggest one in NYC …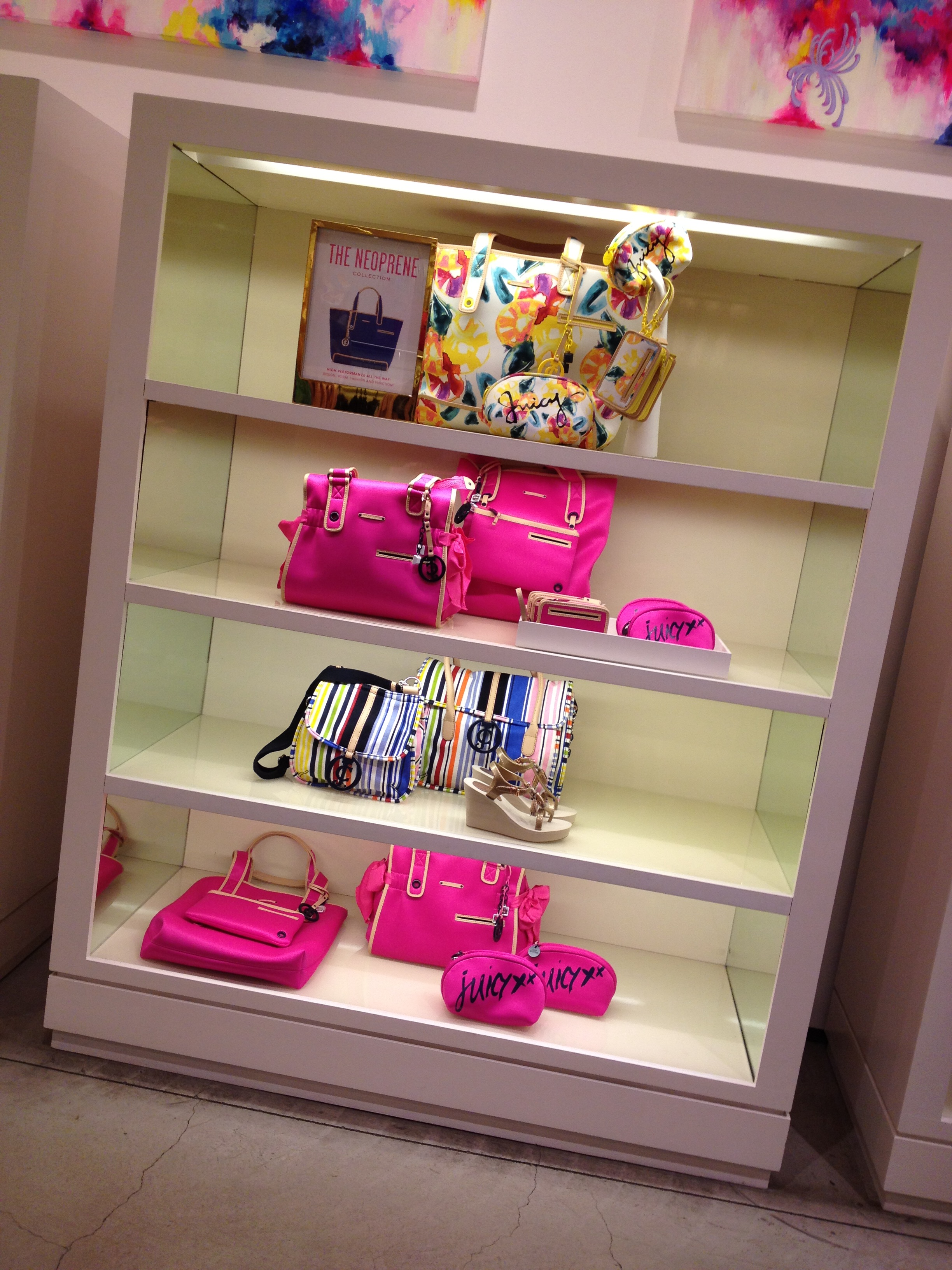 again out in the street ..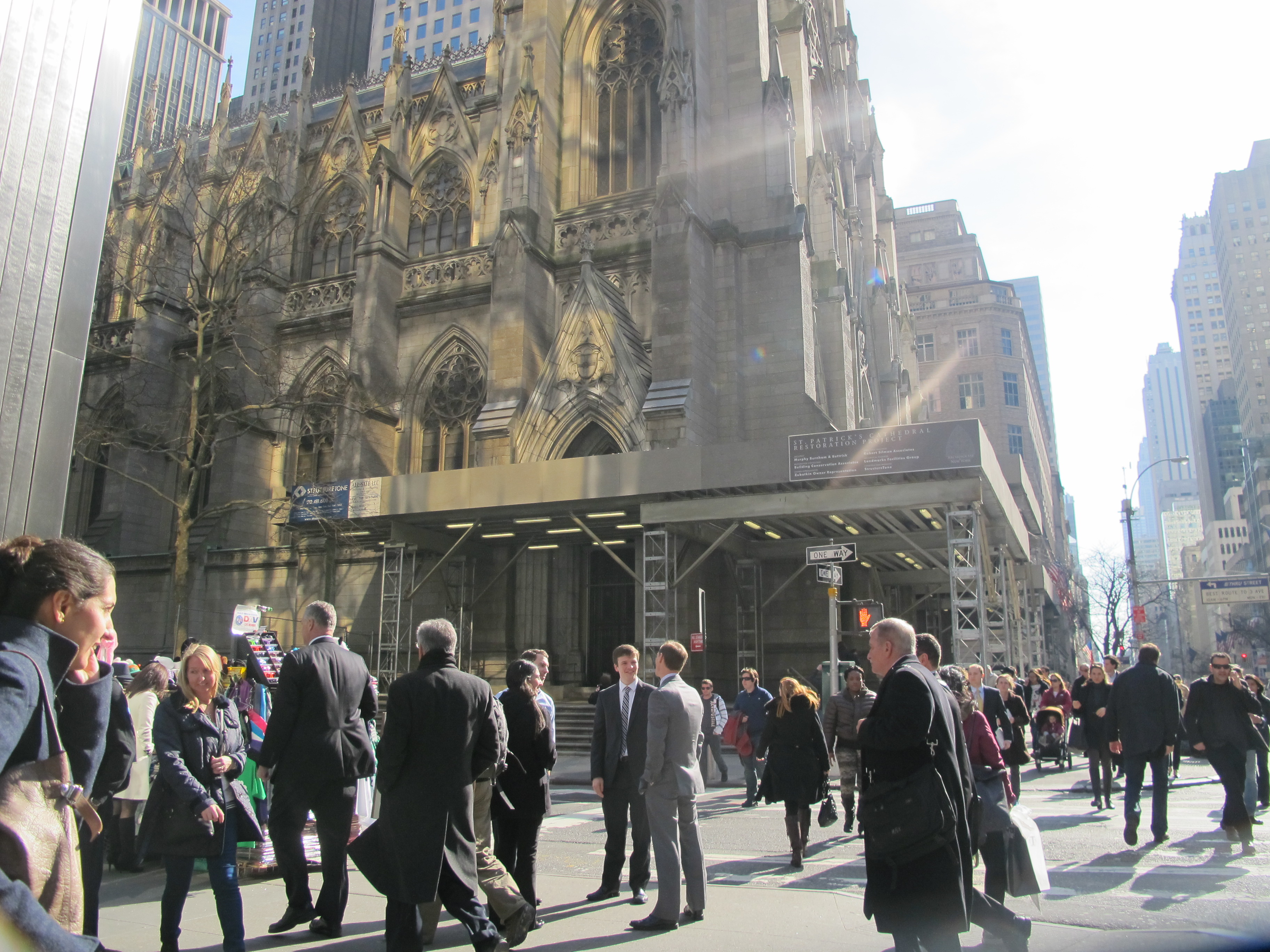 missing New York Life style ! 3adii a7ad yeshkha6 yemer 9oobnaa raketh fi 5th Avenue 6ayer ray7e el Central Park bsawi reyatha ! I miss them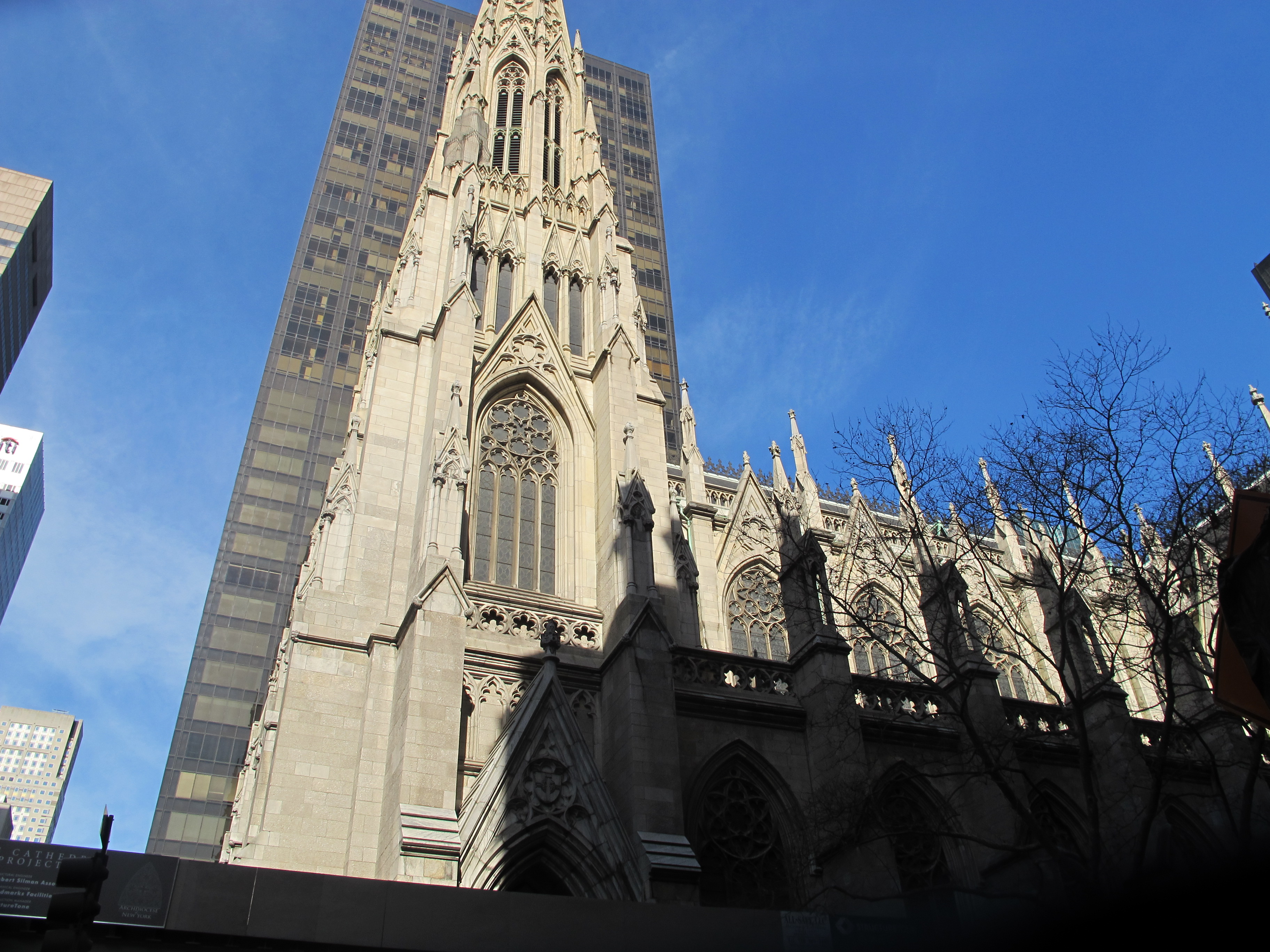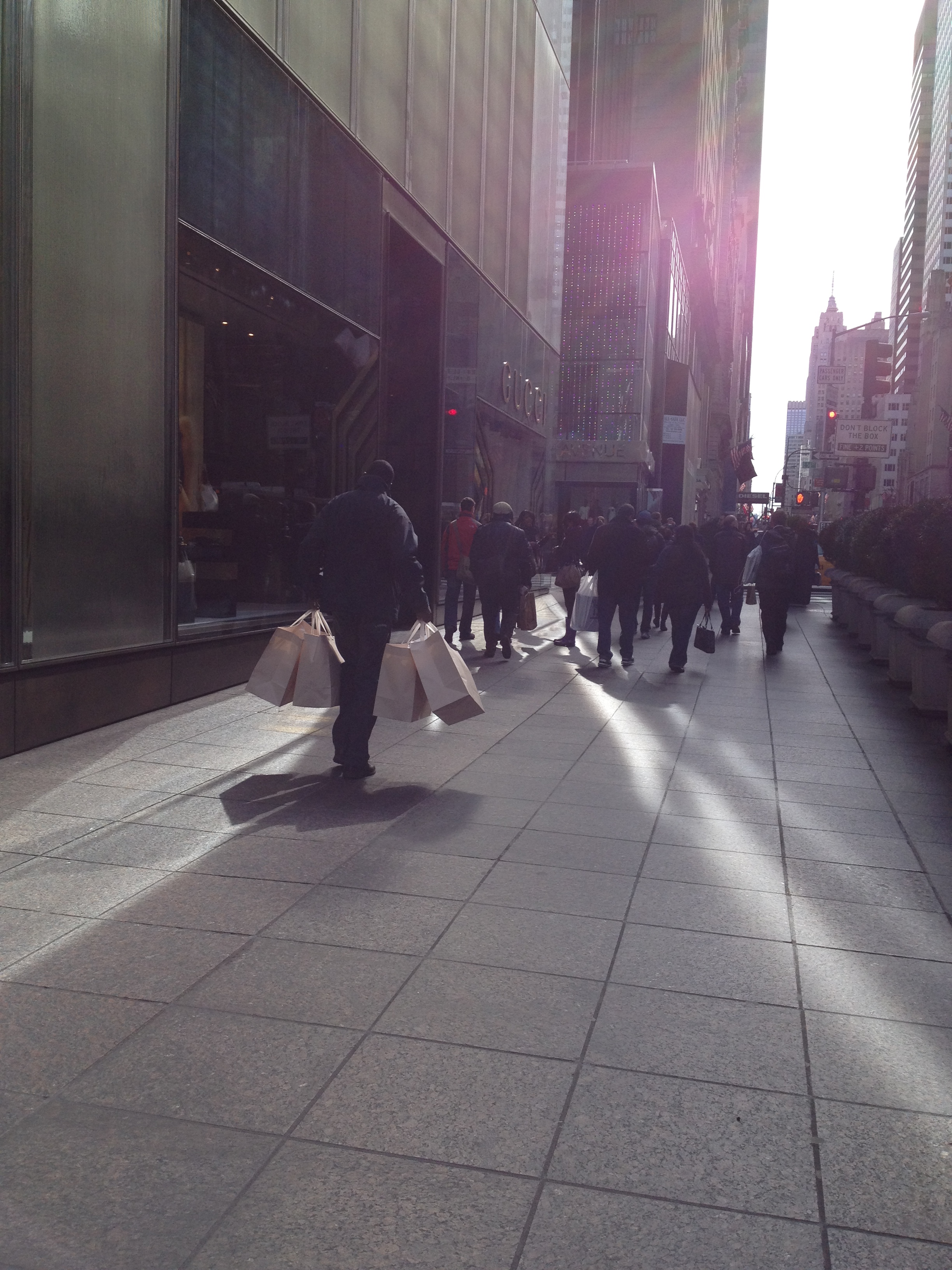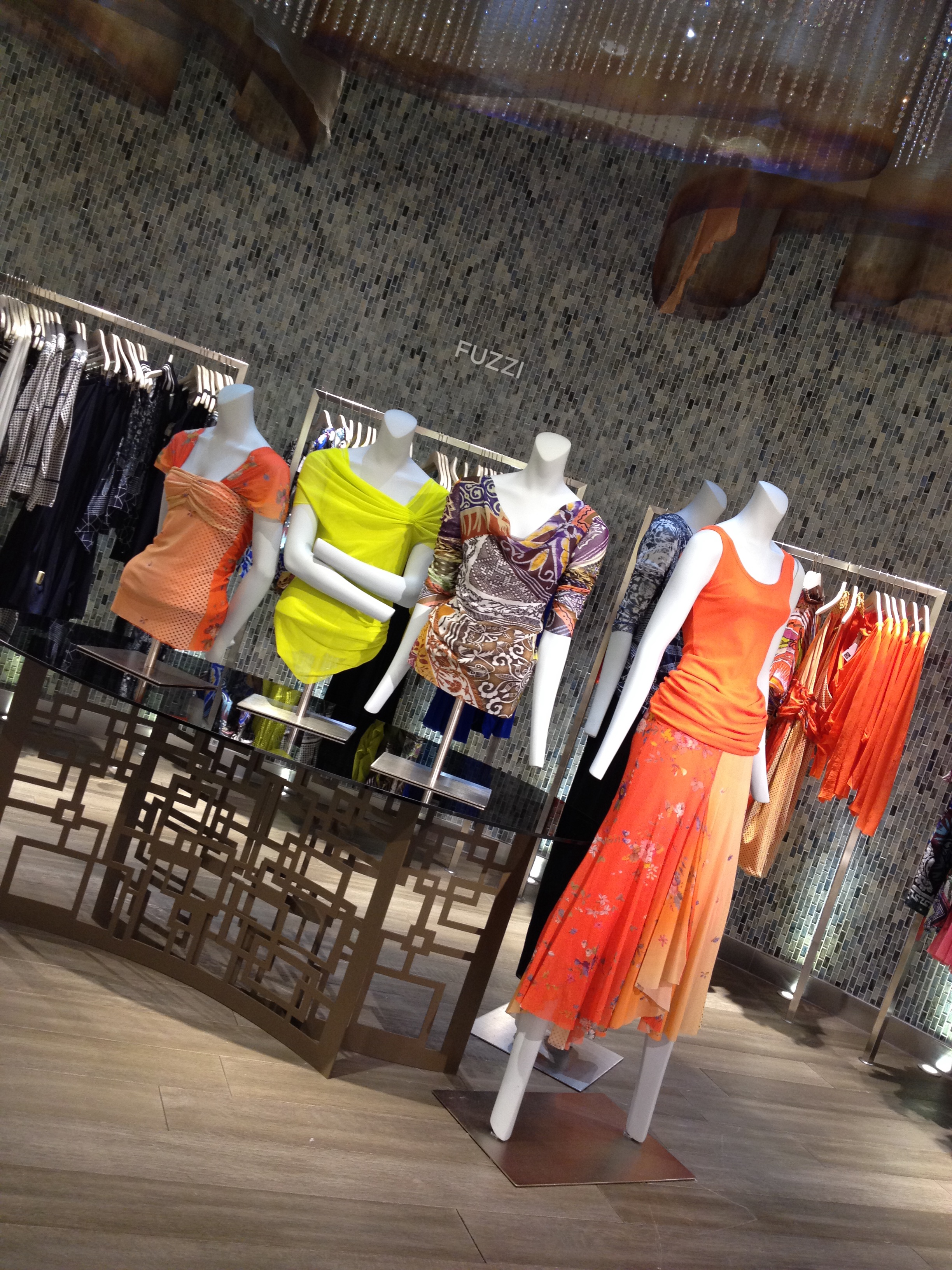 Well that the amazing Department Store … right at it original Location … actually the Best ! its Saks Fifth Avenue ! right at Fifth Avenue 😛 well girls that place will make you spend all your savings and eventually leave with a big smile ..Happy and proud that you did 😛 el collection malah eyanin !! ghayabt bil Shoe salon rw3aaaa !! Also if you remember That I had an amazing treat at  Charbonnel et Walker you gotta check my post and see what chocolate I had 🙂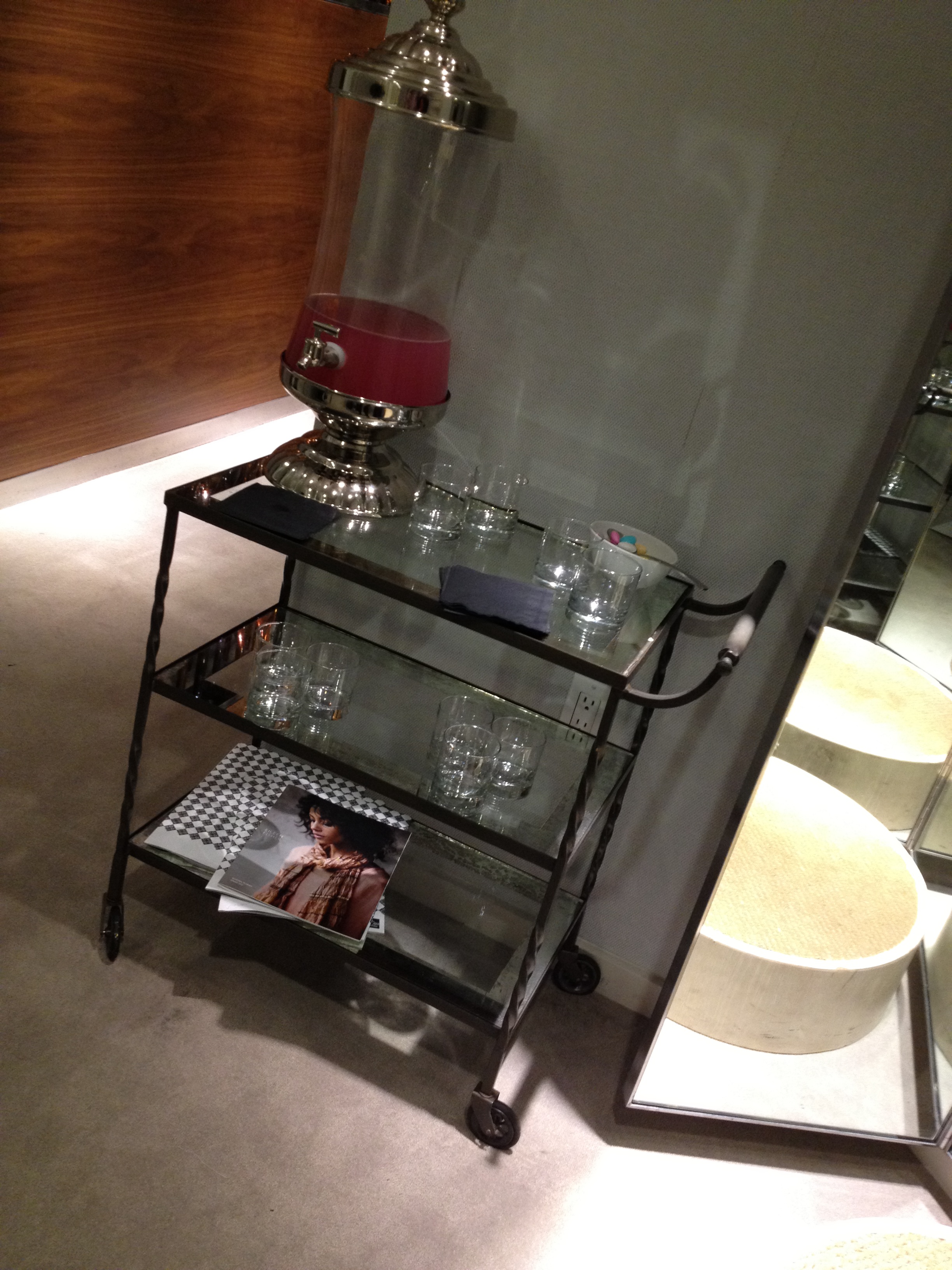 again while trying out some new clothes .,..enjoy a nice cold drink ! ya zeeenhum zeenaaaah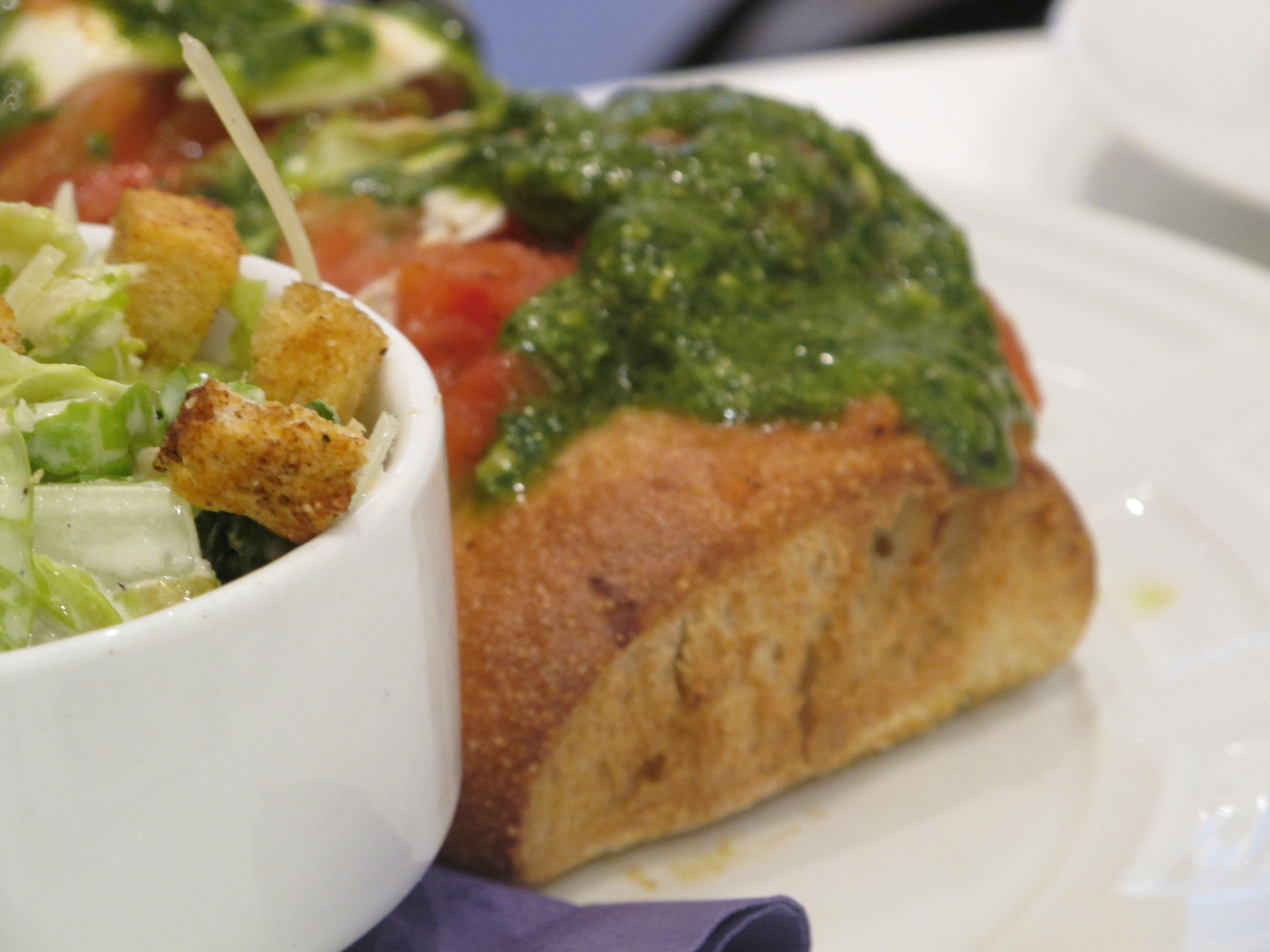 I had the chance also to enjoy a fast Lunch at a cafe in Saks Fifth avenue … it wasn't that delicious but you know when you're hungry you eat anything 😛 o ham bil sefar ma a7b el3asara elwa7ed eyasir el omoor aham shay akil ntheef 🙂 leana kan wrana enkamil el shopping 😛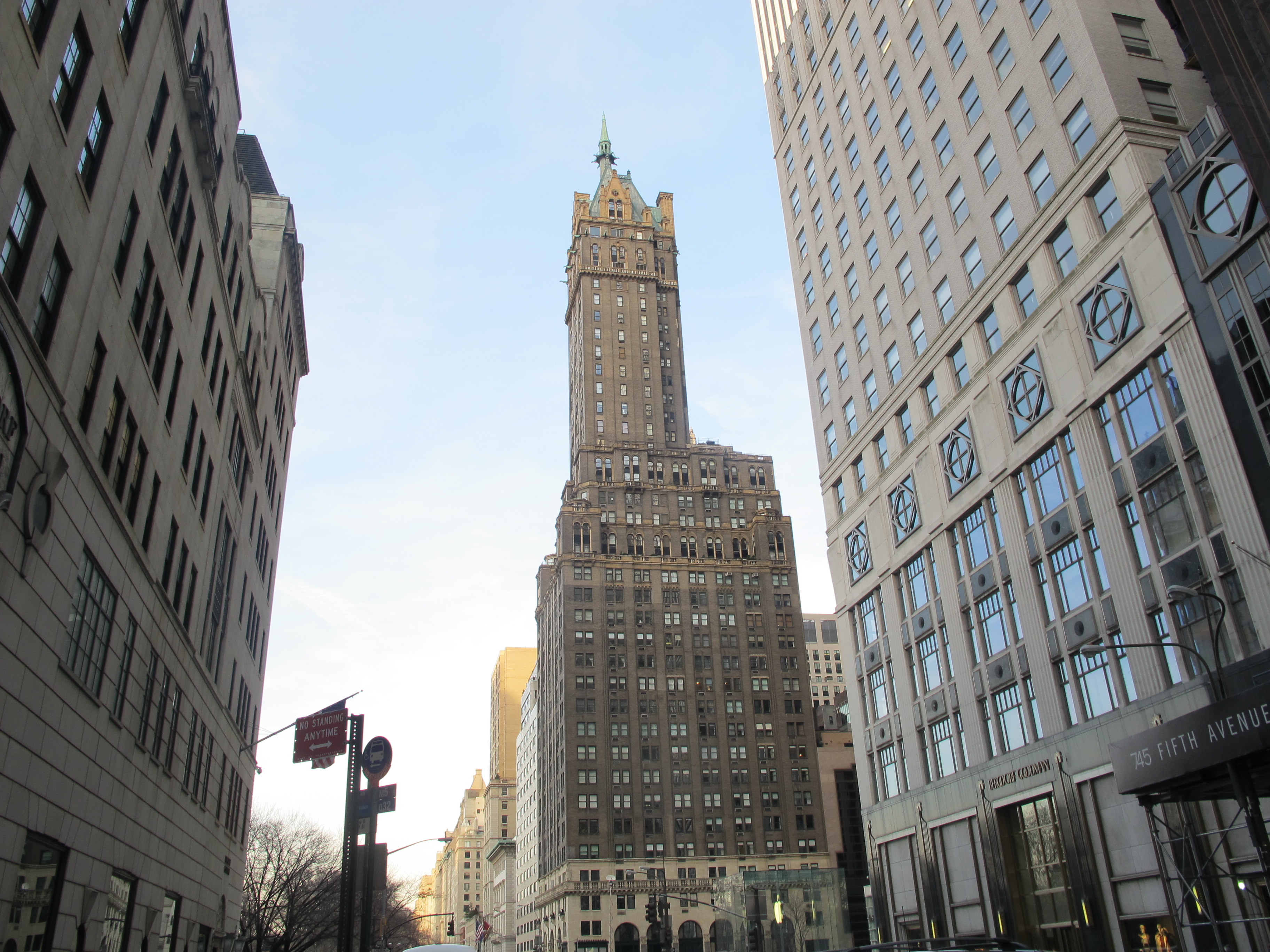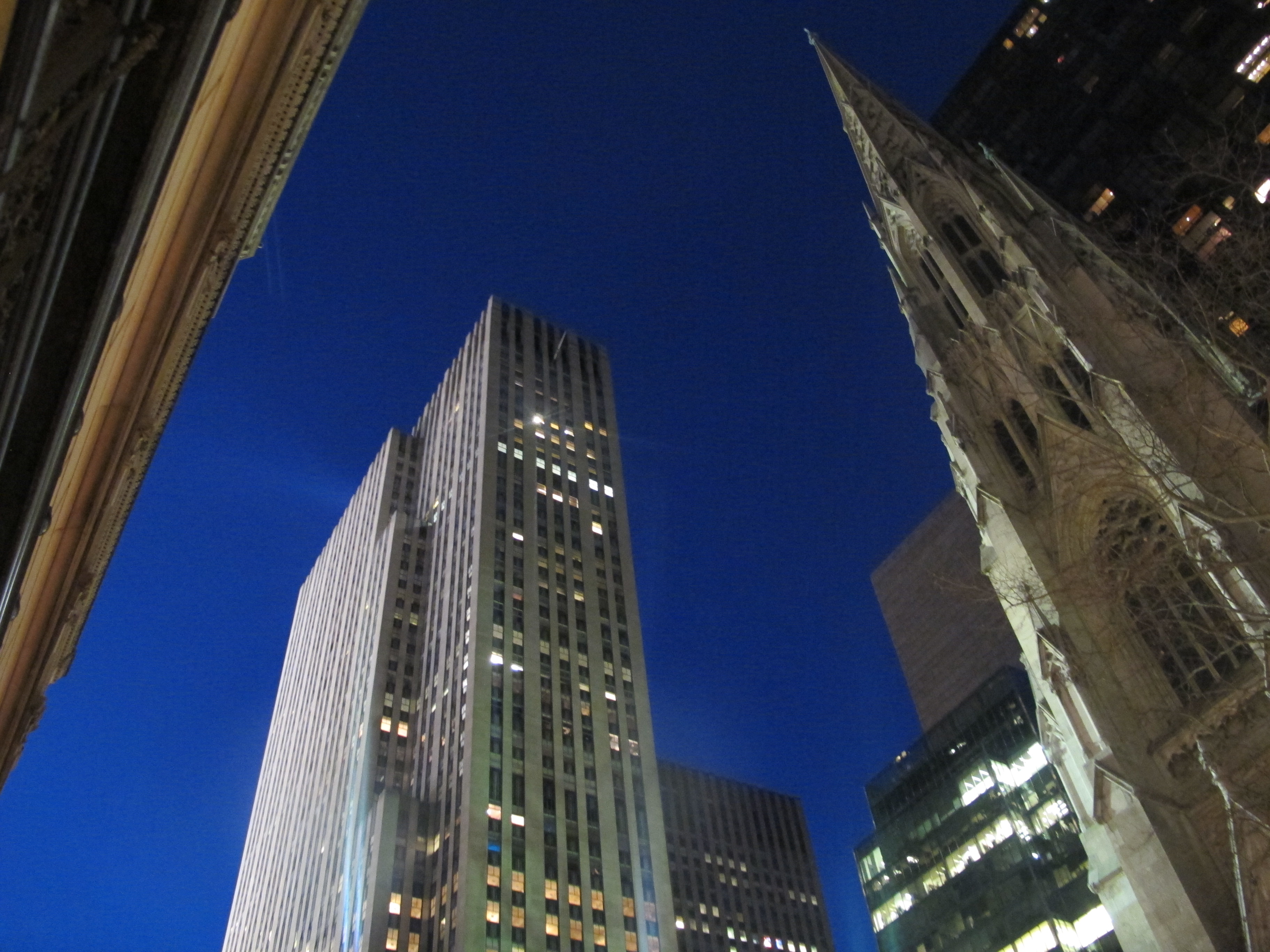 and after along long day of shopping … that was the only photo I took at night 😛 my hands were super busy and ofcourse happy carrying all the shopping Bags 😀 well that was the Amazing Fifth Avenue .. to check what other store you can find at that Avenue … press on gonyc.com .. think it might help you find your best designers stores 🙂  
What's coming up Next ? we are really getting closer to MIAMI posts !! but still few for the lovely big apple ! more things to enjoy when you're there 🙂 manii qadraa an6er mwathee3 Miami 😛 adri el 9owar beta3b el kil 😛 allah e3eenah 😉