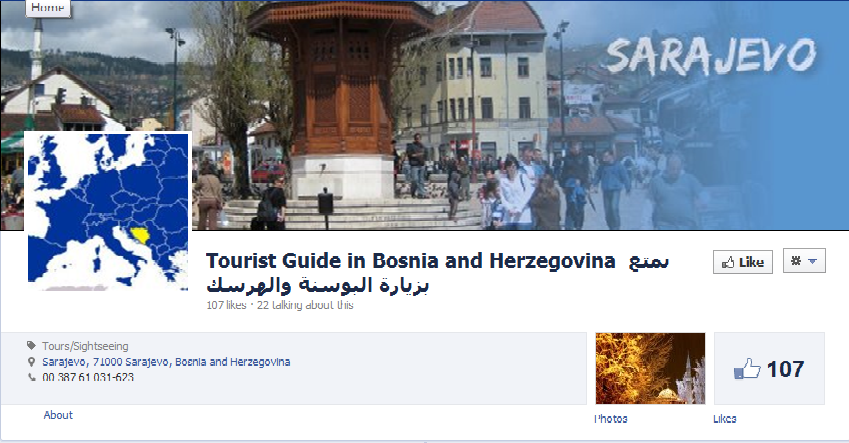 This is going to be so useful for those who are planning to spend their summer vacation in Bosnia & Herzegovina ! You guys Know  that I had the chance to visit Bosnia last December 2011 . Bosnia is a really beautiful country … I said before,  it has a hidden beauty that we don't know of ,  followers on twitter and on instagram have lived with me those happy times I had there ! awhile ago I recieved an email from this tourist guide Mr.  Jusuf who had offered his services for those who are planning to visit Bosnia soon .Honestly  I haven't tried their services before. but its always good to have a guide if you're visiting Bosnia … so as in the email I recieved :
 تمتع بزيارة الطبيعة الخلابة في البوسنة والهرسك سارع لحجوزات الفنادق والرحلات السياحية في ربوع أجواء البوسنة والهرسك وتمتع بالمناظر الساحرة والهواء النقي والاجواء الخلابة
Enjoy life in Bosnia and Herzegovina, ready to guide you through all Bosnia and Herzegovina. Tel : 0038761031623 English, Bosnian and Arabic. anyone interested to visit Bosnia we can help by choosing a hotel and touring the cities of BIH.
For more details visit their Facebook Page : Guide in Bosnia & Hezegovina