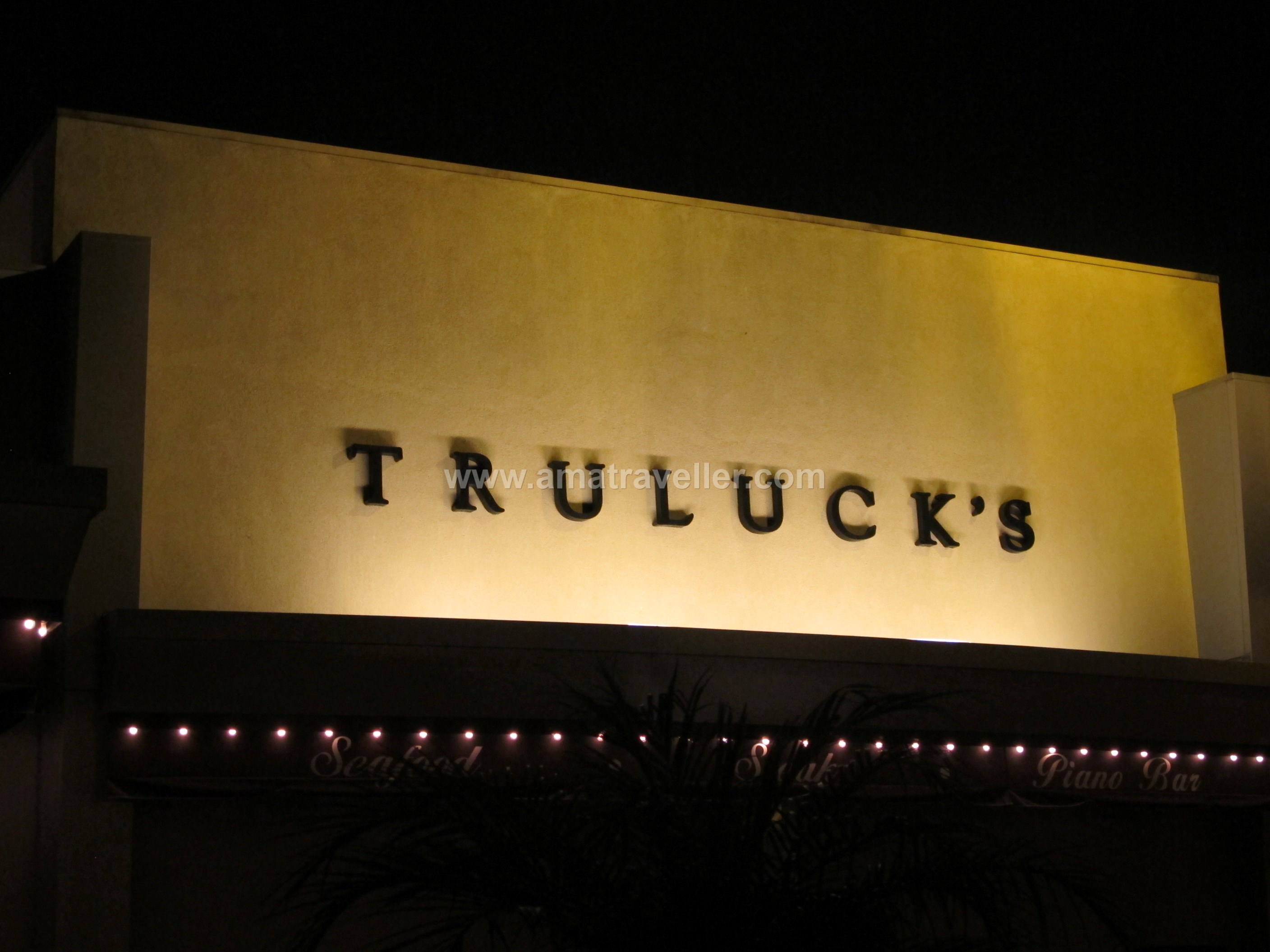 If you're visiting San Diego soon, this is one of my favourite places for dinner, in my opnion it has the best seafood around San Diego .That is Truluck's Seafood Steak & Crab House . During my vacation in the states last April 2013  , I stayed in Mission valley, San Diego – so it was a short drive to La Jolla where Truluck's is located.
الي بروحون سان دييغو في اجازتهم اليايه و بيستقرون فيها .. عندكم هالمطعم العجيب للسي فود " الماكولات البحريه " اسمه ترولكس و موجود في منطقه لاهويا .. قريبه من سان دييغو و مكان سكني خلال اجازتي لاخيره في امريكا بابريل 2013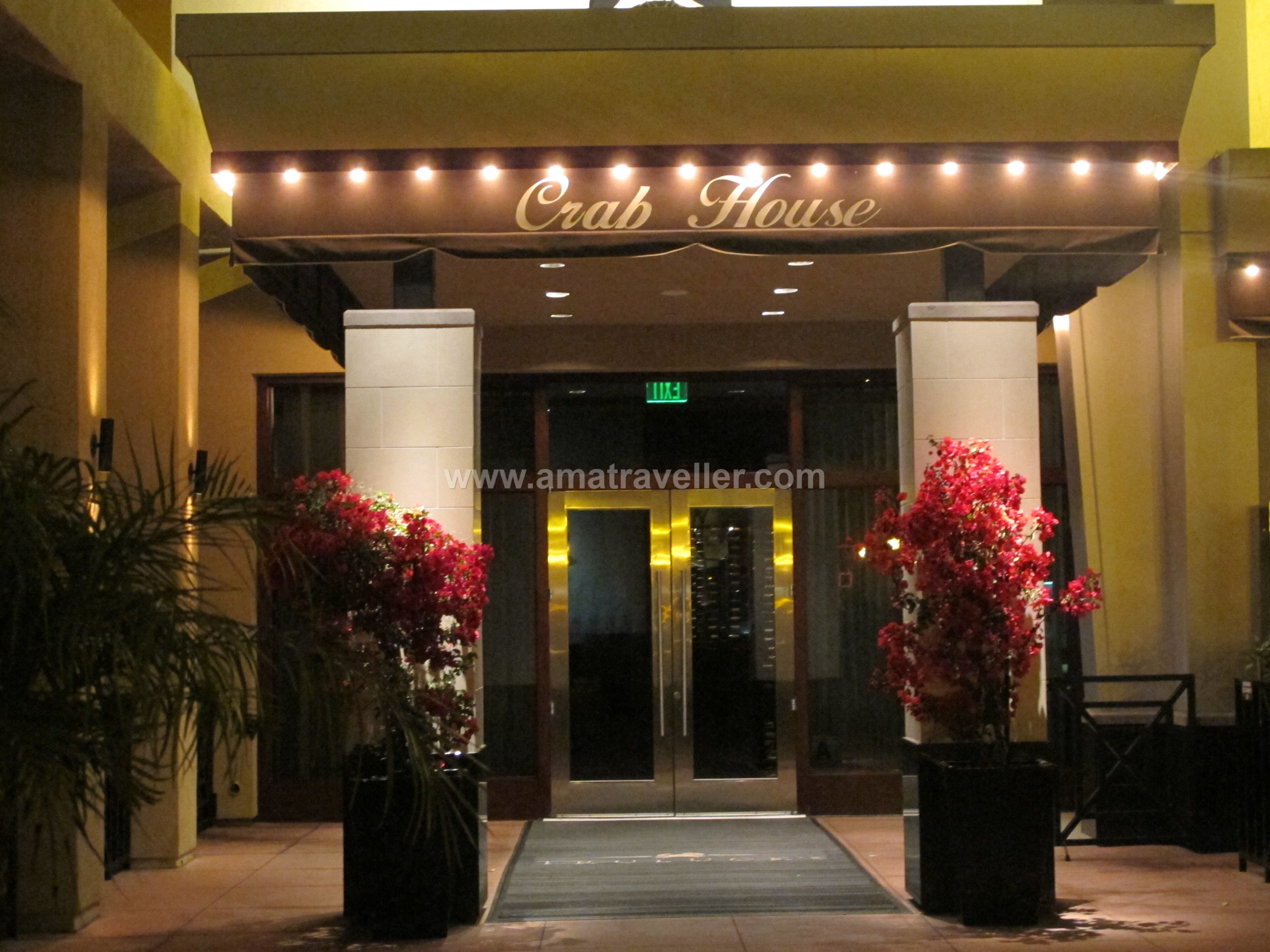 Truluck's is always on my list whenever I'm in San Diego, It's also lovely place for fine dining experience for family gathering or celebrating an occasion .
من افضل مطاعم السي فود حوالين سان دييغو .. و الي احب امرها كل ما رحت سان دييغو …. دايما بسفراتي هيله و رحلات و لويه و كله فاست فود او المطاعم الي القاها بطريجي او بالمول … بس هالمطعم غير …قعدته حلوه و كشخه نوعا ما .. تعرفون كشخه الامريكان 🙂 المهم انه لازم لبس مرتب ووايد اشوف المطعم حلو لليمعات العائليه او الاحتفال بالمناسبات الخاصه ..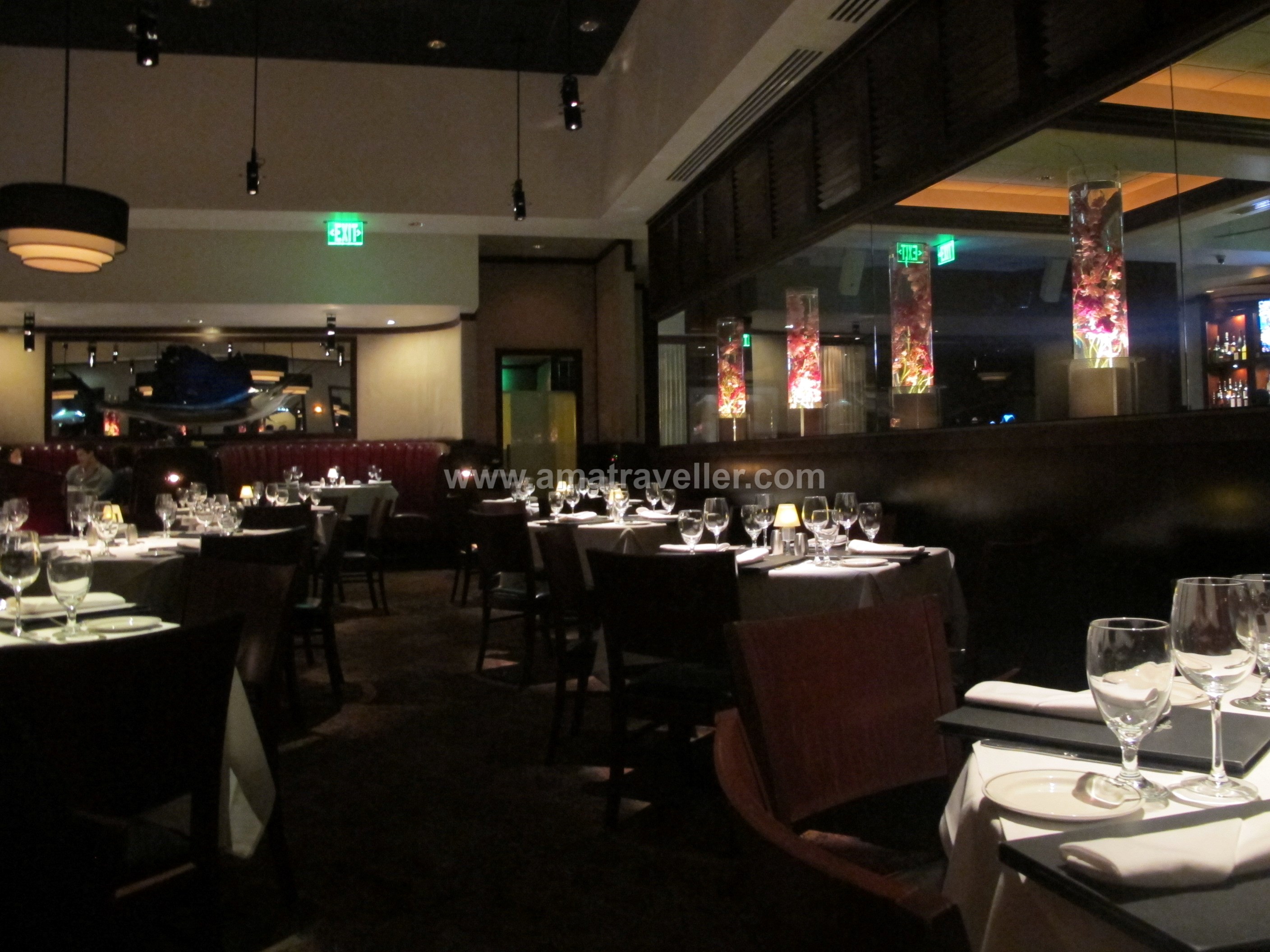 يوم صورت هالصوره كنا  اول ناس واصلين المطعم لانه يومها كنت بالسوق مندمجه و نسيت لا اتغدى لوول فحجزت للعشا ووصلت مبجر … الطاولات بأنواعها في البوث و في الطاولات الدائريه او المربعه .. حسب عدد الاشخاص و هم ترا في عزف لفرقه  بس مو دايما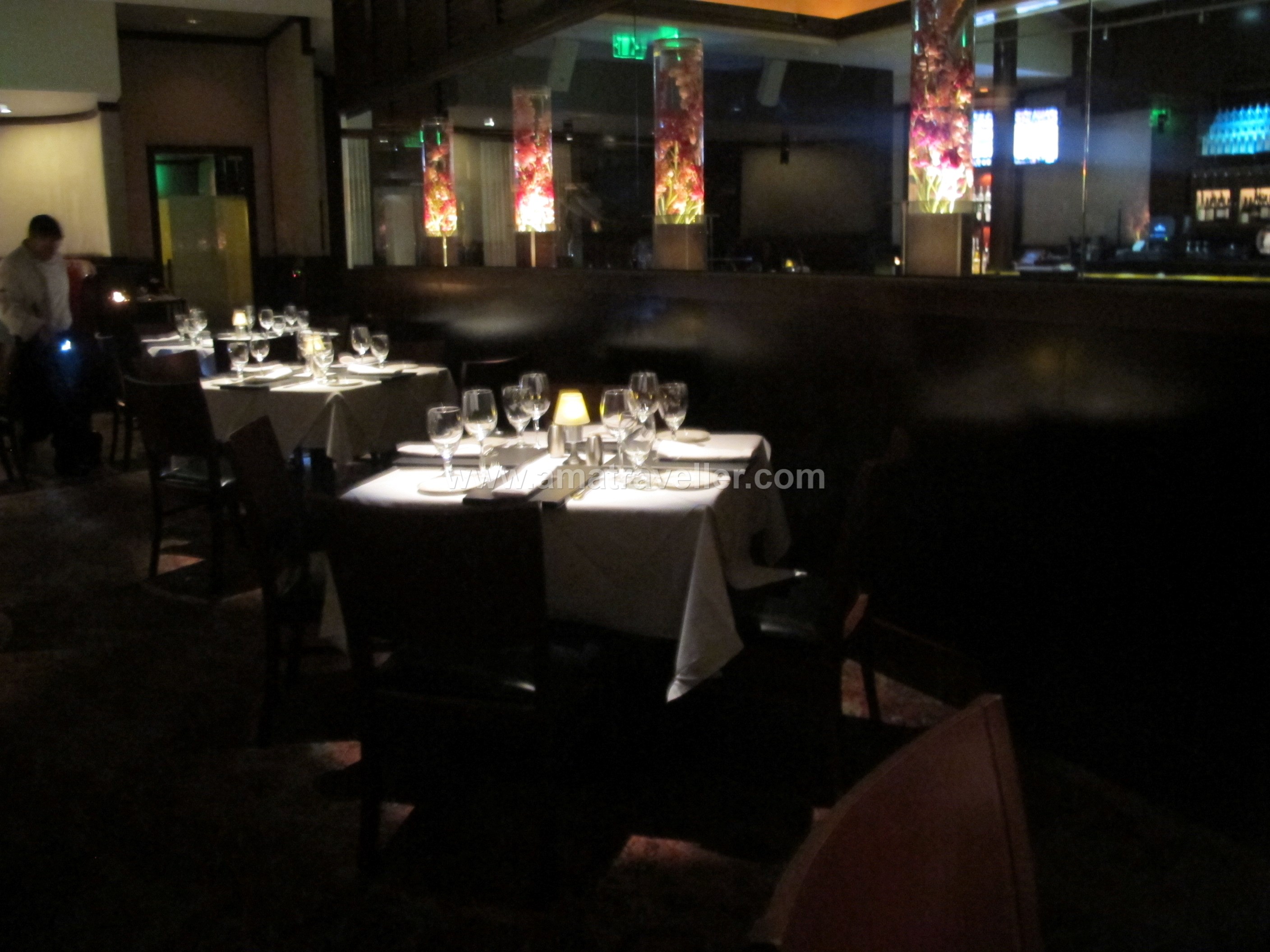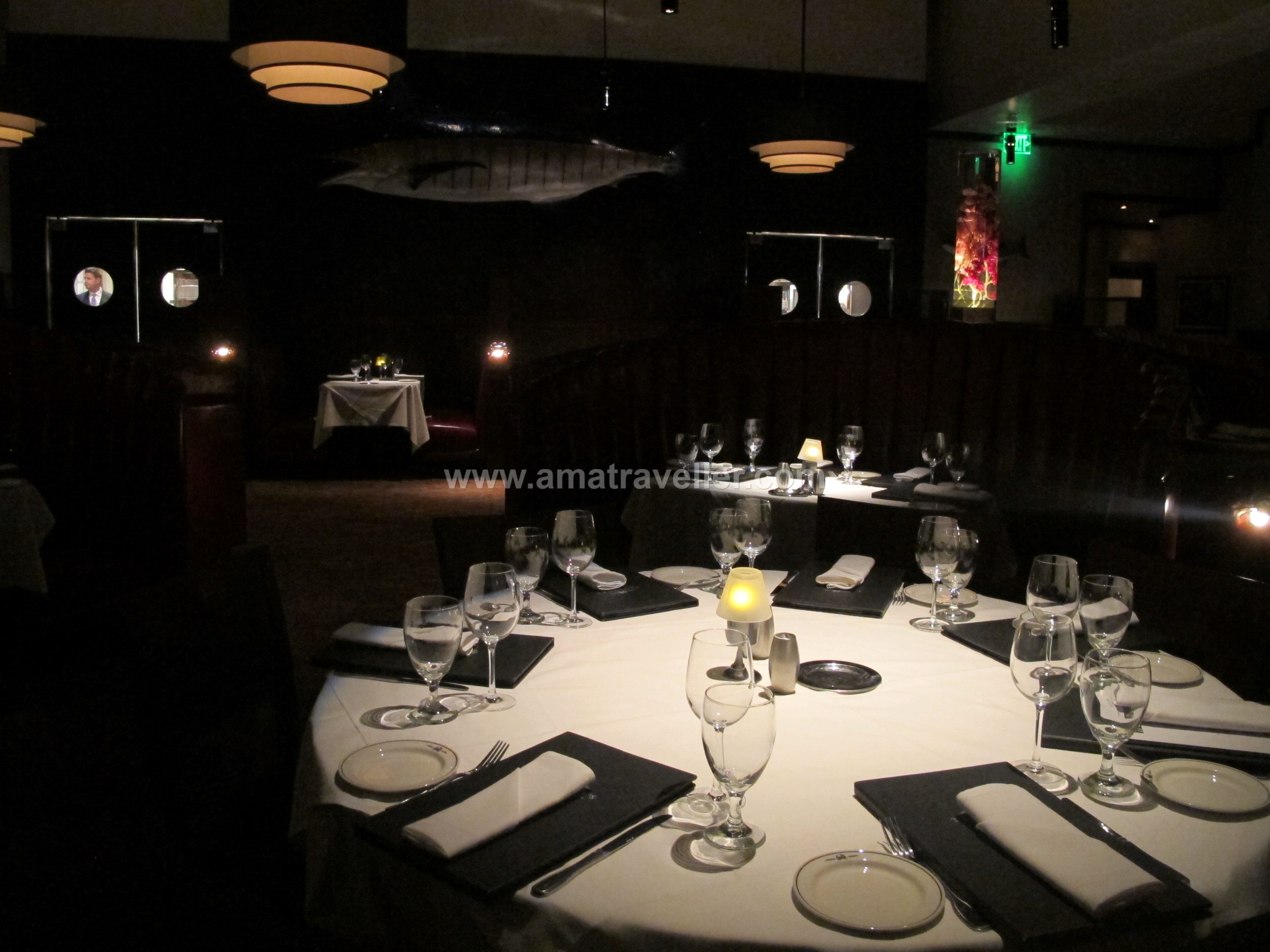 اجواء المطعم  ظلمه مثل ماهو واضح بالصوره .. يعني كلش ما يصلح لليهال  🙂 اجواء هاديه جداا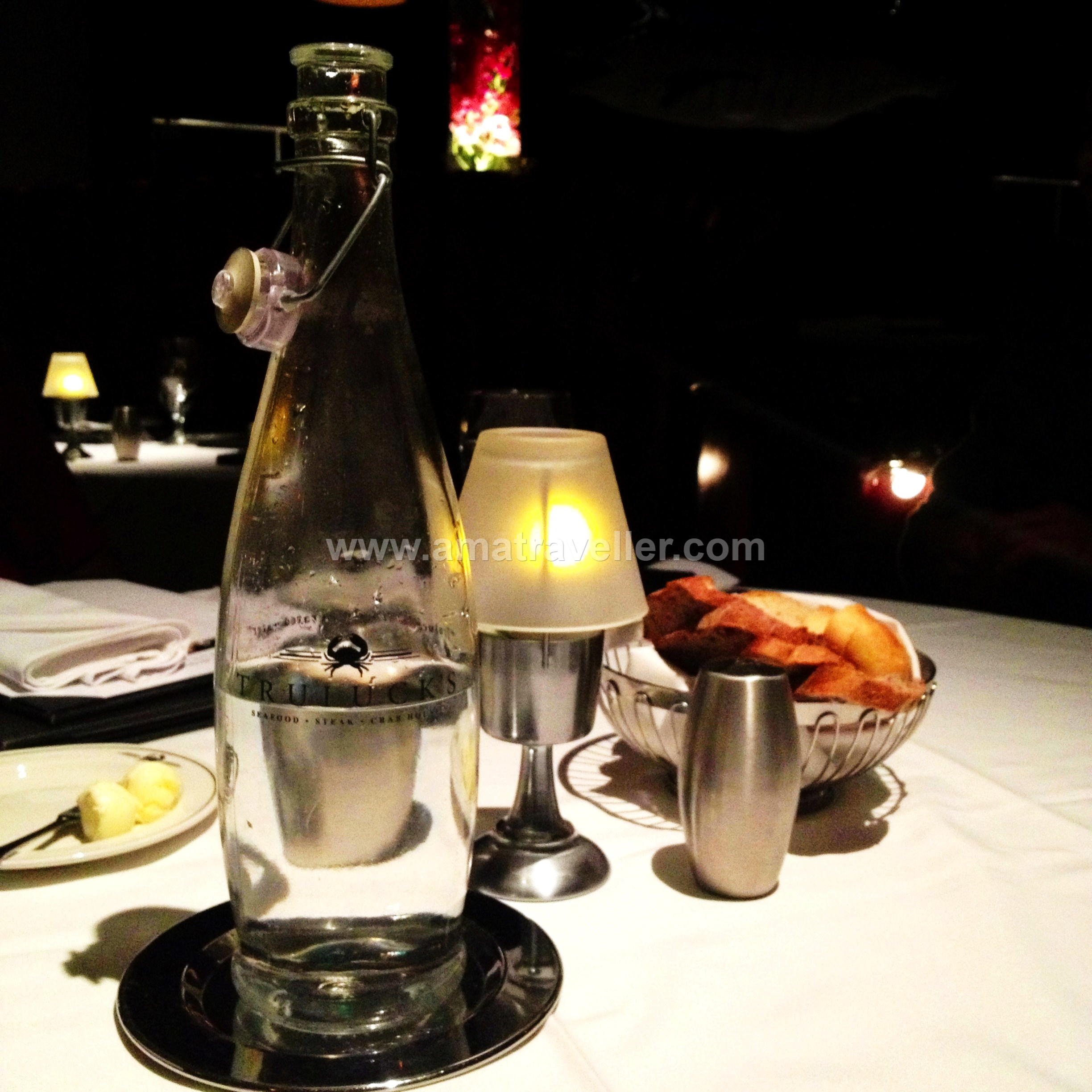 اللحظات الصعبه ….. انتظار الطلب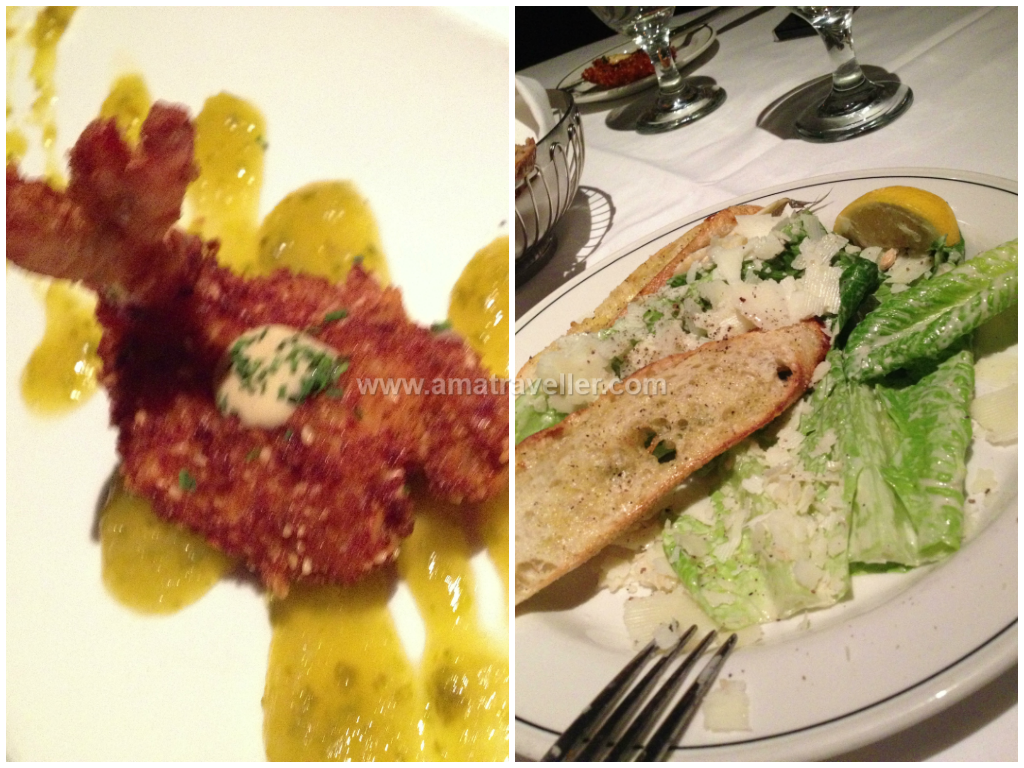 what to order ?  hot and crunchy shrimp and Caesar Salad
اطباقي المفضله .. ابدي بالسيزر سالاد و بعدها الكرنجي شرمبس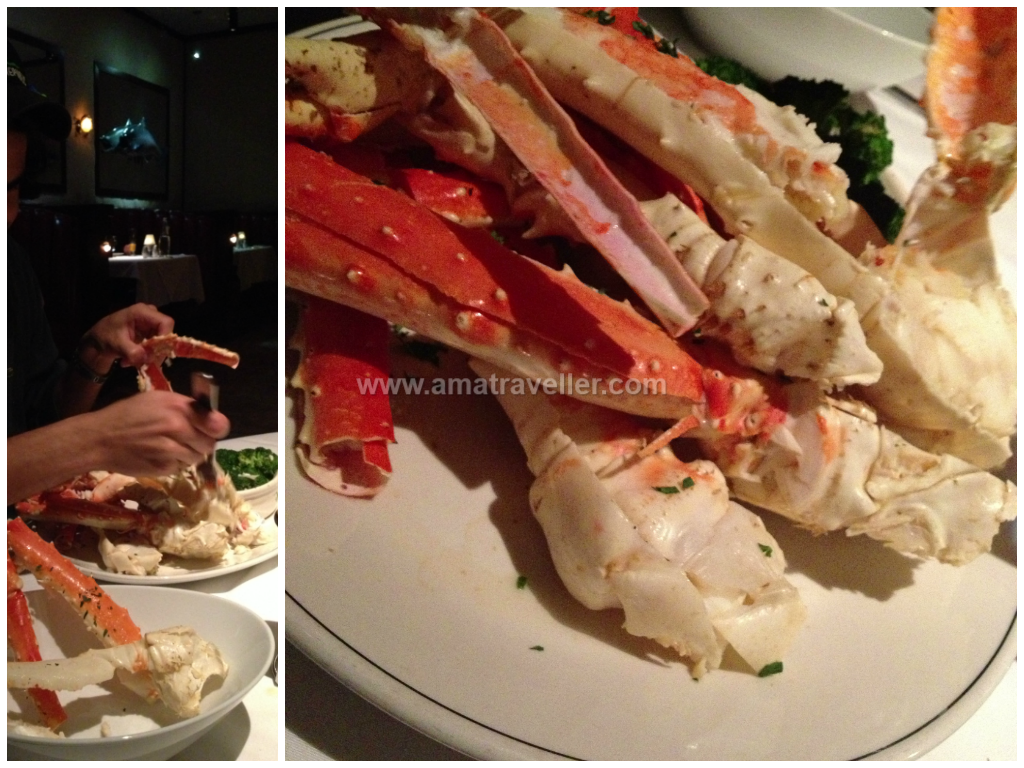 The delclious dutch harbour alaskan king crab
كنق كراب.. قباقب الاسكا شي ما صاار …. بس الله ياهي حوسه و تبربس بس المهم ناكل لوول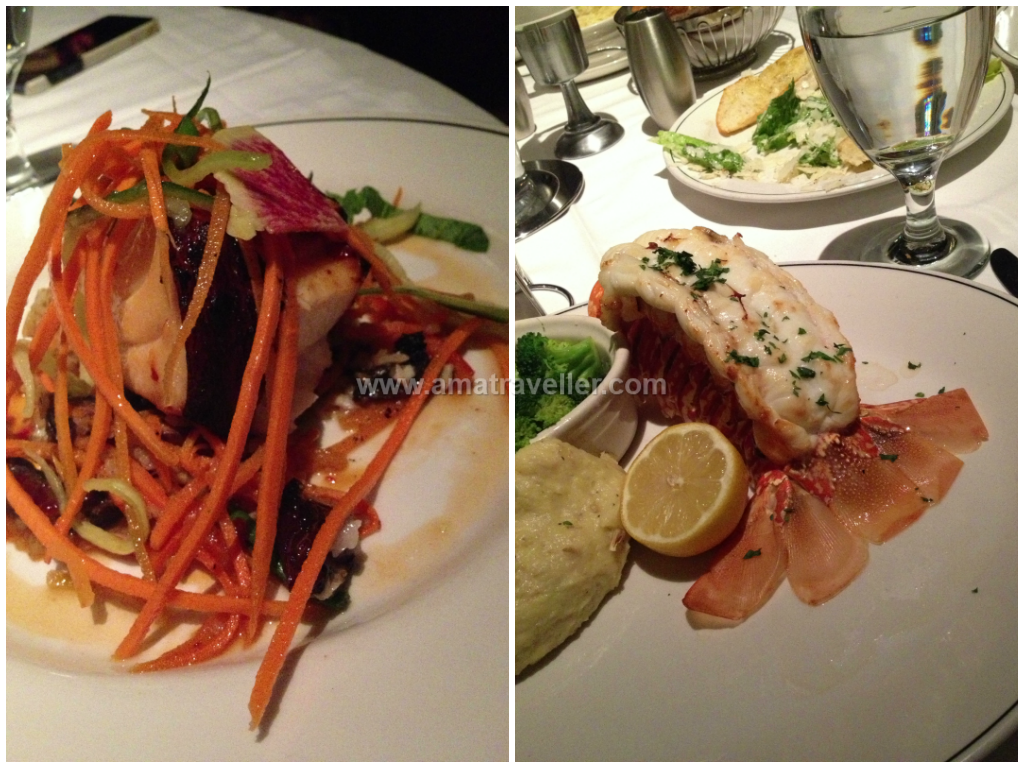 Glazed Seabass  and South African Lobster Tail
  السي باس العجيييه و اكيييد حبيبي ذيل اللوبستر الافريقي … شي خياالي سي فوود على اصوووله على الاراضي الامريكيه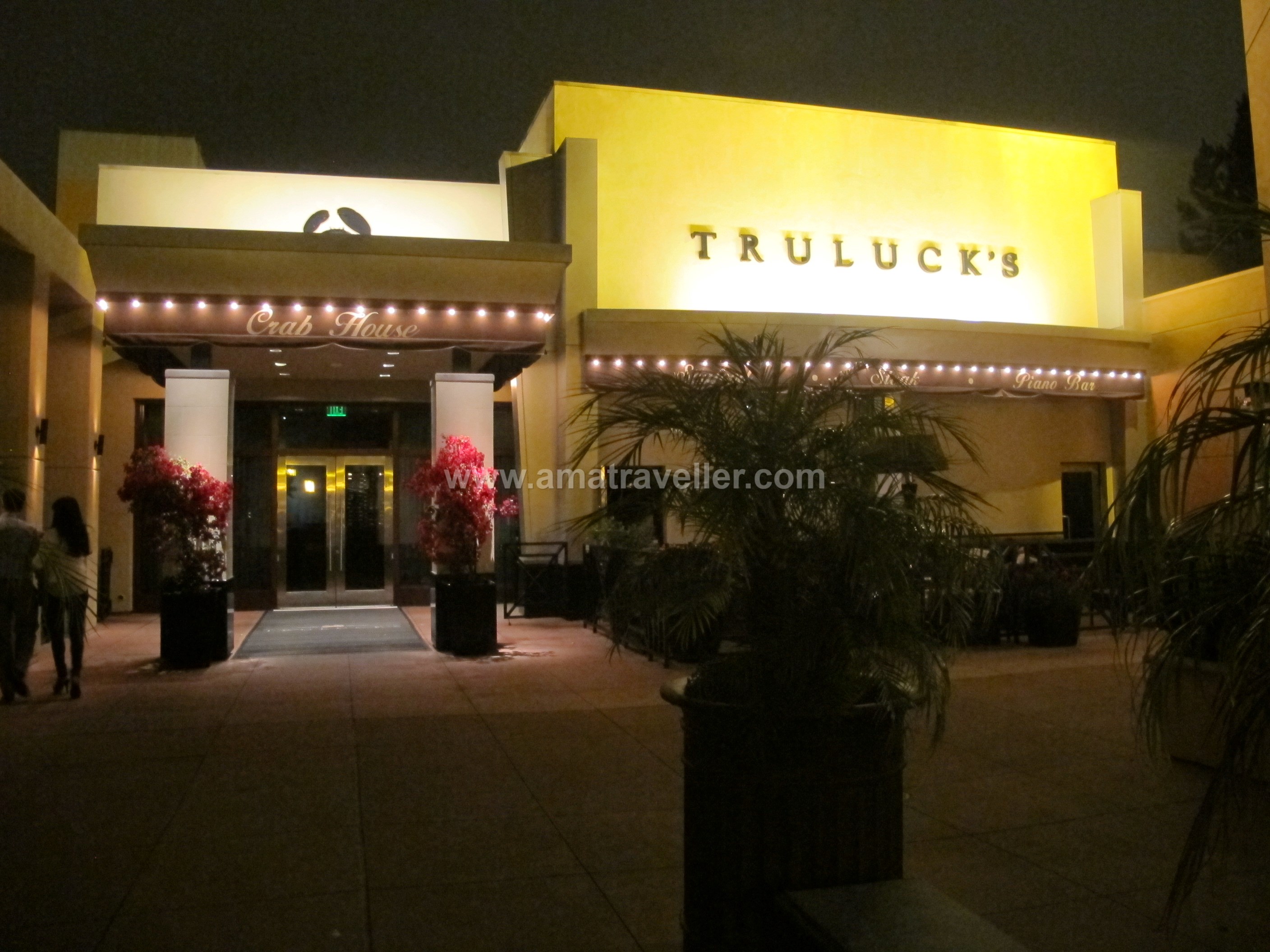 Truluck's has also some steak dishes but I haven't tried any 🙂 yet … anyways make a reservation it's always better to do so . And for those who would love to know other location for Truluck's around the U.S please press here  
المطعم عنده اطباق ستيكات و شكلها لذيذه بس بصراحه ما ذقت منها شي .. ما اقدر اقاوم السي فود كلش … المهم الي بروح مطعم ترولكس خل يدق عليهم يحجز احسن .. و الي بروح ولايه ثانيه بامريا غير كاليفورنيا ووده يتعشى عند ترولكس شوفوا الرابط بمواقعهم الثانيه بامريكا
   Truluck's La Jolla, California 
و هذا موقع ترولكس الي دايما اروح له في لاهويا