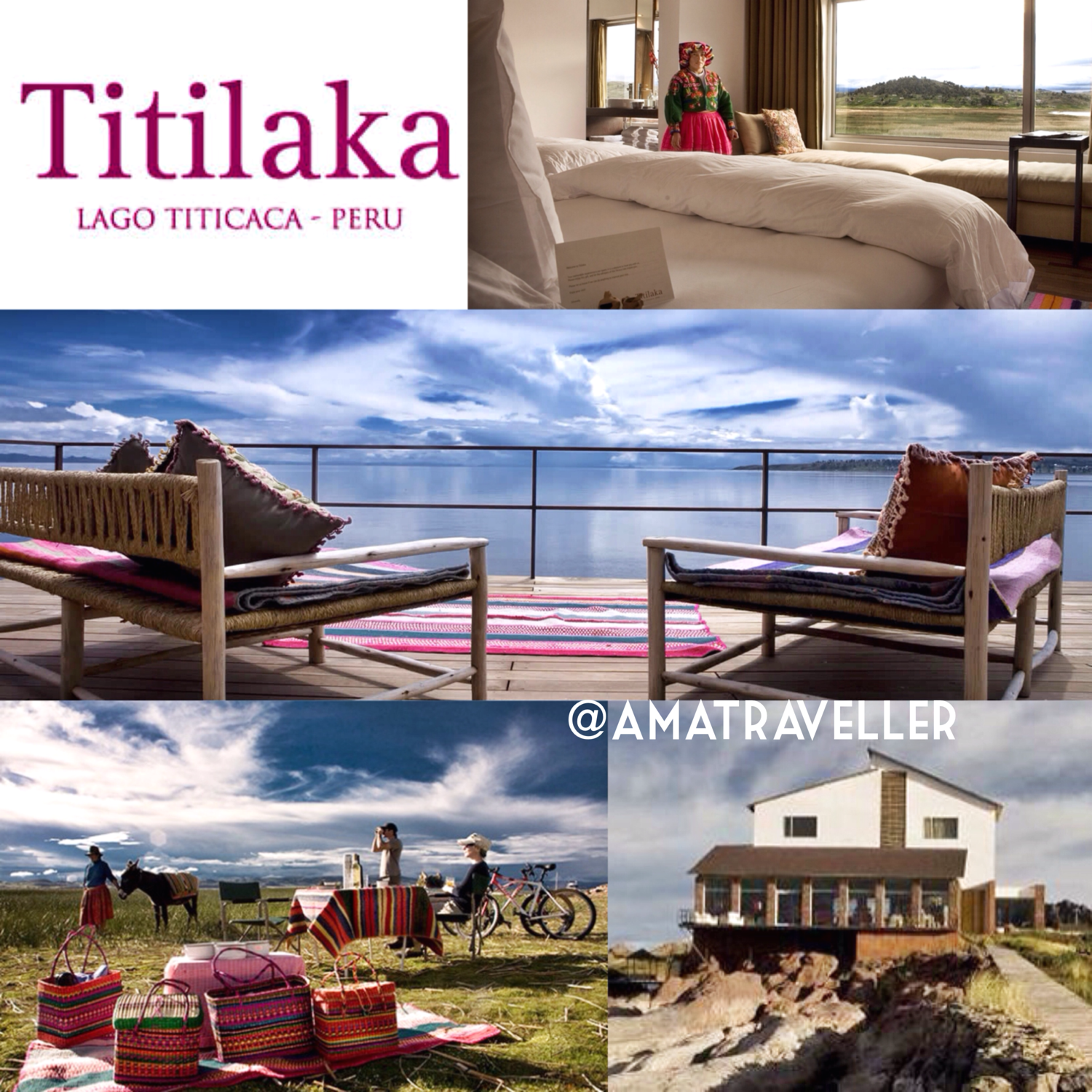 How far would you travel to stay at such a place ? one day I will be there
On the border of Peru and Bolivia, Lake Titicaca is claimed to be the highest navigable lake in the world and a cradle of Incan civilization. Hotel Titilaka is situated on Lake Titilaka, it has 18 rooms with stunning views of the countryside. It's the ideal getaway for guests who insist on privacy what makes it so special ? The hotel uses hydroelectric power, natural gas, sources local produce and as well as employing mostly local staff. Also it allows guests a genuine and unique insight into the region's mystical history and culture.
وانا قاعده اقرا عن بيرو .. عجبني هالفندق البسيط .. موقعه حلو على بحيرة تيتيكاكا بين حدود بيرو و بوليڤيا  الفندق فيه ١٨ غرفه و يقدم عده انشطه بالاضافه الي التعرف على حضاره و ثقافه الانكا   و يصلح للسكن لاجازه راحه و استجمام بعد استكشاف المناطق المجاوره.
احب اوصل اماكن يديده .. احب اجرب اعيش باماكن يديده .. احب اكون بين شعوب مختلفه .. احب اوصل للابعد قبل الاقرب .. الله يرزقنا جميعا السفرات الي في بالنا