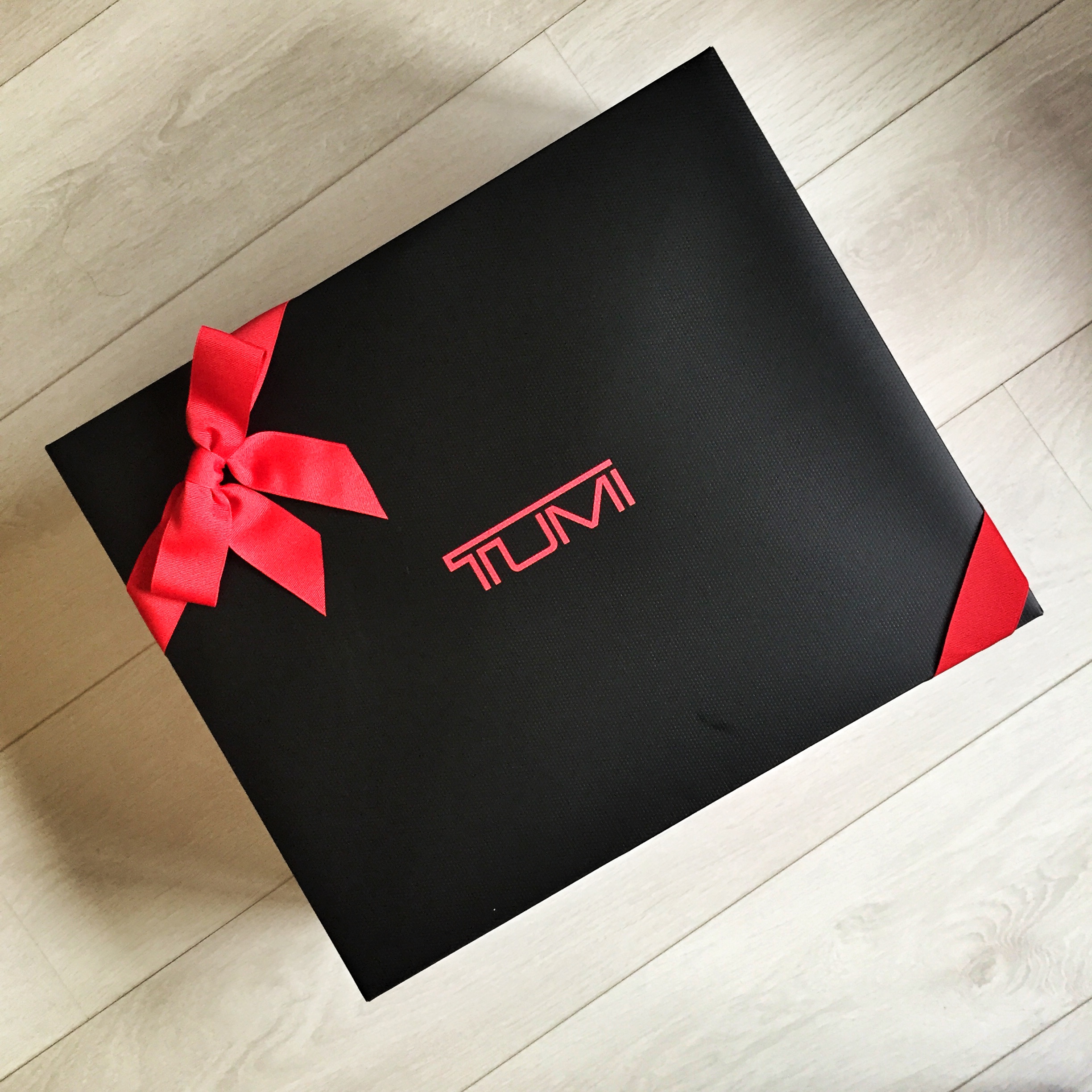 I have promised you all that I will share more of my traveling experience with Tumi . During my latest trips which were to Portugal and a Safari trip to East Africa, I have traveled along with some of the most amazing Tumi Travel luggage.
وعدتكم من قبل اني  أشاركم تجربتي بالسفر مع حقائب وجناط تومي …. خلال رحلاتي الأخيره كانت لي اكثر من تجربه مع اكثر من حقيبه .. في رحله البرتغال و رحله سفاري الى شرق افريقيا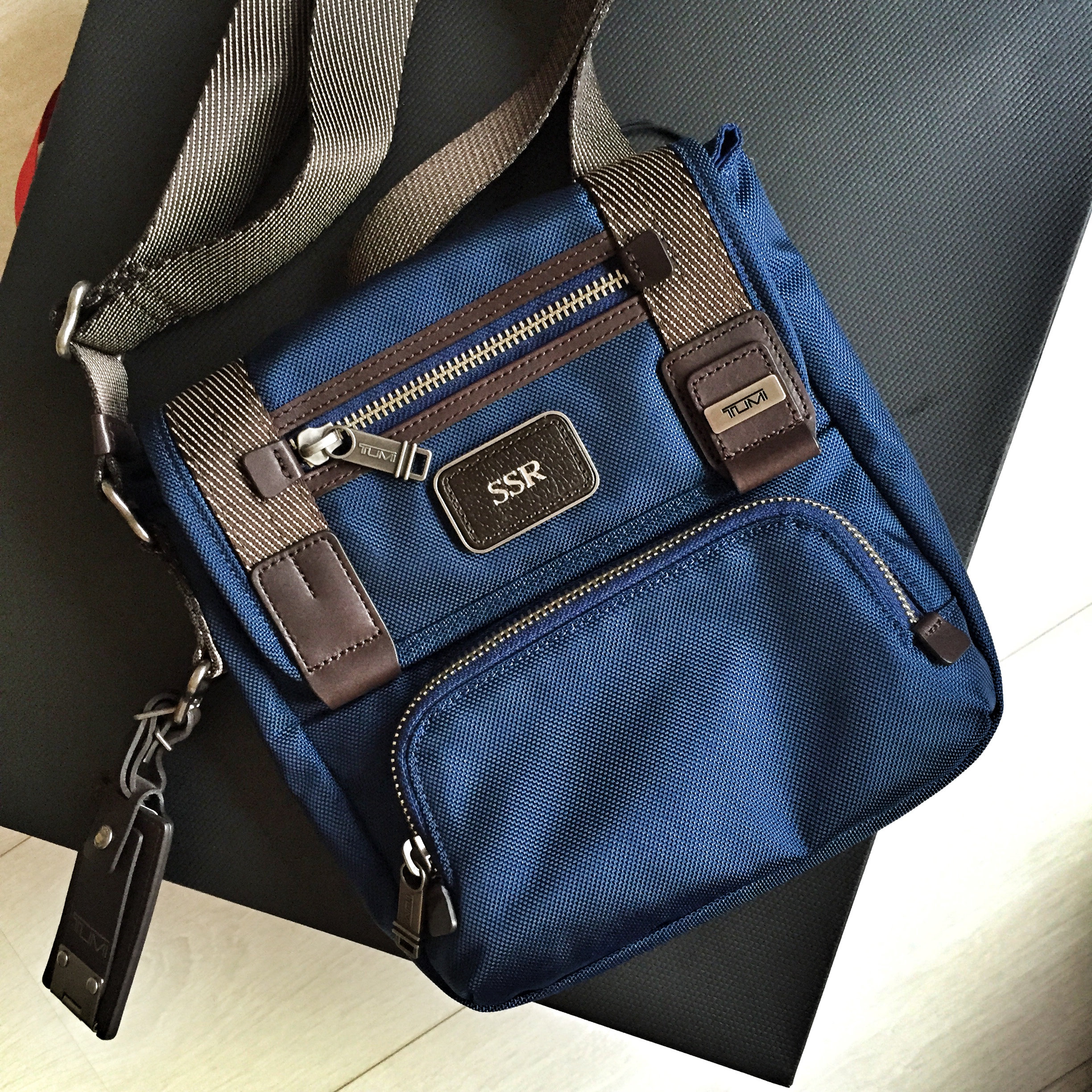 First Let me introduce you to my cross body bag from the Tumi Bravo collection. Before my trip to Portugal in July 2015, I did a big search for the perfect cross bag that suits the type of my trip. And I'm so glad that I have chosen this beautiful blue Barstow Alfa Bravo cross body bag. It's the perfect companion on trips for everyday use. It's light and most importantly it has adjustable shoulder strap and features two front zip pockets,  an open back pocket, flap closure and many interior organizer pockets and not to forget that it is waterproof.
أول شي بعرفكم  على اخر قطعه انضمت لكولكشن تومي الي عندي … هالجنطه الكروس من كوليشن تومي الفا برافو .. قبل رحله البرتغال في يوليو 2015 .. سويت بحث عن افضل جنطه كروس للرحله والي تتوافر بعض المواصفات الي احتاجها  و اتناسب مع طبيعه الرحله  .. و الحمدلله انا وايد مستانسه انه ما استعيلت و خذيت وقت بالبحث بالسوق واخر شي وقع اختياري على هالجنطه الي تشوفونها بالصوره … المرافق الامثل للطلعات اليوميه بالرحلات و السفرات .. اول  ميزه و الي كل مسافر يدورها اهي انها خفيفه و بالنسبه لي الميزه الي كنت هم احرص عليها اهي انه العلاقه او الستراب يكون عريض ومثل الحزام عشان يثبت عدل .. و فيها سحابين اومكانين عان الاغراض الشخصيه و غير هذا تكون ضد الماي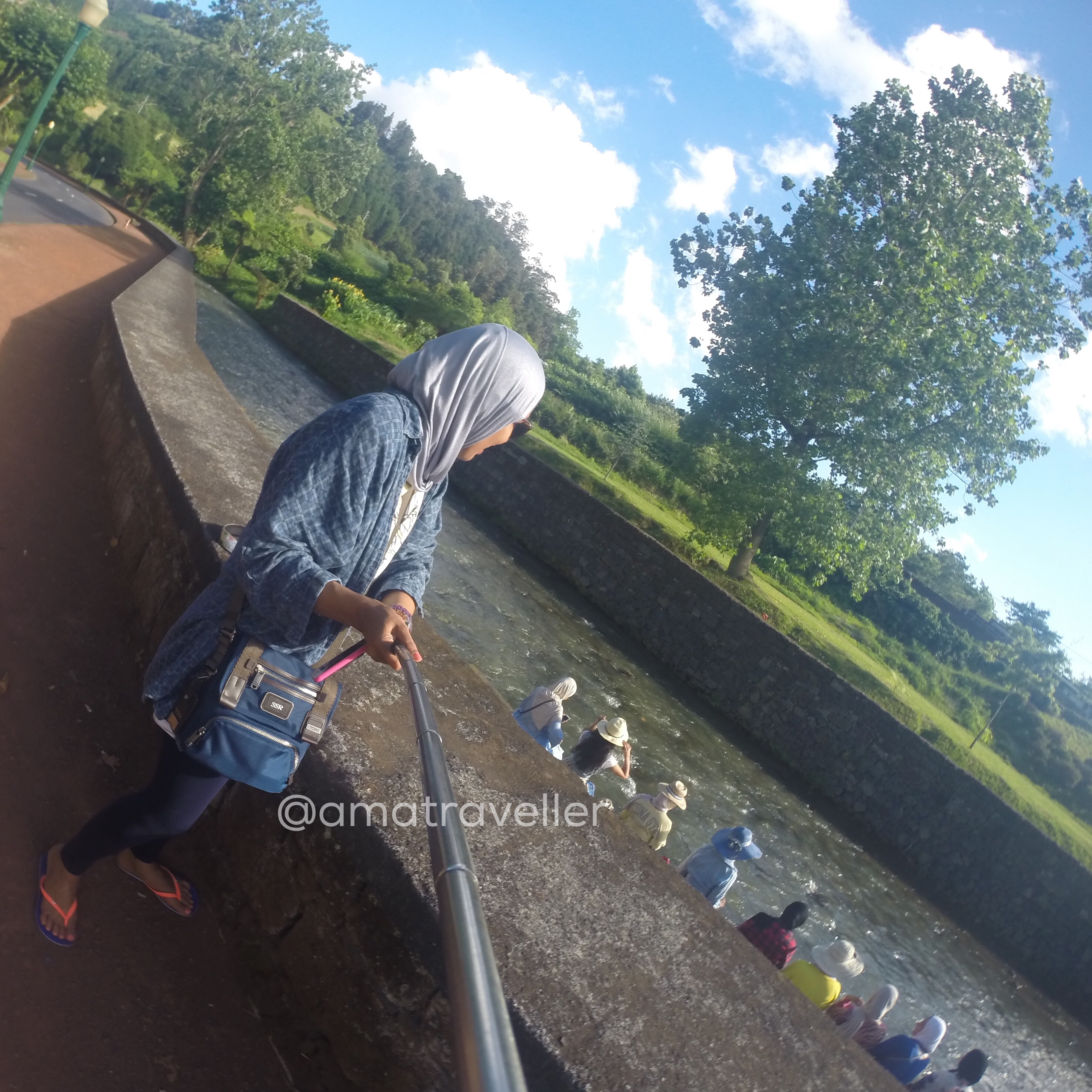 My Tumi Alpha Bravo Cross Body Bag , Portugal 2015
صوره لي انا وجنطتي في البرتغال .. خلال استخدامها في رحلات الجزيره اليوميه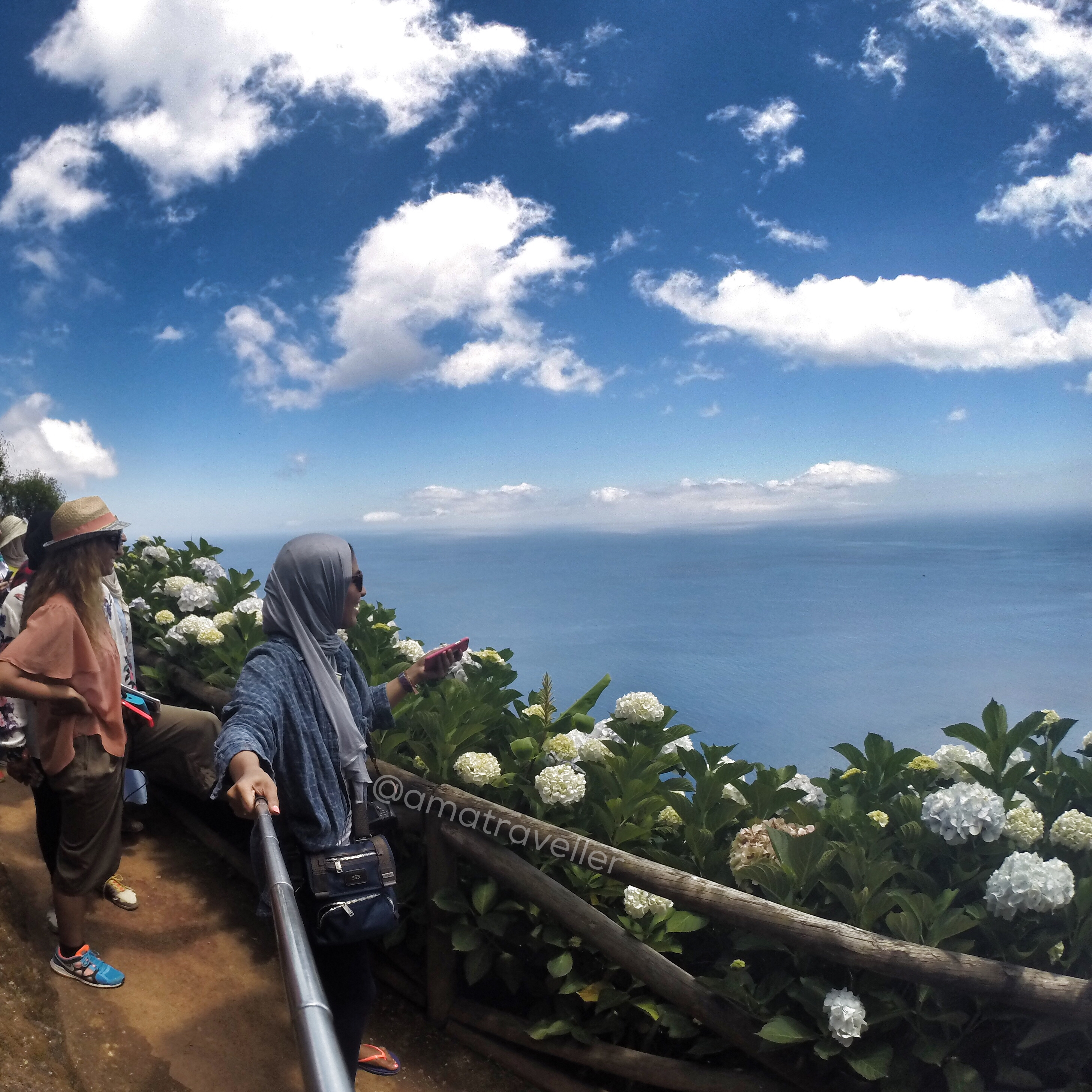 And that's another photo of me with My Tumi Alpha Bravo Cross Body Bag overlooking the Atlantic Ocean Portugal 2015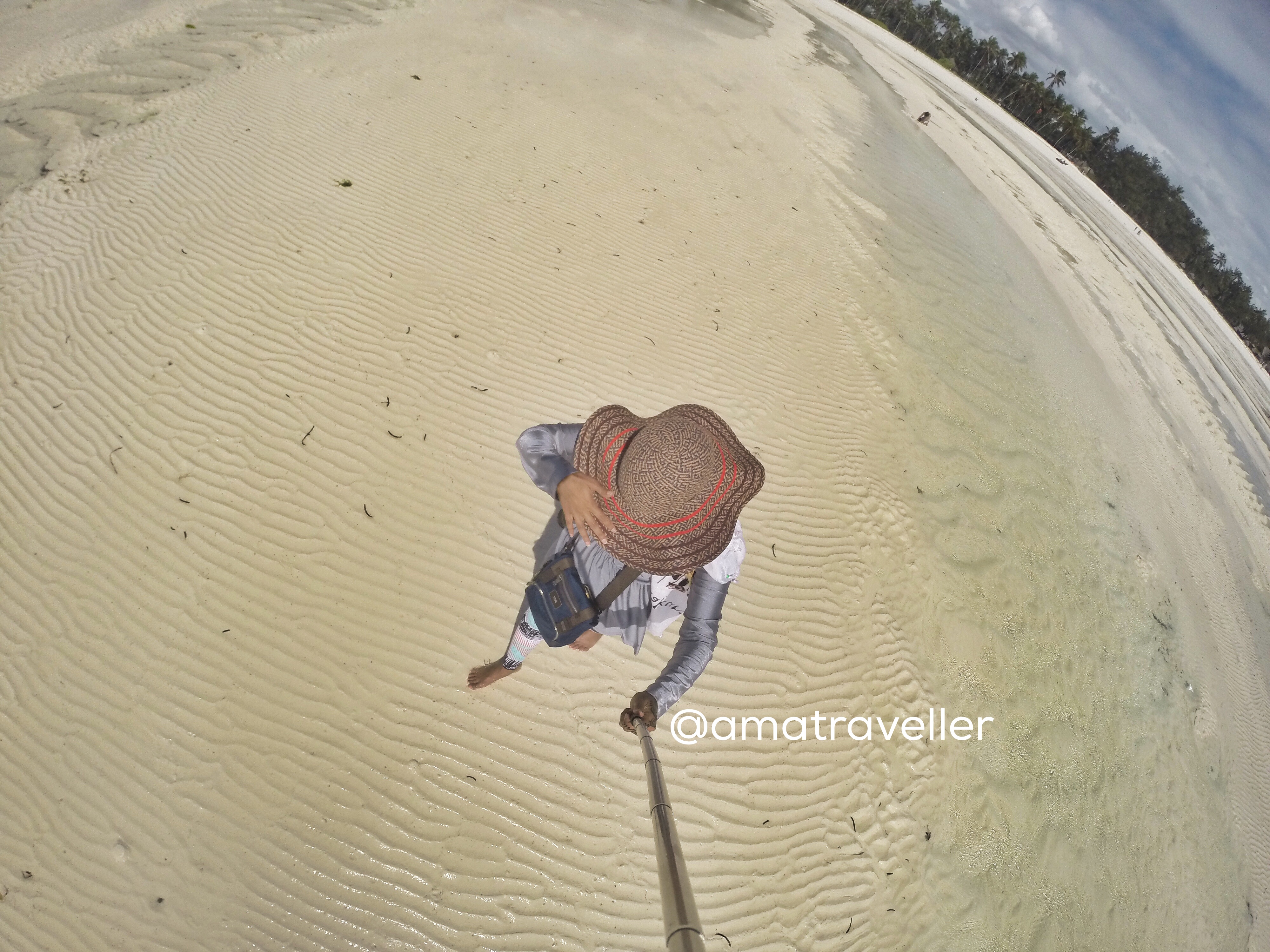 Zanzibar, September 2015
الزنجبار – رحله سبتمبر 2015
Sometime ago, I have shared the details of My Tumi on Safari experience  press here to read my review but today I'm so happy to share more 🙂 You see the bags on the right side of the photo, those are mine but the ones on the left side belong to two ladies who joined my Amatraveller Jambo East Africa group  Trip in September 2015. I have recommended traveling with Tumi for the Safari Trip specifically the cross bag and the backpack during our meeting before the trip ! And at the airport, there was the big surprise ! I found two girls who took my advice and taking Tumi on Safari too 😀
Big Thanks to Maha Alsane and Manal Alsarraf for sharing their Tumi Photos
من قبل فتره شاركتكم بتقرير عن تجربني لجناط تومي في رحله سفاري و الي يبي يشوف التقرير واشلون كانت الجناط مناسبه لطابع الرحله يضغط على الرابط … بس اليوم بشاركم اكثر عن استخدام  جناط تومي و استخدامنا لهم  في رحله السفاري الاخيره في شهر سبتمبر الي فات …. شفتوا  الجناط الي بجهه اليمين من الصوره الي فوق ؟ هذيله جناطي .. اما الصورتين الي بالجهه اليسار هذيله جناط بنتين من الي سافروا امعاي برحله افريقيا الاخيره 🙂
خلال اللقاء التنويري مع البنات قبل الرحله ……تكلمت عن تجربتي السابقه مع تومي برحله السفاري و ذكرت مميزاتها الي عجبتني وتناسب مع اجواء الرحله .. و المفاجئه انه بالمطار اشووف ثنتين من البنات شارين جنطه الكروس و الظهر من تومي 🙂 شكرا مها ومنال على مشاركتكم صور جناطكم
You can find Tumi at Grand Avenues- Avenues Mall
Tel : 22200596
Follow on Instagram : @Tumitravel
تقدرون تلقون جناط تومي في محلهم  في جراند افنيوز – بالافنيور مول  
تلفون : 22200596
حساب الانستغرام