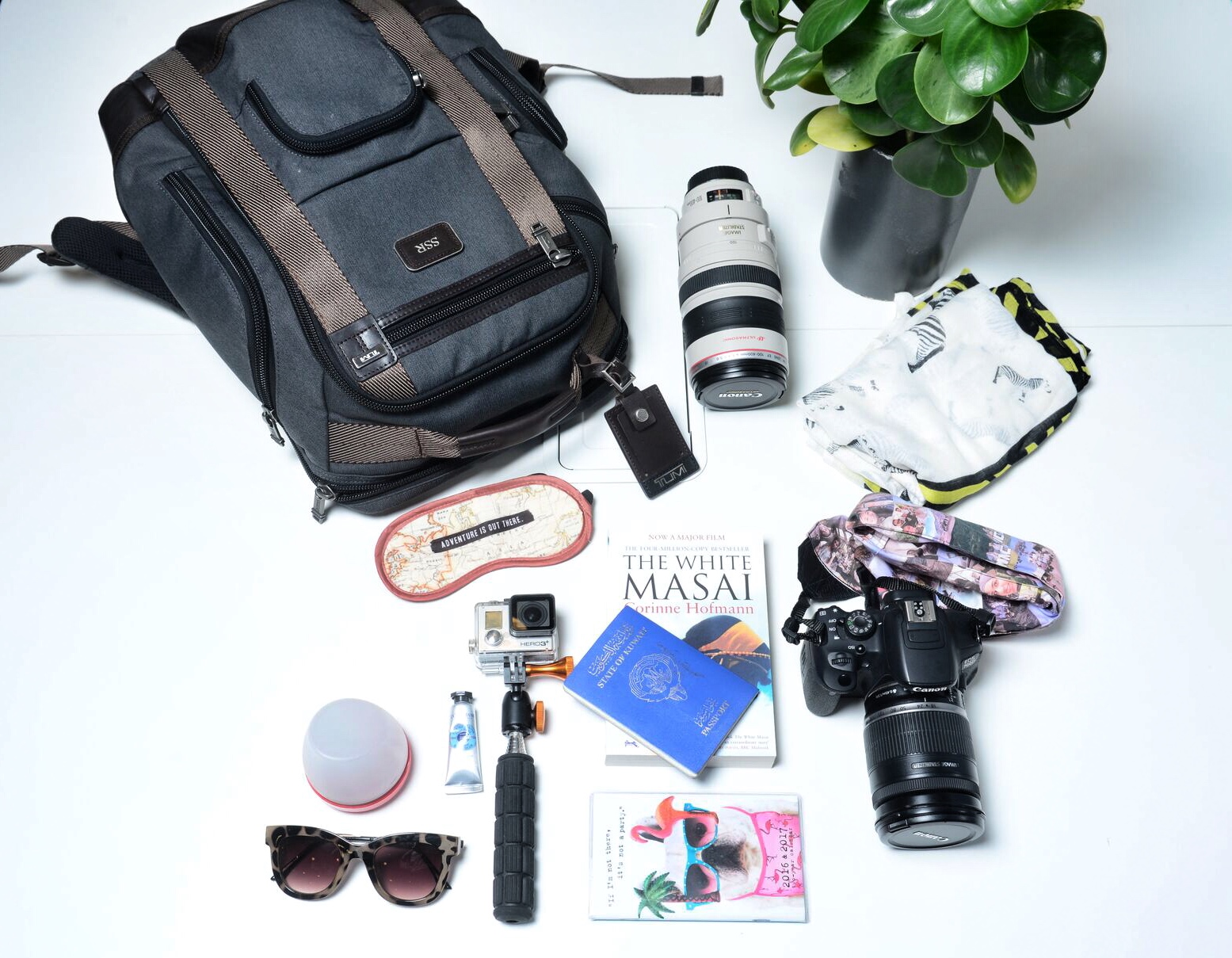 It's definitely not just the places you go or the people you meet along the Journey in this life… it's indeed how you pack  and travel with the those little things that makes a huge difference. I have lived great adventures in different destination along with my favourite stuff which includes my precious travel bag collection from Tumi 😀
فن السفر و الرحلات الجميله ما يتعلق بس في الوجهات الي نزورها و الناس الي نقابلها في حياتنا و اسفارنا … الموضوع يتعلق بعد في طريقه تجهيز الاحتياجات و اغراض السفر بأنواعها و الي تأثر بشكل كبير على الرحله .. الحمدلله خلال الفتره الي طافت عشت تجارب جميله في دول مختلفه مع اغراضي المفضله الي اخذها ادايما معاي في الرحلات و من ضمنها جنطه من المجموعه القيمه من ماركه تومي الي عندي
From my travel experience, I can say that the destination and the type of activities you're going to do everyday determines what kind of bag you use for your travel. When it comes to choosing the perfect backpack, I have my perfect backpacks from Tumi, one that have traveled with me in many trips and the latest is the Alpha Bravo Back Pack that have been a great companion in my latest Safari Adventure in Africa in September 2016.
من خبرتي بالسفر أقدر اقول انه نوع الوجهه و طبيعه الانشطه الي راح تسوونها اهناك تأثر بشكل كبير على نوع الجنطه الي تختارونها للرحله …و لما يتعلق المضوع في اختيار جنطه الظهر المناسبه للرحله … عندي مجموعه ن جناط او حقائب تومي الي سافروا وياي لوجهات مختلفه حول العالم  ما استغني عنهم …. لكن اخر اضافه لمجموعتي كانت تومي الألفا برافو الي كانت معاي في رحبتي السفاري الأخيره الى افريقيا في سبتمبر 2016
وهذي مواصفات الجنطه
You can find below specifications and details about Alpha Bravo Back Pack:
mesh backInside
plain colored Lining polyester
one spacious main compartment suitable for A4 documents and one minor  compartment
laptop compartment / case, tablet / iPad compartment, three inside pockets, two zip pockets
Integrated ID code, pocket with rfid blocking
Suitable for laptops up to 15 inchesOutside
address tag / label, integrated water bottle holder, trolley strap
three zip pocket on the side, two zip pockets on the front
personalization possible with engraving
closes with zipper
two leather handles (handle drop ca. 3 cm)
wearable on the back
logo metal plate on the frontside
silver-colored metal
Material: Polyester (water-repellent)
Dimensions: 35 x 43 x 23 cm (B x H x T)
Weight: app. 1.8 kg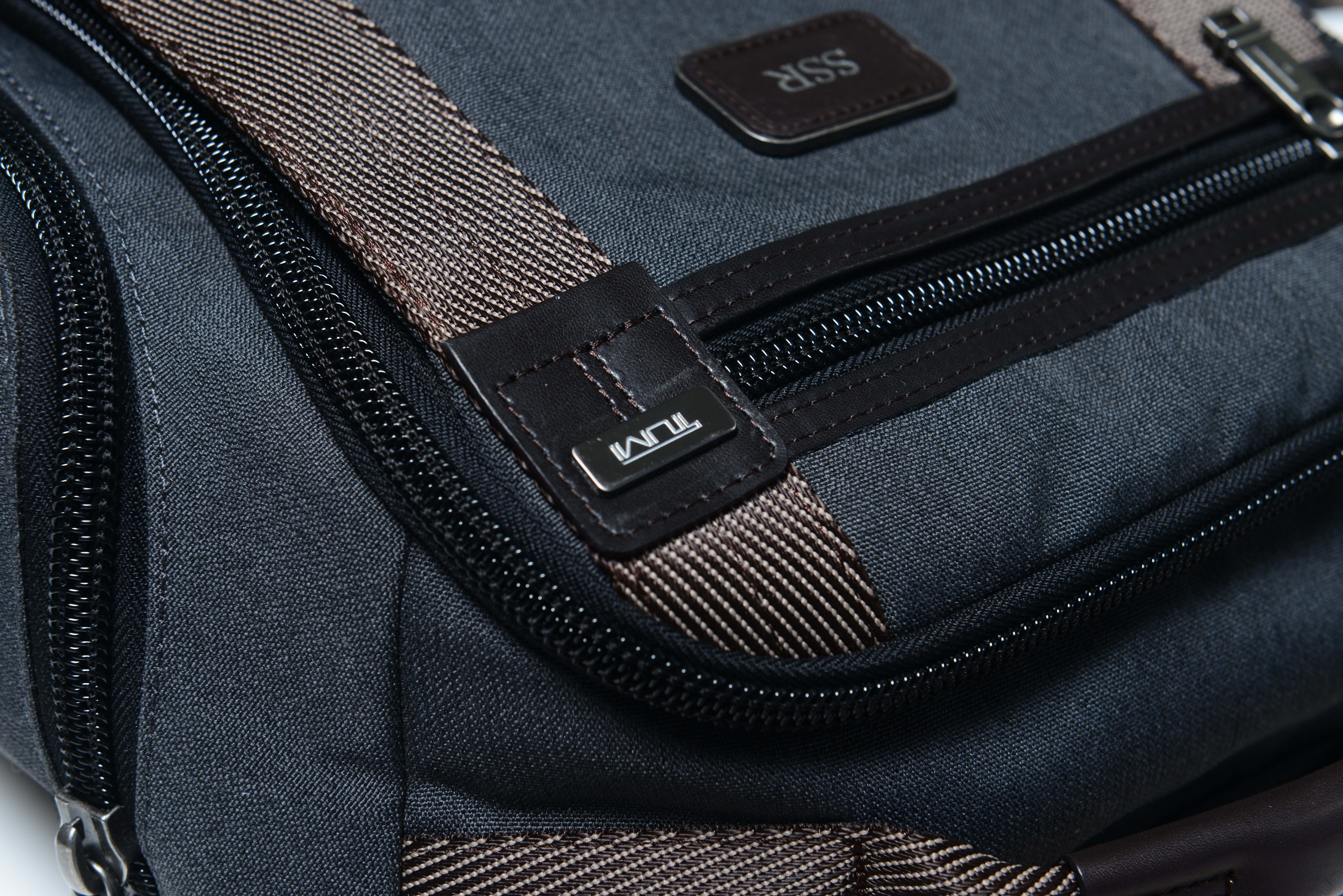 What I love most about my backpack is indeed the light weight and multi zip pockets ! I just love how I can always find the perfect pocket for my Safari gear ! As a frequent traveler, I have to say that no trip is complete with out my Tumi Bags ! To help you pack for your Safari Trip, here is a list of what you need to carry in your backpack:
passport
camera gear
insect repellent
binocular
extra camera chargers
travel journal
sunglasses
hand cream
scarf
 أكثر شي حبيته في هالجنطه وزنها الخفيف و هذا اهم شي لازم تحرصون عيه في رحلات السفاري لانه الطيران الداخلي يحدكم بالوزن…و الي يميز الجنطه و كذلك مهم في رحلات السفاري اهو وجود أكثر من سحاب او بوكيت للاحتفاظ بالاغراض الصغيره… بما اني مسافره اقدر اقول انه و لا سفره تكتمل من غير حضور جنطه من جناط تومي.. و لمساعدتكم في الاستعداد و تجهيز الاغراض في جنطه الظهر لرحله سفاري راح اكتب لكم عادة شنو أحط فيه
 الجواز
الكاميرا
عده الكاميرا من عدسات و بطاريات اضافيه
كريم و بخاخ الحمايه من الحشرات
مذكرات الرحله
دربيل لمشاهده الحيوانات البعيده
نظارات شمسيه
كريم لليد و للحمايه من الشمس
سكارف
…..