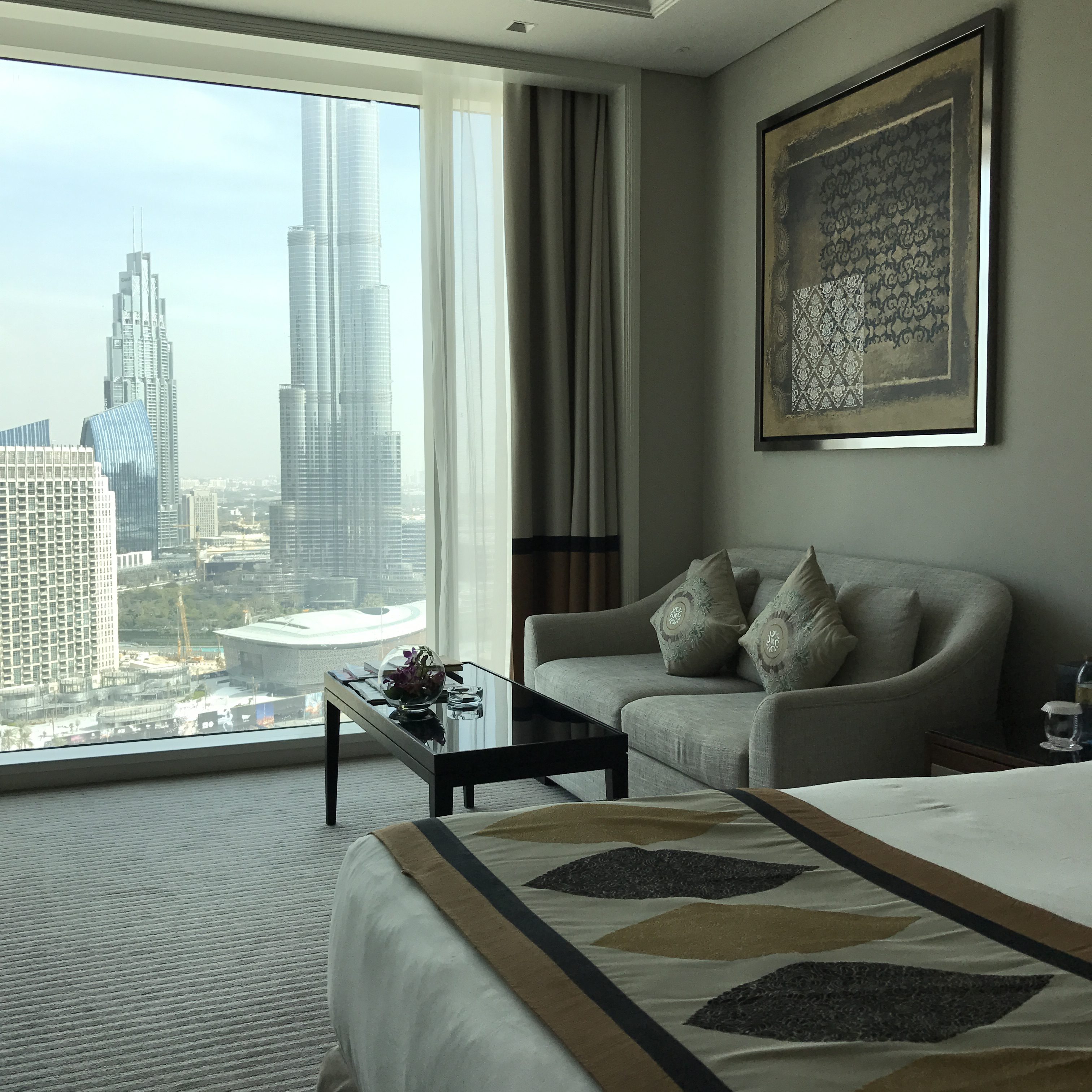 My stay at Taj Dubai hotel was great! this hotel has it all when it comes to the general atmosphere, location and spacious rooms!
Hotel Name
Taj Dubai – فندق تاج دبي
Location
The location is amazing and perfect for a vacation or a business trip in Dubai Burj Khalifa Street, Business Bay, Dubai UAE
موقع الفندق ممتاز قريب من داون تاون دبي و يطل عليها و يبعد تقريبا 20 دقيقه عن المطار
Time of visit  January 2017
وقت الزياره كانت في يناير 2017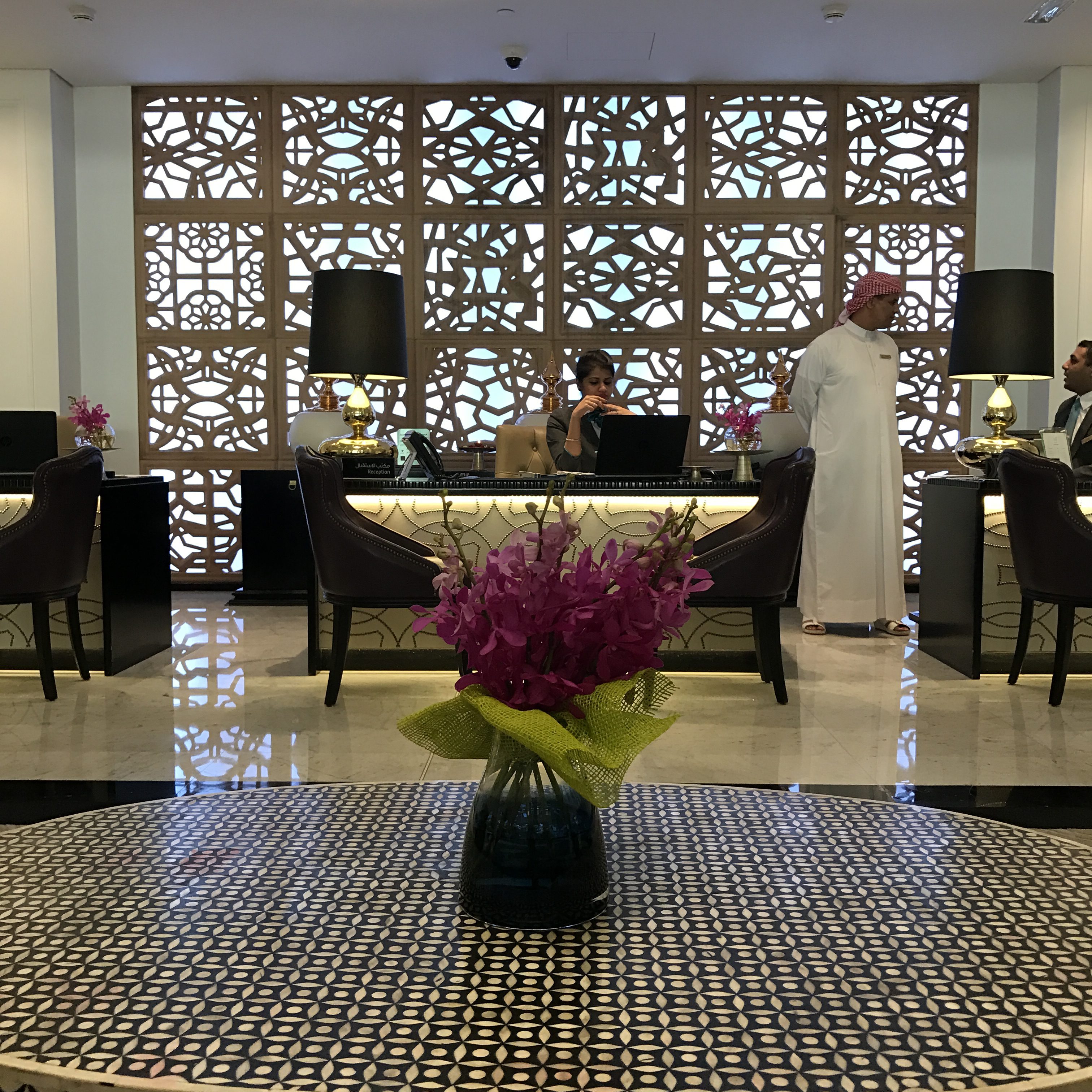 Check in
Upon arrival to the hotel, we were warmly welcomed by the staff, and the check in went fast !
أول ما موصلنا الفندق الي يبعد تقريبا 20 دقيقه سوينا جيك ان و الغرف كانت جاهزه الحمدلله .. الاستقبال كان مرتب و قدمولنا قهوه عربيه و بعدها رافقتنا موظفه للغرفه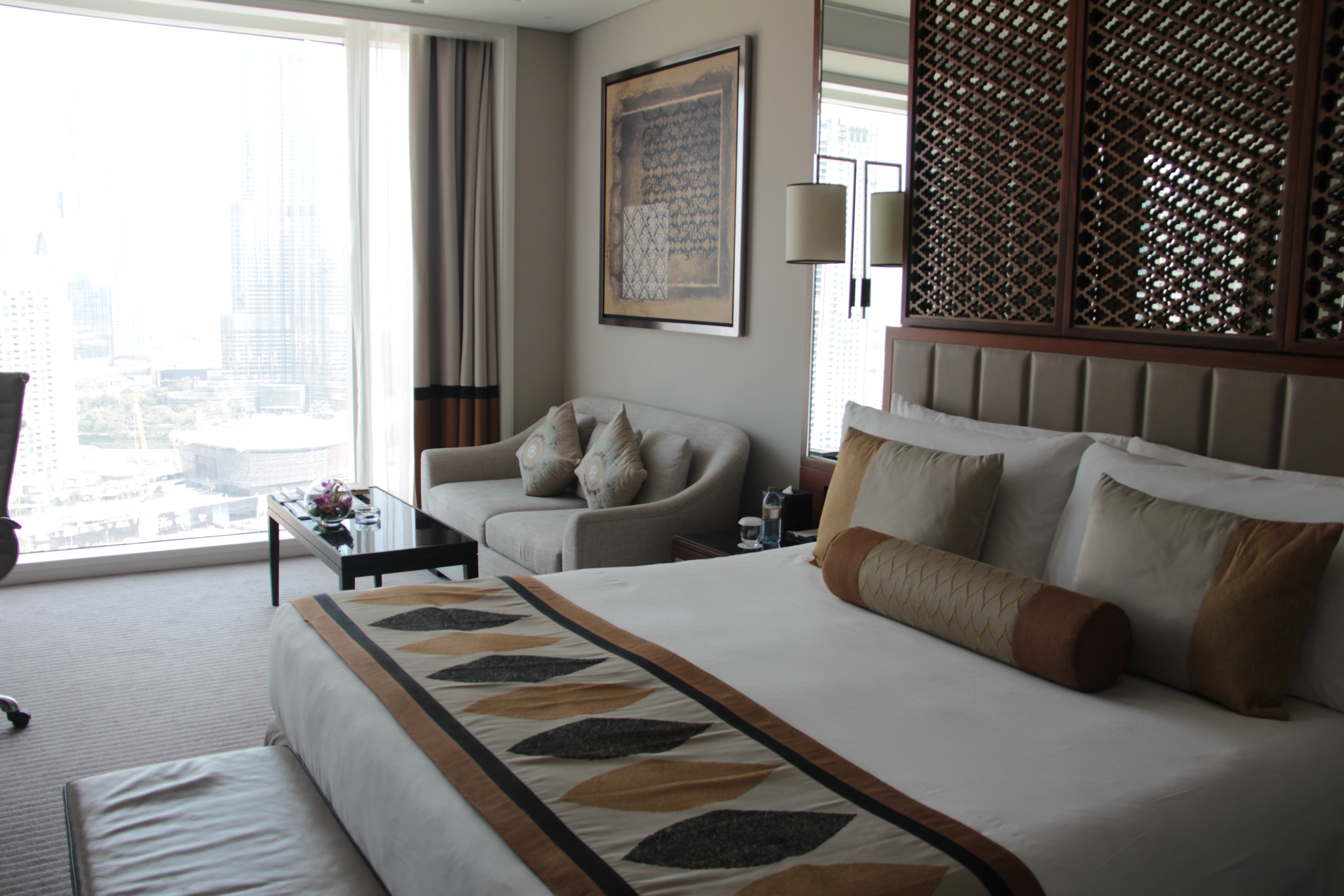 My room
I stayed at Luxury Twin Room with City View which was spacious and comfortable
General atmosphere. I totally fell in love with it's luxurious themed Indian style, It's has a quite ambience in the middle of Dubai City.  Below you can find more photos of my room.
غرفتي كانت مزدوجه و مطله على منظر المدينه و في مثلها غرف مطله على برج خليفه لكن تكون اغلى شويه. .وايد حبيت الفندق الي يجمع بين الفخامه و الستايل و الاكسسوارا الهنديه من لوحات و تماثيل و أكثر شي عجبني انه هادي مقارنه بالفنادق الثانيه  … تقدرون تشوفون مجموعه من الصور الخاصه بغرفتي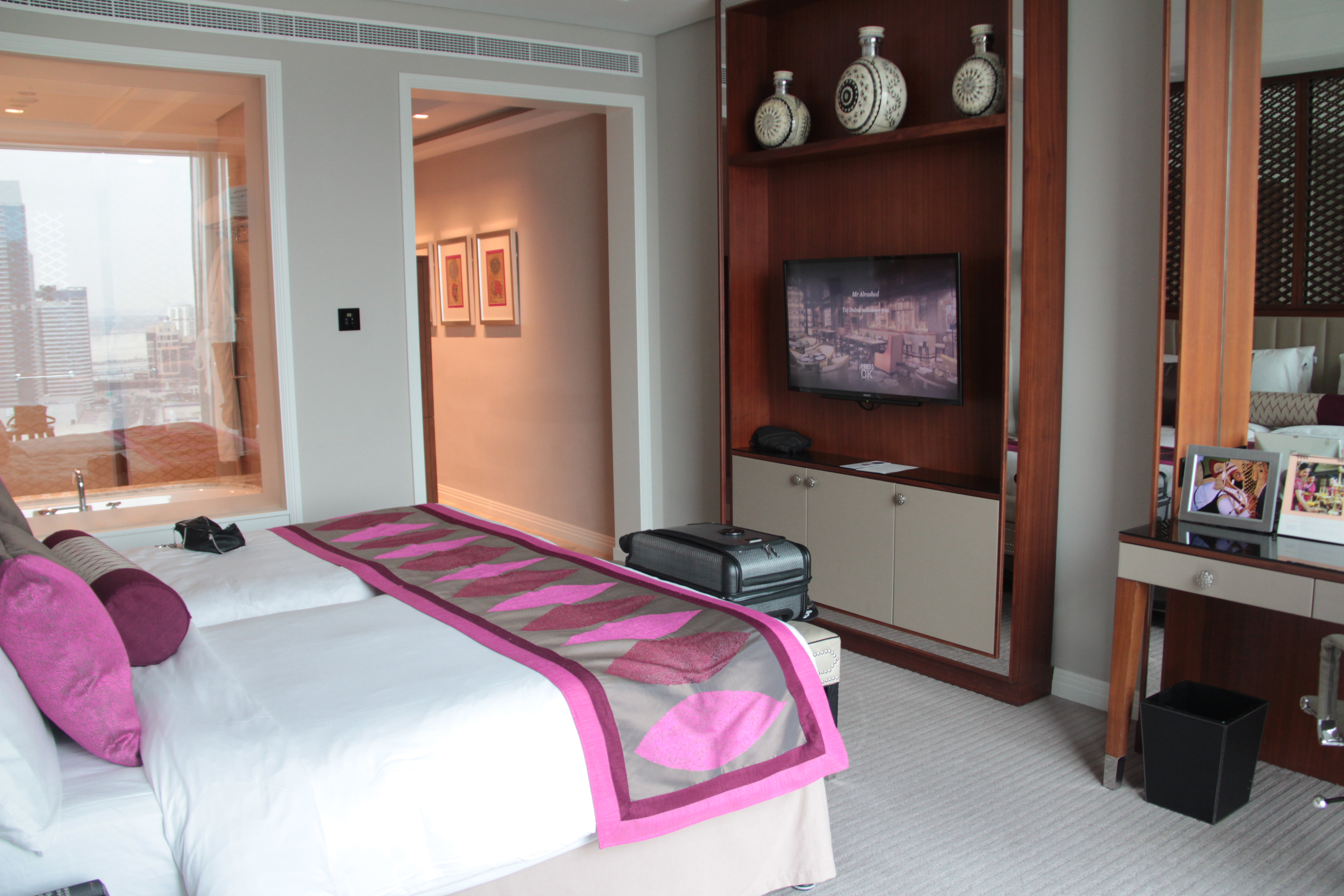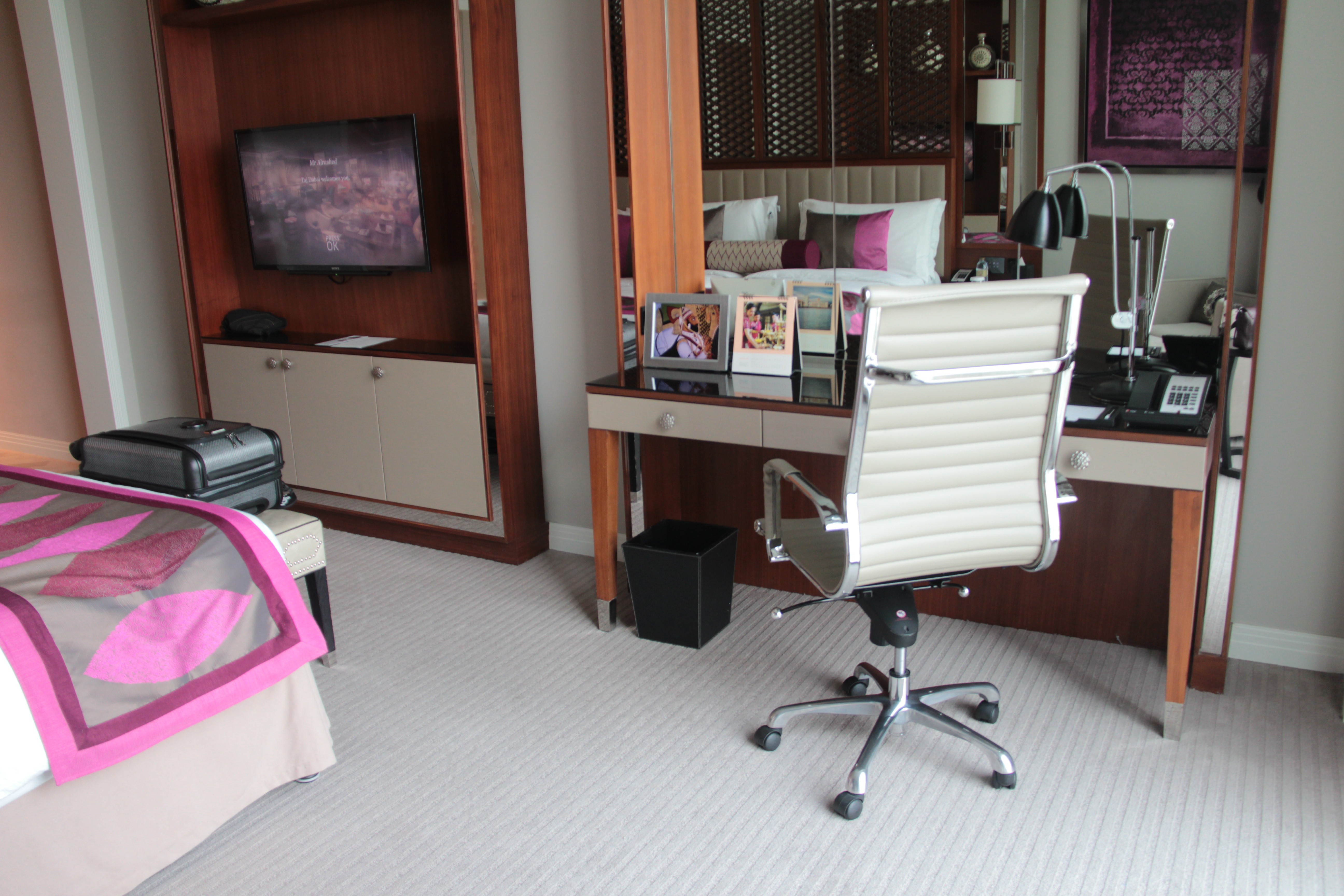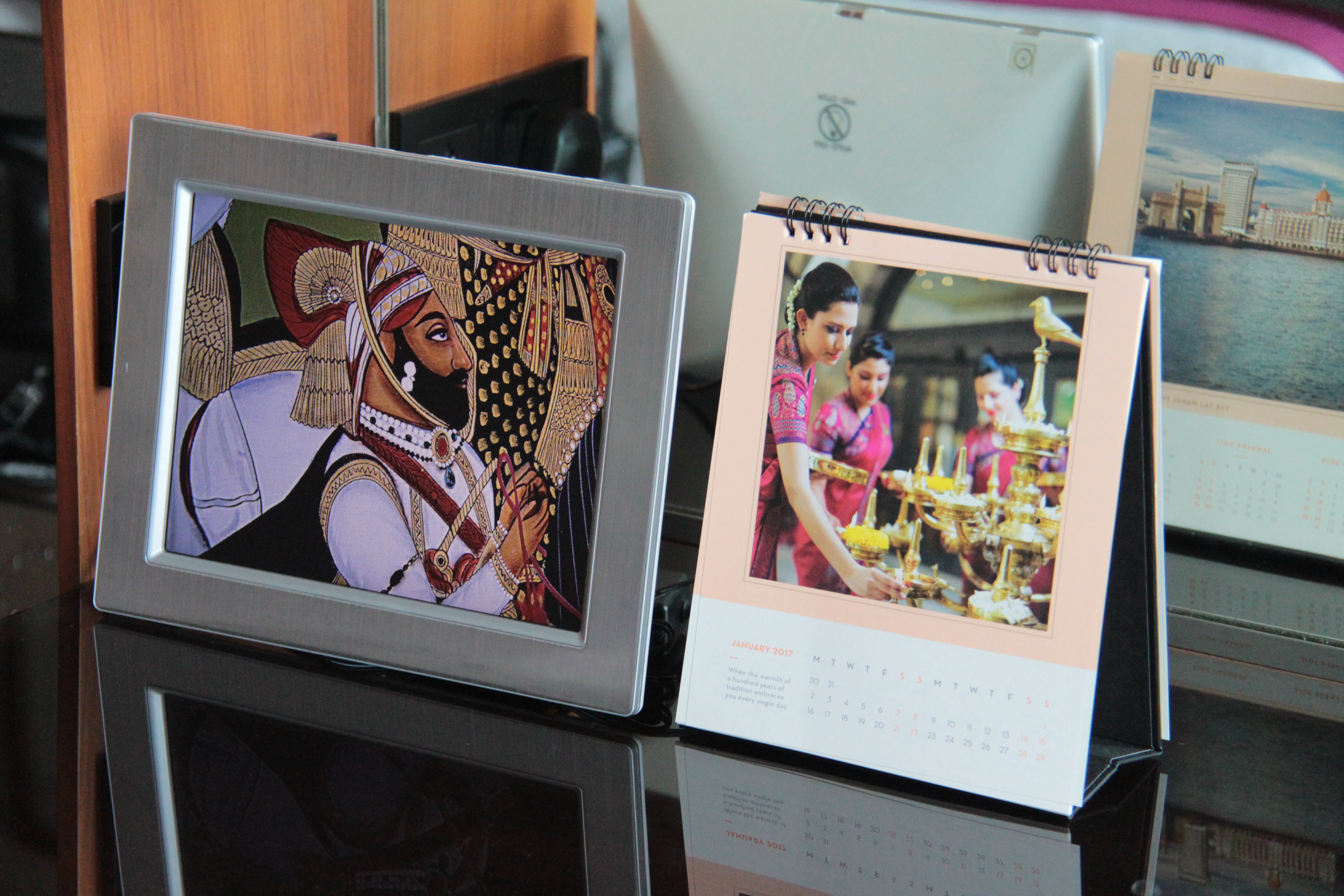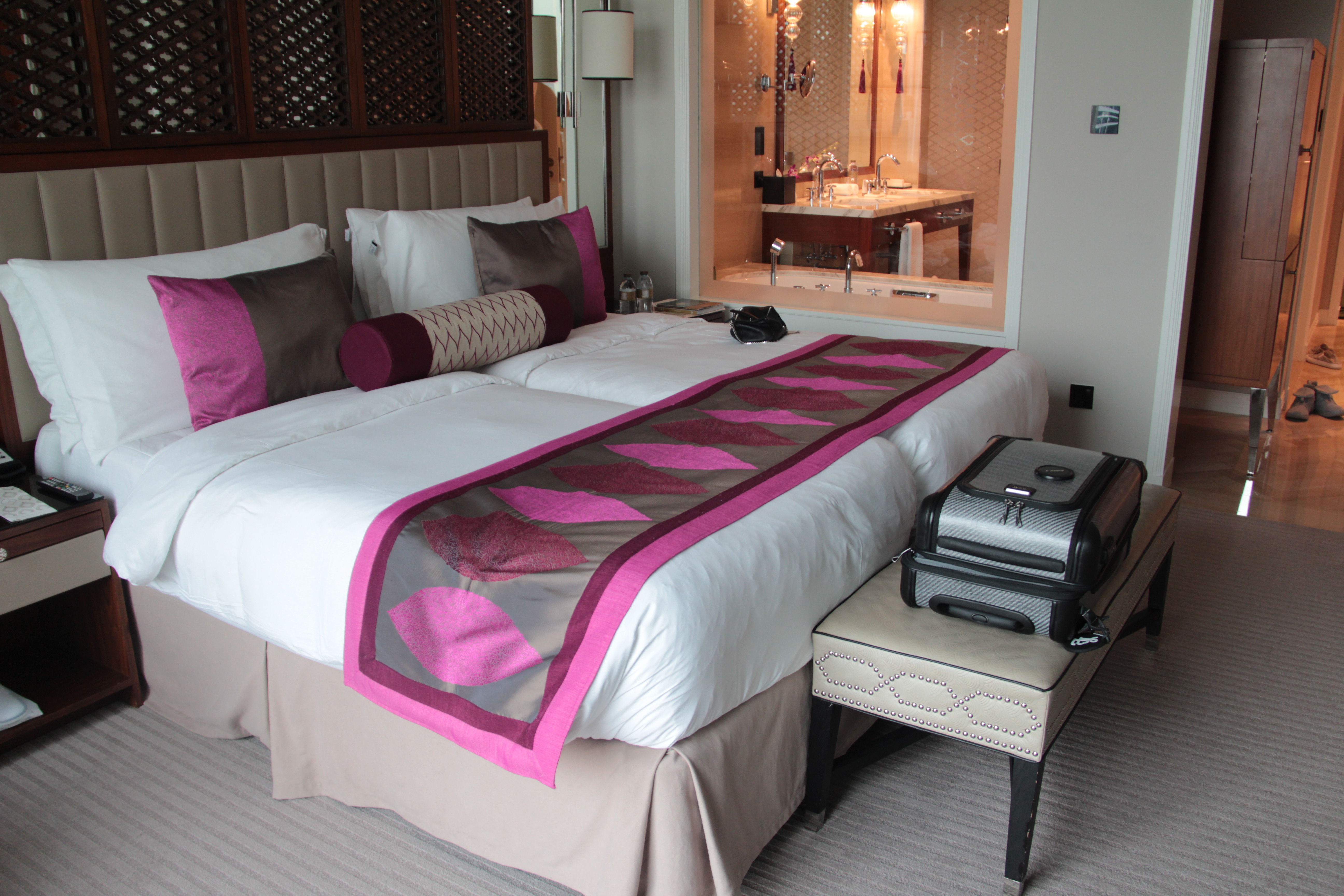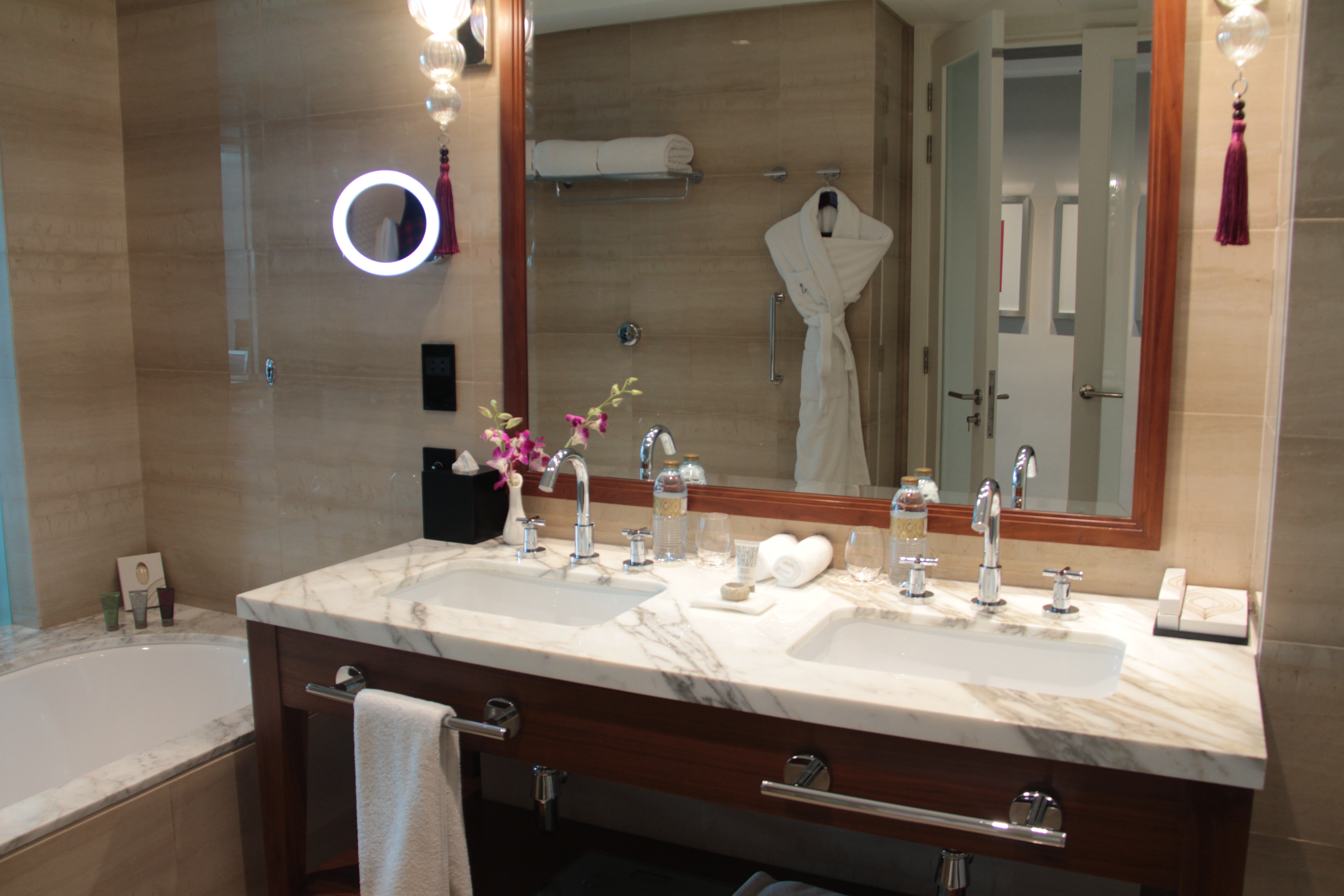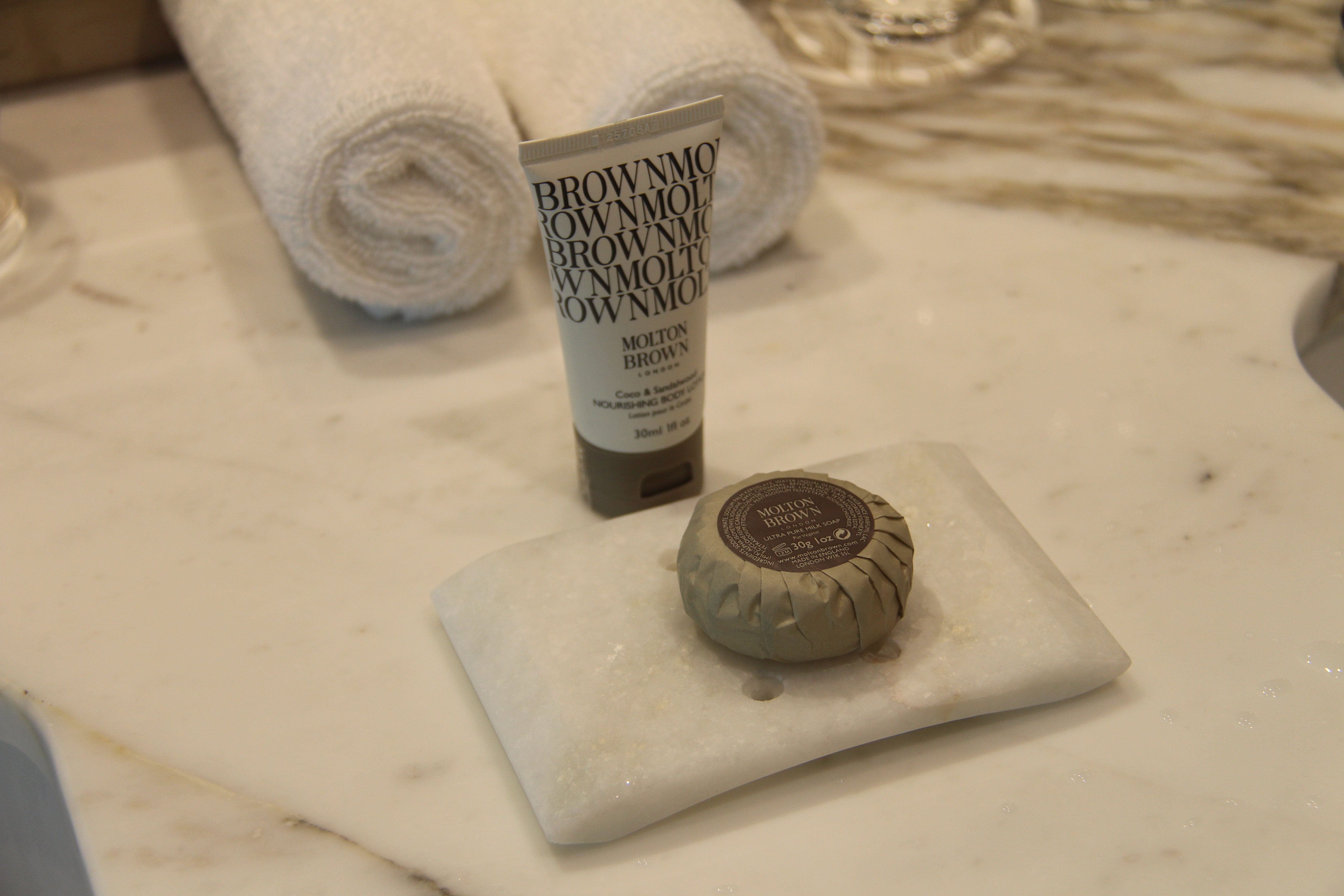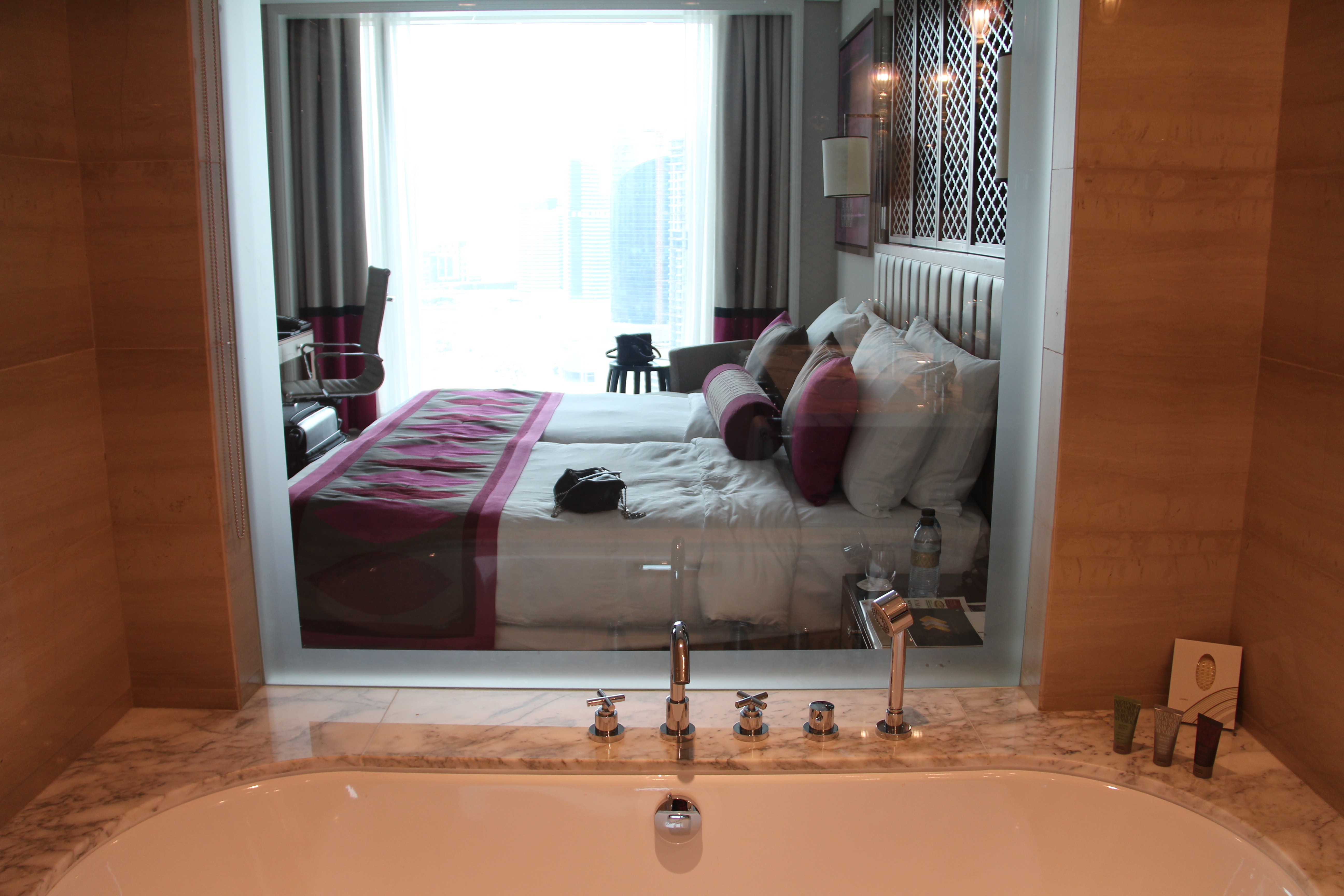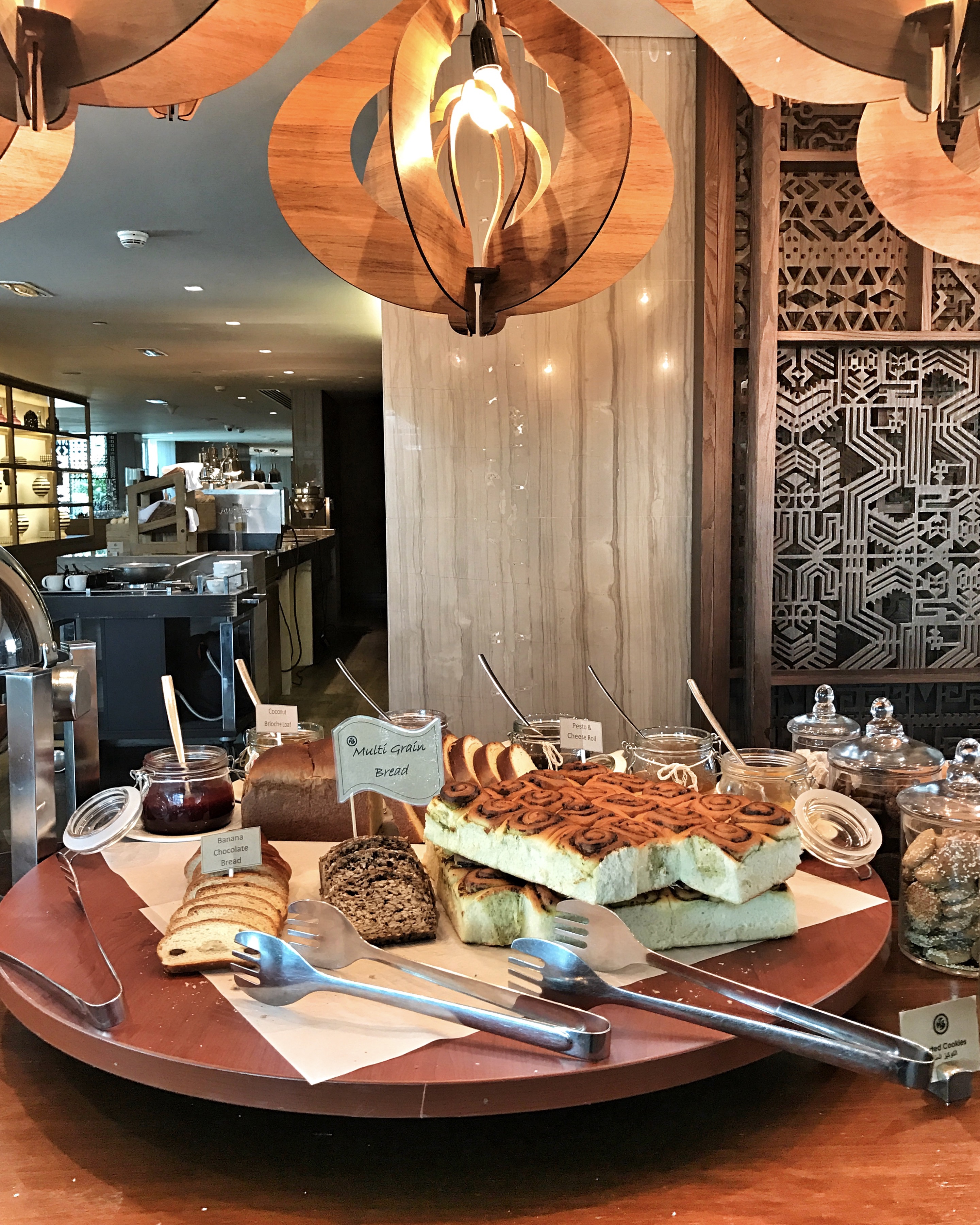 Restaurants
I have booked for a room with breakfast, to be honest it's not to miss! The breakfast at Taj Dubai has a large variety of multiple cuisines. You can either enjoy your breakfast indoor or outdoor overlooking the beautiful Burj Khalifa.
أول تجربه للأكل في فندق تاج دبي كانت مع بوفيه الريوق او الأفطار …. التشكيله كانت جدا واسعه  و تشمل اطباق من اكثر من مطبخ الشرقي و الآسيوي و الهندي و مطعم الريوق كانت له قعدات داخليه و خارجيه مطله على برج خليفه
Another dining experience was at Taj Dubai's signature restaurant, Bombay Brasserie ! If you love Indian food then make sure not to miss it !
      التجربه الثانيه كانت مع مطعم بومبي براسيري احد المطاعم العروفه بالفندق و المشهوره بالأكل الهندي
الي يحب الأكل الهندي انصحه انه يحجز و يتعشى فيه لي راح دبي لانه صج ما يتطوف
Other facilities
They have a lovely big pool overlooking the city, but it was a pit cold when I went there.
اما بالنسبه للمرفقات الثانيه الي بافندق … فكانت اكيد حوض السباحه الكبيره و المطل على منظر الداون تاون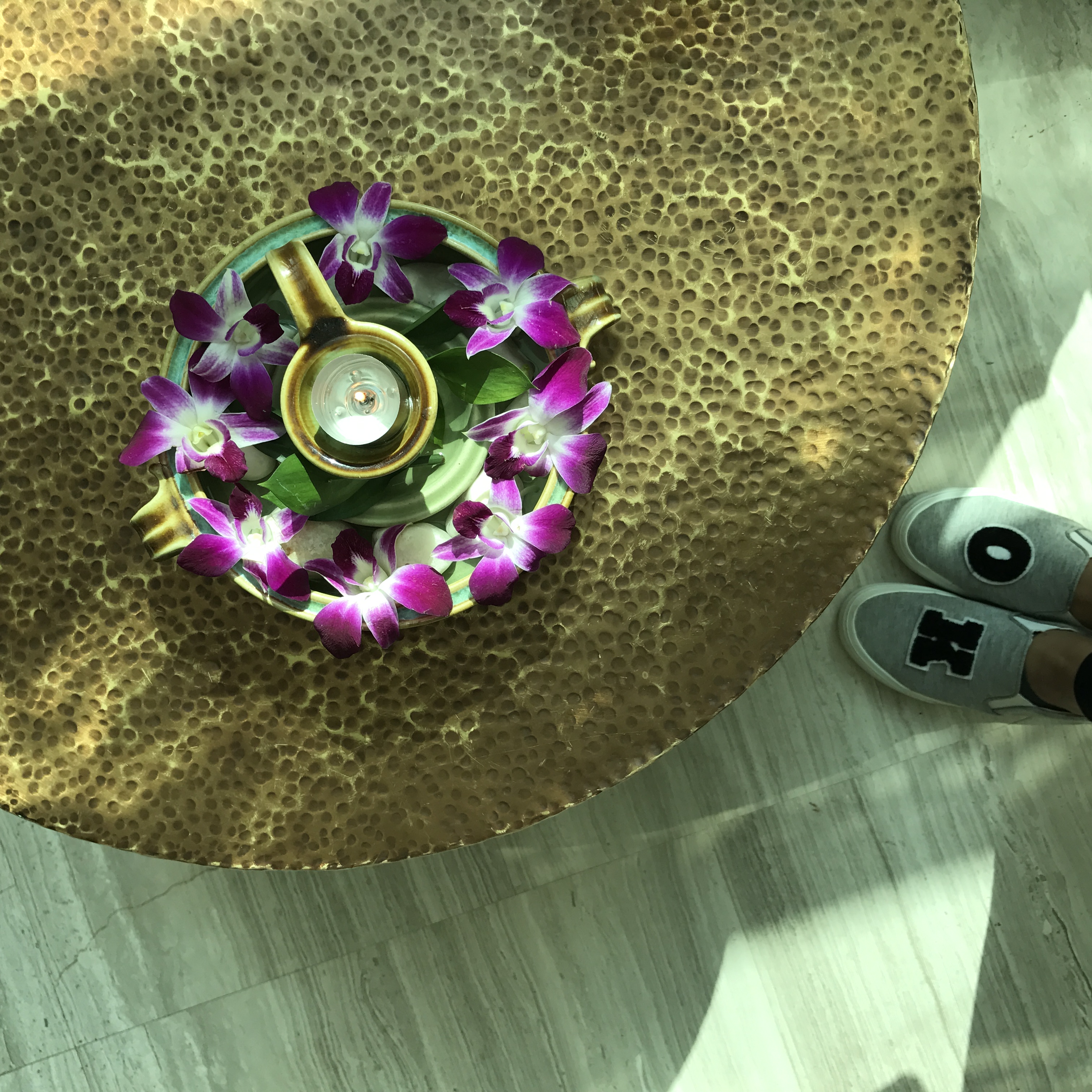 Spa 
I'm glad that I had the chance to enjoy one of the rich treatments at Jiva Heritage Spa, Once you're there you will feel the Indian royalty through their healing  therapies and professional staff ! it's the perfect place to embrace Indian spirituality. Trust me it's a must !
الشي الي استانست انه حصلي وقت اسويه .. اهو زيارتي للسبا في فندق تاج .جربت عندهم احد المساجات العلاجيه على يد احد الموظفات المتخصصات ,,  العلاج عجيييب .. الأجواء كانت مريحه ووايدراح تحسون بالأجواء الهنديه .. و تجربتي لسبا جيفا الخاص بفنادق تاج العالميه شجعتني اني احرص انه اجربه في احد فندقهم الي سكنته في رحلتي للهند الأخير الي صارت بعد رحلتي لدبي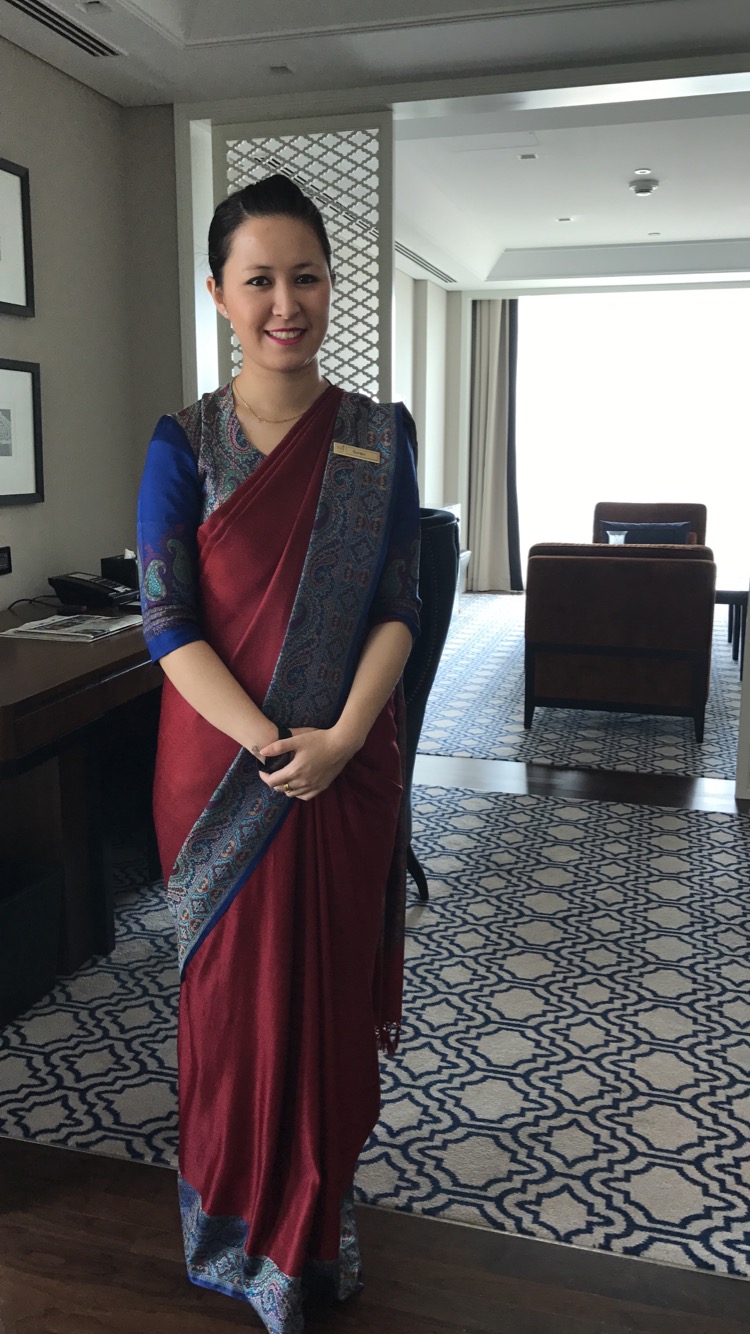 Special Tour
I enjoyed a special tour around some of the hotel's rooms and suites ! Below you can find photos of The Mahraja Suite
خلال تواجدي في الفندق تم تقديم جوله خاصه للاطلاع و تصوير بععض الغرف و السويتات بالفندق و بصراحه كان  سويت الهراجا أحلى سويت مثل ما راح تشوفون بالصور المرفقه … المساحه و الديكورات و الأثاث و الاكسسوارات طبعا كل هذا ما يكمل الا مع الخدمه الممتازه بفندق تاج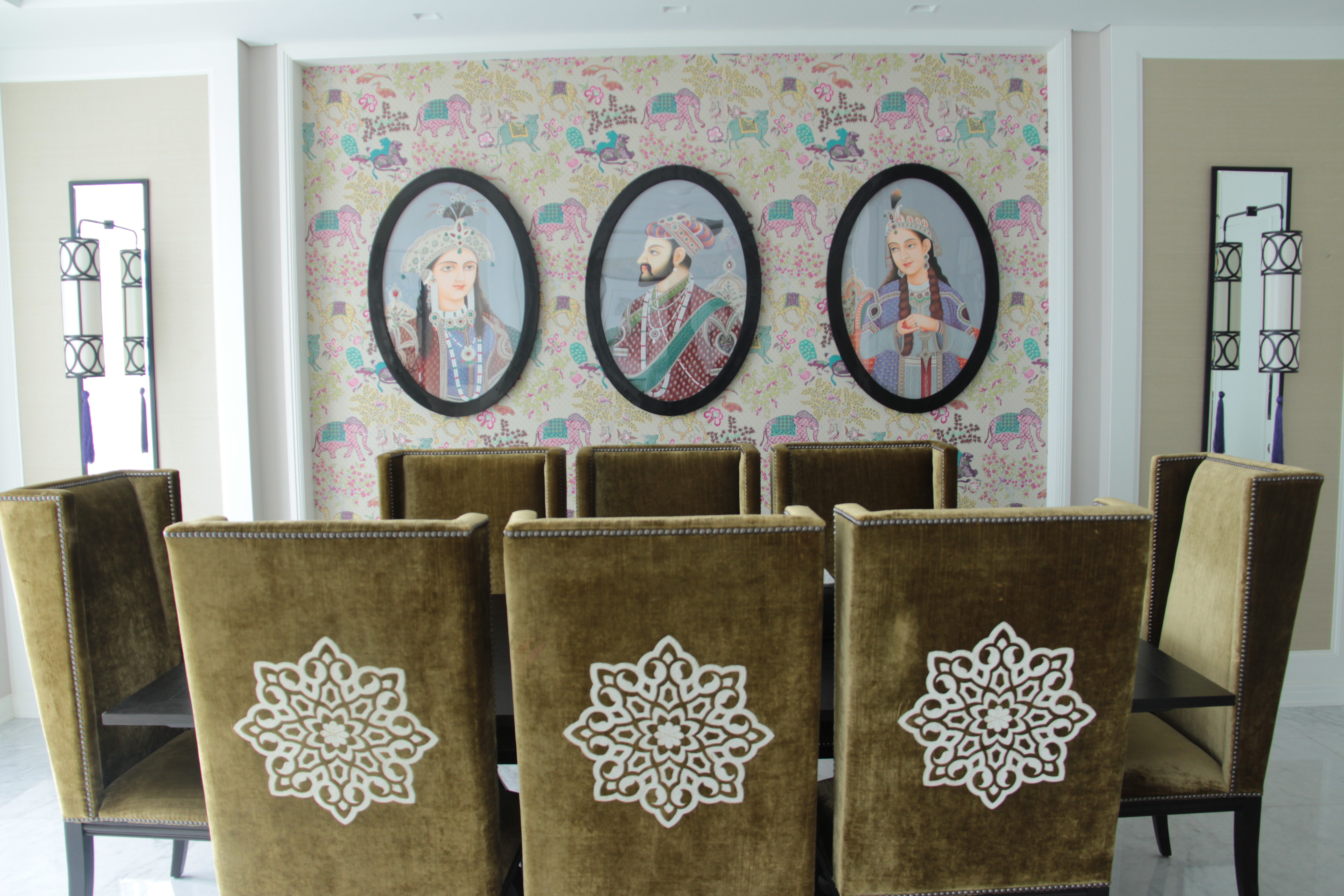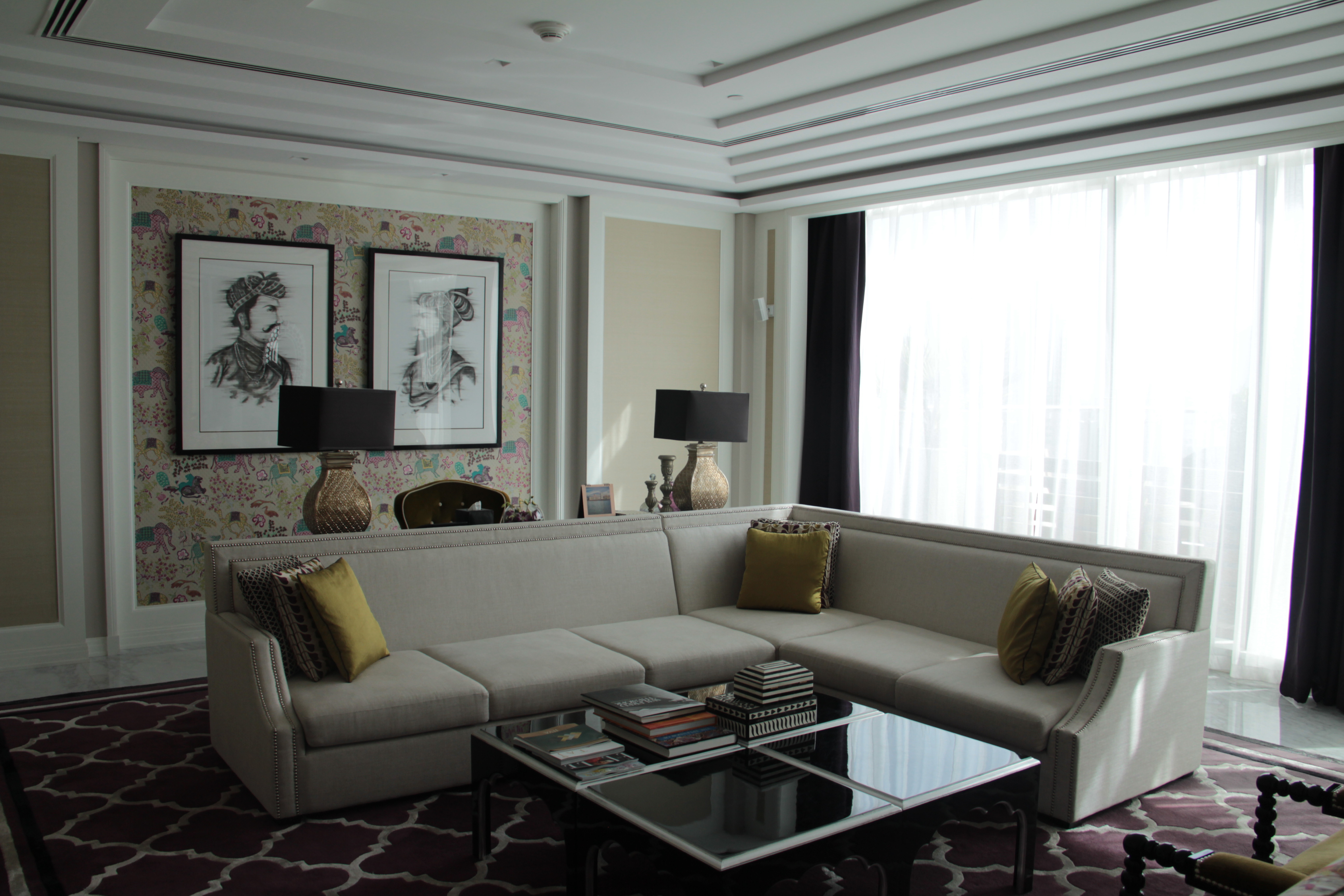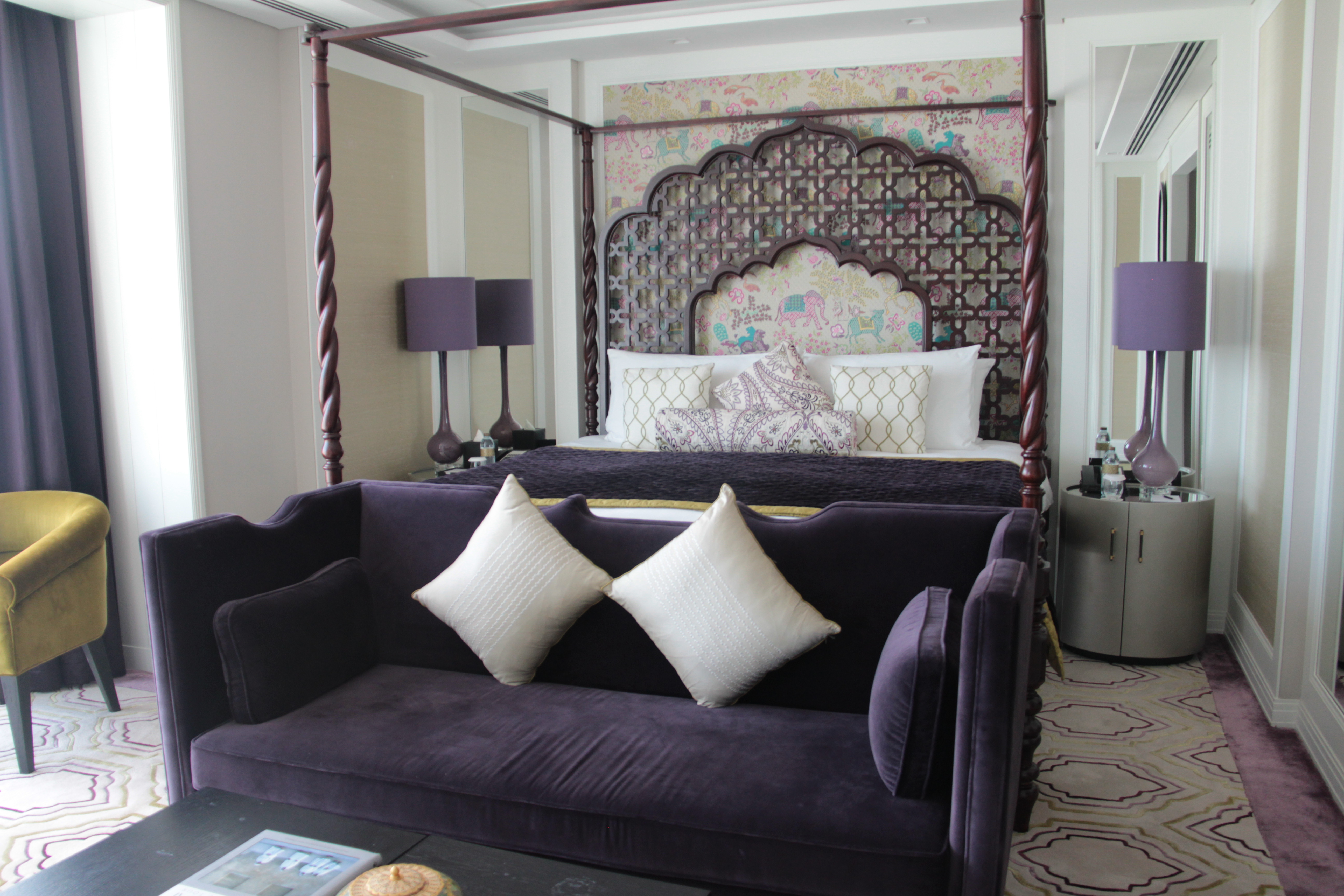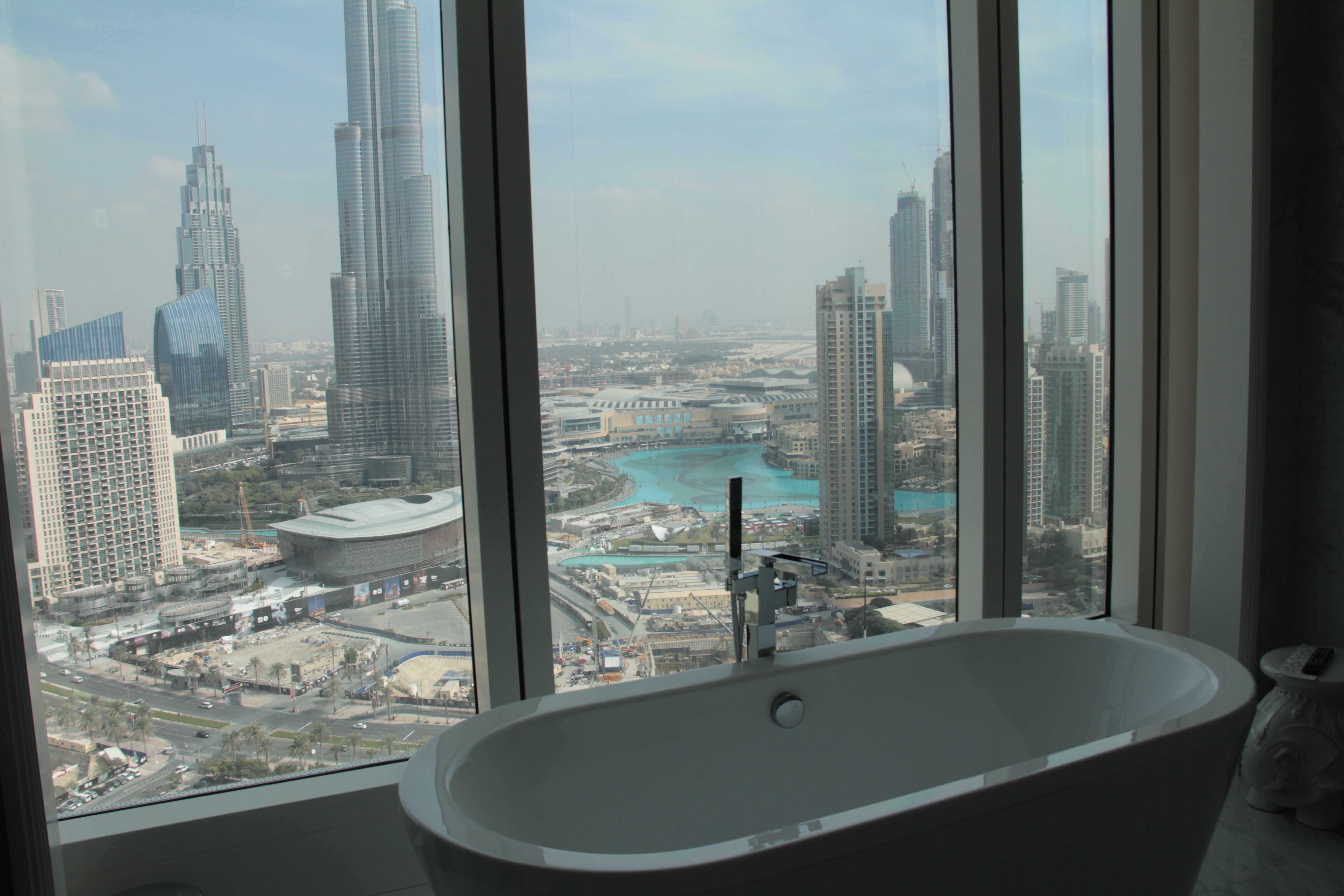 Recommendations
I would totally go back to this hotel again, again and again
شخصيا راح ارد و أسكن هالفندق اكثر من مره خلال زياراتي القادمه  لدبي
" Taj Dubai is Approved by Amatraveller "
Email: reservations.tthdxb@tajhotels.com